She Said: Ok, everyone. Time to take our annual Easter pictures after church.
He Said: Why? You aren't going to use them any time soon, right?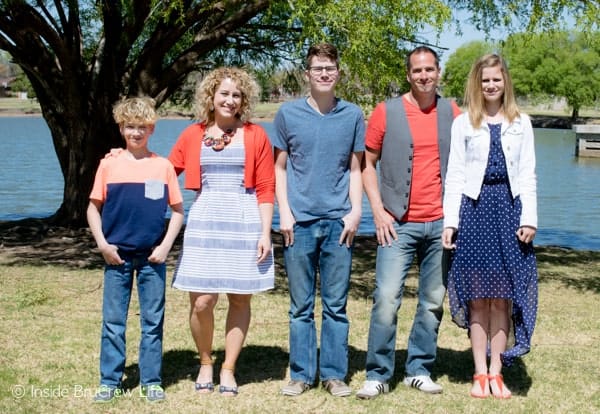 She Said: We take matchy, matchy family pics every Easter. We can't break tradition now.
He Said: We are supposed to be at dinner right now. Can't we do this later?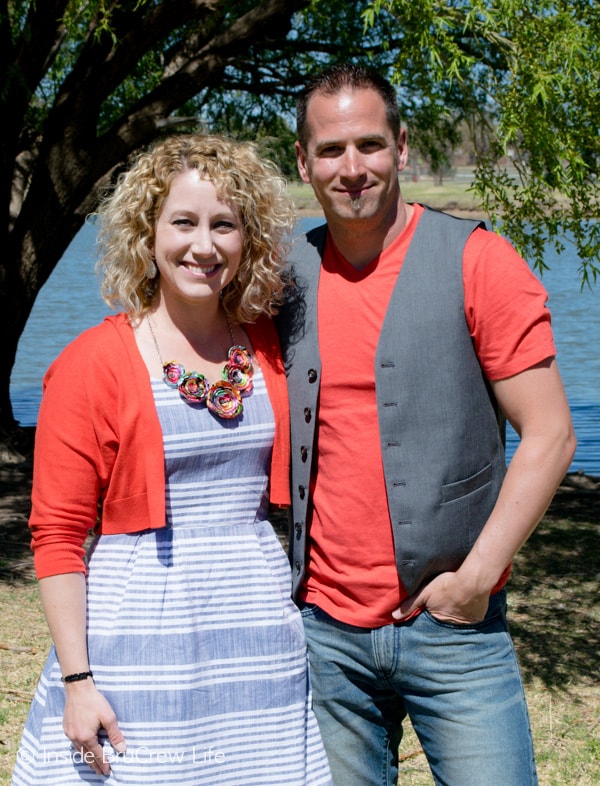 She Said: No way! I already let them know we will be a few minutes late. Since we have to go home for food, we can just stop at the park on the way and do a photo shoot. It will only take a few minutes.
He Said: Uuuugggghhh! You are killing me. I know what your few minutes is like.
She Said: I promise it will just be a few shots. I already have the tripod in the car.
He Said: Do you even remember how to use the timer? You forget every time we do this.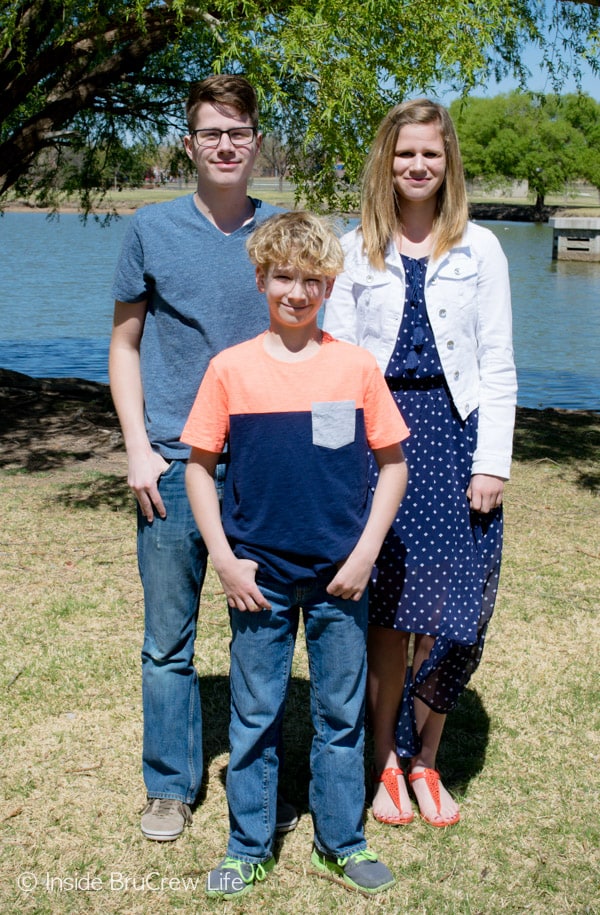 She Said: Ggggrrrr! I can't find the timer setting at all. Why do I always forget where that is?
He Said: If you knew you were going to take pictures, shouldn't you have been ready? It's not like you take pictures for your job or anything.
She Said: Oh, yeah! There it is! Everyone stand closer together and smile nicely!
He Said: (under his breath) Everyone make a face!
They Said: (hysterically laughter) How's that one?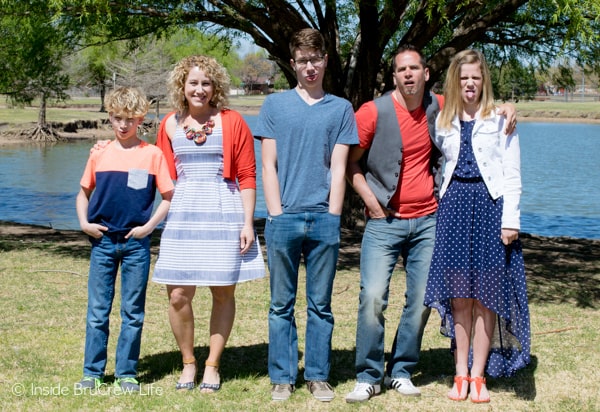 She Said: Ok, wise guys! Seriously, this would be only a few minutes if you would just cooperate. You know this is going to happen every year! Why fight it?
He Said: Candid shots are best anyway! Can't we just be ourselves?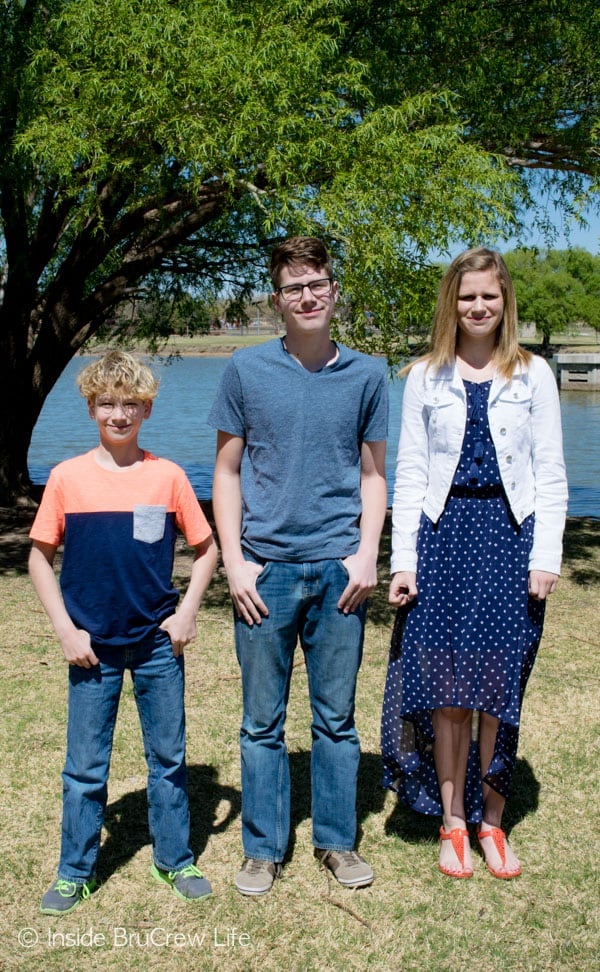 She Said: When did our kids get so big? Well, age wise big anyway? Look how tiny the little guy still is?
He Said: Buddy, stand up so we can see you!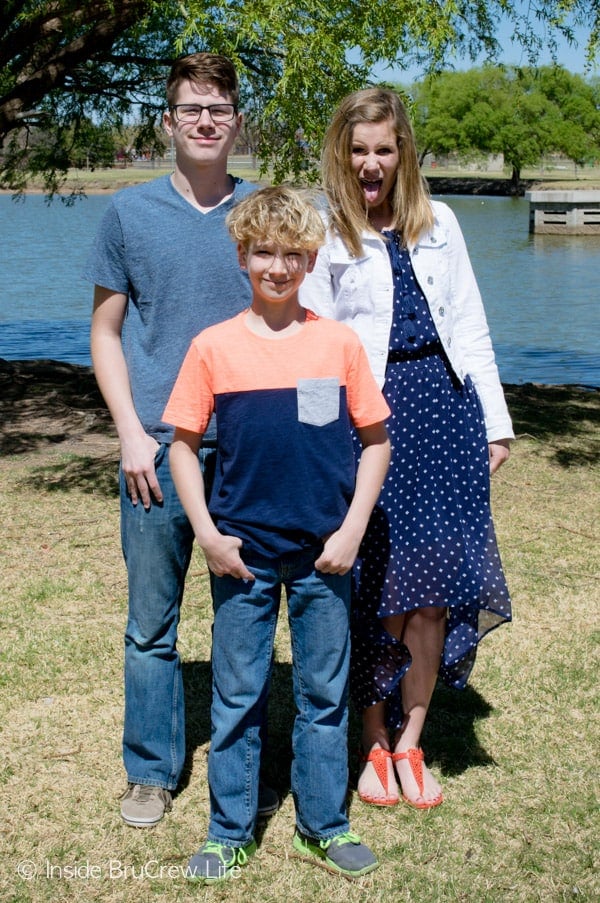 She Said: Maybe you should stand in front...so you don't seem so small. Although I am glad you are still shorter than me.
He Said: I'll let you go chase the geese if you guys smile and behave.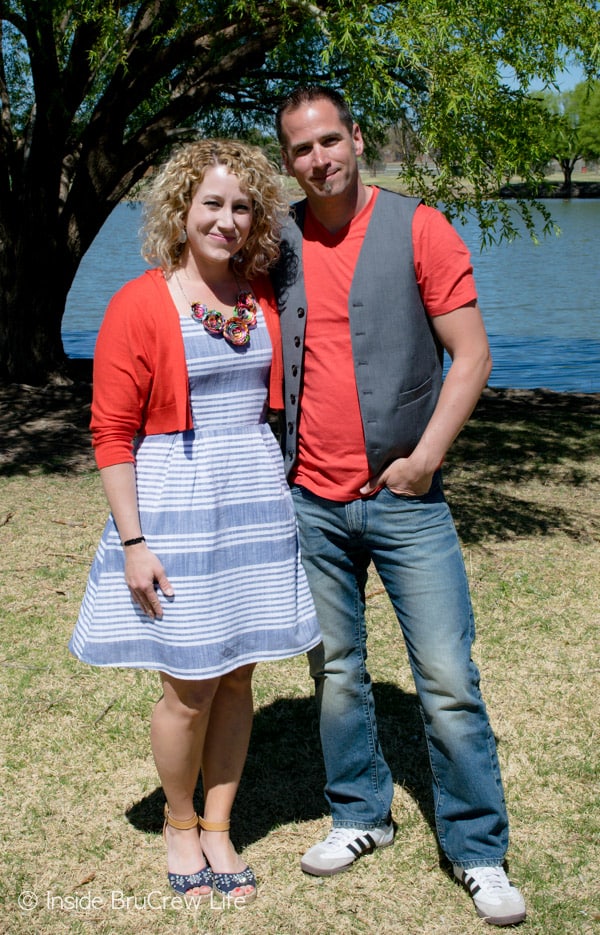 She Said: Just a few more pictures. I love how cute we are together!
He Said: But I'm hungry. You said this would only take a few minutes.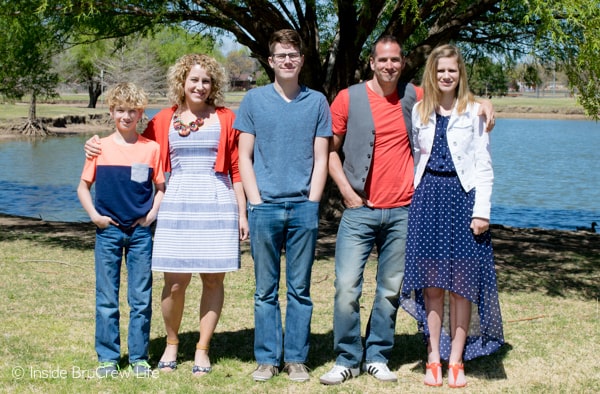 She Said: Can we do one more group shot? Just because...
He Said: Fine, smile and pretend like you like each other!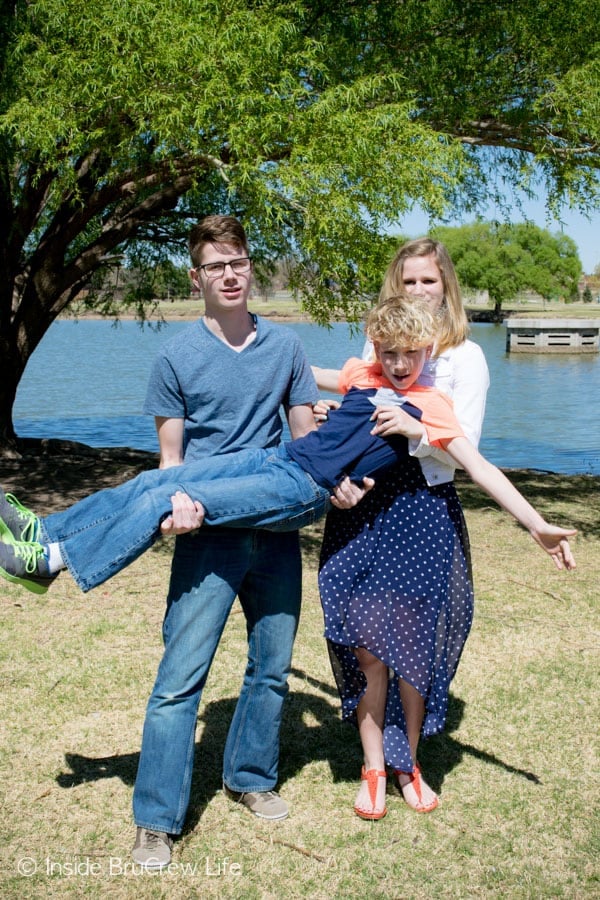 They Said: Happy Easter, Mom! Let's not take pictures again until next year. Deal?
Behind every family photo shoot are the real life groans and moans of the kids and hubby! But at least they love me enough to humor me and take pictures every time I ask. Just don't tell them...I plan on taking more group pictures before next year. Ha!