Last month was a crazy month of traveling and adventures for the BruCrew family. And of course, as soon as we got home it was right into work and getting ready for school.
So it has taken me a while to go through all the photos from our trips to be able to share the fun things we did and found in July.
Summer in Florida usually means lots of storms and rain in the afternoons. But that also means quite a few gorgeous skies and rainbows after the fact. We were headed into Sam's one afternoon after a rainstorm, and we got to witness this pretty rainbow. It was actually a double rainbow, but I didn't get a very good picture of that.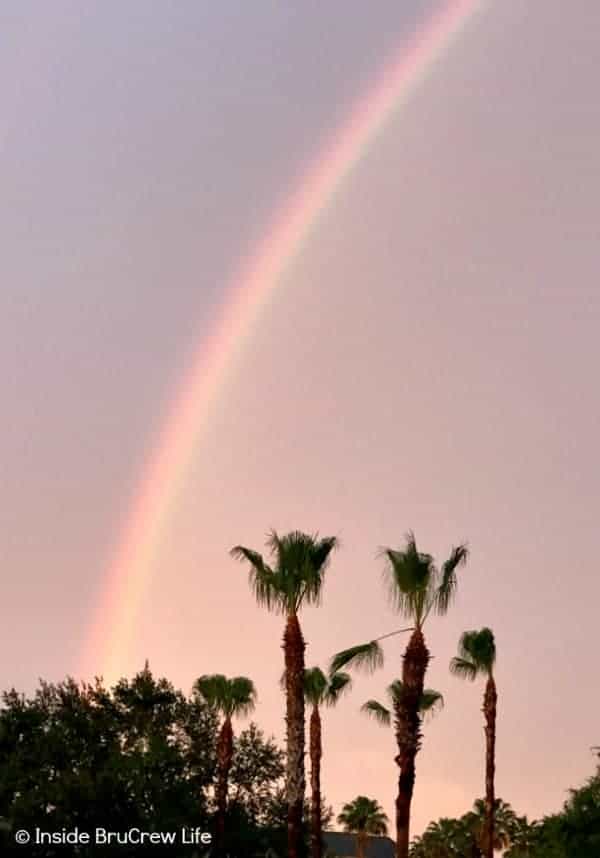 My daughter has gotten her love for shopping from me. I know so many of my friends love to get subscription boxes, but we love the thrill of the hunt in a store.
One of my favorite stores is Maurices, but we don't have one close to us here, so while we were in Indiana this summer I picked up the black and white polkadot dress. I realized that it looks just like my orange one when I got home. I love that you can style the dress so differently thought based on the belt and necklace options.
I'm always looking for jeans that fit really well. Both of the jeans in the picture below are from Target. I have found that the Denizen brand is a great fit for my body shape and wallet. They run between $20-30.
The shirts and sandals are also from Target (right bottom pic) and Old Navy (left bottom pic).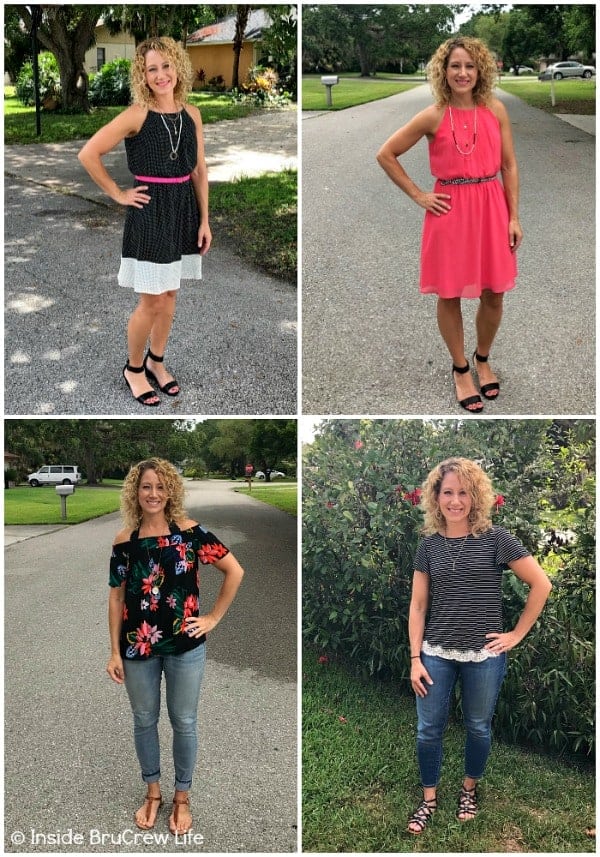 This summer my daughter was determined to find a romper that fit well and was approved by us. So many that we found were cute, but they were just too short.
She found the two rompers below at Old Navy and was very excited when she fit, and they were mom approved.
Overall jean shorts were another thing she was searching for. And again finding one that fit was quite the challenge. She found this pair at Charlotte Russe in the mall for $20.
And of course we both like to wear our white chucks whenever we can.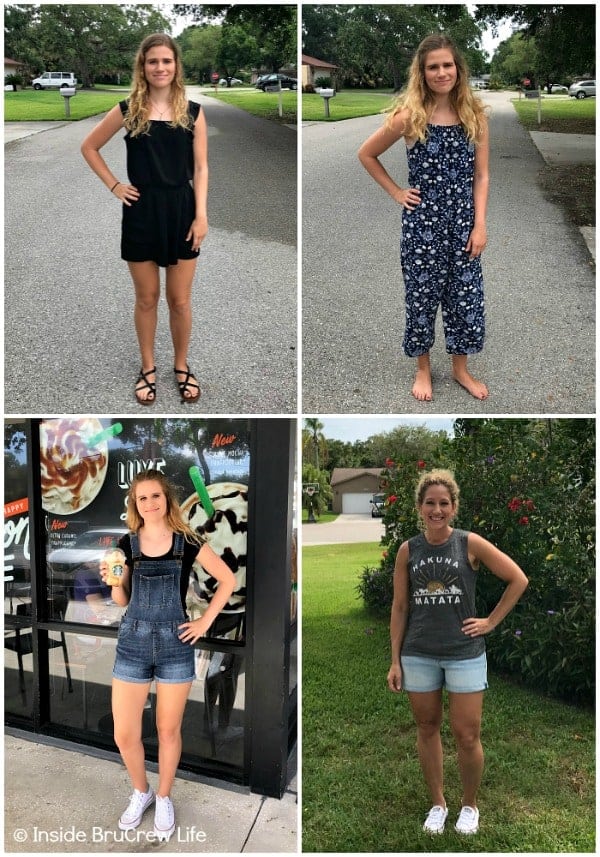 This summer we had a missionary from the Dominican Republic come to our church to give a report on the girls home that she started there. Not only are they rescuing girls from dark places, they are also providing jobs for the mothers.
One of the things they are teaching the women is to sew bags that they sell to provide resources for their families. Check out New Hope Creations for more information and to purchase cute bags.
I got this cute beach bag because I knew we had quite a few beach and lake travels happening soon.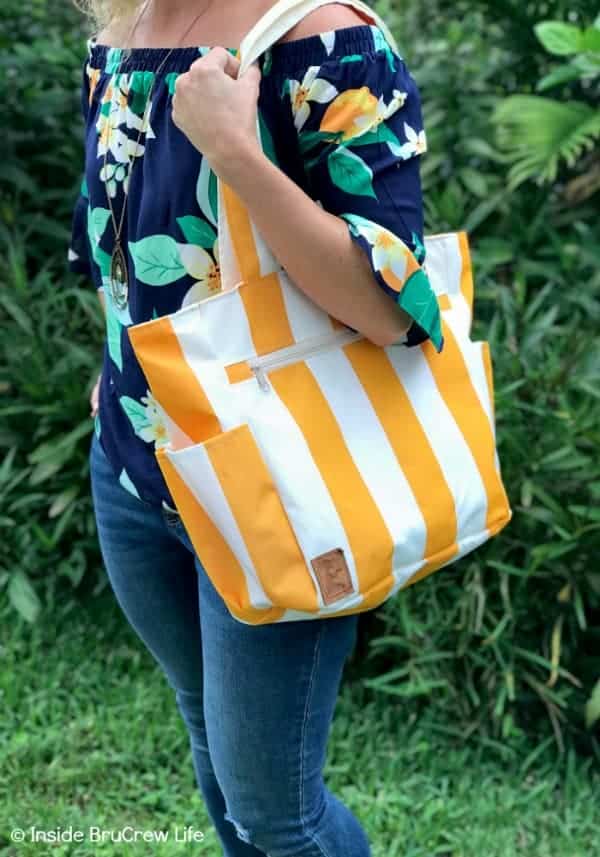 One of our first stops this summer was in Indiana to see friends and family. The kids wanted to take our old boat out on the lake and do some tubing with a few of their friends.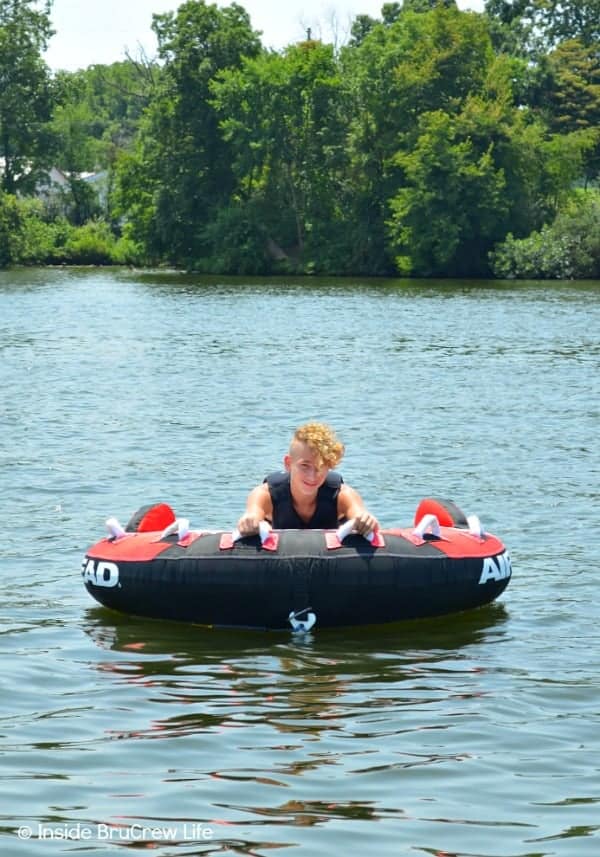 We took one sunny day to head to Lake Freeman for an afternoon of tubing. My favorite thing was to watch the kids flip off when my husband would whip the tube around. There were some pretty hilarious wipe outs!
I tried to get some pictures of that, but the boat was moving so fast so they were too blurry.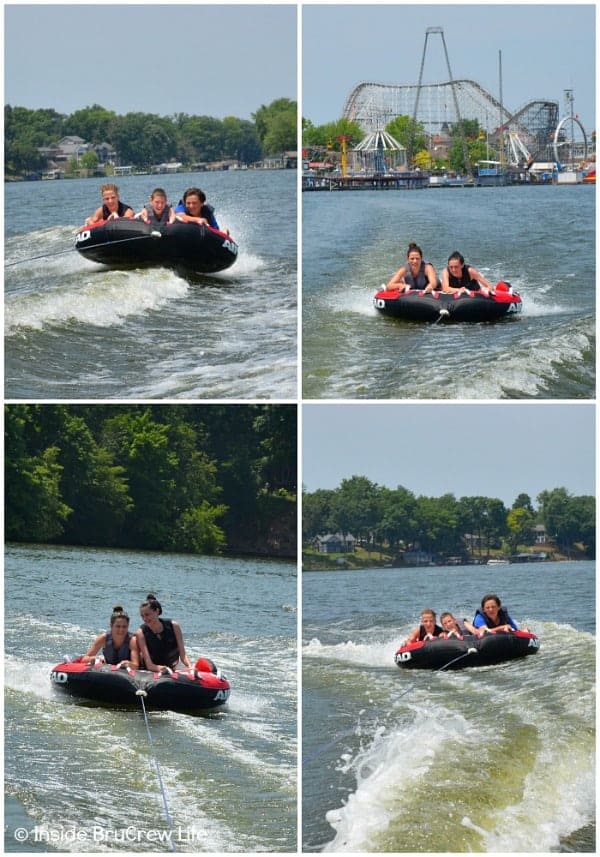 The next week my husband's parents took all the grandkids camping at Holiday World. They are brave souls to manage nine crazy kiddos in a campground.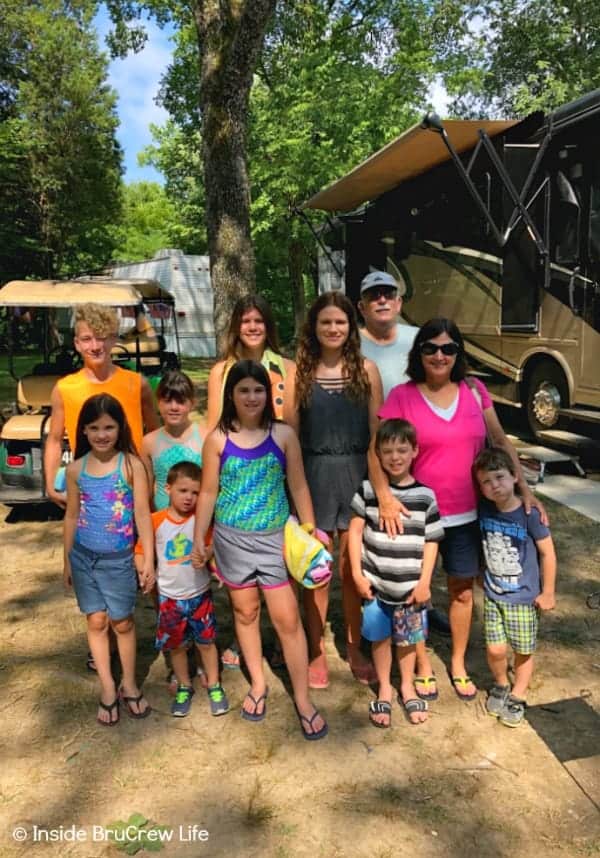 My husband and I stayed for two of the days when we brought our youngest two down to the campground to meet up with the rest of the family.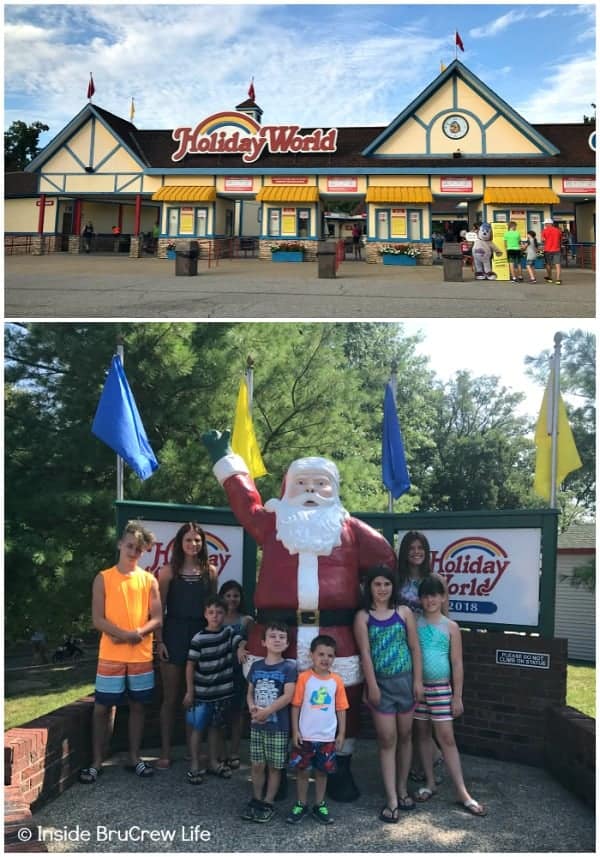 It was the first time our family had been to this amusement park, and I was impressed with how clean and friendly it was.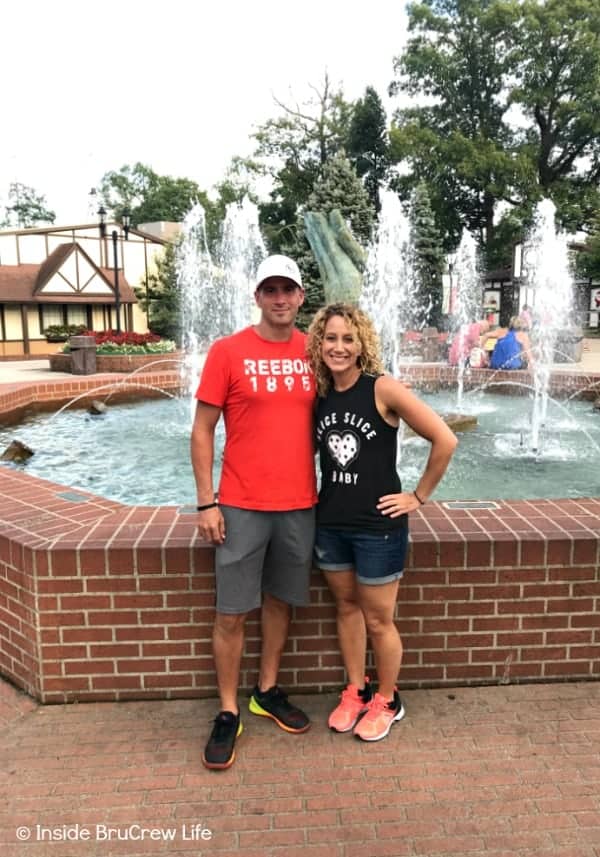 The kids loved going on the rides and playing in the pools at the water park.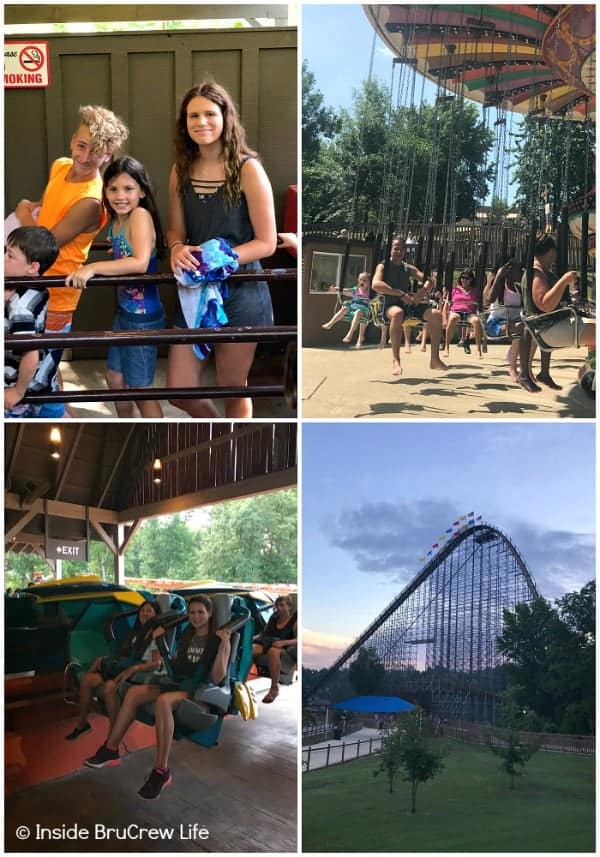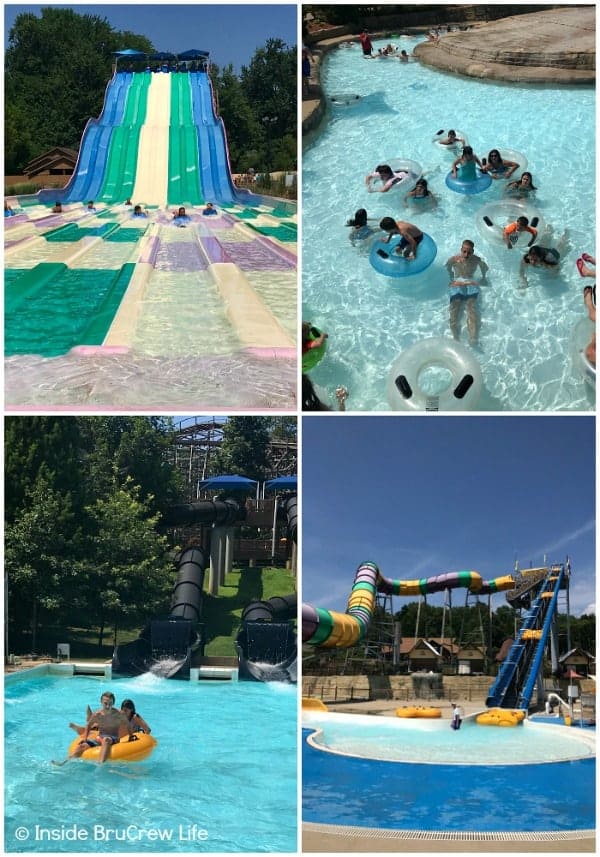 After the kids wore us out at the water park and on the rides, we headed to St. Louis for a few days of sight seeing and a health coach conference for my husband's job.
Of course, getting pictures with the Arch is always a must do when you get to the city. It is such an amazing piece of architecture. Every time we see it I am filled with awe and wonder at how they engineered it.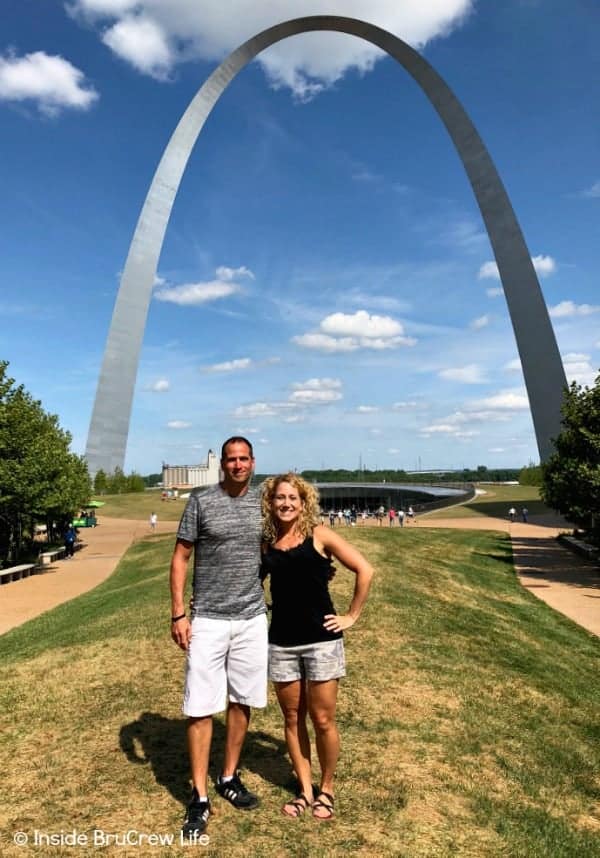 Of course, we had some fun just taking a bunch of pictures trying to make it look like we were holding it apart.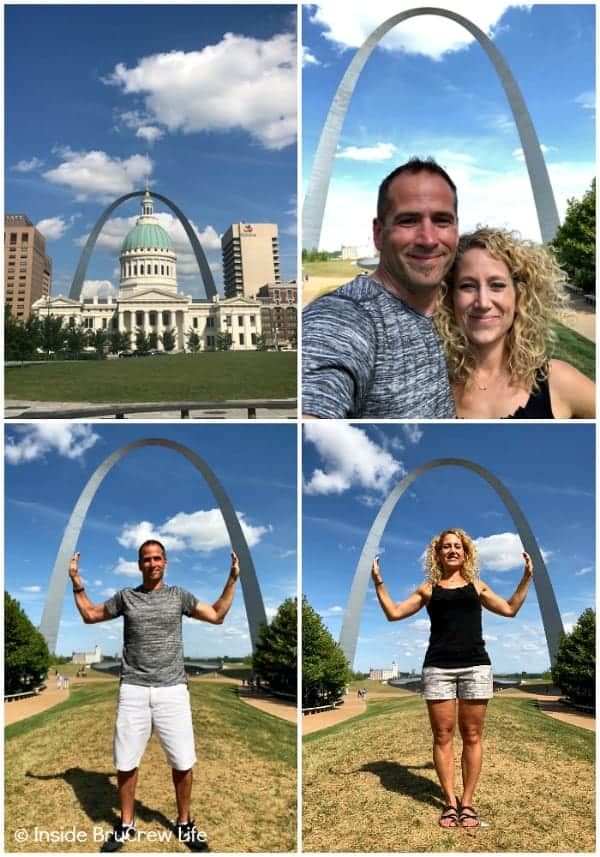 If you ever find yourself in St. Louis near the Arch, early morning workouts on the stairs are a good way to blast some calories out of ya. We got up early each morning and ran stairs with mountain climbers at the top and burpees at the bottom.
It was killer, but we got through it. Gotta love seeing those muscles starting to show up!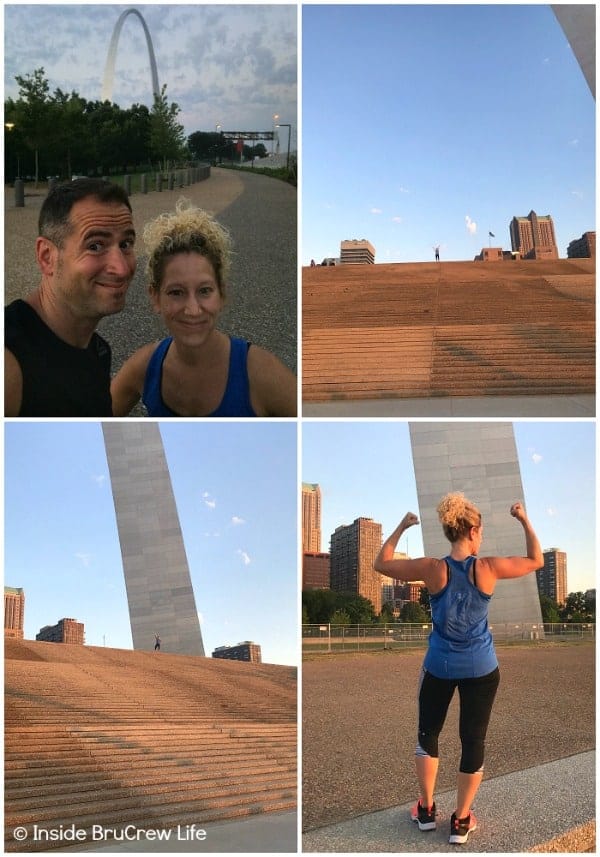 One of the afternoons we ate lunch at SugarFire BBQ. It was absolutely delicious and worth the time we waited in line.
We split the monster plate of meat and sides and left totally full!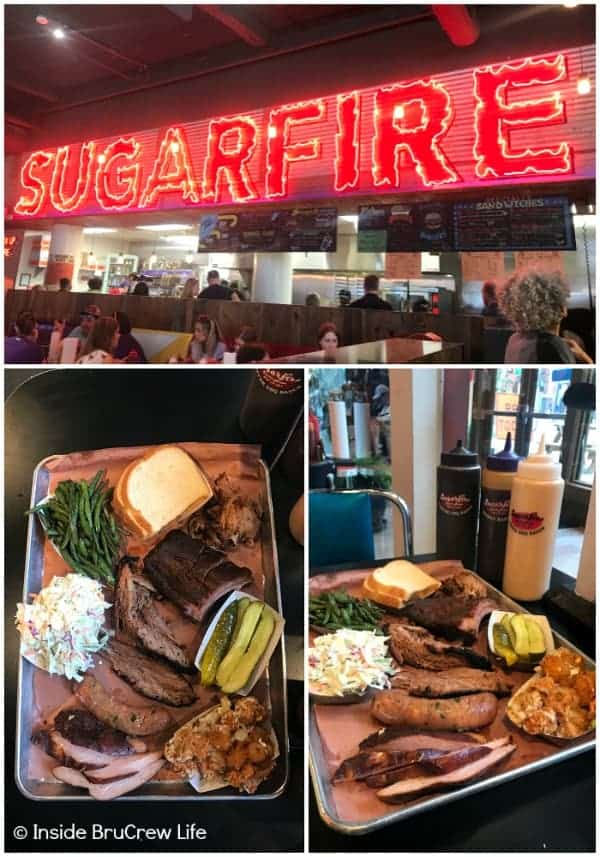 One of the group events that we participated in while we were at the conference was a city scavenger hunt. It was actually really fun, and we would totally do it again.
You sign up through an app, and they give each group clues to different places around the city within walking distance. At each spot there is either a question that you answer or a photo that you have to participate in with your group.
We had to do our best Walk like an Egyptian at Pharoah's Donuts. Create an Arch at the City Hall steps. Salute at the Soldier's Memorial. Pretend to paint a fence at a plaque for Mark Twain. Imitate a sculpture. Swing a bat outside the stadium. Plus lots more.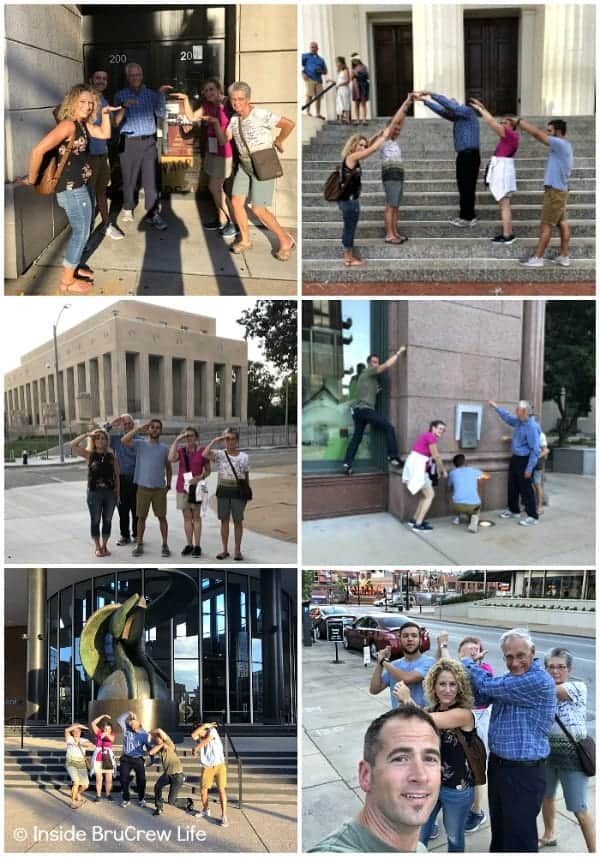 We spent two days of learning more about health coaching and how to help people change their lives. It was incredible to hear the stories and see the results of what can happen when you want to live life at your best.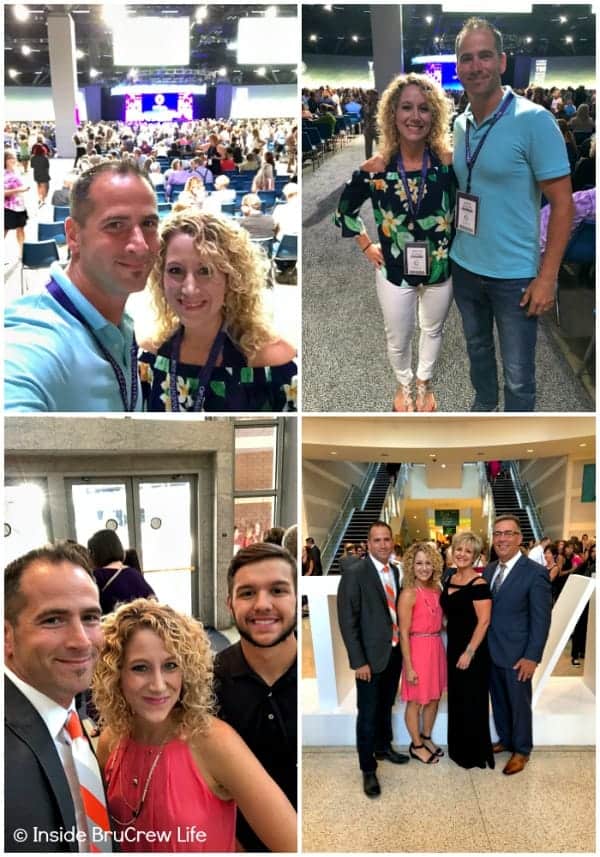 The conference ended with dinner and awards. It was the perfect reason to get all fancied up and hang out with friends.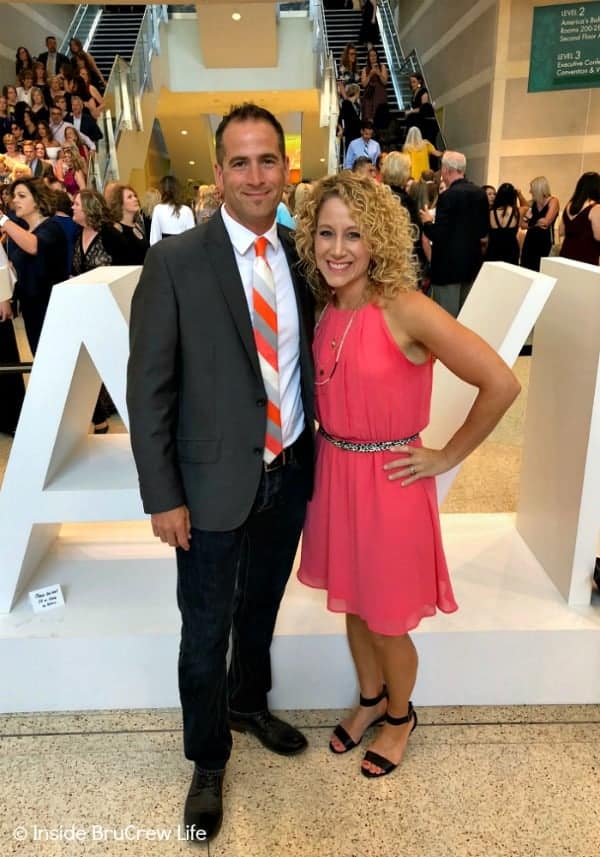 Of course, after all that traveling it was so nice to get home and relax in the quiet of our home. This little corner with shelves is one of my favorite spots.