Last month was another busy one for the BruCrew family. We had fun doing some last minute family activities before the kids headed back to college and school.
One of the big things that happened in August was that my cookbook Cheesecake Love was featured in Woman's World magazine. It was exciting to see a few of my pictures on the front cover and also in a three page spread.
It has been almost a year since it hit shelves, and I'm still pinching myself that I had such an awesome opportunity to write all about cheesecake.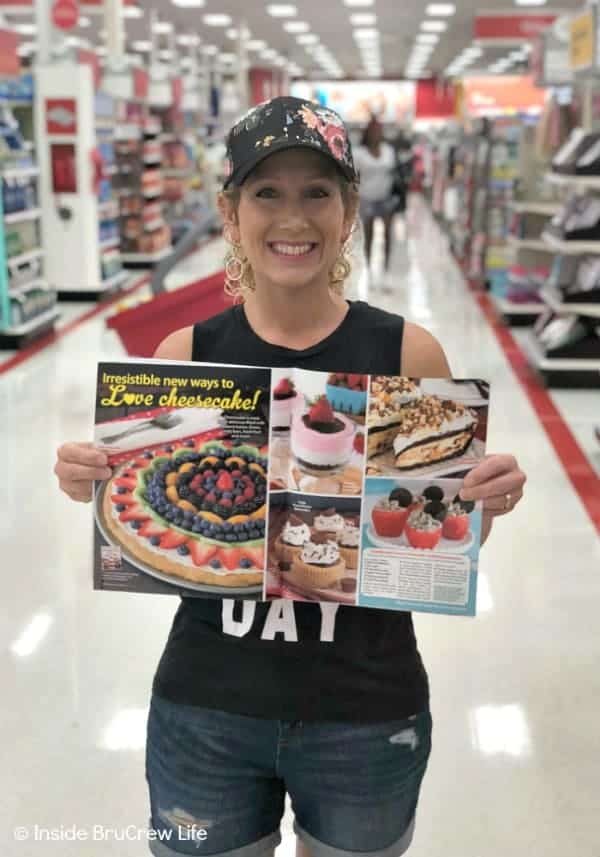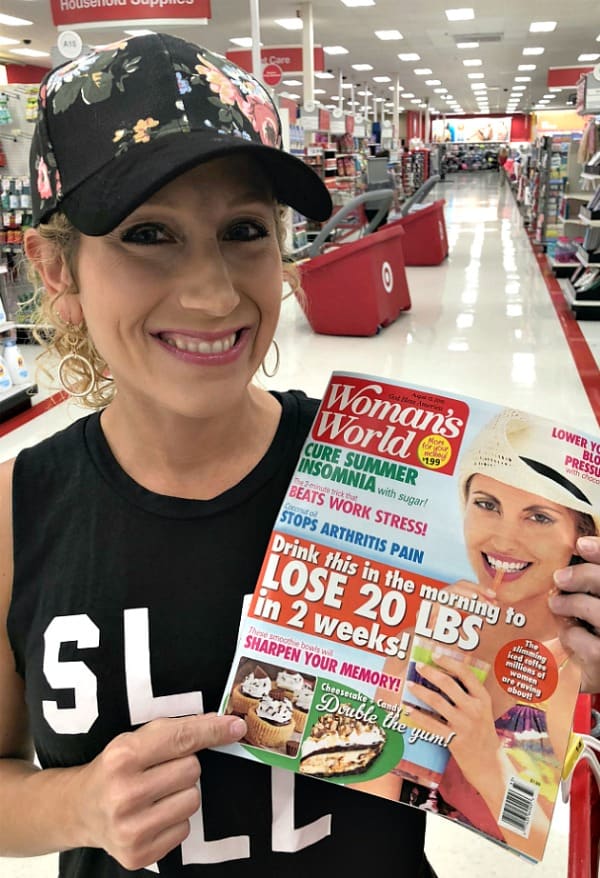 My husband and I have been trying to be more intentional about getting out and having a date night more often.
It's easy to get busy and put date night off, but we know it is important to disconnect from everything and connect with each other on a regular basis.
This time we headed out for drinks and a walk on the beach to see the damage the red tide had done. The smell had gone down, but there were so many dead fish along the water. It was sad to see.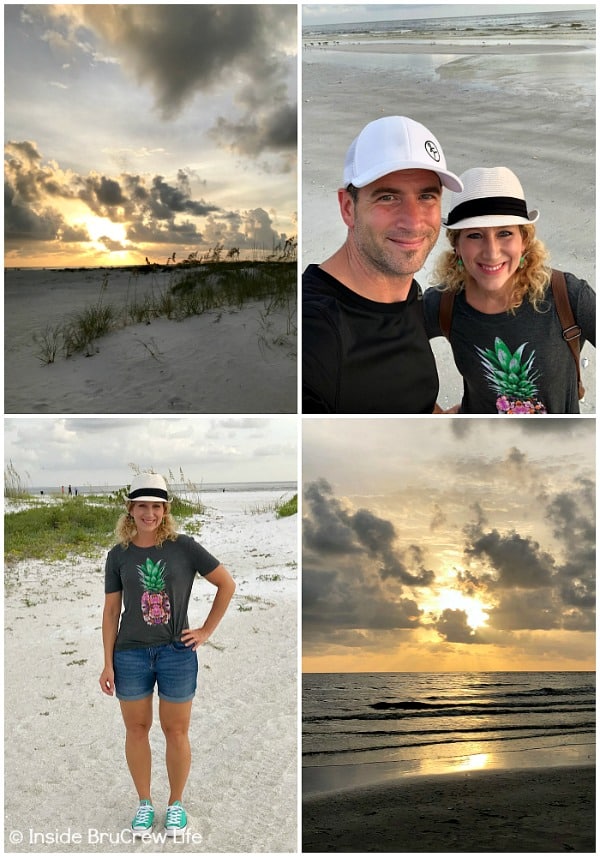 This year our kids started at a new school. The one they were attending last year was fine, but they hadn't connected with anyone, so we looked into a private school for them.
Within a week they were going to volleyball games and birthday parties, so we knew we made a good decision choosing this school.
It makes this mama's heart happy to see her kiddos happy and having fun.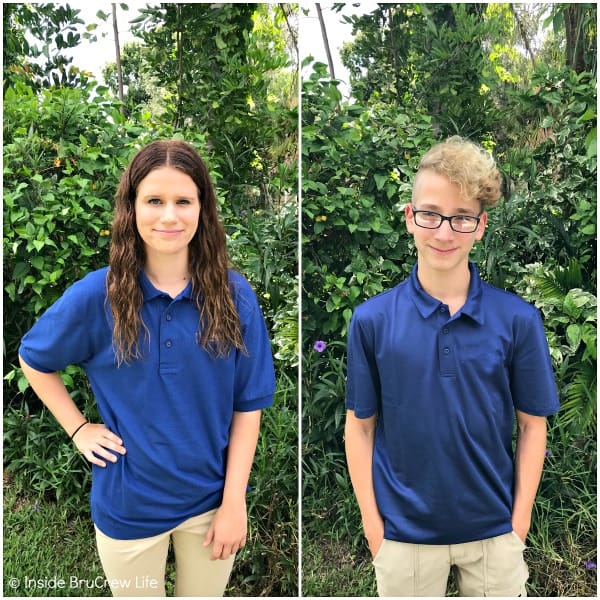 The one main question I get asked the most is "how do you make and eat all those sweets and not gain weight?"
I'm a big fan of working out, so we do a lot of cardio and weight training to help with our fitness. Up until recently we were using our garage gym, but I was finding that I wasn't pushing myself as hard.
So we joined the local F45 here in our town. My husband and I both got heart rate monitors, so it's always a race to see who works the hardest and gets the most points for the day.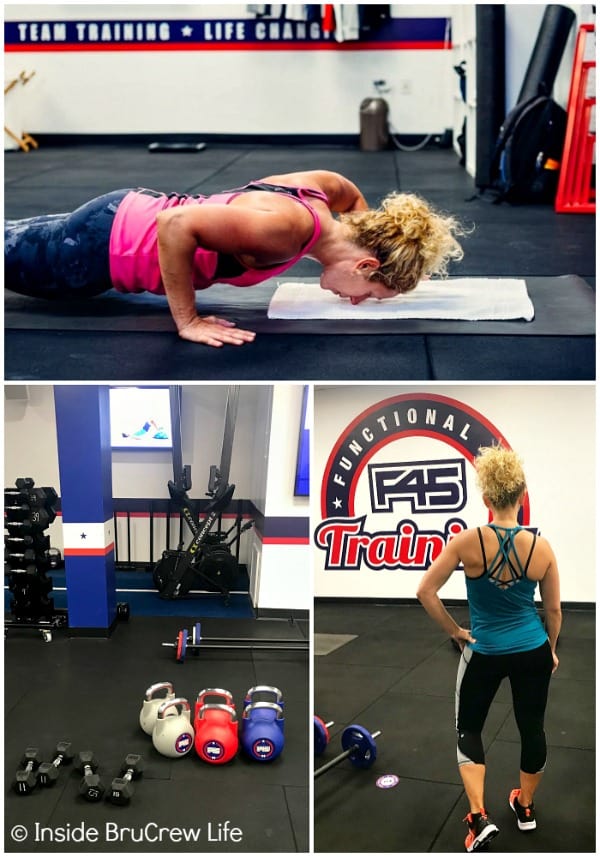 Working out is just a small part of it though. We have discovered that you can't outwork a bad diet.
Last year we changed directions in our eating and saw some incredible results. Between the two of us we lost 60 pounds and feel great.
Everyone should feel this good. If you are interested in pursuing your health goals, check out our coaching page.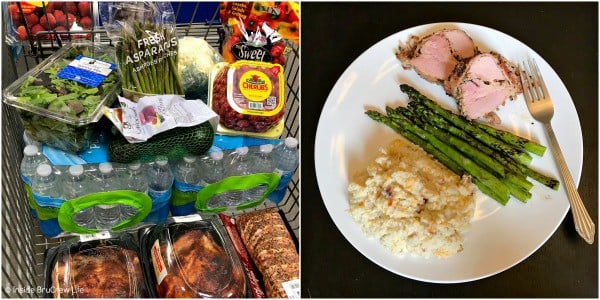 The kids have to be at school early, so that means we head to the gym even earlier. I am not a big fan of being up before the sun, but it's kind of nice being finished early.
Being up this early does have its perks. The other day when I was coming home, I got to see this gorgeous sunrise.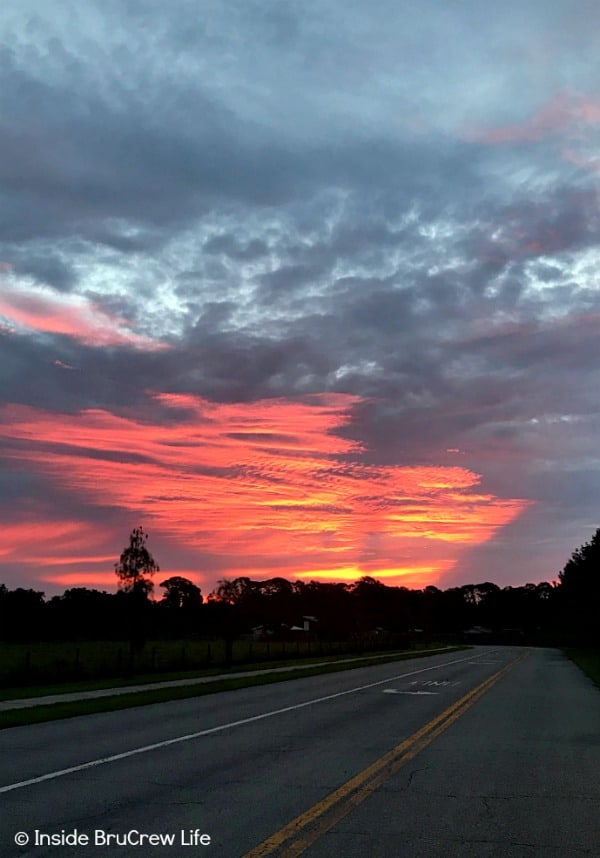 Before our oldest headed back to college we went out for brunch at this cute cafe Buttermilk.
They have a whole menu full of different biscuits and a case of yummy baked goods.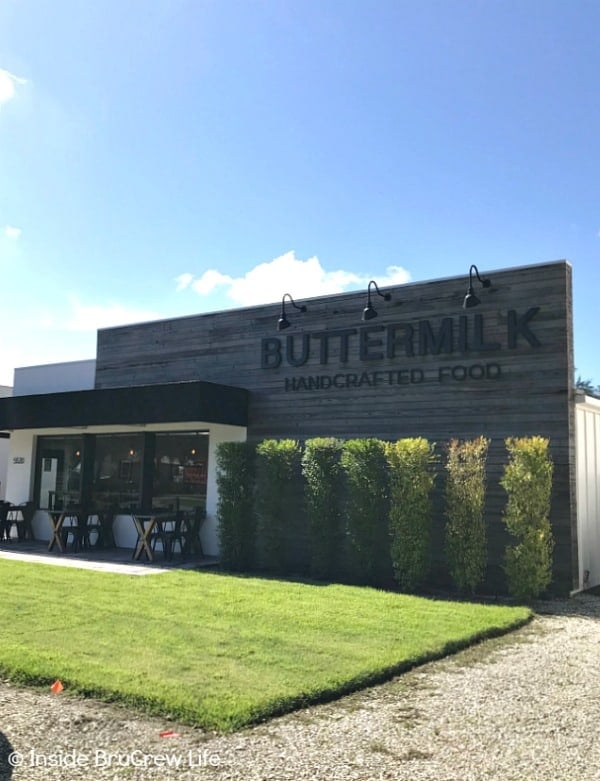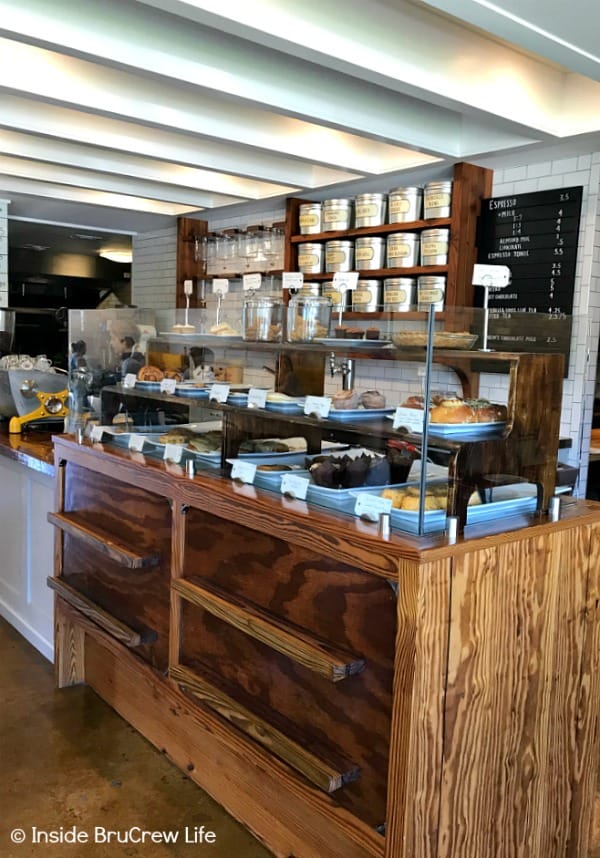 The boys ordered biscuits. but I went for the baked oatmeal pie. The crunchy creme brûlée topping was so good with the juicy fresh fruit.
One of these days I need to figure out how to make a pan at home.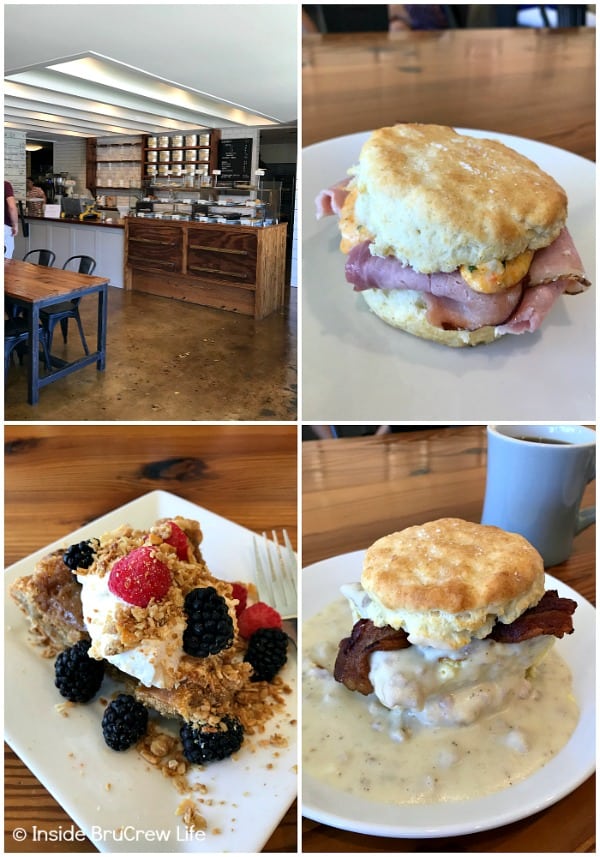 When did this kid get so big? It seems like just yesterday that he was in Kindergarten, but here he is heading off for his sophomore year in college.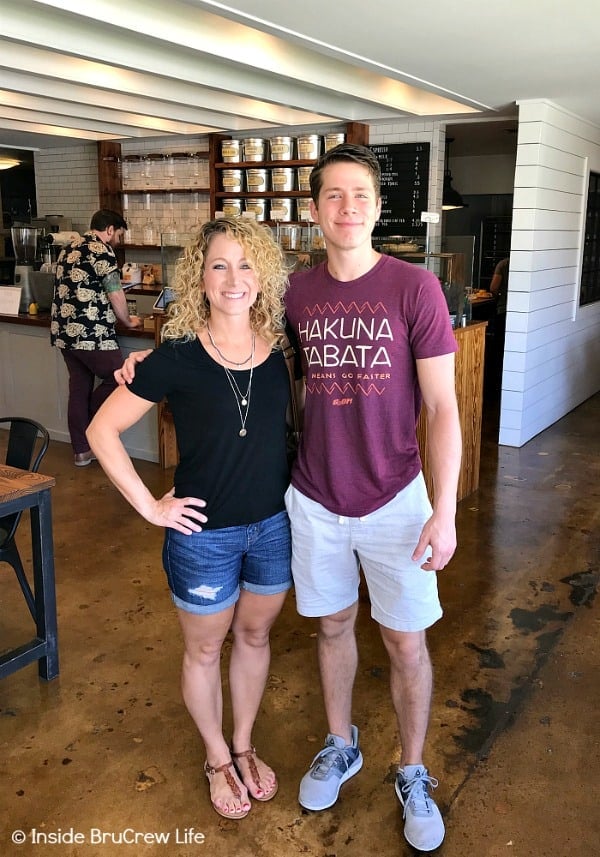 That night we headed to Top Golf for some appetizers and golfing fun with everyone. It was the first time that we had been there.
You rent a space and have a certain amount of time to hit balls out to the targets in the field. If you are used to golfing, it's pretty easy, but I haven't golfed much so it was a little more difficult.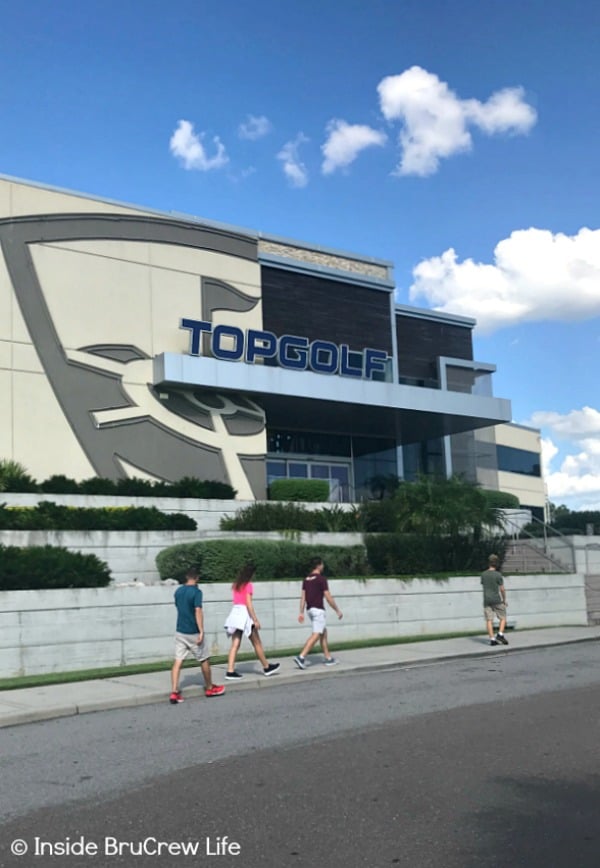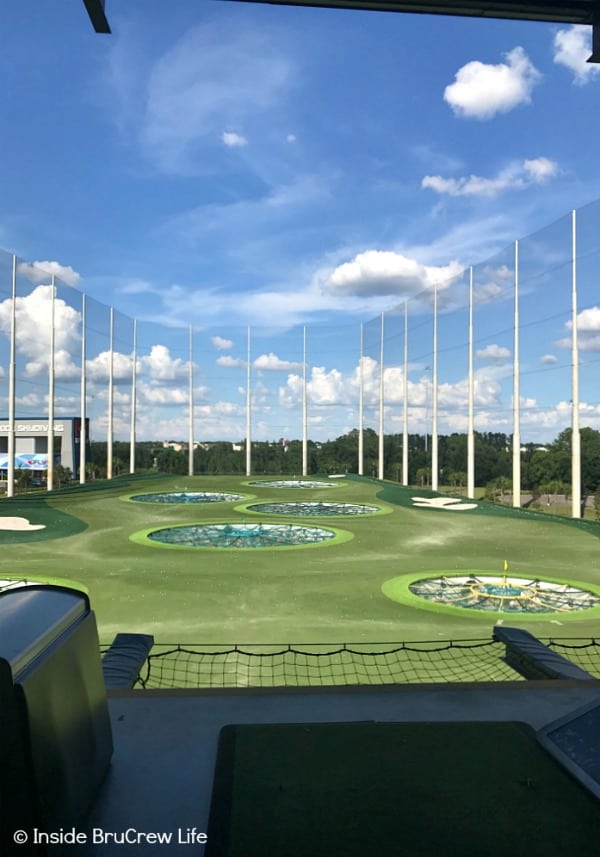 We ordered the quesadillas and the giant pretzel while we took turns hitting the balls into the field.
The pretzel was amazing. It came with all kinds of fruit, nuts, and meats inside each hole. I would go back just for another one of those pretzels.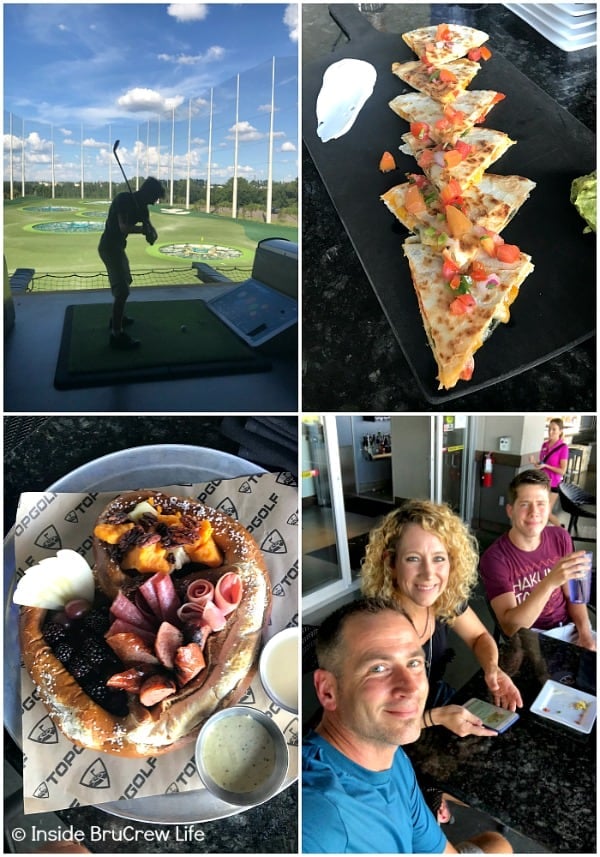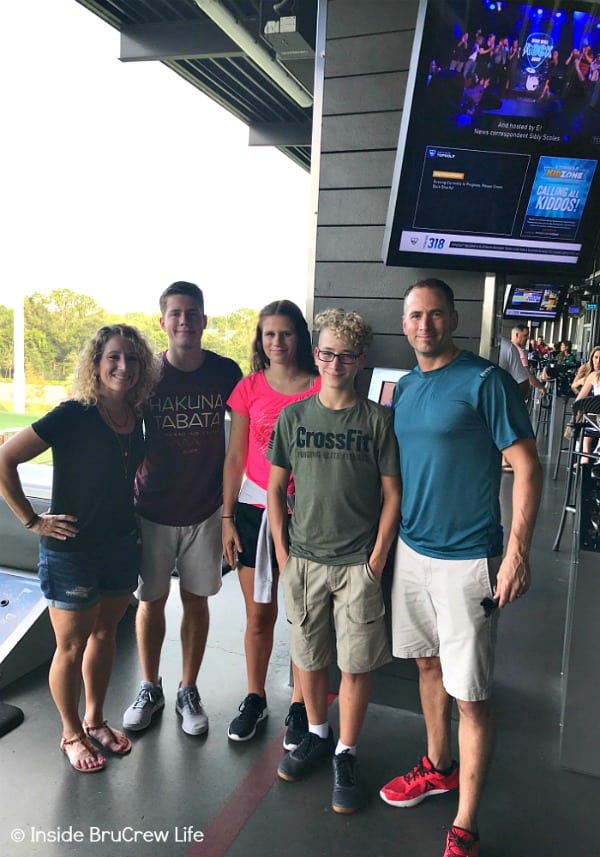 Once a month different breweries in town host a food truck rally. We decided to head over and check out the different trucks.
You can order tacos, burgers, fries, pulled pork, wraps, drinks, ice cream, and so much more. There were around 10-15 different food truck in one small parking lot.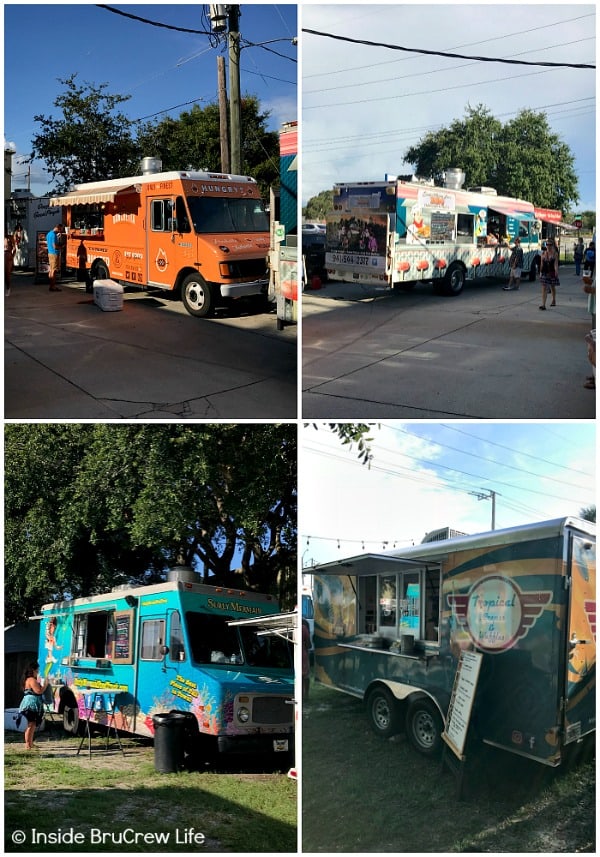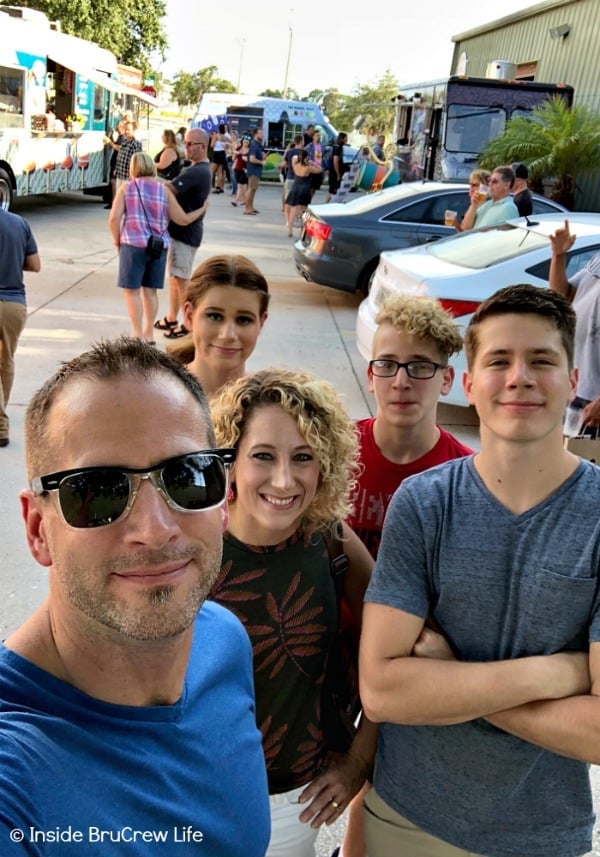 The one truck that I was most excited to try was the Tropical Crepes and Waffle truck. They have these huge bubble waffles that they fill with ice cream and toppings.
It's a delicious sweet treat on a hot night.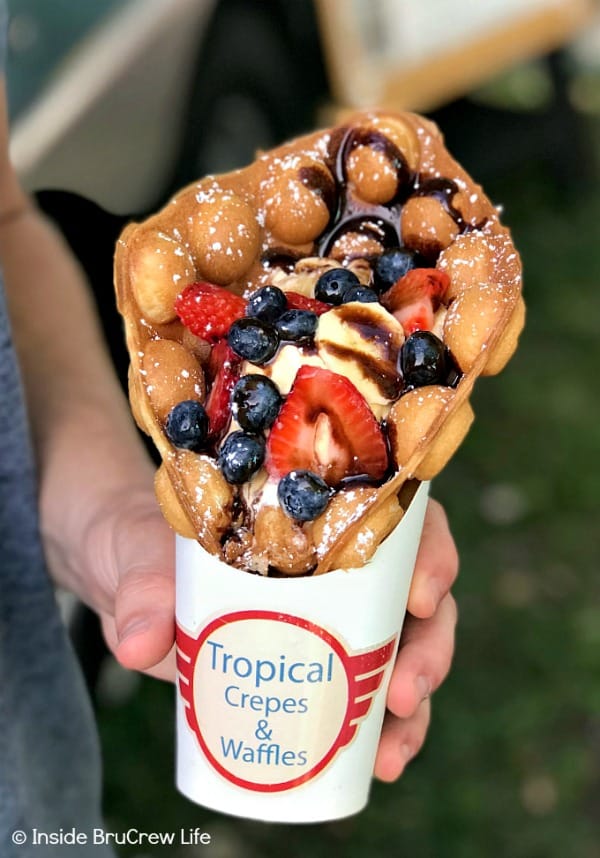 We tried the cookie dough, peanut butter, fruit, and salted caramel waffles.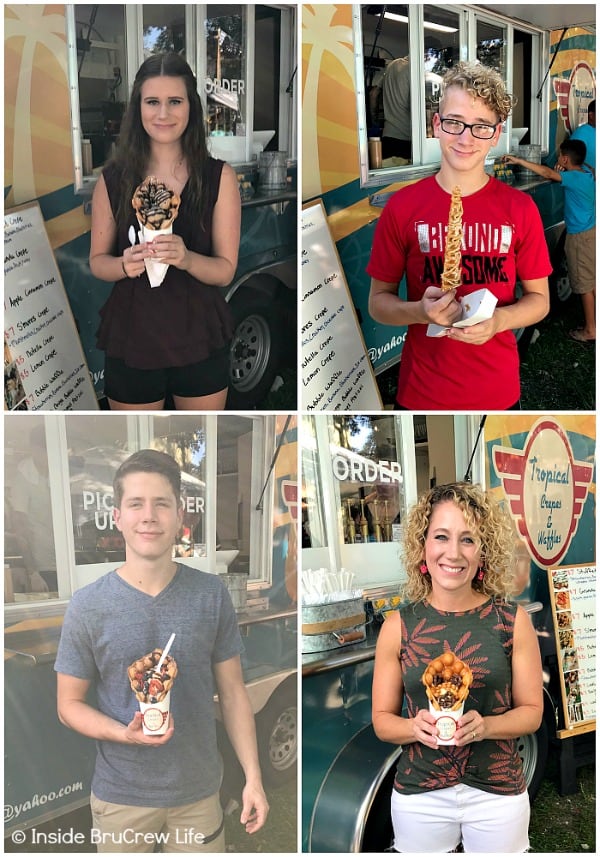 I have been looking for a pair of white pants that fit good for a while now. As a girl who likes to work out and eat sweets, I am pretty particular on how my pants fit.
Most of the white pants that I would try on in the stores gave me what I like to refer to as "sausage legs". You know the look right? Snug pants that show off every roll. No thank you.
I found this pair of white pants at Target this summer. The Universal Threads line is full of cute and affordable clothes.
These jeans fit great and cost less than $30. I should have known Target would come through for me. Lately all my clothes have been from Target or Old Navy.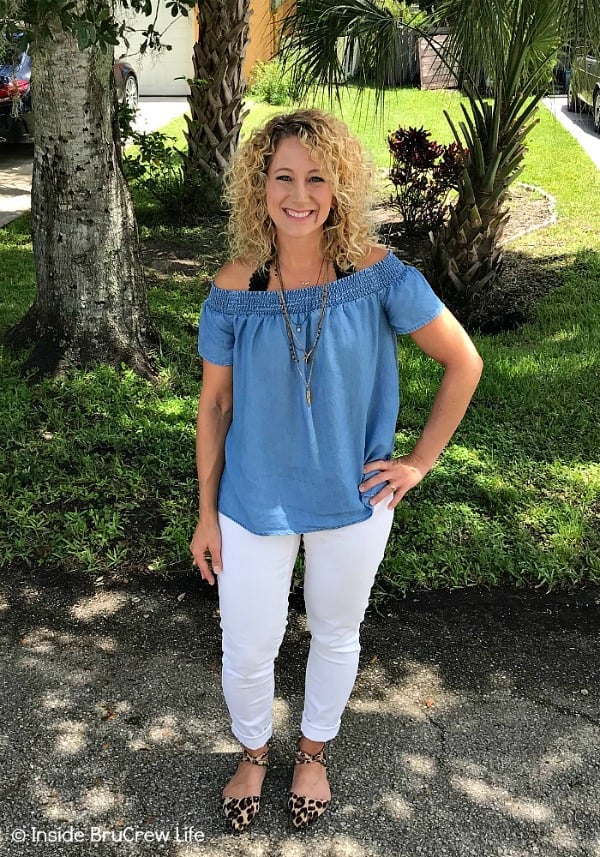 *This post does contain an affiliate link. Inside BruCrew Life may receive a small percentage from sales made through these links. As always, these links are free for you. Thank you for supporting us and letting us share products we love this way.