Blackberry Diet Dr. Pepper: Adding blackberry syrup to your favorite drink is refreshing on a hot summer day.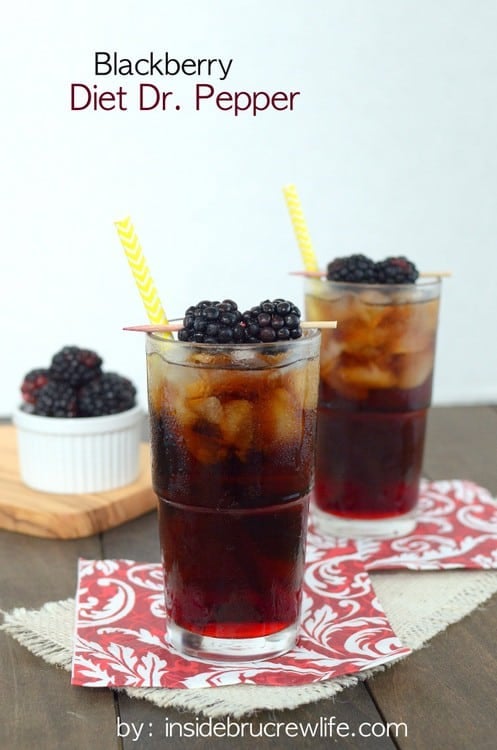 Diet Dr. Pepper has been my favorite drink for the longest time. Yes, I know the diet part of any drink isn't the healthiest for you, but I have made my peace with it.
This particular drink was all I drank while I was pregnant with our youngest. Who knows if that is why he ended up the smallest baby I had. All I know is that I craved Diet Dr. Pepper the entire pregnancy.
And I haven't stopped drinking it. 11 years later it is my choice of pop. I even used it in these Cherry Dr. Pepper Jello Squares earlier this year. What else can I make with it???
Ok, quick question...do you call it pop or soda??? I grew up calling it soda in the East, then I moved to the Midwest and became a pop convert.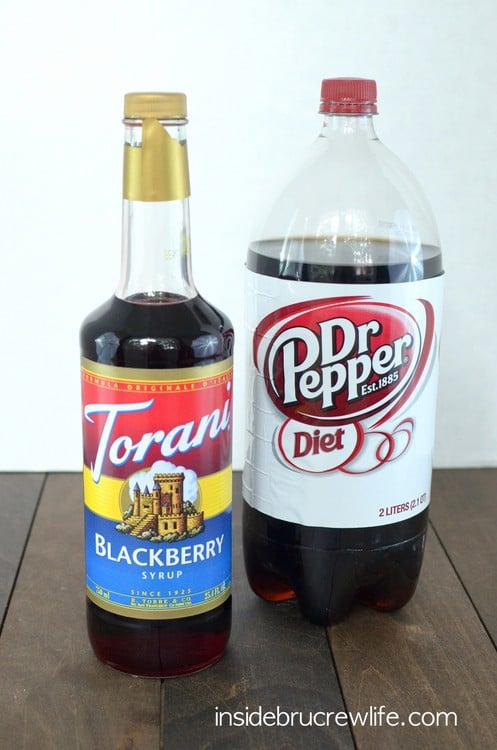 This summer I discovered all the syrups at Sonic that you can add to your pop or slushies. For some reason the blackberry stood out to me that first day as I read through the list. One sip of it added to my Diet Dr. Pepper, and I was totally and completely hooked.
So hooked that I did a search online to see where I could buy blackberry syrup for my house. Torani carries so many different flavors of syrups. So, to make it worth the shipping I ordered the blackberry and a few others. I was so impressed with how quickly they showed up at my front door. I have also seen these syrups in World Market and Gordmans if those stores are near you.
I like to pour my syrup in over the ice first, then slowly pour the Dr. Pepper into the glass. But really there is no right or wrong way to do it. Add a few fresh blackberries on top and then go sit in the shade and relax. It's the best way to enjoy these last few weeks of summer.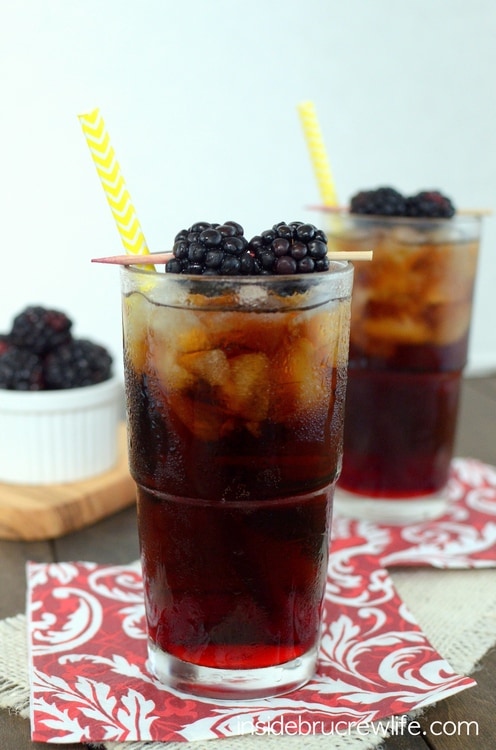 *I was not provided with any product or compensation for this post. I just really like using this syrup in my drinks.