A big mug of this creamy Nutella Hot Chocolate is a great way to warm up on a chilly day. Add whipped cream and syrup to make it as fancy as the coffee shop drinks.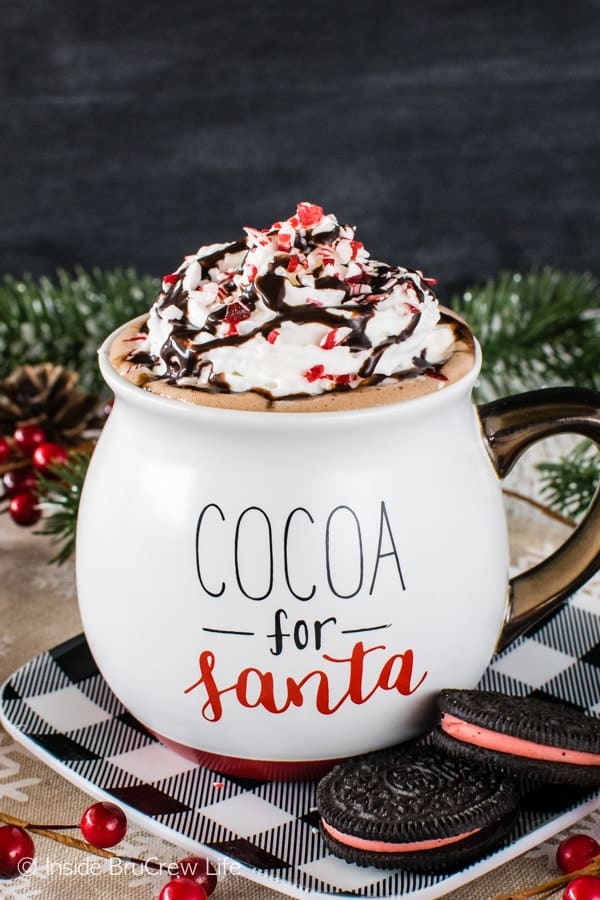 We are still learning how fickle this west Texas weather can be. Last week we went from 77 degrees to 9 degrees in a matter of two days. Then within three more days it was back to 55 degrees, and I was outside running in a t-shirt. It's crazy I tell you. One day of frigid weather was enough to remind me why I like warmer weather better.
Of course, our kids say it doesn't feel like Christmas without snow and cold weather. We have lights on the house, stockings over the fireplace, and gifts under the tree, but they still want snow. It's one thing on our list that we can't buy. Trust me, we tried. We had a last minute thought to take them skiing next week because everyone was off school and work. But it turns out that hotels and vacation spots raise their prices a lot over the holidays. It wasn't worth the price.
Are you ready for Christmas day? The other day my daughter was my little elf. We went shopping for gifts for our little nieces and nephews, and then we baked cookies and made fudge. Usually we do this as a family, but it was so fun to spend the day with my girlie.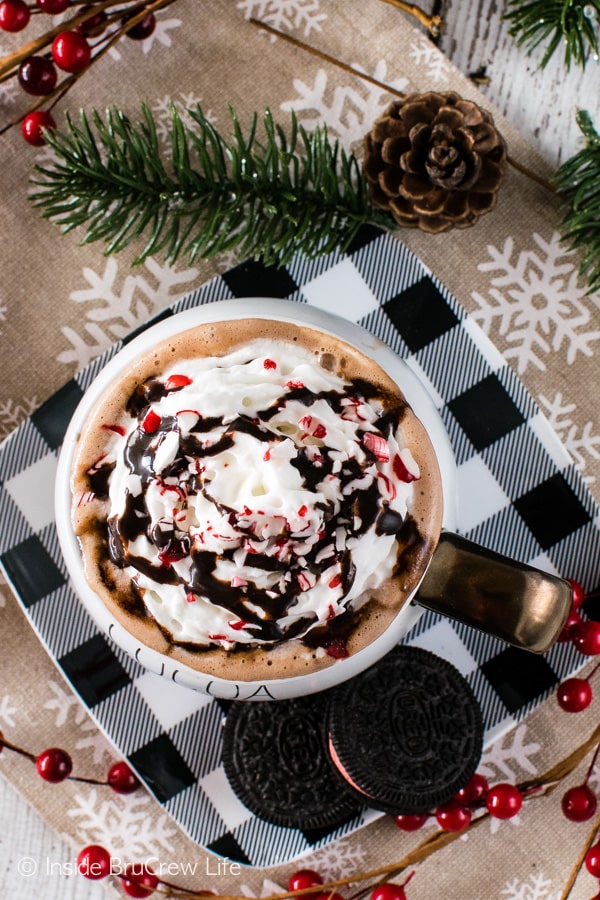 I remember when the kids were little, and we would try to make cookies with them. There was always flour all over the floor, egg shells in the dough, and someone dipping their fingers in the candy bowl. I'm glad that they still love to help out in the kitchen. We still have a few more cookies and fudge that I would like to make to hand out, but who knows if it will get finished. I've hit that point where I'm ready to just relax and sit by the fire with a big cup of Nutella hot chocolate.
If that crazy cold weather returns, that is just what I will do. This easy hot chocolate is so creamy and delicious and perfect on a chilly day. Ok, ok, so easy hot chocolate is dumping a packet in a cup and adding hot water. But trust me, this is just as easy.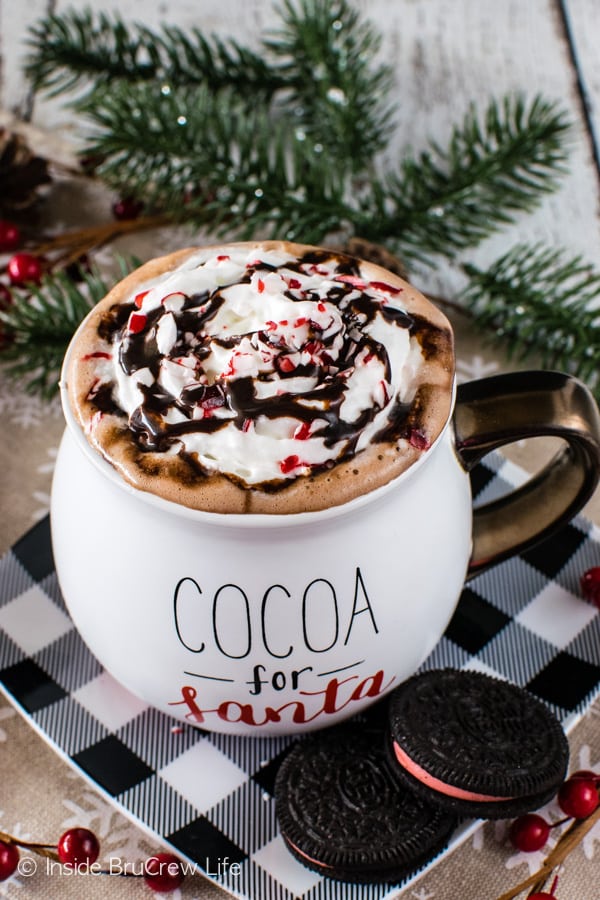 All you need to do for this hot chocolate is stir together Nutella, marshmallow cream, milk, and heavy cream until it is all melted and frothy. Then pour it into a cup and add some whipped cream, syrup, and candy cane bits. If you really want to jazz it up some, pour in a shot of Irish Cream. Oh, yeah! It is heaven in a glass.
I'm pretty sure the "Santa" in your house would definitely love it if you left a plate of Oreo peppermint crunch cookies and a big mug of spiked Nutella hot chocolate by the fire.