This cherry Dr Pepper Jello is an easy dessert to make for summer picnics and parties. Adding soda pop to Jello creates a fun twist to a classic cold dessert.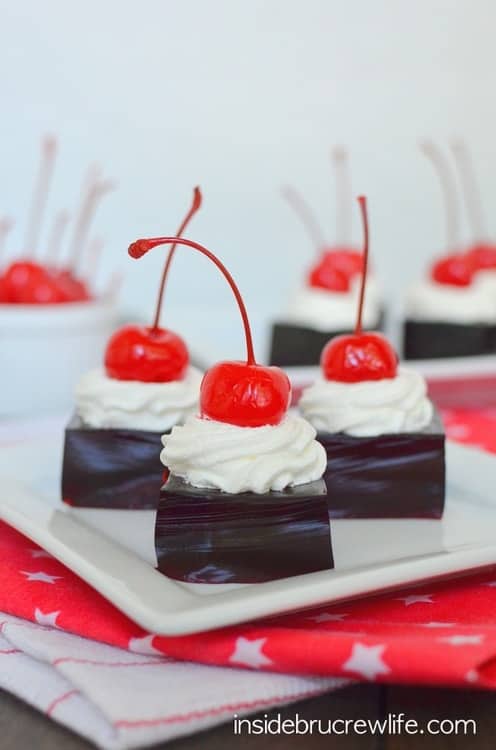 Jump to:
Did you know you could substitute your favorite flavor of soda in place of water to make Jello? Think of all the variations you can do with this info. Mind blown!
I actually made these Jello squares and this Red Hot Jello 2 years ago for a picnic. I snapped a few pictures of the squares before we left thinking it would be fine.
Well, turns out that Jello is a little bit harder to photograph than other desserts. It may be the cheapest dessert on the block, but it will give you a run for your money when you try to capture a good headshot.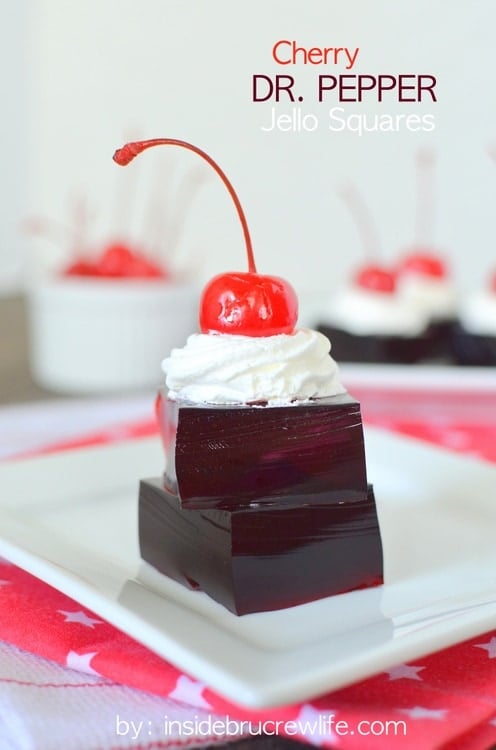 The pictures I took in a hurry definitely were not usable. Or I'm just extremely picky when it comes to sharing photos here. Whatever the reason...I never posted the recipe and picture here.
A few weeks ago while we were driving home from Florida, I was writing up a list of "to do" recipes that I wanted to make this summer. The infamous soda Jello finally made it back on the list. We got home, finished the mountain of laundry, and did some grocery shopping.
A 2 liter of Dr. Pepper and 4 boxes of Jello were part of that grocery trip. I was so excited for this easy treat that I made it the very next day and took pictures a day after that.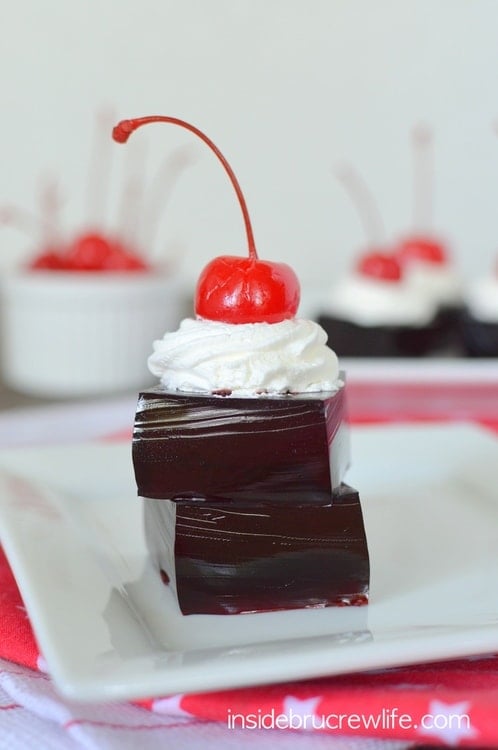 Summer time is definitely Jello time, so it was no surprise to me when I saw all the different versions of the wiggly treat popping up all over the place.
I'm totally craving another bowl of this Cherry Jello Salad now too!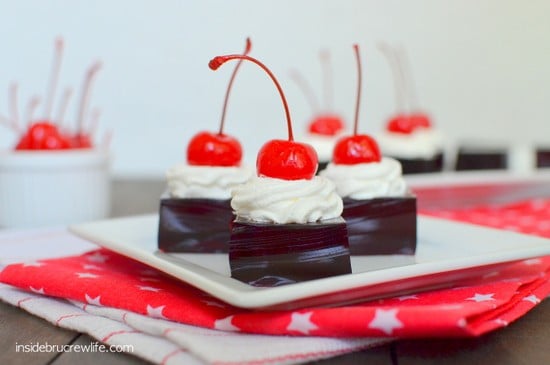 How to make Dr Pepper Jello
This Jello dessert is seriously so easy to make. The best part is that you can use any flavor of soda and Jello to create your own flavor combo.
Spray a pan with some non-stick spray and wipe out the excess with a napkin. This will keep your squares from sticking later. A flat spatula also is helpful for removing the squares after they set up.
Heat the Dr. Pepper over medium heat until it starts to bubble. You need to watch it because it heats very quickly. It will bubble the entire time it is heating up, but wait until you see the bigger bubbles to remove it from the heat.
Stir in all the packs of Jello and stir until it is completely dissolved. Pour it into your prepared pan and refrigerate it for at least 4 hours.
Cut your Jello into squares using a hot knife. Run the knife under hot water and dry it off. This works for any dessert that you want to cut into a nice clean slice.
To give it a little pizzaz you can swirl on some Cool Whip and add a cherry with the stem. These cute little squares are ready for any picnic now. Or just for you to devour one at a time.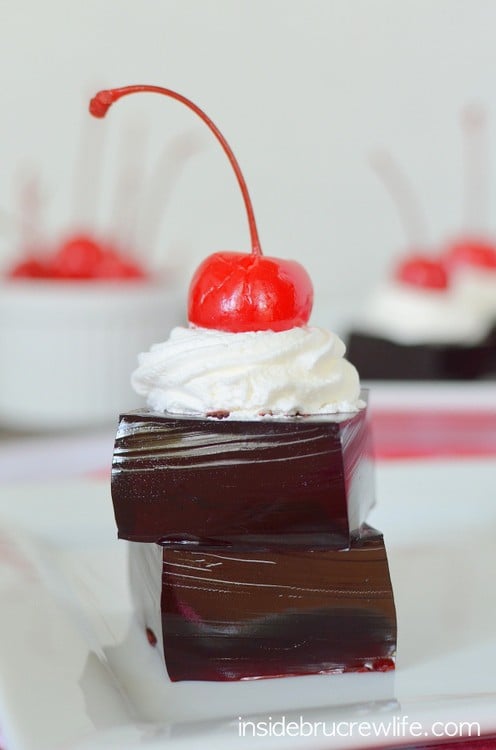 Other Easy Picnic Desserts