These Brown Butter Blackberry Crumble Bars are a delicious way to end any meal. The glazed spiced crumble on top of sweet jam will have everyone asking for more.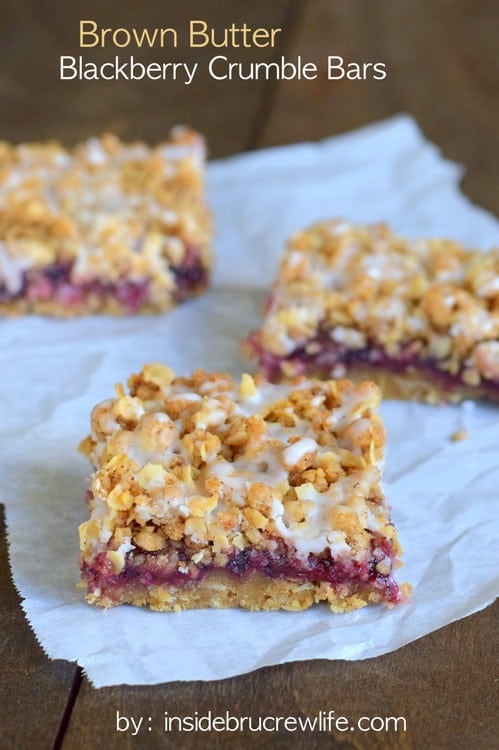 Is anyone else looking at their calendar and wondering where the year went?
I kind of feel like the holidays are speeding toward us at an alarming rate. I haven't started any meal lists or holiday shopping. Of course, that isn't really anything new. We tend to do those kind of things last minute. Although every year I think this will be the year of planning...and then it is over before I can even start.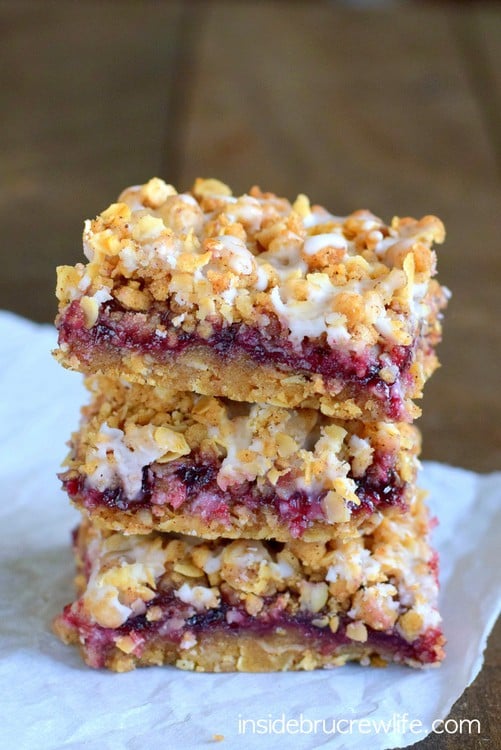 With things getting busier, I tend to make more bar desserts to save time. Less time in the kitchen means more time doing other things...like organizing and planning for the holidays.
These crumble bars are so easy to put together. To start with I browned the butter. If you have never browned butter, you need to. It has the most amazing smell, and it makes your baked goods taste so much better. (You can check out this Brown Butter Pumpkin Streusel Coffee Cake for pics on how your butter should look while browning.)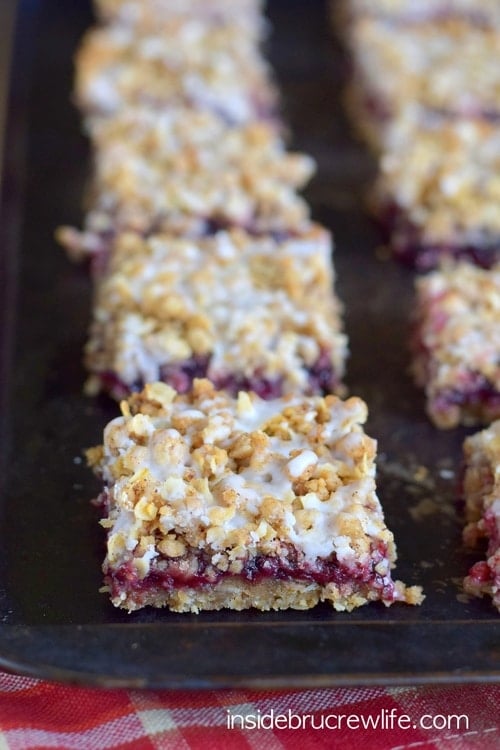 Mix all the ingredients into a crumble mixture and press half of it into a pan. Spread on the jam and crumble the remaining mixture on top. Easy peasy, right?
After the bars cool, you will add a simple glaze. Now this is optional, but these bars are crumbly and the glaze kind of holds it all together. Plus, it's a sugary glaze. Why wouldn't you add that?