I hope you guys have been having a great month so far. We have been keeping busy with work, kids, sports, and finishing up the school year strong. Only one week left, so trying to keep everyone one focused on school related stuff is a real struggle. I'm pretty sure we have all checked out. Nice weather and green grass tends to do that.
1. Last week we had a chance to get all dressed up and go to a banquet for our local LifeCare Services. They do a great job of helping pregnant ladies in the community with help and respect. We are honored to partner with them through donations.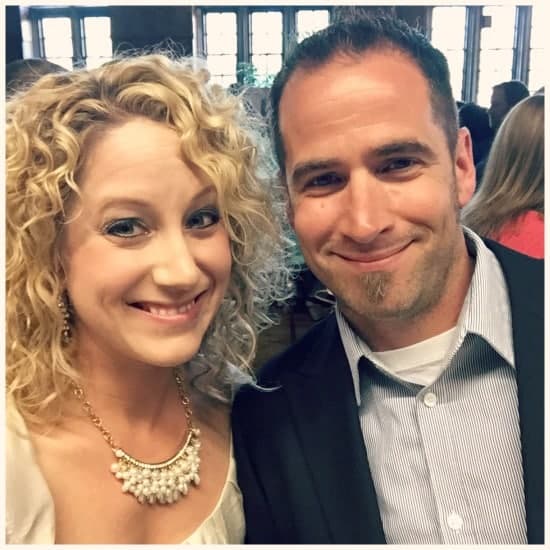 2. I get questions all the time about how I can make so many brownies and cookies and still maintain my weight. It's all about moderation…and lots of exercise. We do crossfit a few times a week, and I also try to run a little bit here and there. Consistently using Advocare products also makes a huge difference in our appearance and metabolism.
We know that this dedication to training is what helped us make it through the Tough Mudder we did last week. Although I have to say that running 10 miles through the mud and then getting new shoes
does not do well for running the next week. I'm going to have to slowly work back up to it.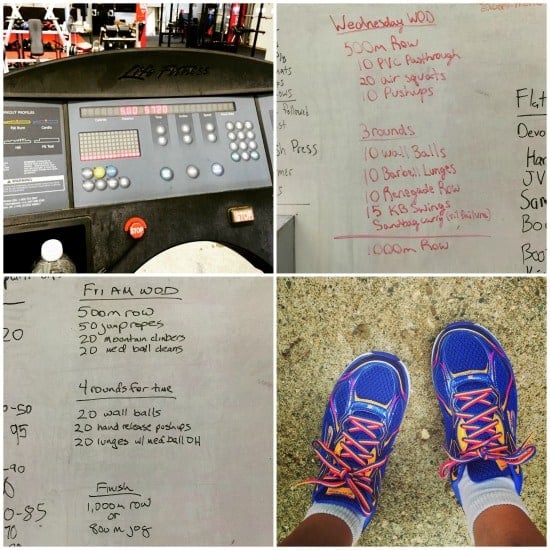 3. This girl cracks me up. I am always finding crazy face photos on my phone. She has definitely developed her own fun personality over the past year or so.

4. Our kitchen is always in a state of mess. Don't believe all the pretty pictures you see on the blog. Most days behind those fun pictures and set ups are counters full of dishes and half eaten treats. I'm in serious need of a wand or dish fairy to help out in this area. Most days I do dishes three or four times…and that's before dinner prep has even started.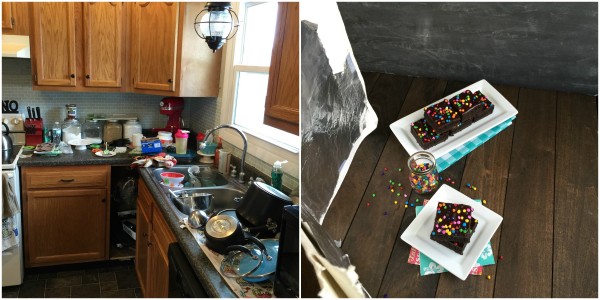 5. Baseball has started here. Our little guy has been playing ball since he was 4, so it has been so fun to see him improve over the years. This year we moved him from the city league to a league through his school. It wasn't the best decision, but the silver lining in the situation is that he is getting a lot of opportunity to pitch this year. He probably wouldn't have gotten that chance on another league. It's a good reminder that there is always something good to be found in most situations…it just takes a positive outlook to find them.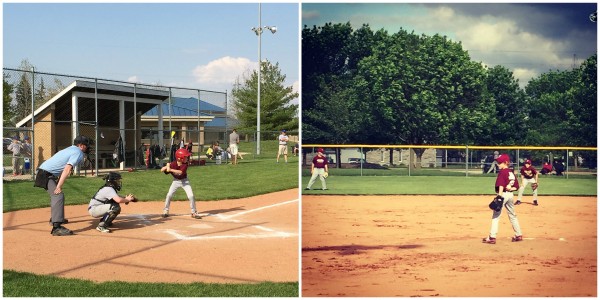 6. Meet me new snack obsession…Vanilla Frosting Pretzel Combos
!! These are the perfect sweet and salty treat. Let's not ask who I shared these with because once I tried them, they just disappeared all of a sudden. I have no idea where they could have gone. Wink, wink!
Apparently I need more cookies in my life because the next few shares are all about cookies I have seen stuffed with goodness!!!
7. I am seriously dying over these Cookie Dough Stuffed Chocolate Cookies from Deliciously Yum. Cookie dough inside an ooey, gooey double chocolate cookie…I'll take the whole batch please.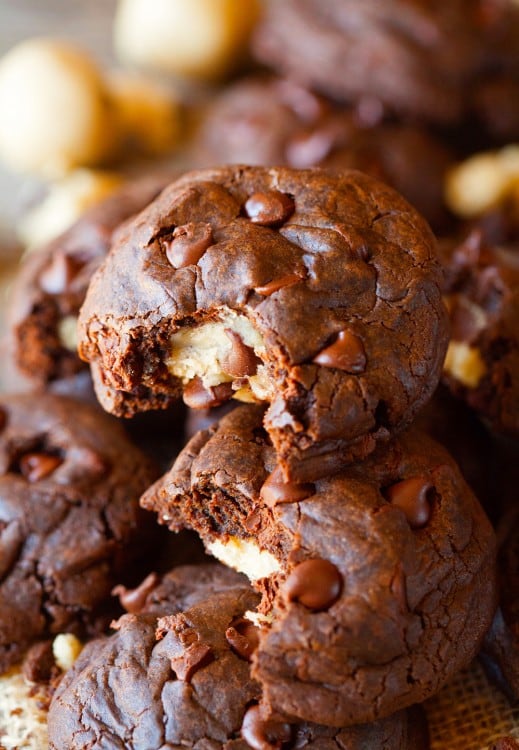 8. Check out all that marshmallow and chocolate that is inside these S'mores Stuffed Cookies from A Cookie Named Desire. I definitely want a few of these to nosh on.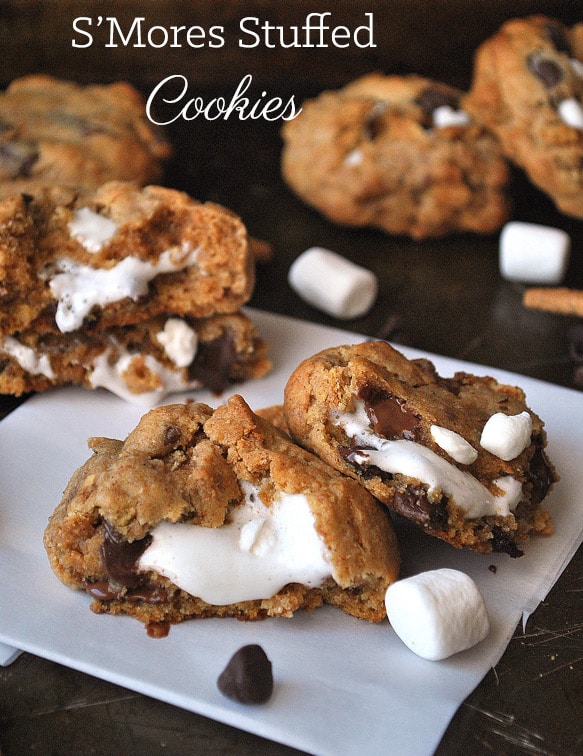 9. I'm all for stuffing cookies full of candy and chocolate. These Peanut Butter White Chocolate Kit Kat Cookies from Confessions of a Cookbook Queen sound amazing! Kit Kat candy bars are definitely underused…I see come of these in my future!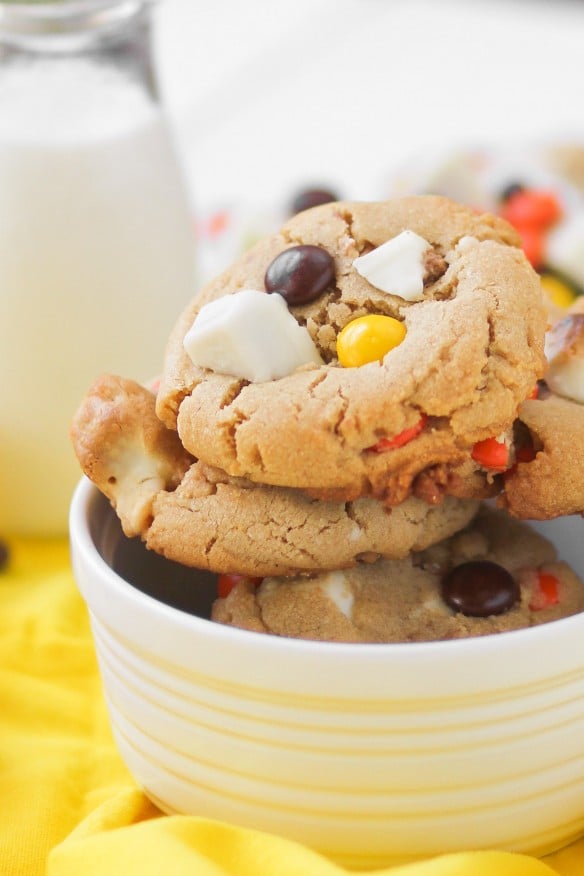 10. The most viewed recipe on the blog right now is this Banana Split Fluff Salad. It is still going absolutely crazy all over Pinterest and Facebook. But then again, it is pretty dang good, so I can see why. Have you had a chance to make it yet? I highly suggest adding it to your picnics and barbecues this summer!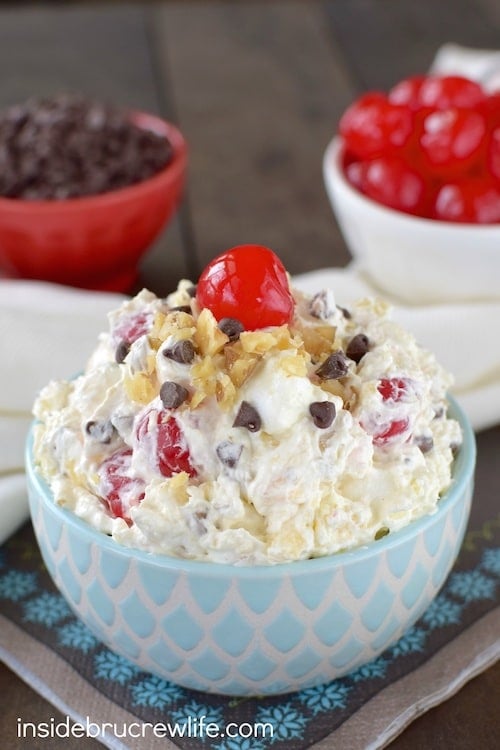 I hope you have a wonderful weekend relaxing with your family. We have soccer tournament games, school projects, meetings, studying for finals, and eating pizza on our agenda. There is never a dull moment here 🙂
Stay up to date on all the BruCrew baking here:
FACEBOOK | PINTEREST | GOOGLE+ | TWITTER | INSTAGRAM | BLOGLOVIN
Sign up to receive an email in your inbox for each new recipe:
EMAIL SUBSCRIPTION
**This post contains affiliate links. We will only share products that we know and love this way. If you purchase items through these links, Inside BruCrew Life receives a small commission. Thank you for supporting BruCrew Life through your purchases!**