I hope everyone had a fun and safe Fourth of July yesterday. My house was super quiet as I worked on cakes and frosting. Of course I got bored after a while and headed out for some shopping while the stores were still open. Then it was back home to get the wedding cake knocked out. All I have to do now is stack all the layers and add the icing decorations. Then comes the stressful part of driving the cake to the reception location...that is always a very tense drive. This is the last big cake order I have scheduled for the summer. I think I'm going to keep it that way.
Now let's get to the top 10 things and instagrams that caught my eye in the last 2 weeks.
1. We took a day away from all work and went to the Michigan Dunes. The weather this year has been crazy cool, but it didn't stop our kids from getting into the freezing Lake Michigan water. It was a fun day of hiking up the sand and playing frisbee. We need more days like this.
2. Have you heard of Kizmos?
They are a kitchen tool company that specializes in affordable cookware in bright happy colors. I adore cute fun kitchen items, especially products that are fun AND functional. You can't help but smile back at the tools when you see them. I absolutely love the fun colors that everything comes in. My youngest has already claimed them as "his" tools for baking. My favorite things so far are the colanders. They have different sizes that are great for rinsing fruits, veggies, or pastas.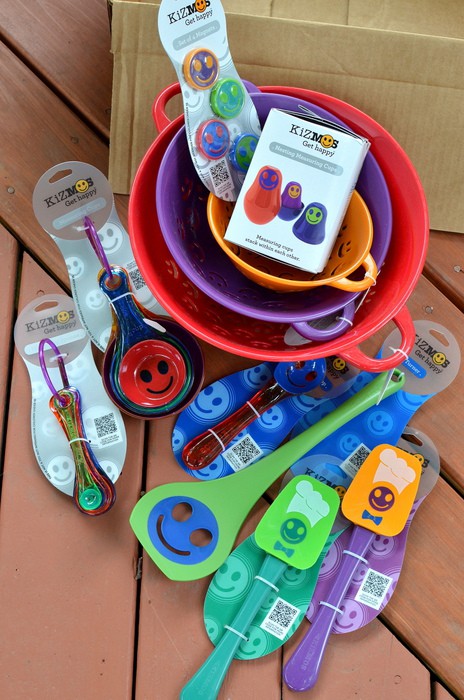 3. There is just something about an ooey gooey s'mores that makes my heart thump wildly. How absolutely amazing do these Strawberry S'mores from Baked by Rachel look? I am dying over them!
4. JoAnn Fabric has the cutest summer stuff right now. I have been there a few times picking up fun things to use. This week I bought these cute ice cream cups and spoons. You know that means ice cream recipes will be coming at you soon right?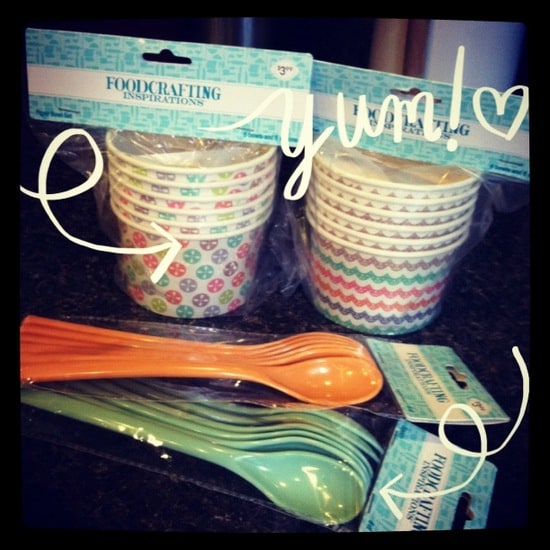 5. I saw these cute glitter clothespins on Pinterest and now all I can think about is making cute mini donuts and putting them in adorable bags with glitterized clothespins. The best part is that I think I have everything on hand to make these...everything but the donuts that is.
6. I finally finished my wall art that has been sitting on the office floor...for oh, I don't know...a year or more. It is such an easy craft/art project to do. I found all my embroidery hoops at Goodwill at different times. Then I spray painted them all white and filled them with a fabric that coordinates with our bathroom. I really should have gotten a pic of the art on the wall. The room still needs curtains, so I will work on that and then show the finished room, ok?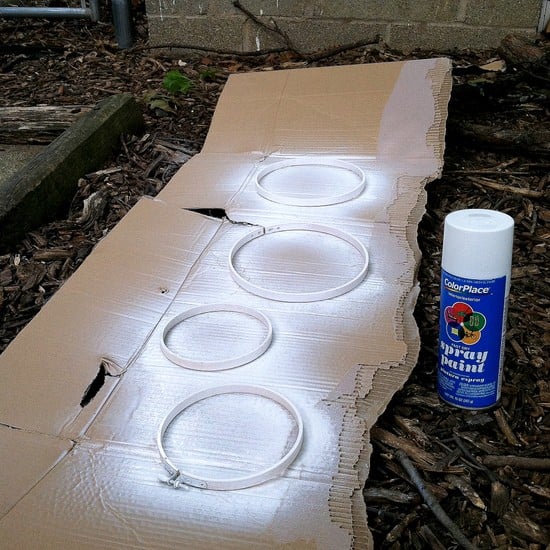 7. These Grilled Cheeseburger Wraps from Life as a Lofthouse are going on our dinner menu. I love easy dinner ideas like this. They are perfect for hot summer days.
8. Avocados are one of my all time favorite veggies. I have been eating them on everything lately. This week it was in quesadillas and burgers. What is your favorite way to eat them?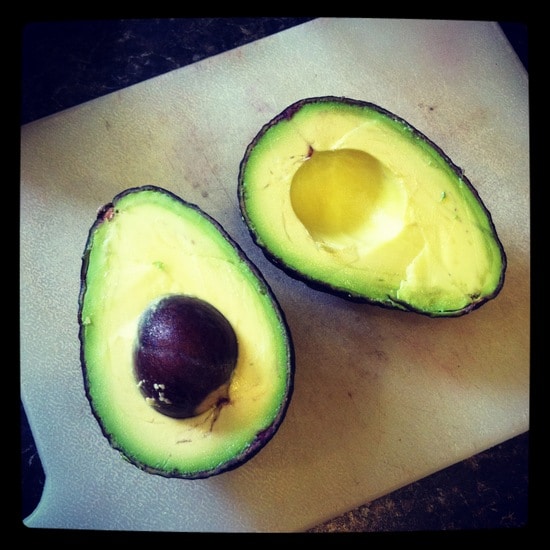 9. I want to seriously take photography lessons from Darla!!! She amazes me every.single.post. Yes, I blog stalk her and drool over all her pictures. I mean come on, check out how gorgeous this Lemon Blueberry Coffee Cake looks!
10. Have you seen this new Jif Whips? I found it at Walmart the other night and bought the peanut butter and chocolate one. Bad idea to open it and sample it with a spoon...I seriously couldn't stop eating it. It is so creamy and fluffy!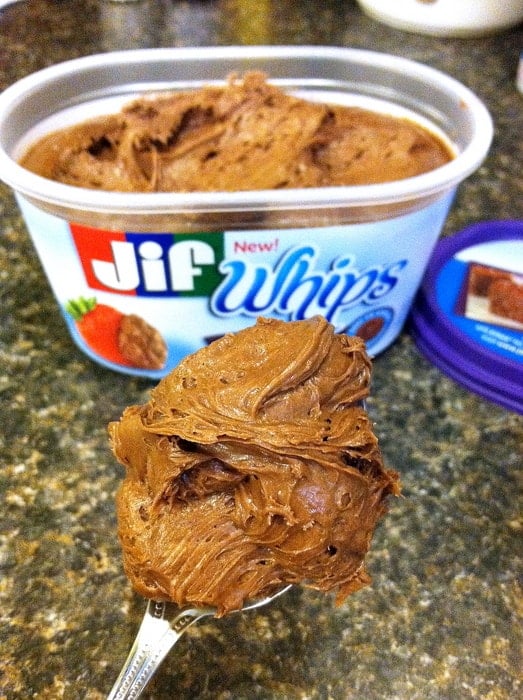 Have a fabulous weekend enjoying the summer weather. Hopefully I won't be holed up in the kitchen too much longer with this wedding cake. Then it is play time with the kiddos. What fun things do you have planned for your weekend?