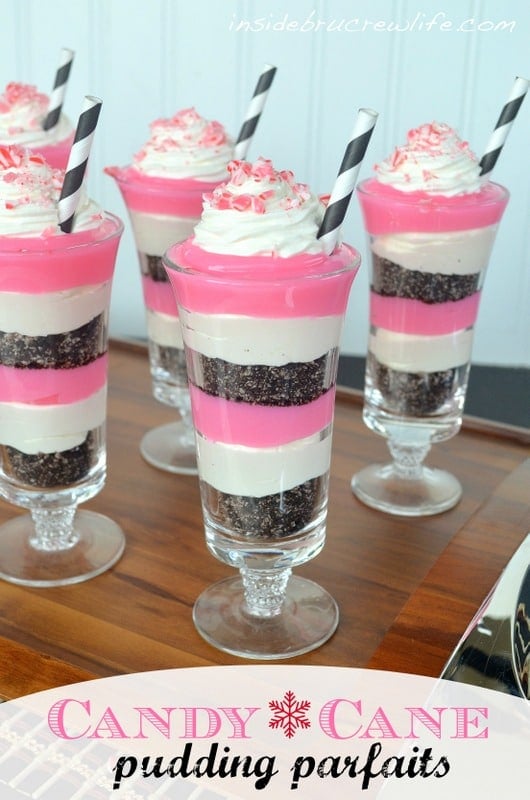 This week I wanted to make a fun and easy dessert for our family to enjoy after dinner. I had a box of candy cane pudding and a carton of Cool Whip frosting that I wanted to use together. Another search of my cupboards and I also found some mini candy canes and some candy cane Oreos hiding in the very back. Don't you hide cookies too? If I keep them in plain sight, my family will eat them before I have a chance to get creative with them.
I even found these cute parfait glasses that I had forgotten about. (You know you have a prop addiction when you can't remember when you bought the said cute glasses.) But when they are only $.50 a piece, it is an ok addiction to have for the time being. Something else I would like to become addicted to are the gorgeous serve ware pieces at Nambe'. I am so excited for today's giveaway because one lucky reader is going to win the gorgeous wood tray that the parfaits are sitting on.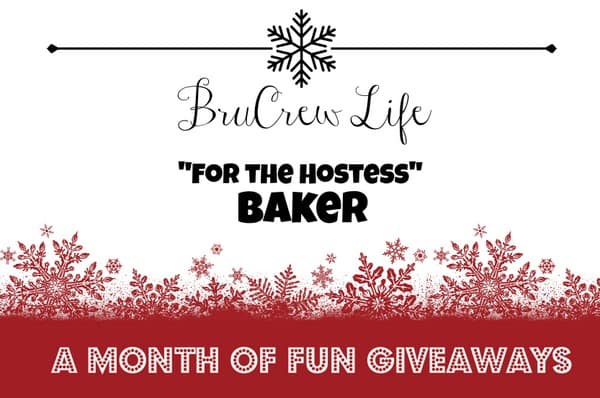 How many of you have heard of Nambe? It is an online store that has the most incredible pieces. They are absolutely gorgeous and made of the best quality. They have a wide variety of designs and pieces to choose from, including serve ware, dinner ware, and home decor. I have my eye on a few more pieces...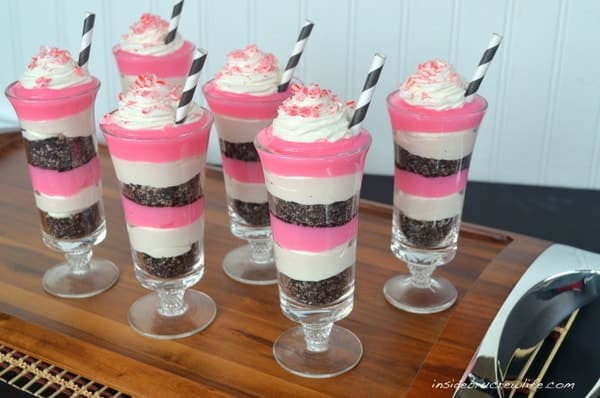 Nambe was so gracious to send me one of their gorgeous wood trays to review. Today you are entering to win a Grande Wood Tray too. This tray is made of acacia wood and has silver metal alloy handles. You will be surprised when you pick this piece up...it is very sturdy and has some weight to it. The wood tray is so pretty, that I have given it a permanent place on our dining room table.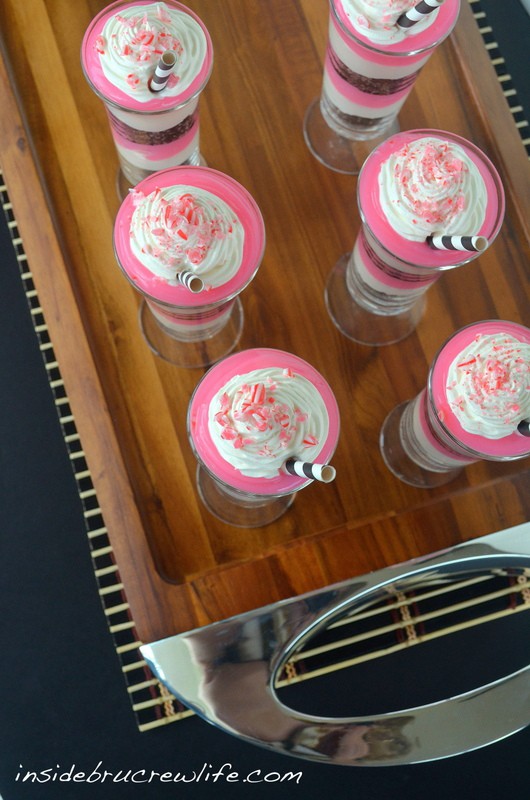 This tray has so many uses. You can obviously serve food or drinks from it, but you could also create a fun centerpiece using the tray as the base. It is a very practical piece and works well with any decor.
Are you excited to win one yet?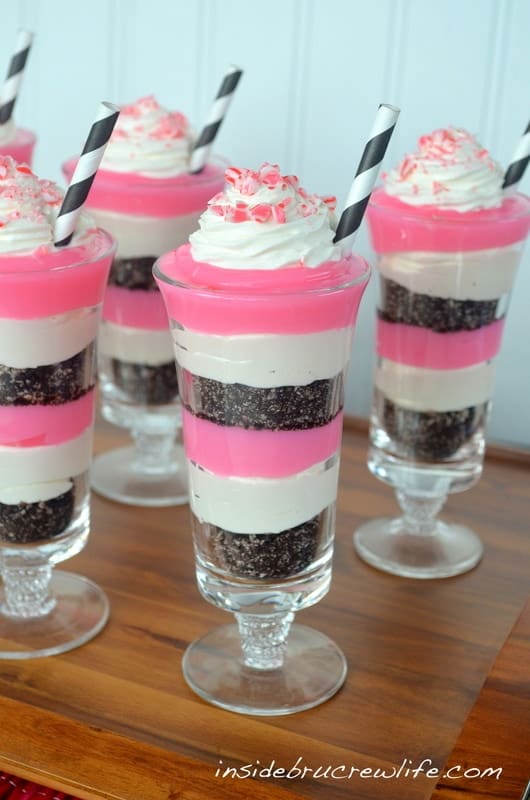 These easy and pretty pudding parfaits were the perfect dessert to serve on the tray. Of course I plan on serving everything I make on it.
It is too pretty not too! And in between food, I have a candle, napkins, and salt & pepper nestled in a bed of greenery. Like I said, it is very versatile.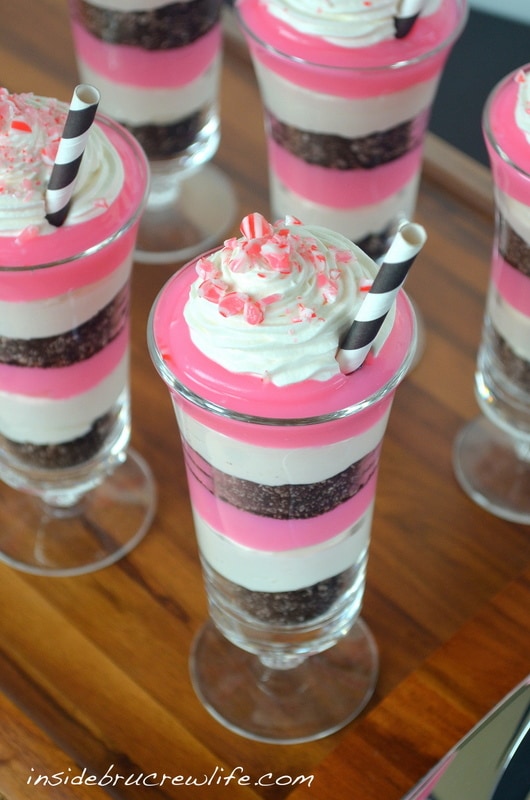 Make sure you head over to Nambe and check out all their wonderful products. You will find something for your home, or you may find something to give as a gift this Christmas season.
***What would you like to serve from this tray if you win?***
Nambe provided BruCrew Life with a Grande Wood Tray to review. All opinions are my own.