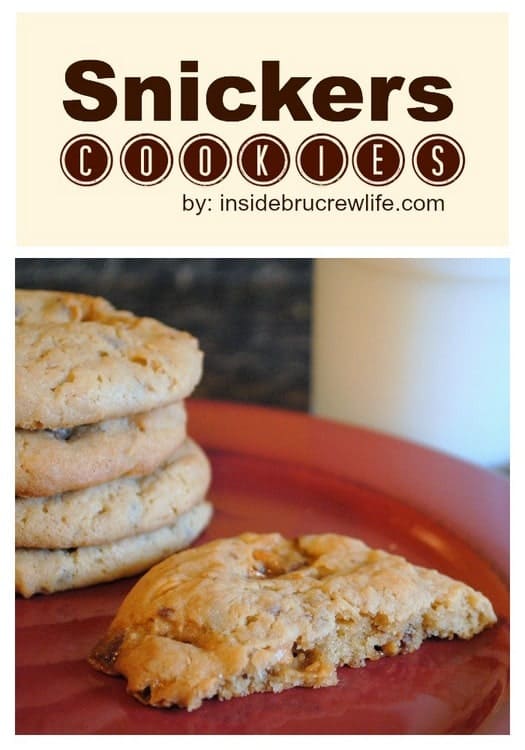 What to do with the candy overload in your house?
Make cookies and have quality time with one of your kids 🙂
We ended up with quite a few Snickers Bars so, I decided we needed cookies.
It also gave me some quality time with my youngest while we made cookies.
Gotta love Snickers Cookies and sweet kid time!!!
The cookies were actually better the next day
after sitting in a sealed ziplock bag overnight.
Here is the recipe for these if you still have halloween candy to dispose of.