Hello, cheesecake lovers of the world! I am so excited to finally be able to share the cover of my cookbook and some fun details about the book with you!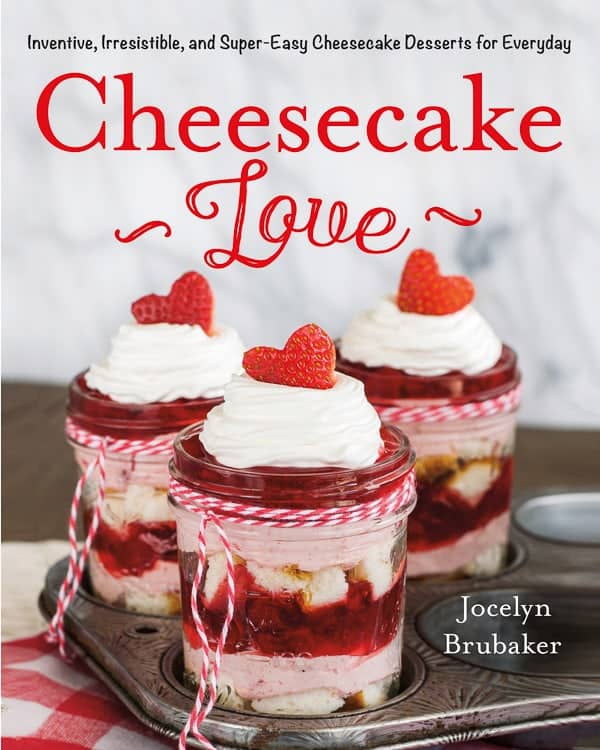 Eeeeeiiiikkkk! The day has finally come when all the hard work and labor of this cheesecake book can finally be shared. I realize that the book isn't even out...yet. But I am excited to share the cover of the book with and some fun sneak peaks from inside. Hopefully those few glimpses will tempt you to buy the book. I am SO excited for everyone to have a copy in their hands!!!
It is available for pre-order now!!! All you have to do is head over here to Amazon and order it, and it will be shipped to your doorstep in September. You will not be charged until it ships, and if the price should lower, you will pay that lower price.
After two years of preparation, baking, writing, photographing, and sometimes crying in a closet because writing a cookbook is hard word, everything has been turned in. I never knew how much work and time went into creating a cookbook until I was deep in the process. Thank goodness I have a loving husband and sweet friends who kept me focused and motivated to finish.
I am so happy with how everything turned out. Well, for the most part that is. There are a few photos that I wasn't super happy with, but I had to let go of a few things when the deadlines came due. For the most part, I am so extremely happy with how everything came together and for a wonderful publishing team who is prepping everything for the book's release on September 26th, 2017! We are only 6 months away from seeing it on shelves!!!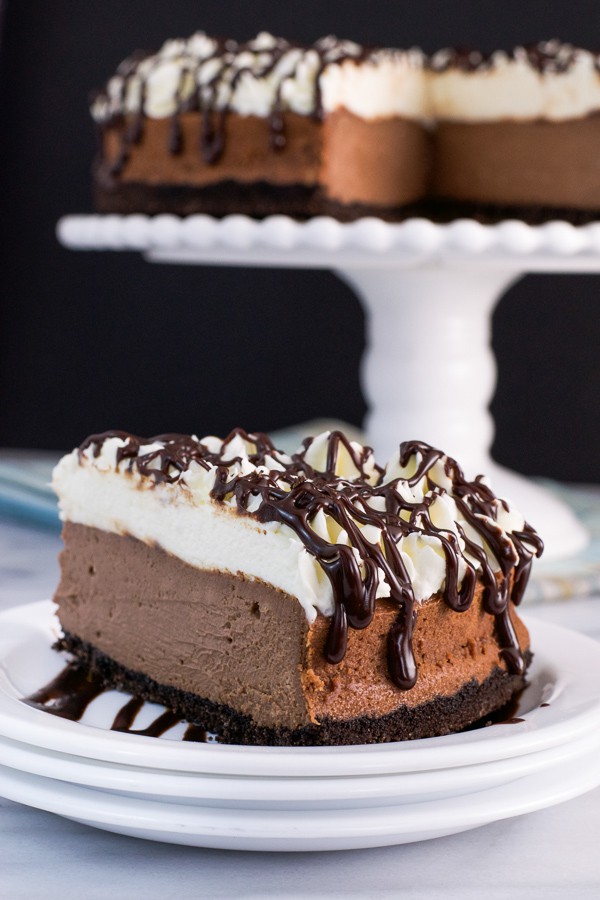 This fun cookbook is full of delicious cheesecake recipes. Over the years I have incorporated cheesecake into so many different desserts and learned that cheesecake doesn't need to be hard. When I was approached about creating a cookbook, cheesecake was the natural thing I wanted to write about. Every dessert became a blank canvas for some cheesecake love!
In this cookbook, you will find something for everyone. There are fruity cheesecakes, chocolate cheesecakes, and even cheesecake for breakfast. Yes, you read that right. We brought your favorite dessert to the breakfast table, so you can start the day off with cheesecake.
Every recipe in the book has been tested and are a true reflection of the recipes you find here on the blog. Each recipe comes with a little story about the recipe or how it was developed, and most of the recipes have full color photos, so you can see what your recipe should look like when you are done!
Now for some sneak peaks about each chapter...
Chapter 1 - Full-Sized Cheesecakes: Triple Chocolate Cheesecake (above)
Chapter 2 - Mini Cheesecakes: Nutella Mousse Cheesecakes (below)
Chapter 3 - Cheesecake Bars and Bites: Turtle Cheesecake Cookie Bars
Chapter 4 - No Bake Cheesecakes: No Bake Strawberry Cheesecake Parfaits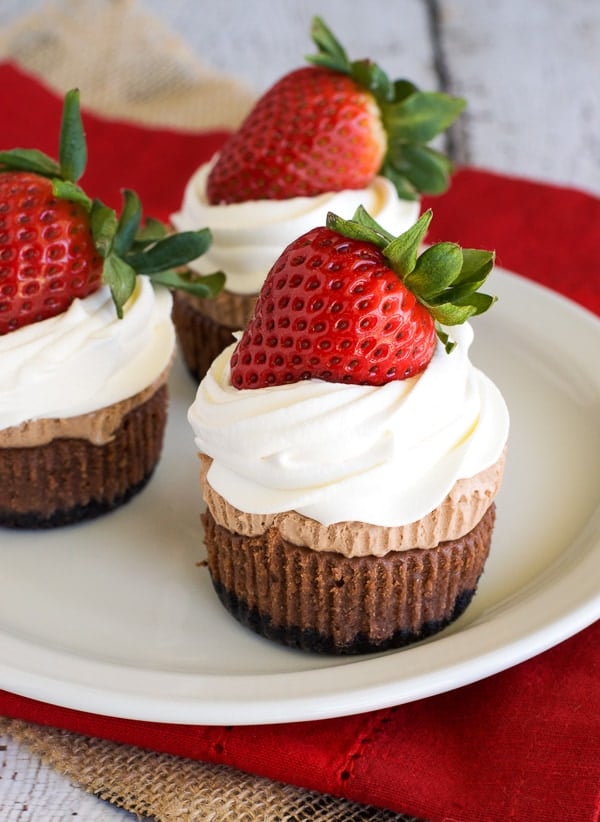 Chapter 5 - Cheesecake Brownies: White Chocolate Raspberry Cheesecake Brownies
Chapter 6 - Cheesecake Pies: Apple Crumble Cheesecake Pie (below)
Chapter 7 - Breakfast Cheesecake: Cherry Lime Cheesecake Braid
Chapter 8 - Out of the Box Cheesecakes: Cookies and Cream Cheesecake Cake Roll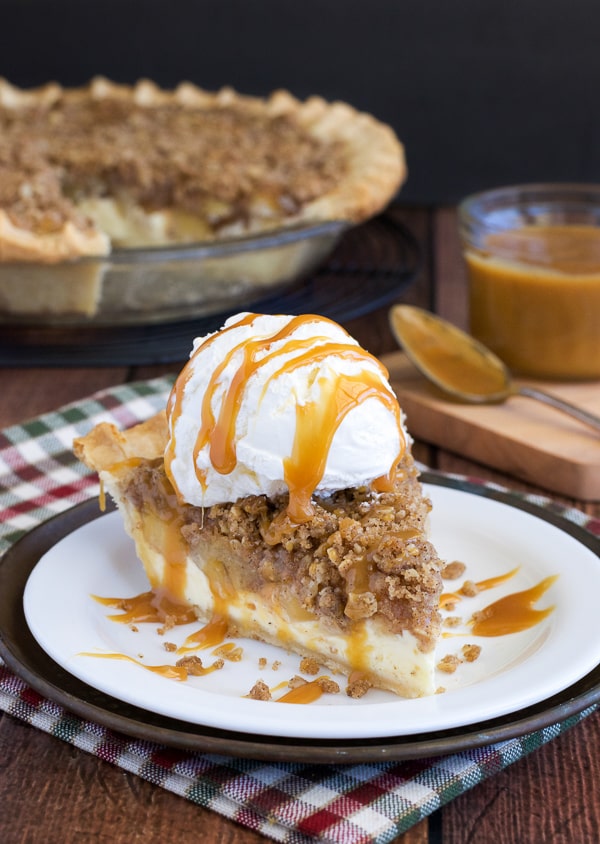 It is my desire that these easy and fun recipes in Cheesecake Love will inspire you to get in your kitchen and to experiment with fun flavor combos and to add cheesecake to all the things.
This book is seriously a dream come true! All the work from the past few years has been worth it. I am so excited to share the cookbook information with you. Hopefully the sneak peaks have you convinced you need Cheesecake Love in your hands. If you want to be one of the first ones to flip through the pages of the book, then pre-order it here! And please let me know what you think about the cover. I really can't wait for you to see every page in full.
Stay tuned for more information on pre-orders, sneak peaks, and all the details you need to know before the cookbook's release in September. It's going to be so fun!!!
*This post does contain affiliate links. Thank you for letting us share products we love this way.