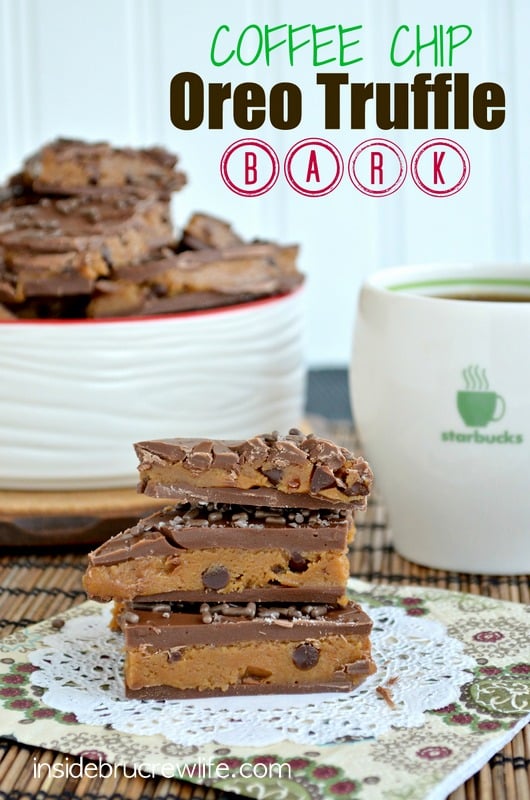 Does anyone else remember the coffee Oreos? It has been years since they made them, but almost every single time my husband and I see Oreos in the grocery store, we talk about how good those coffee ones were.
Let me tell you...we are talking "eat the entire package" good! (They even inspired this yummy mocha Oreo cheesecake a few years ago.)
There aren't too many things that I would actually eat an entire package of in one sitting (well Reeses, duh), but these particular Oreos were worthy of eating all of them at once.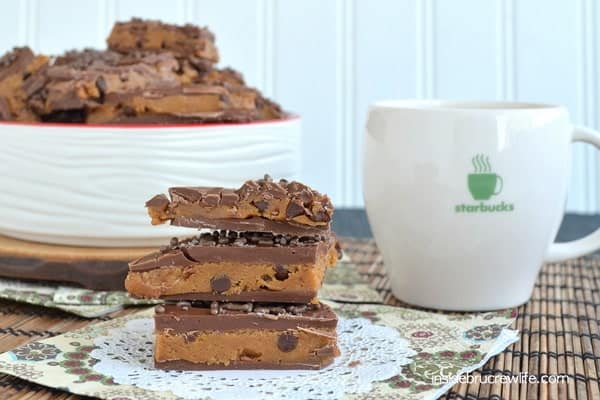 Is anyone else shocked at how fast this past year has gone? It always seemed to go so slow when I was still in school. But now that I am an adult the years are really flying by. Do you have big plans to ring in the New Year? We are headed to visit family and to celebrate with them. Now because I have become quite the night owl over the past year, midnight is actually early for me. Staying up to see the ball drop in Times Square won't be a problem here, but I know that there are others that might need some help making it past 10 pm.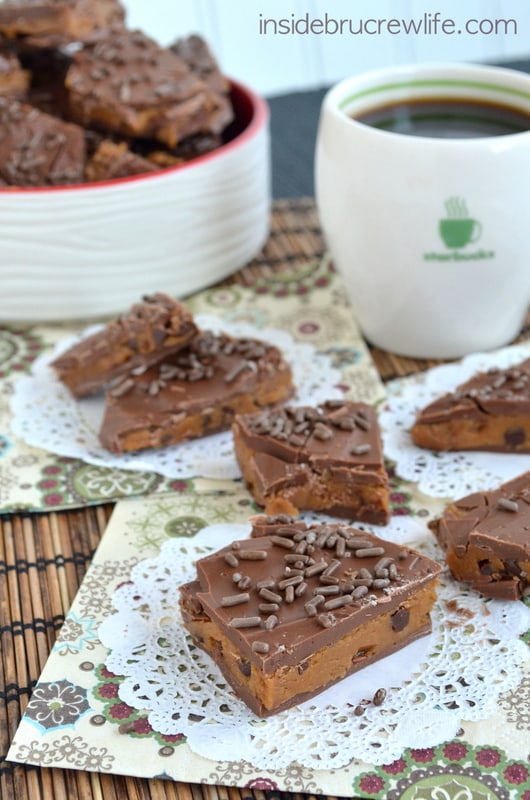 I have just the sweet snack for anyone needing a caffeine/sugar rush at about 10 o'clock on December 31st.
Because they don't make the coffee Oreos anymore, I decided to come up with my own coffee version. And now that I have developed a love for easy breezy truffles in the form of bark, this snack came together in no time at all.
You really can make this truffle bark in about 15 minutes flat. Using the melting chocolate speeds up the set time, although you could substitute chocolate chips for the layers, if that is what you have on hand. It will just melt a little bit more when you are holding it. Not that melted chocolate on your fingers is a bad thing right?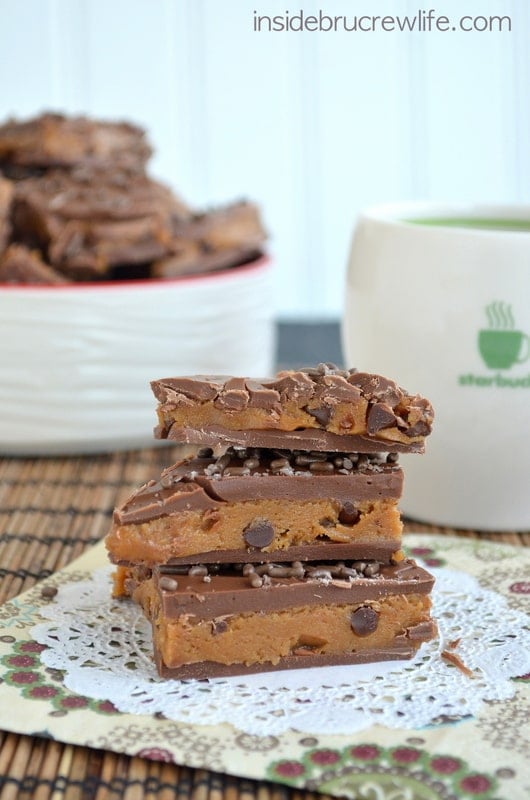 One bite of these candies and you will be in coffee truffle heaven. Another batch of this good stuff is definitely happening tomorrow night for my family to devour. Bring on the New Year!!!