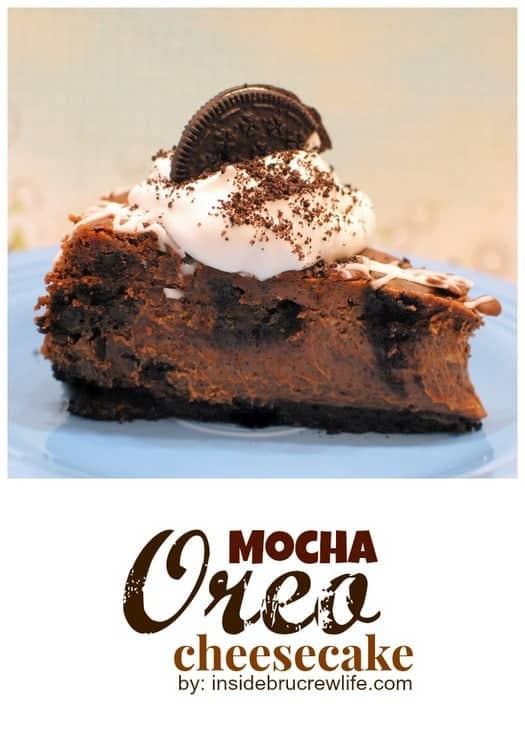 So last Friday was National Cheesecake Day...
seriously who comes up with all these "different" national days?
But, since it was a "holiday" of sorts,
we celebrated with this delicious ooey gooey cheesecake 🙂
(I will take any chance I can get to make cheesecake)
Does anyone else remember the Oreo cookies that were filled
with coffee cream?
They were amazing, and of course they stopped making them.
So I wanted to kind of replicate that in a cheesecake.
I give you
the
Mocha Oreo Cheesecake
!!!!
Oh how tasty and pretty this was...
almost too pretty to cut.
Mind you I did say almost...
once we cut into it
there was no stopping.
Yup, it is time to hit the gym again...
all these yummy treats are taking a toll 🙂
But they are so worth it.