This Cranberry Poppyseed Apple Salad is loaded with fruit and nuts. The bright colors and textures make it a delicious addition to your picnics or Easter dinner table.
*This post was sponsored by Crunch Pak apples. I am partnering with them as a blog ambassador creating delicious apple recipes.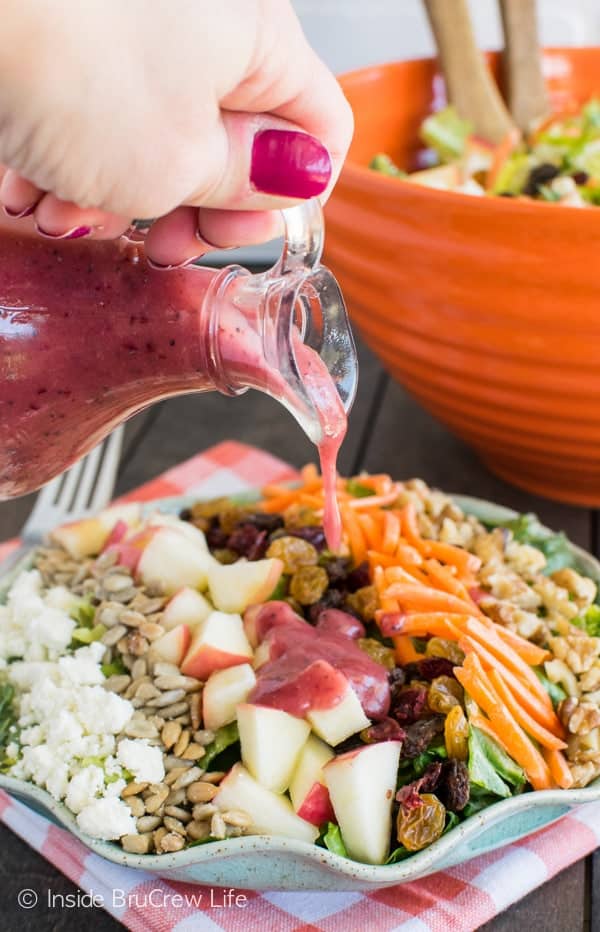 Have you ever noticed how hanging pictures on the walls makes the room look entirely different? We have been in our new house for 2 months now, so last week I decided it was time to decide on some decor for the bare walls.
Well that...and we had invited people over for dinner. That will get you motivated to finish decorating. We added a few pieces to the walls, and instantly it made the rooms feel warmer and cozier. Nothing else changed in the room, but it still felt so different. It was definitely a good different.
Of course that has me wanting to go out and buy more pictures for the rest of the walls now...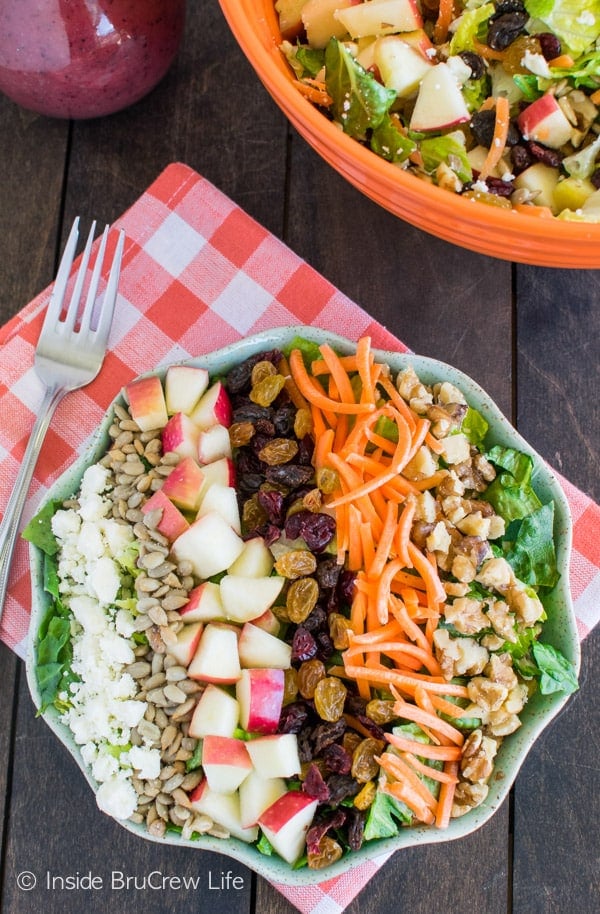 Salad is one of the things that I love to eat...most of the time. Although, if we do not change up our ingredients from time to time, it can get boring eating healthy. Yes, I just said that!
Last summer I couldn't get enough of this strawberry orange spinach salad. It turns out that if I add juicy fruit and crunch nuts to my salads, I actually want to eat salad all the time. Go figure.
My husband and I went out to eat last week at a salad bar here in town. They had a pre-made salad with cranberries and apples in it, so I loaded up my plate. Then as I walked past the salad bar, I added a few extra ingredients to my plate of salad.
The bright carrots and extra nuts and raisins made the salad so much better. Within a few days, I was at the grocery store buying ingredients to create this fun salad combo in our own kitchen.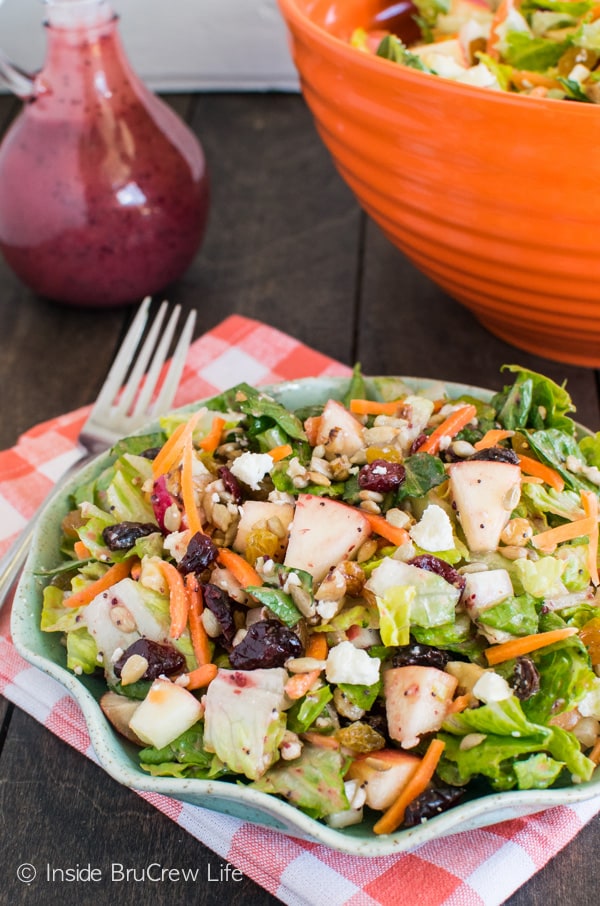 This salad is actually so easy to put together. I bought the carrots already shredded and Crunch Pak apples that were already sliced. As a blog ambassador, I am always looking for fun ways to add apples to our meals. A few extra chops made them bite-sized for the salad.
The salad dressing ingredients get tossed into a blender for about a minute. I never realized how easy making your own dressing was. I'm excited to try a bunch of new flavors now!
Toss all the ingredients except the dressing in a large bowl. Cover it and refrigerate until time to serve. This cranberry poppyseed apple salad is a great meal to make up ahead of time for busy nights, picnics, or dinner parties. Stir in some dressing right before serving it.
Now I'm totally craving another plate of this salad...and it's still breakfast time.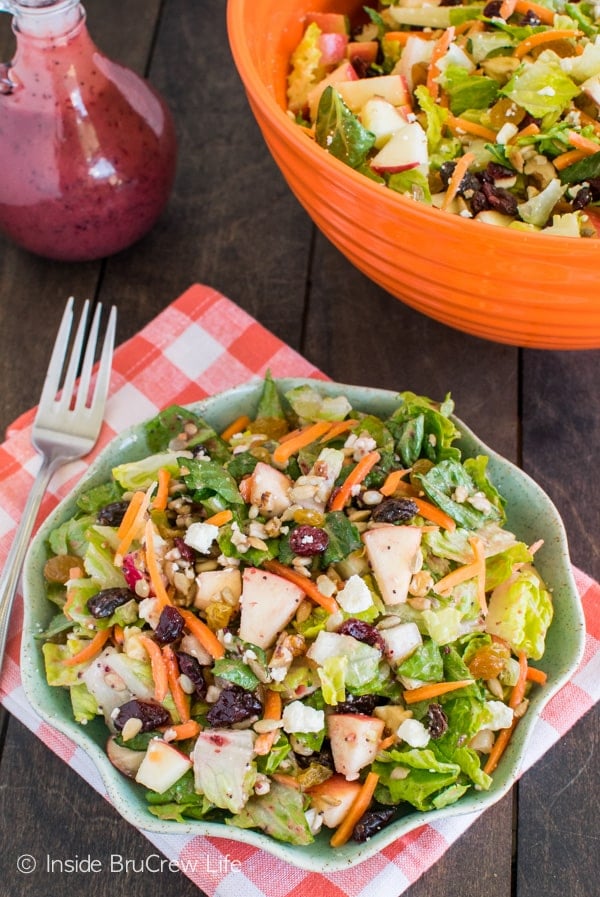 *I was compensated for my time as a brand ambassador for Crunch Pak apples. All opinions expressed in this post are 100% my own.