What are soybeans and should you be eating them? Soy comes from soybeans and can be eaten in a variety of ways. It is a great source of protein and studies have shown that is has many heath benefits.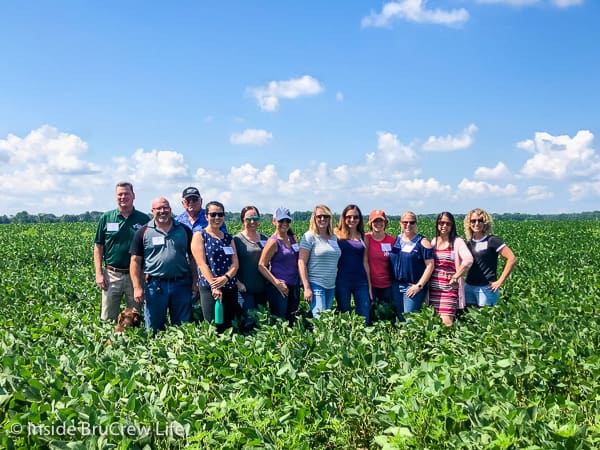 Best Food Facts Soybean Tour
A few weeks ago I had the opportunity to travel to Ocean City, Maryland with Best Food Facts to learn about more about soybeans.
Best Food Facts is a non-profit organization that works to educate consumers on different foods in an unbiased way. They are committed to providing accurate information while addressing important issues related to food and agriculture. Their goal is to provide balanced data, so that you can make informed choices for your family when making and eating food.
Since soy foods are growing in popularity, I couldn't wait to learn more about soybeans and how I can incorporate them into the foods I'm eating.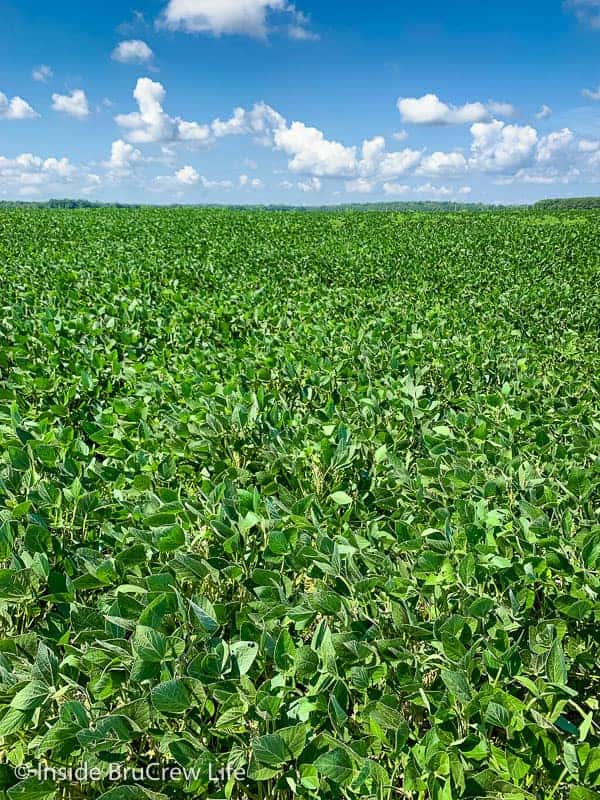 Lazy Day Farms and Layton's Chance Winery
Our first stop on our tour was Lazy Day Farms owned by William and Jennifer Layton. We learned that he grew up on this farm, but after college moved away for a time. Once he and his wife started having children, the thought of raising them on the farm the way he was raised brought him back.
The whole family is involved on the soybean farm, and they have also added a small winery to their property.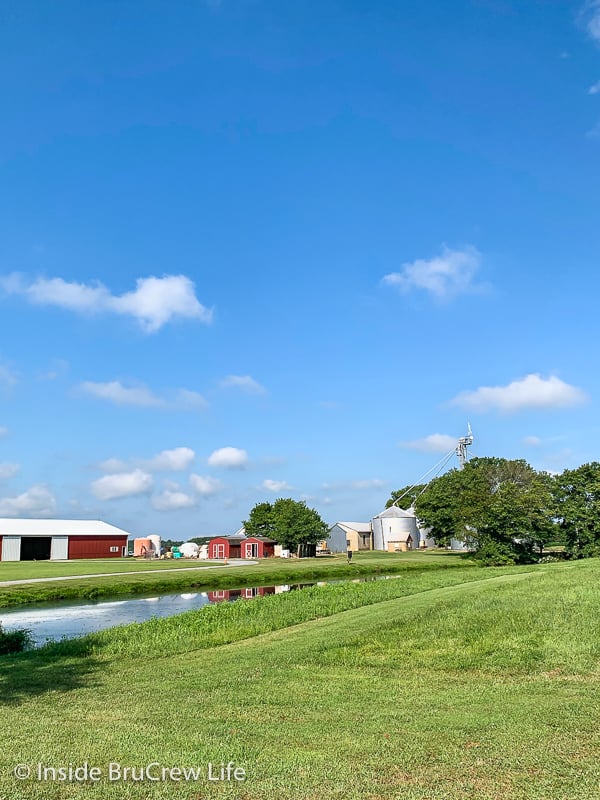 Throughout our tour of the farm, we learned how the Layton's use a crop rotation of soybeans, corn, and wheat in their fields to keep the soil healthy and balanced.
A cover crop of radishes and peas are used during the winter months to break up the soil, add nutrients back in, and also protect the ground from erosion.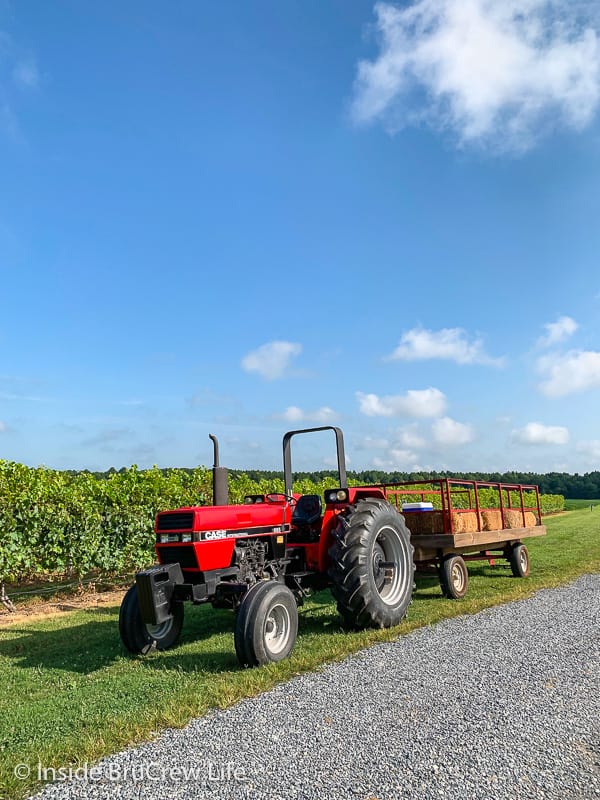 Soybean Farming
When it comes time to plant the next soybean harvest, they plant right on top of that cover crop using a no-till method. This allows them to use smaller, less expensive equipment which protects the soil from being packed down, and also keeps the insects and earthworms undisturbed.
Leaving that cover crop also helps control the growth of weeds in their soybeans which allows them to use less pesticides as the plants grow. All of this allows their farm to continue to be sustainable for the next generation. They work hard to take care of the ground and to grow the best plants for consumers to enjoy.
Did you know that soybeans create their own fertilizer? They have the ability to use the nitrogen in the air. The microorganisms that live in the root system convert the atmospheric nitrogen into a form that the plant can use. As the plant decays, that nitrogen is also released into the soil.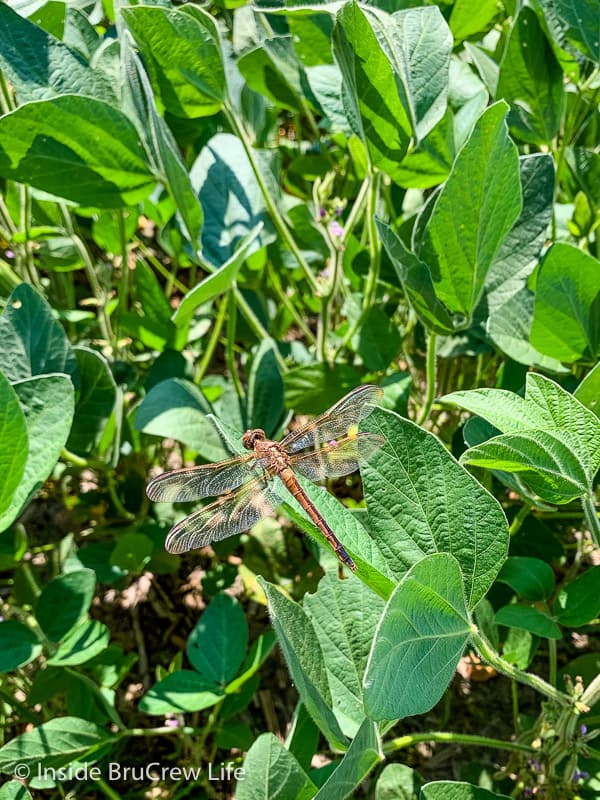 We learned that soybean farmers keep very detailed records of what is planted and sprayed on each field. They also keep track of the date, time, temperature, and wind on the day seeds or pesticides are introduced to a field.
This allows them to monitor what is working and to make changes when necessary. They also have to follow these strict guidelines to make sure that what they are planting and what they are using is safe for the public.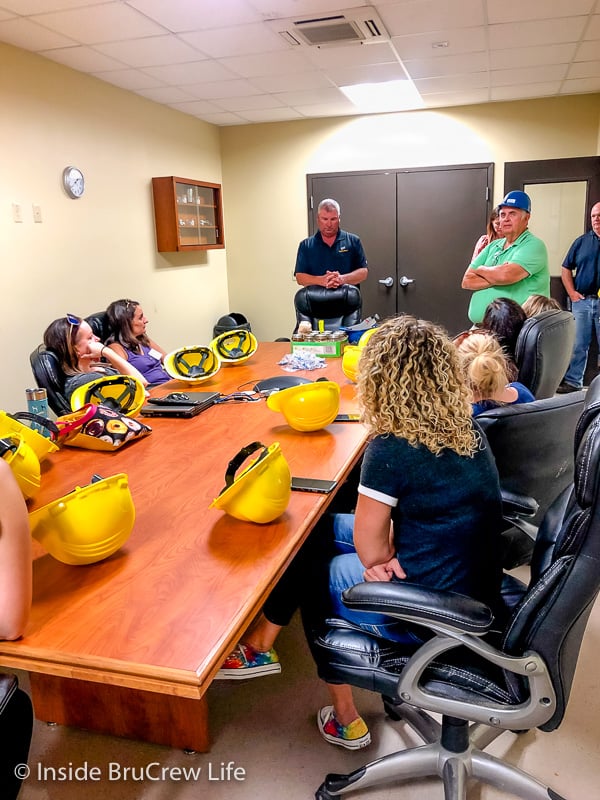 Soybean Processing
Our next stop was at the Perdue soybean processing plant where we learned how soybeans are refined. Every part of the bean is used in some way. Most of the bean is sent out as protein meal to be used in food items or animal feed. The other part of the bean is the oil that we use in cooking.
Did you know that most of the vegetable oils on your grocery store shelves are made with soybeans? The first thing I did when I got home and went grocery shopping was to check the back of the labels, and sure enough there it was.
Something I learned at the plant was that if you have a soy allergy, you do not need to avoid soy oils. Soy oils are safe to consume because of the highly refined process of removing the plant proteins. (make sure to consult your doctor)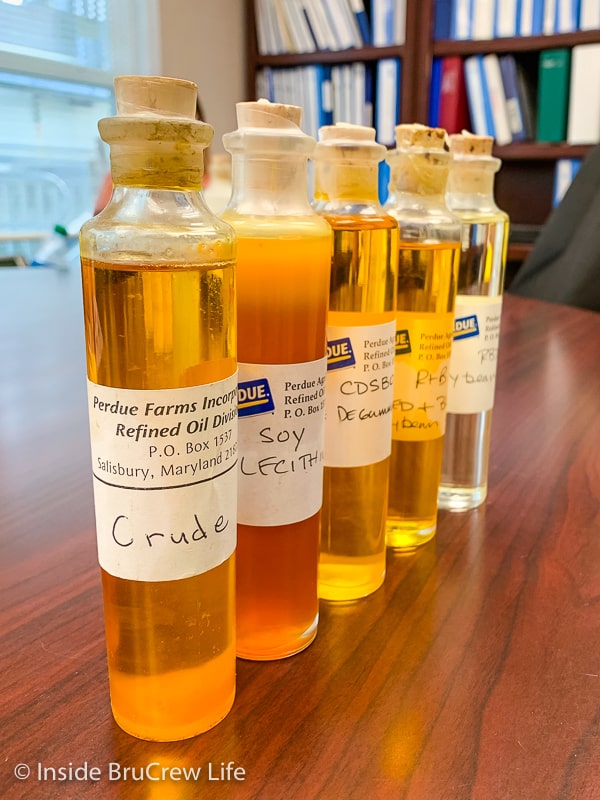 Is Soy Good or Bad for You?
Next up we learned all about the nutrition of a soybean. Soy foods are so good for you because they are rich in many nutrients such as protein, B vitamins, fiber, and calcium. Soybeans are also cholesterol-free and low in saturated fats making them a great source to add to your diet.
Soy protein is a complete protein. This means it contains all the essential amino acids that your body cannot make on its own. They also contain the healthy fats that we need. This makes soy a nutritional powerhouse for anyone who is vegan or vegetarian.
There are so many different ways to include soy in the foods that you are eating. Soy milk is delicious when used in soups and smoothies. You can enjoy soynuts for a great protein packed snack. Edamame can be added to into different types of salads. And tofu can be added to smoothies, stir fries, or dips.
We were able to enjoy a delicious full course meal where the chef incorporated soy in every dish that she served us.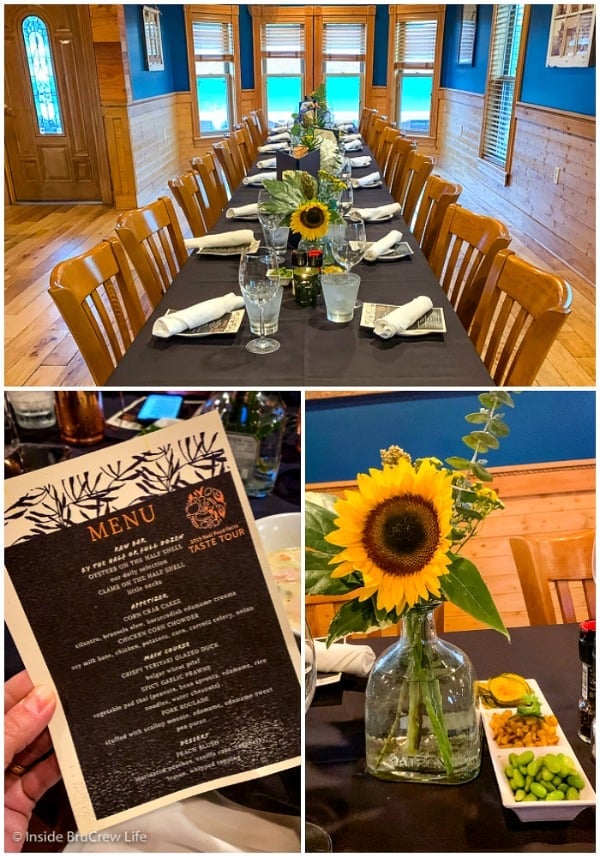 Does Soy Cause Cancer?
Now I know there has been a lot of controversy and concerns in the past regarding soy and the possibilities that it is linked to cancer. Those concerns and opinions are changing as more and more studies are being done.
The active ingredients in soy are isoflavones which are a plant-based type of estrogen. Studies have found that this type of estrogen does NOT affect humans in the same way as human estrogen does. These phytoestrogens are similar to human estrogen, but it functions much more weakly.
So you do not need to worry about the estrogen amounts in soy causing cancer or making your chest grow. Studies have shown that you would have to eat an impossible amount of soy in order for this to make a negative impact on you.
There are also many studies that have found that eating soy can actually lower the risk of various types of cancer and help in weight loss.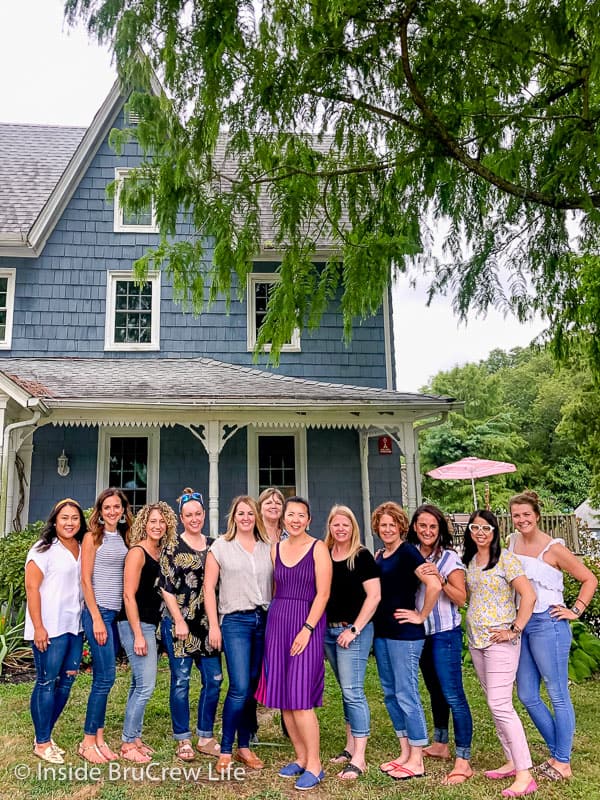 Before my trip to Maryland, I did not know very much about soy and the many health benefits that it provides. I am excited to incorporate more soy foods into our family meals and snacks. Stay tuned to see how I include soy in a delicious recipe.
More information on Soy: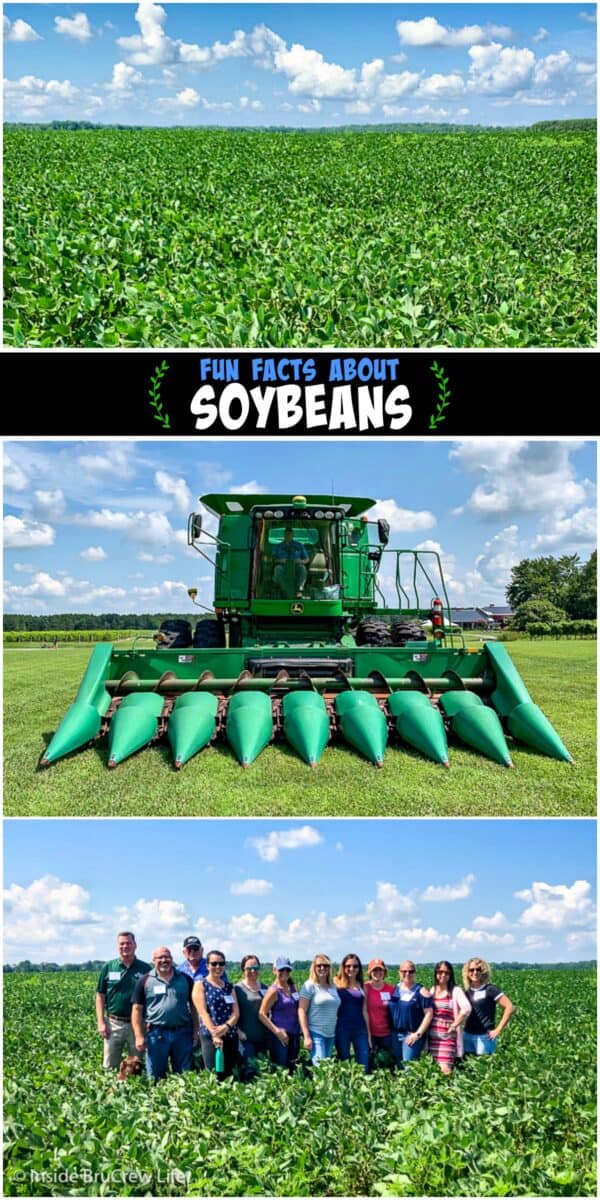 *This post has been sponsored by Best Food Facts. I was compensated for my time to travel and write this post, and all opinions are 100% my own.