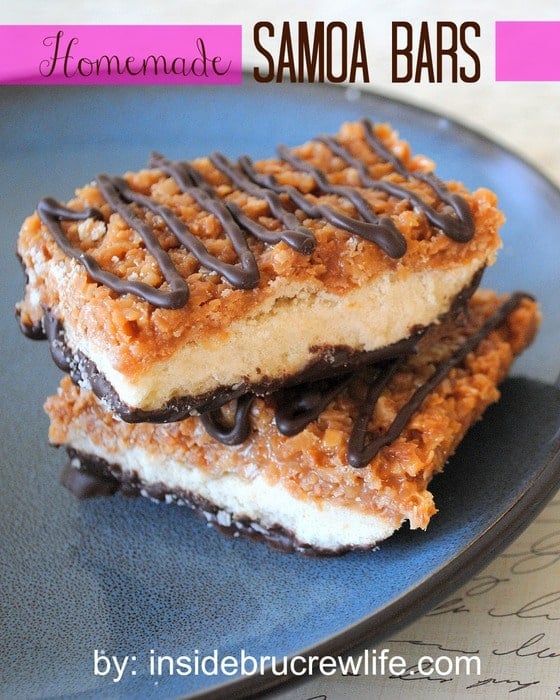 Is there anyone else who thinks the tiny boxes of girl scout cookies are a rip off???
Now don't get me wrong, I supported one of our local troops and bought a few boxes.
There are not enough cookies for the price. This is just my own ranting soap box here. Please don't take this personally if you have a girl in scouts!
I would just rather bake my own homemade girl scout recipes.
I tried these homemade Samoa Bars last night...mmmm...I think these are even better than the real deal.(I could eat the whole pan, but I won't because summer is right around the corner)
Pair it with a cup of coffee and you have a real treat. Maybe even a great breakfast...but I wouldn't know about that! Wink, wink!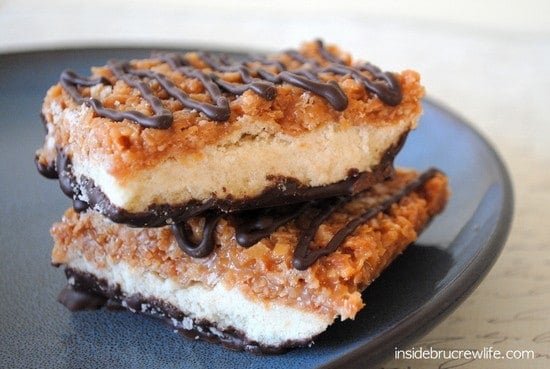 Yes!!! They are as yummy as they look.
Ready, Set, GO BAKE!!!!
Homemade Samoas recipe: