June is National Dairy Month, and I am dairy excited to be partnering with the American Dairy Association this year to bring you delicious treats to help you get your recommended servings.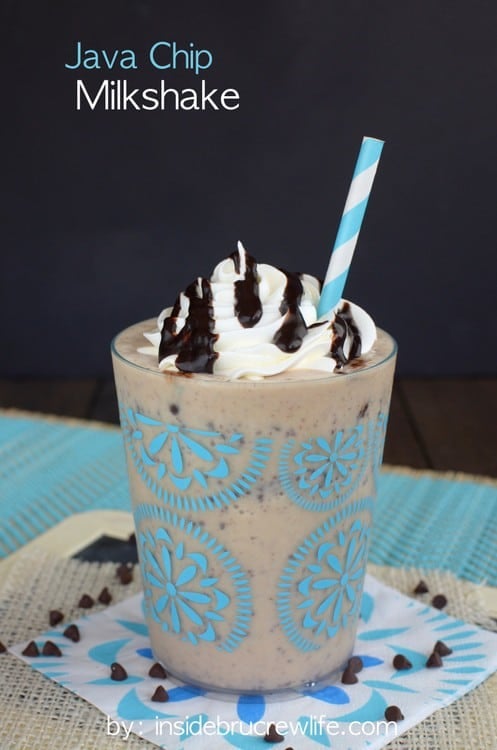 All things summer are happening around our house. That is just udder-ly ridiculous that it is already June. Wasn't it just snowing the other day? We even did our big family vacation last week after the last day of school was over. Our summer calendar was already full, so that week was the only one that worked well for us to get away.
Now we are home and adjusting to our summer schedule. Those are two dreaded words that all school kids do not like to hear during the summer. My husband and I want to be dairy sure that our kids are not spending all their time watching TV, and that they are eating healthy while they are home this summer. There will be plenty of fun things that they can do for the next 2 ½ months that do not involve screens. Today they are already pulling out the sprinkler for some extra ordin-dairy fun on the trampoline.
My job this summer is to make sure that they are making good choices when it comes to eating. I want to make sure they are grazing on fruits, veggies, yogurt, and milk this summer instead of the cookies and cake that is always in our kitchen thanks to the crazy baking I like to do all the time. Did you know that most people do not eat the recommended servings of dairy each day? Dietary experts recommend 3 servings of low fat or fat free dairy each day. Most people need to add another serving of dairy per day to reach that quota.
Cud you believe that?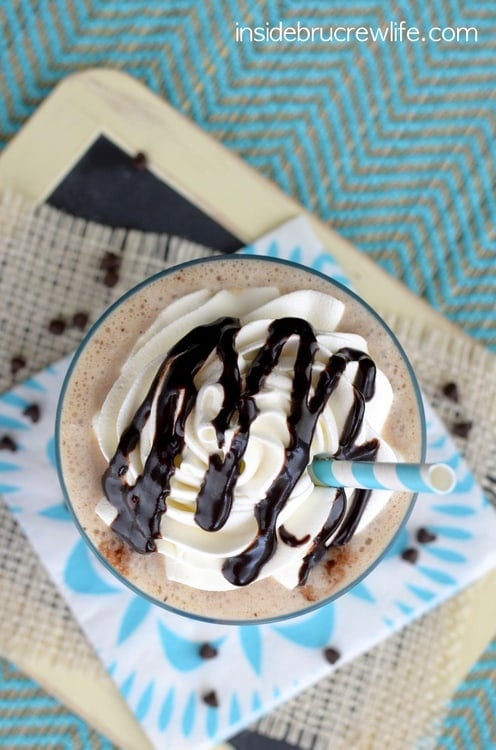 Milkshakes are one of our favorite summertime treats to make. They are so easy to customize and change up each and every time. Our kids are always in the moo-d for a cold treat on a hot day. Scratch that...they like these on any day of the year. It keeps me moo-tivated to make these icy treats a little bit healthier for them.
I used frozen yogurt mixed with coffee and chocolate milk to create a fun version of our favorite coffee house frappe. That's a double whammy of protein and dairy in each serving. My kids had no idea they were drinking a healthy shake. This is one healthy treat that I will definitely be milking for all it's worth.
Ok, ok, I am dairy sorry for all the milk puns you endured in this post. I'm sure you have herd all those before. Seriously, I'm moo-ving on 🙂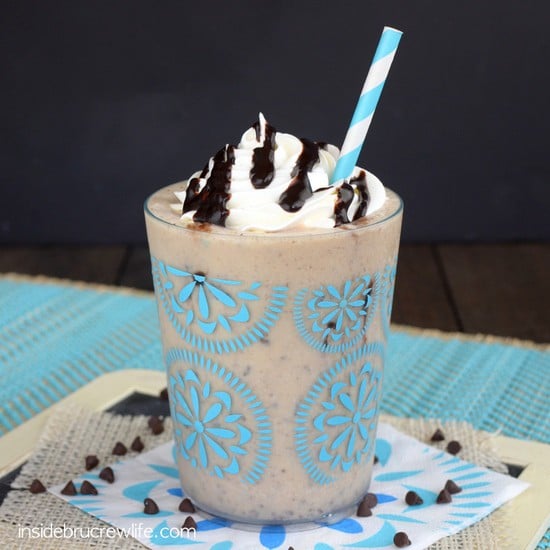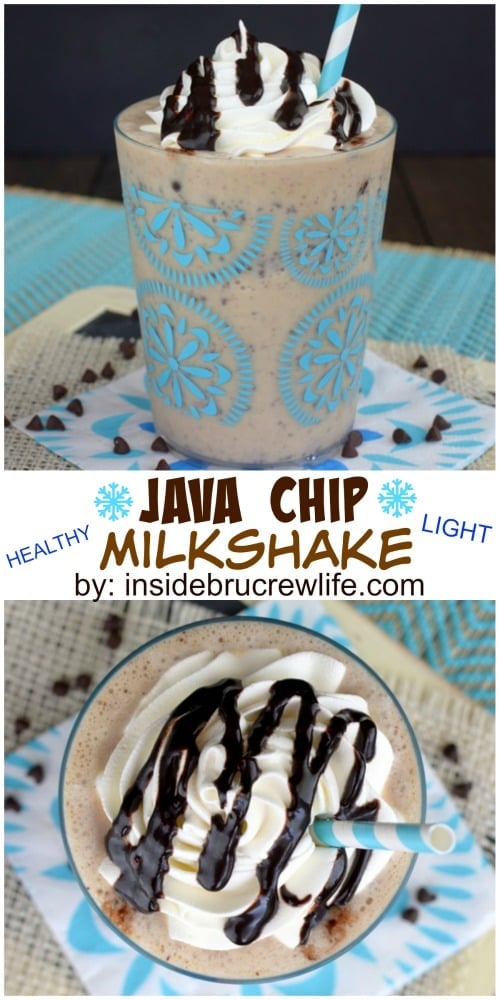 I am joining forces with these bloggers to bring you delicious dairy recipes. Make sure you visit all of them and enjoy the delicious ways you can add moo-re dairy to your diet. (you knew I wasn't done with the puns, right?)
Greek Yogurt Pops, by Dessert for Two
S'Mores Ice Cream Sandwich, by Lemons for Lulu
Chocolate Peanut Butter Fruit Dip, by The Lemon Bowl
Chorizo Croque Monsieur, by Climbing Grier Mountain
Avocado Bean Dip, by Shugary Sweets
Creamy Pea Salad, by The Law Student's Wife
*The American Dairy Association compensated me to create a recipe and blog post. All opinions expressed in this post are 100% my own.