This week starts a month-long cupcake challenge
over at
Hoosier Homemade
.
I love reading her blog and seeing the amazing
treats that she bakes. I just HAD to participate in this fun challenge.
The month's theme is summertime, and
this week, the challenge was to create a flavor
that says summer to you. I had so many different ideas for cupcakes
running through my brain.
Blackberry, peach, lime, coconut, watermelon, cobbler, blueberry...
It was hard to choose just one!
But in the end, the one flavor that I love to have in the summer
is a
White Chocolate Mocha Frappuccino
from
Starbucks
.
(Actually, I go back and forth between the caramel frappe, too.)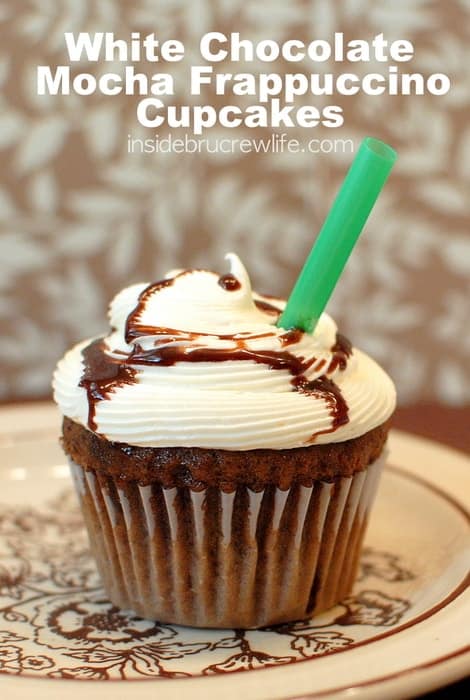 I figured, why couldn't I capture that in cupcake form???
And in order to really get the essence of the drink...
I just had to have one.
It was for research purposes...honest...
And I needed a green straw:-)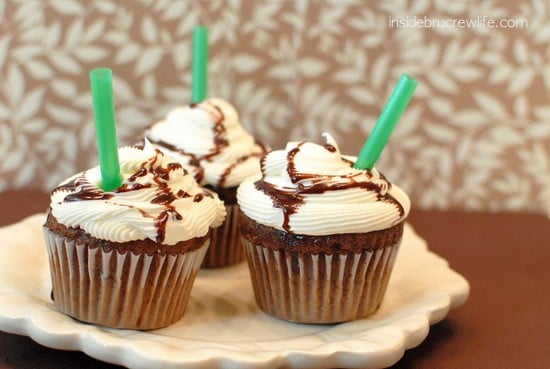 After thoroughly finishing my research,
(Yes, it was tasty on a very hot summer day.)
I went and bought the necessary items to make these
Mocha Cupcakes.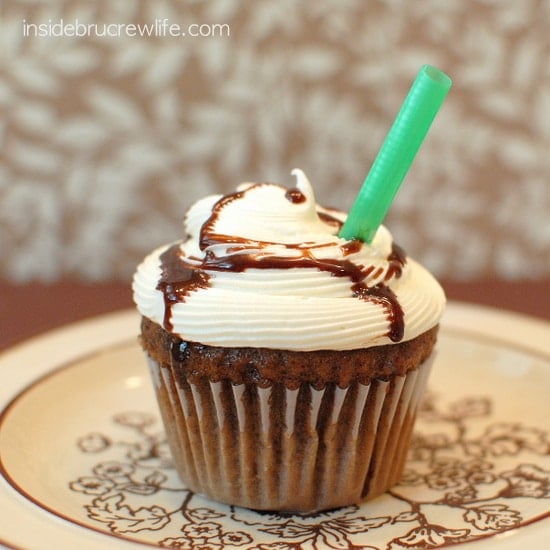 These smelled so good baking!
Now to start thinking about next week's themed cupcake????