These little Peppermint Marshmallow Brownie Bites are a fun and delicious treat to add to your holiday cookie trays.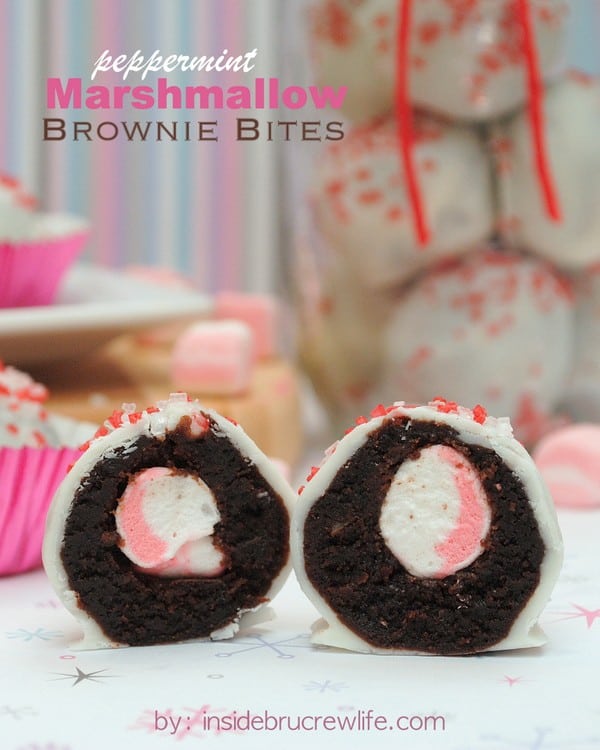 Happy day before love day! Honestly, we aren't super mushy people, and we don't really celebrate Valentine's Day.
I say "don't really" lightly because my husband has been known to buy me flowers and surprise me.
This year he is taking me to one of my favorite stores...IKEA!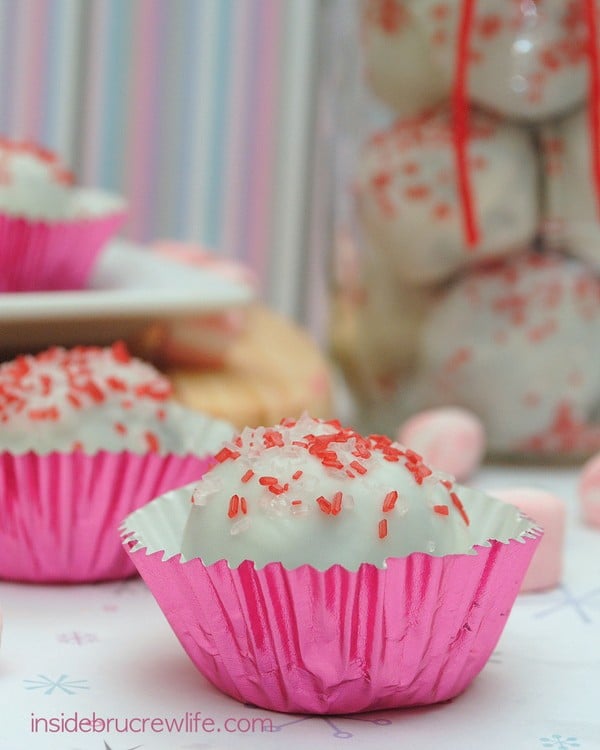 It wasn't for Valentine's Day though. It just happened to fall on heart week. (Yea for some fun new furnishing and food props)
One thing I DO love about heart day or any holiday for that matter, is that I can bake up a crazy amount of themed treats and not be ridiculed for it. Too much that is.
My family might be a little tired of eating pink and red food.
I have gone slightly overboard baking treats this year.
Today I am giving you one more pink treat for a while. And it is a super easy one too.
Peppermint Marshmallow Brownie Bites. Perfect way to use up that bag of peppermint marshmallows you have leftover from the holidays.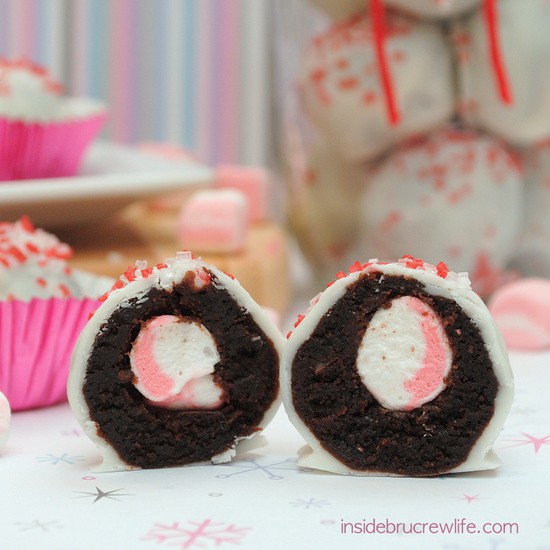 All you need is a pan of brownies, some holiday marshmallows, and some melting chocolate. Oh, and some time.
The good thing is that they will disappear as fast as you make them.