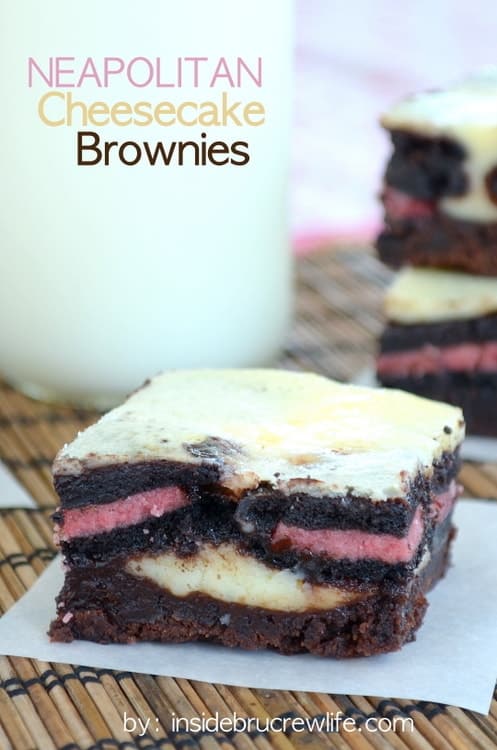 Hello Spring! Can we just talk about how happy I am that you are here? I know we had the mildest winter ever, but thank you for coming early.
The cold, gray, winter days get depressing. I need sunshine and warmth to get me motivated to clean my house, or to read a book on the deck and pretend that the dust doesn't exist.
Everything is so fresh and full of life. Flowers blooming, birds chirping, and kids playing outside.
Now this is a much better way to spend the days. The warm wind is blowing through my windows and carrying all those sounds and smells inside.
At least it will smell fresh inside, when I "forget" to dust again. 
And you gotta love the days when the kids can be outside for hours. It means they will fall asleep fast at bedtime. Then it is sit on the couch and catch up on shows time for me and the hubby!
Bike rides, playing at the park, hitting the baseball and grilling out are some of the things we enjoyed with our kids this week.
Spring time also means time for lots of pastel desserts. How would you like a cheesecake brownie with berry Oreos?
I love how the pink frosting shows through when you cut into them. They are so pretty! See how the cheesecake bakes down into the brownie?
I know this is when everyone is hitting it hard with exercise and eating healthy. You need a reward for all that good work!
Plus, baking is just another way to mask the dust. The house will smell so yummy, that it will distract people from looking around. They won't even see your dust when they take a bite of these.
Dust? What dust? Have another brownie and sit outside with me!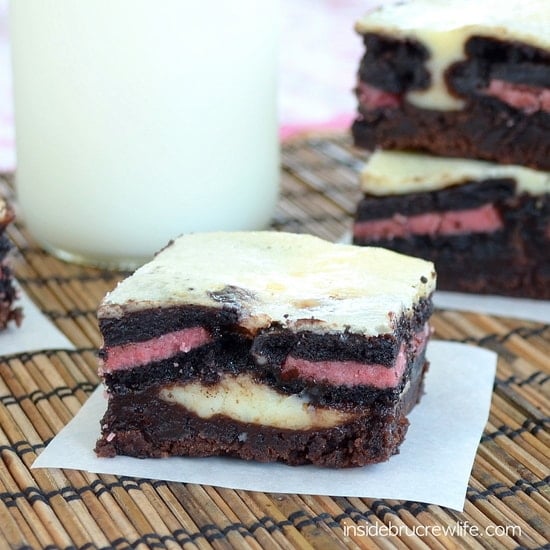 Cheesecake, brownies, and Berry Burst Oreo cookies layered in a fun and delicious dessert.
Ingredients
1 box brownie mix (for a 9x13 pan) + ingredients from back
1 package (8 oz.) cream cheese, softened
2 Tablespoons butter, softened
1 can (14 oz.) sweetened condensed milk
1 Tablespoon cornstarch
1 egg
1 teaspoon vanilla extract
1 package Berry Burst Oreo cookies (24 needed)
Instructions
Make the brownie mix according to the box directions. Spread 1/2 of the batter in a greased 9×13 pan. Cover the brownie batter with Berry Oreos side by side. Cover the Oreos with the rest of the brownie batter. Set aside.
In another mixing bowl beat cream cheese, butter and cornstarch until fluffy. Beat in milk, egg, and vanilla until smooth. Spoon cheesecake batter on top of the brownie batter. Bake at 350 degrees for 35-40 minutes. Cool on a wire rack for 2 hours. Refrigerate until cooled completely. Cut into 24 squares.
Notes
*You can use whatever flavor cream filled cookie you can find if the Berry Burst Oreos are not available to you.
https://insidebrucrewlife.com/neapolitan-cheesecake-brownie-bars/
Copyright Inside BruCrew Life