These loaded Oreo Butterscotch Blondies will satisfy your sweet tooth. Cookies, butterscotch chips, and coconut give this cookie bar recipe a fun twist!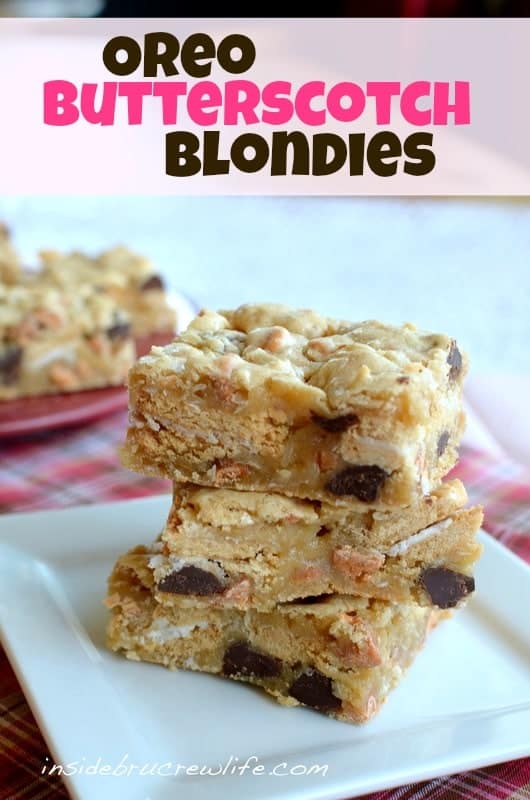 So my sugar cravings got the best of me last week. I had to have blonde brownies. And it had to be right away!!
You are going to love these! As long as you like coconut that is...and if not, well, we can still be friends. I'll just try to look past your flaws!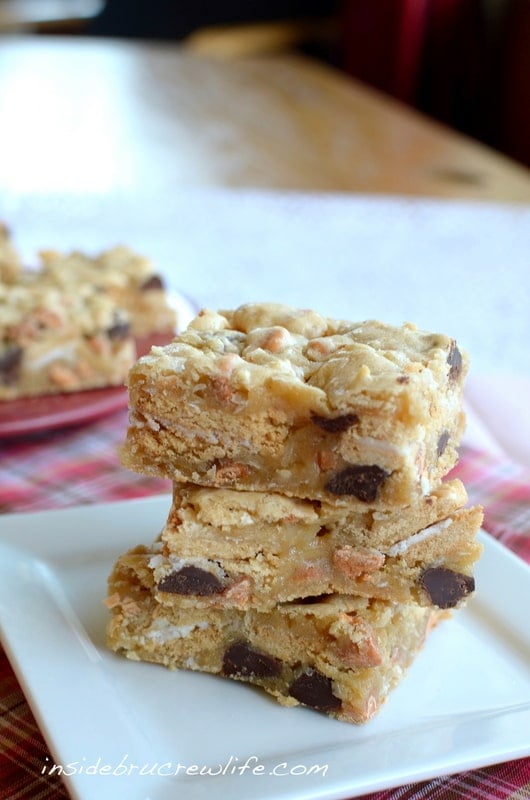 But back to the amazing blondie...they are stuffed to the brim with yumminess.
Blonde brownie...check.
Chocolate chips...check.
Coconut...check.
Butterscotch chips...check
Golden Oreos...check.
Pretty much everything needed to induce a sugar coma... or maybe even a couple of cavities. Probably both!!!
But it sure helped satisfy my need for sugar in a hurry.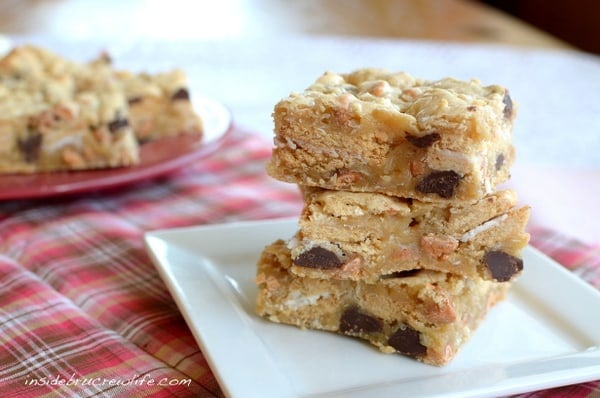 It was a really good thing I sent most of these right out the door that night.
There was a good chance I would have eaten more than is perfectly healthy!
What are you still doing here??? Get in the kitchen and start baking a batch!
And if you really don't like coconut. Just leave it out, and they will still taste awesome!!!