These easy Owl Moon Pies are a fun treat that the kids can help you make for Halloween parties. Chocolate, candies, and cookies transform store bought treats into the cutest fall treats.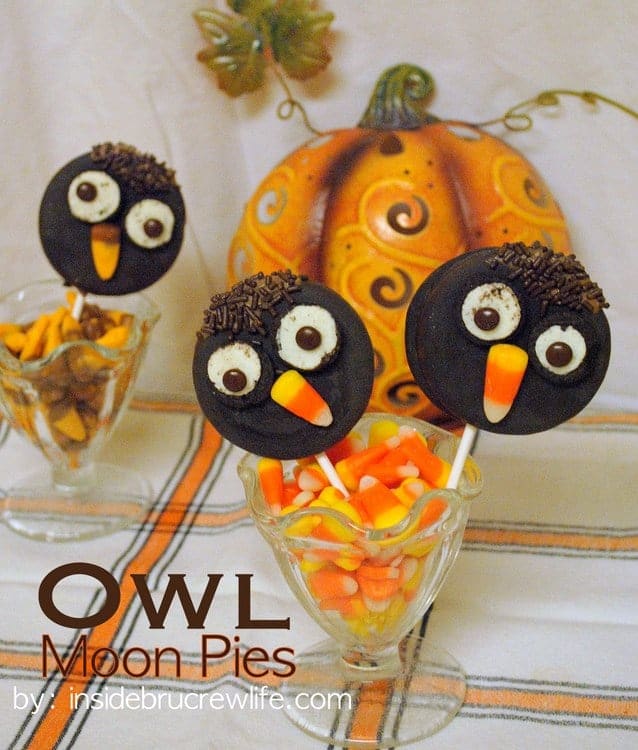 Yeah. I am that dorky mom that makes the most awesome, most coolest treats to send in for the class party! Don't you agree that these Owl Moon Pies were just too cute not to make this year?
Thank you Southern Living for this super cuuuuute idea. As soon as I saw it in the magazine, there was no other treat that would do. (of course I love anything owl related right now)
So, yes, I made 70 of these bad boys for 3 class parties, and yes, I attached a tag that said Happy "Owl"oween!
My husband says I am going to be known as the mom with the bad jokes but you know what? I don't care, cause these turned out freaking adorable!!!!!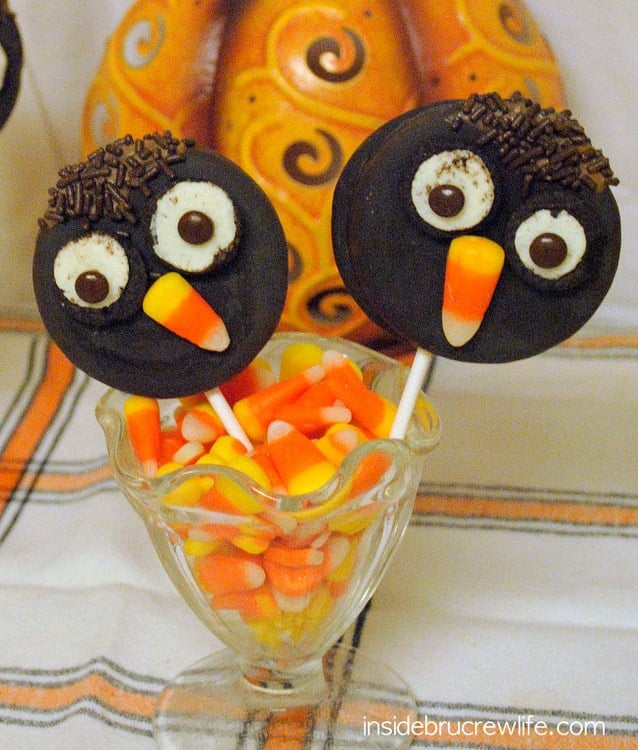 Whooooo knew Moon Pies, Oreos, and Candy Corn could be so adorable?!?!?