This Candy Corn Fudge is an easy and delicious treat to make for Halloween. In just 15 minutes you can have a pan of three ingredient fudge loaded with a fall snack mix chilling on your counter.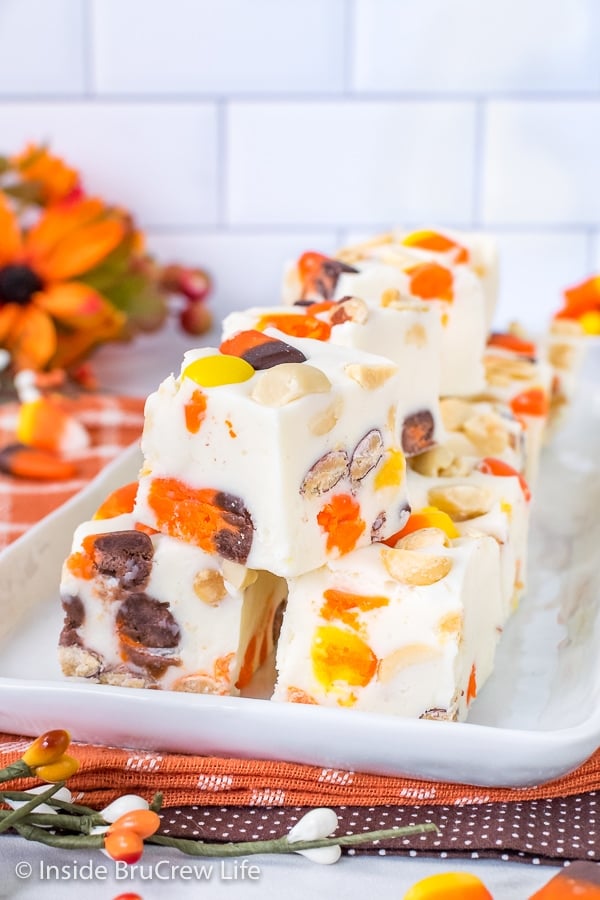 One of my favorite things about this time of year is candy corn. There is just something about that iconic Halloween candy that gets me. It's one of those candies that you either love or hate. And I personally love it.
Now I'm totally good with just eating a few pieces plain, but add it to this Candy Corn Snack Mix, and I will eat way more than I should.
The other day I had a bowl of this fall snack mix staring me down, so I decided to make a fun Halloween fudge with it.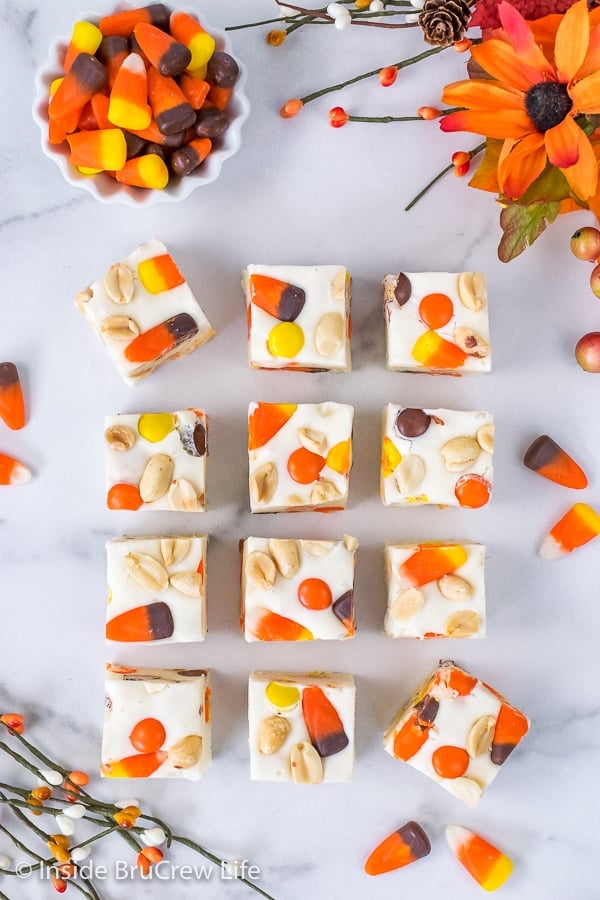 What I love most about this fudge is that it is so easy to make. All you need are three ingredients to make a simple and creamy base.
White Chocolate Chips (you could also use milk chocolate chips)
Sweetened Condensed Milk
Marshmallow Cream
Then add a combination of your favorite mix-in's to create a different fudge every time. This Spooky Chocolate Vanilla Oreo Fudge and this Butterfinger Reese's Fudge are some of our favorites with different mix-ins combined together.
Cookies - Oreos, Nutter Butters, frosted animal cookies, chocolate chip cookies, Oatmeal Cream Pies
Candies - M&M's, Reese's Pieces, any candy bars, candy corn, cookie dough bites
Others - sprinkles, mini chocolate chips, nuts, pretzels, coconut, marshmallows, dried fruits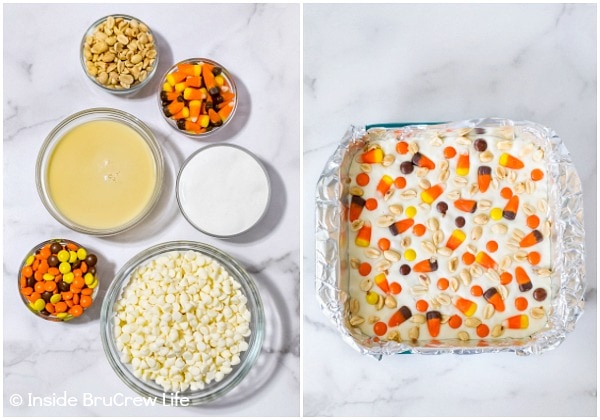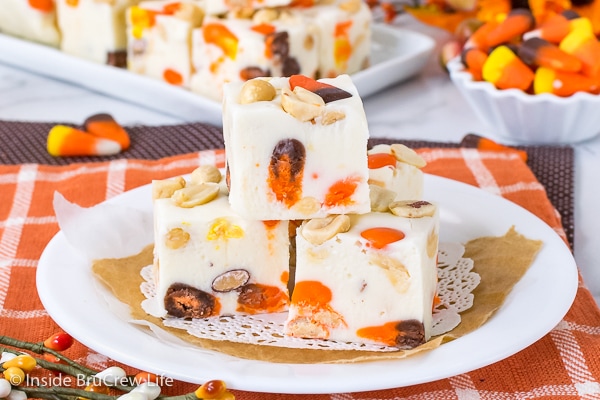 How to make Candy Corn Fudge:
Pour the sweetened condensed milk into a pan. Stir the white chips in and place it over low-medium heat.
Stir until melted and creamy.
Add the marshmallow cream and stir until it is mixed in well.
Remove from heat and let cool 10 minutes before adding your mix-ins.
Pour the fudge into a foil lined pan, add additional toppings, and let cool for 4-5 hours.
Once the white chocolate fudge is completely cool and set, lift the foil out of the pan and gently peel it away from the fudge. Cut the block of fudge into 6 strips. Cut each of those into 6 squares.
PRO TIP: To make nice even cuts, run the knife under hot water and dry it off in between every cut.
CLICK HERE TO PIN THIS RECIPE FOR LATER!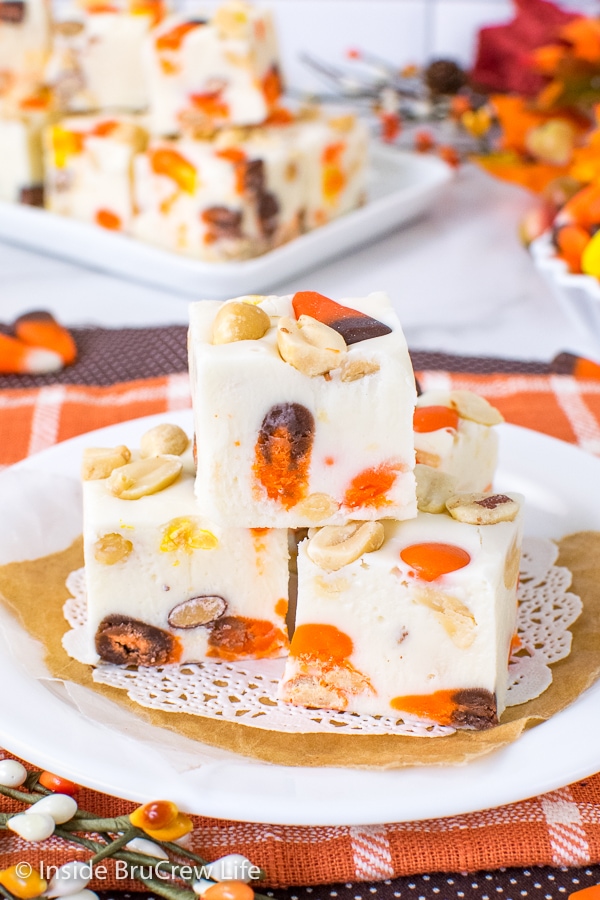 More easy fudge recipes:
Other fun Halloween treats: