I was cleaning up some photo folders on our computer and,
I realized that I have so many recipes from this summer that I still haven't shared.
Peanut butter cookies made with Kit Kat candy bars and filled with vanilla ice cream are a sweet treat for those hot summer days.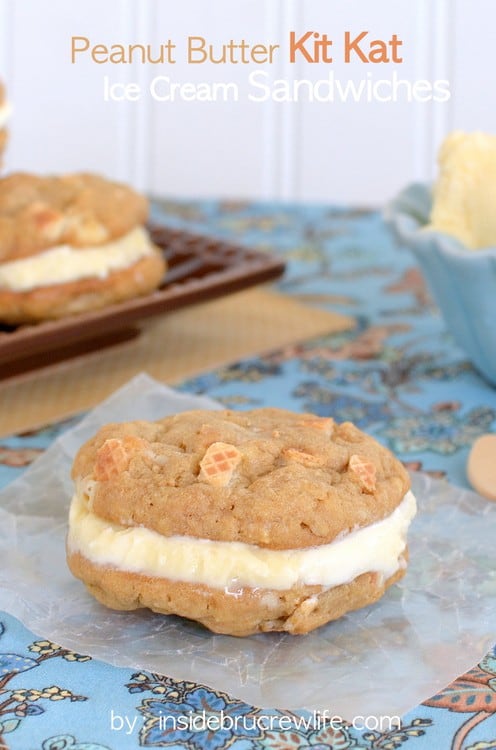 I'm sure that means I bake way too much and should probably slow down...
yeah, like that's going to happen 🙂
And I have the stretchy pants to prove it!!!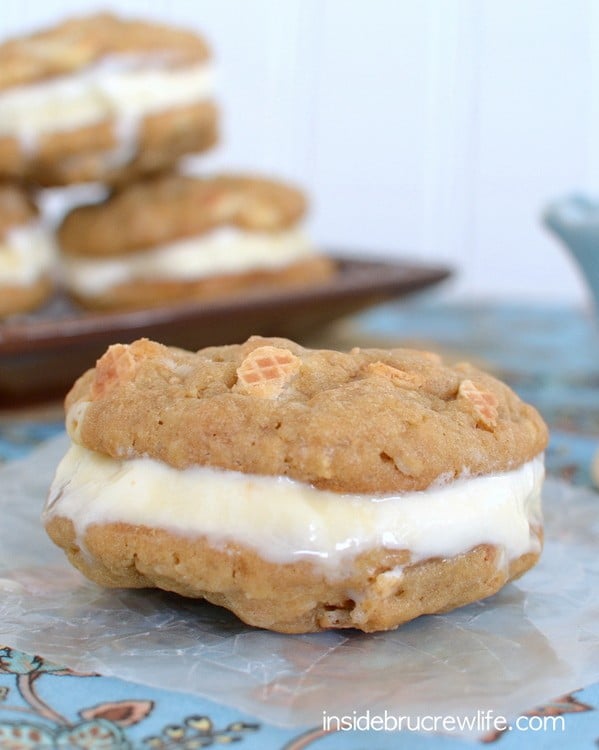 Yesterday our weather turned cooler...very fall like and wonderful.
Gotta love bringing out the jeans and hoodies.
I am so excited for my favorite season to be here non stop!!!
In the evening my husband got out our fire pit and we enjoyed a blazing fire.
The irony in this...we were huddled around the fire to keep warm...
while eating ice cream!!!
I came to the realization that just because summer is gone (I hope),
doesn't mean we stop eating ice cream here.
And I'm betting that most of you keep eating ice cream too.
So, I think I am safe to share the couple ice cream goodies from this summer.
What could be better?
Oh yeah, TWO of these cookies and vanilla ice cream in the middle.
Sandwich cookies are the best because you get 2 cookies + filling every time you have just one.
I definitely need to make more filled cookies just for that reason alone.
And you wonder why I wear stretchy pants...