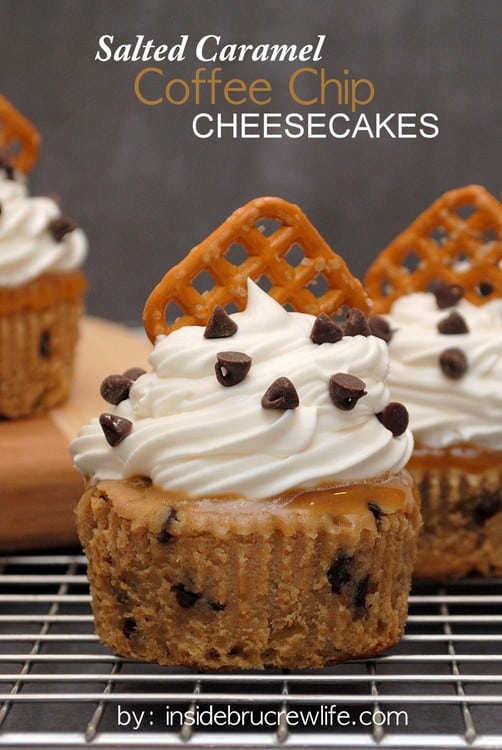 Have you ever done something really dumb?
Like put your purse in the shopping cart...
and then walk away to look at clothes?
Not just away where you can still see the cart...
but away through the clothes almost to the other side.
Yea, that was my "dumb" moment yesterday.
My daughter and I were looking at girly clothes...
and I completely forgot that I had put my purse
on the seat of the cart.
Did I realize that it wasn't on my shoulder???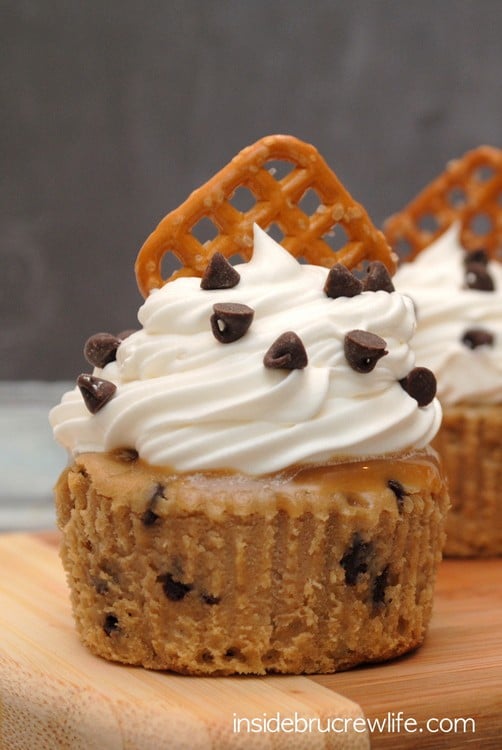 No.
Not until I wandered slowly back to the cart.
It was only a few minutes, but still...
God was watching out for us,
because everything was still in there when I got back.
It sure was enough to make me feel sick for a while 🙁
Maybe it is all the sugar that I have on the brain
that is making me be
so
forgetful!
One thing I won't be forgetting soon
is how yummy these Salted Caramel Coffee Chip Cheesecakes were.
Salted caramel just gets me every single time!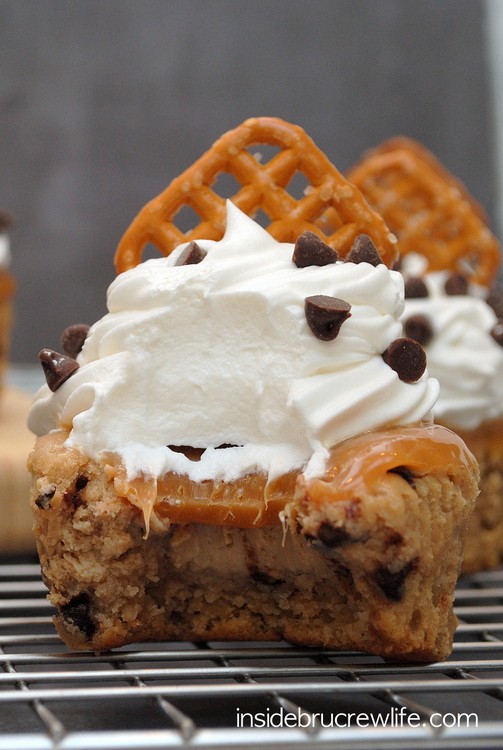 These would be great little treats to have on hand
for a super bowl party this weekend.
You could even top them with a

football shaped Oreo cookie
instead of the pretzel...just sayin'.