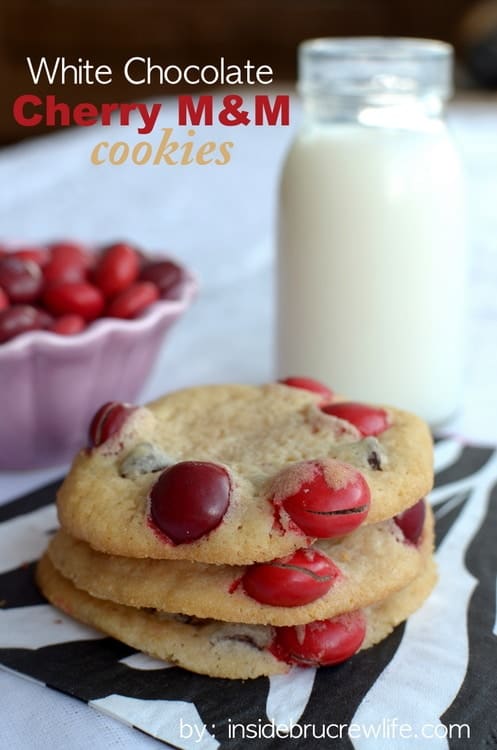 There are always some serious sugar cravings going on at my house.
It doesn't help that there is usually some sort
of baked good sitting on the cupboard or in the fridge
tempting us to dive right in.
Hello, White Chocolate Cherry M&M Cookies staring me down.
I have been trying really hard to watch what I am eating...
usually just by watching it go into my mouth:-)
It doesn't help when they come out with delicious Cherry M&M's.
After 3 bags, I had to cut myself off...
NO MORE CHERRY M&M'S for this girl!!!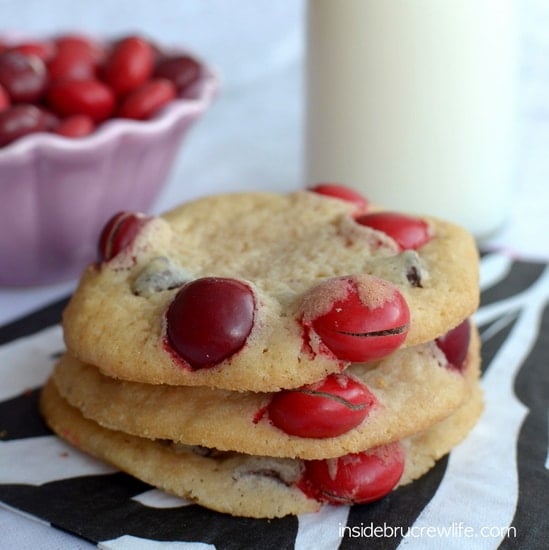 Good thing for kid's lunches and for friends that help
eat all the goodies that I feel the need to bake.
I would hate to give up baking
and bonding with my Kitchen Aid
just because I am trying to eat less sugary goodness.
Now where did I hide the last few M&M's???