Looking for new banana recipes? These
Banana Malt Cupcakes
are a great way to use up those brown bananas on your counter.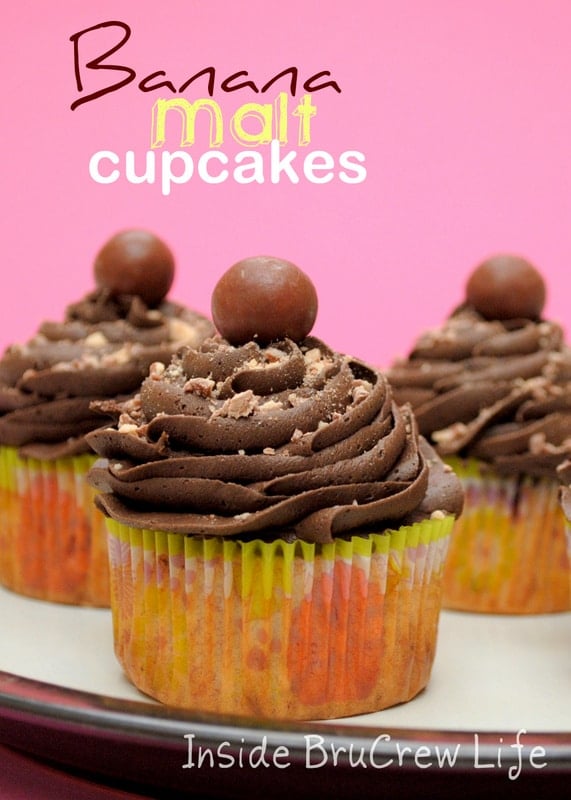 First off I just wanted to say a huge
THANK YOU
to everyone who said a prayer for me on Friday
for my lasik surgery.
I appreciate all of you more than you know:-)
I tried to email those of you that left comments...
if you left a comment and didn't get a reply,
try checking your email status.
Go to your setting tab...
then go to the comments tab under that...
scroll down and make sure you have an email attached to it.
If you have never gotten any feedback from comments
it could be because you show up as a no reply email:-(
I do try to reply even just a short thank you to those that comment.
Hope this helps:-)
Today is the first day that I can even look at my computer
without totally wincing in pain...
LOL I am still wearing sunglasses 🙂
Basically the last 4 days have been a blur...
*sit on the couch
*sleep
*put drops in
*sleep
*wear 2 pairs of sunglasses
*sleep
*cry when someone turned on the lights
*sleep
*take more ibuprofin( sadly I can't take anything stronger)
*sleep
Did I mention that about all I did was sleep?
I feel the need to stay up for 4 days straight
just to make up for all the sleep I have gotten.
And of course I REALLY feel the need to bake something!!!
Now just for the record I DID NOT make these while
my eyes were rubbed raw...I made them 2 weeks ago
for a church dinner.
Super easy to make and even easier to eat.