The past two months have been full of fun, food, and family. We have been so busy that I got a little behind on sharing these little life posts, so be prepared for lots of pictures and events in this post.
Our kids finished up the school year at the end of May, so we took a family vacation, ate lots of good food, and enjoyed some lazy summer days together.
My husband was out of town on Mother's Day, so the kids decided to surprise me with flowers and lunch.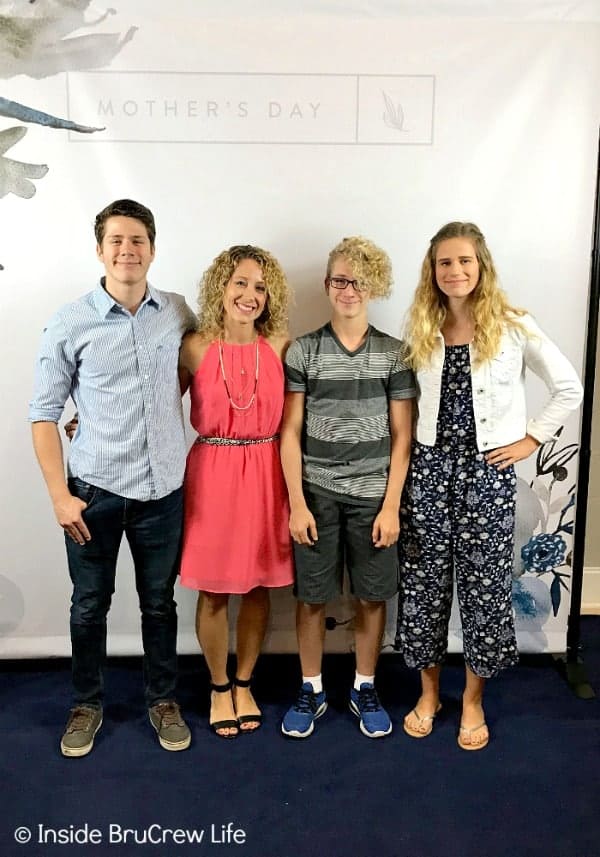 For some reason I was craving some sort of eggs, so we headed to a little cafe downtown called Station 400 after church.
It's actually an old train station from Indiana that they moved down to Florida and turned into a cute breakfast/brunch spot.
The inside is long and narrow with room for a few tables, so they utilize the outside with a patio to one side and tables around the front and other side.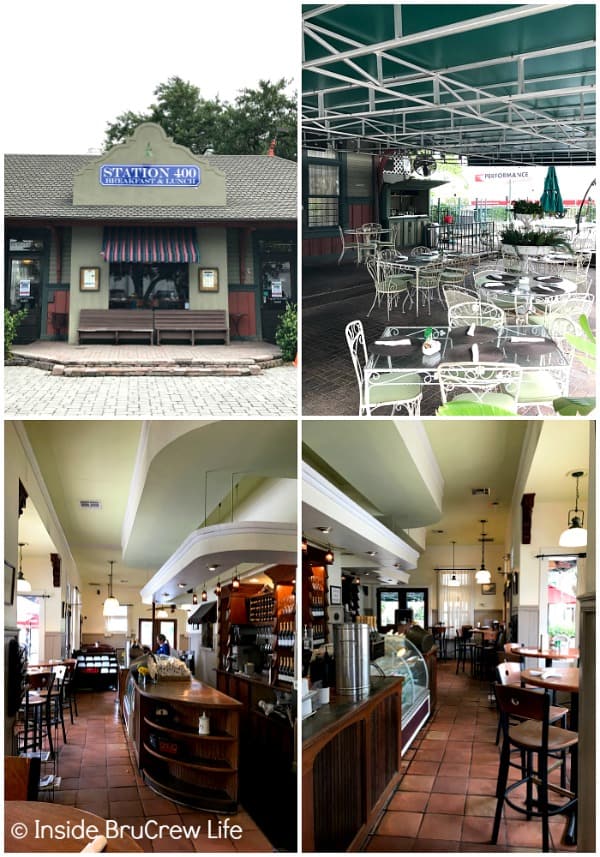 There is quite an assortment of breakfast and lunch items on their menu.
Our choices this day included a truffle eggs Benedict, Oreo pancakes, a reuben, and a burger.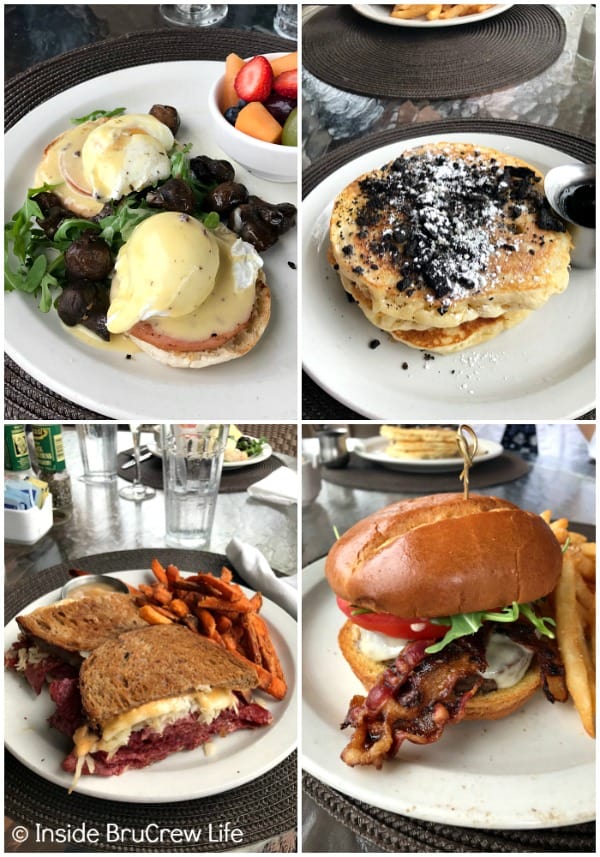 My husband and I celebrated our 20 year anniversary in May. It's still so hard to believe that 20 + years has already passed since we met and started dating.
Three kids, three dogs, and nine different homes later, and we are still loving life together. He is truly my best friend, and I can't wait to see where the next 20 years take us.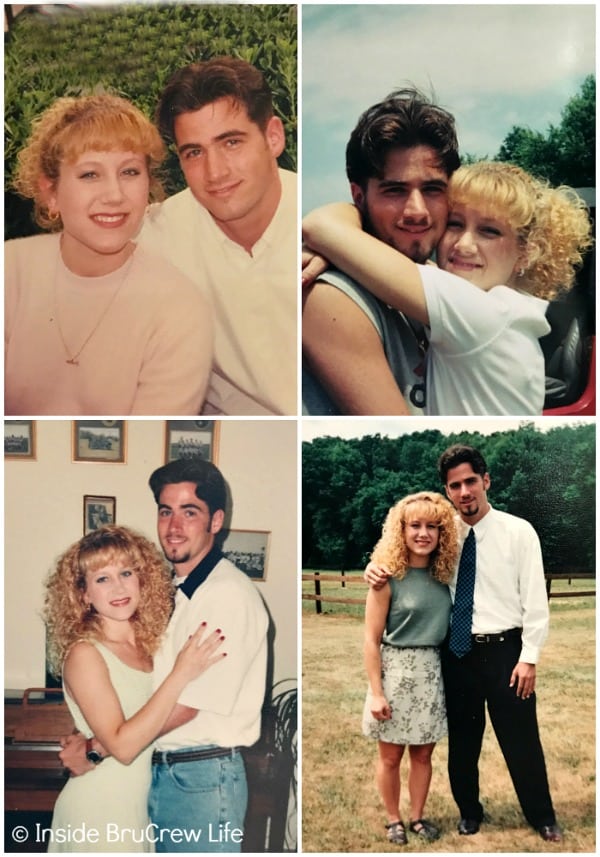 Since we already had a big family vacation planned later in the month, we headed up to Orlando for a few days together.
Of course, any drive always starts out with coffee. Usually we just stop at one place, but today we both wanted our favorites.
We noticed later that our cups coordinated with our outfit of the day. LOL!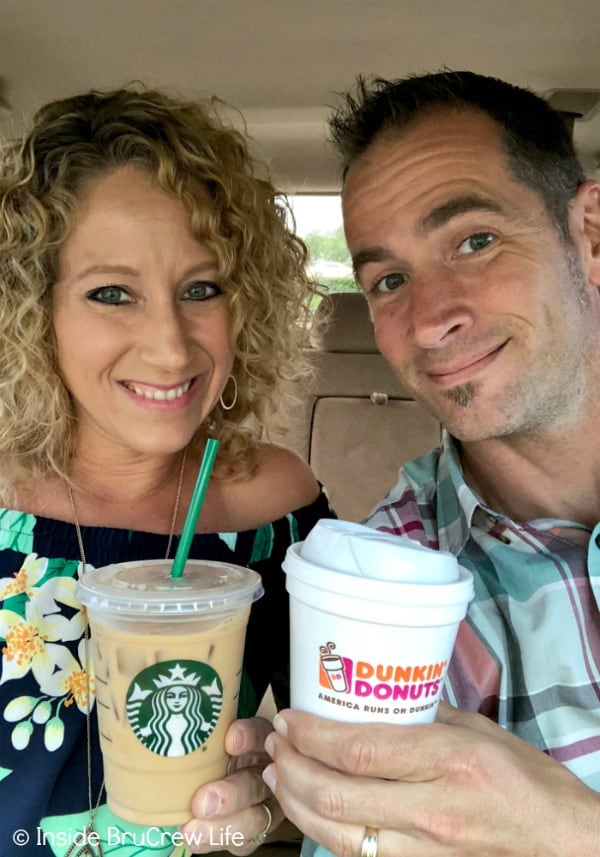 While we were in Orlando, we stopped in Disney Springs for dinner and a movie and a quick walk around the shops.
My favorite thing to do every time we go there is to take selfies with the lagoon monster.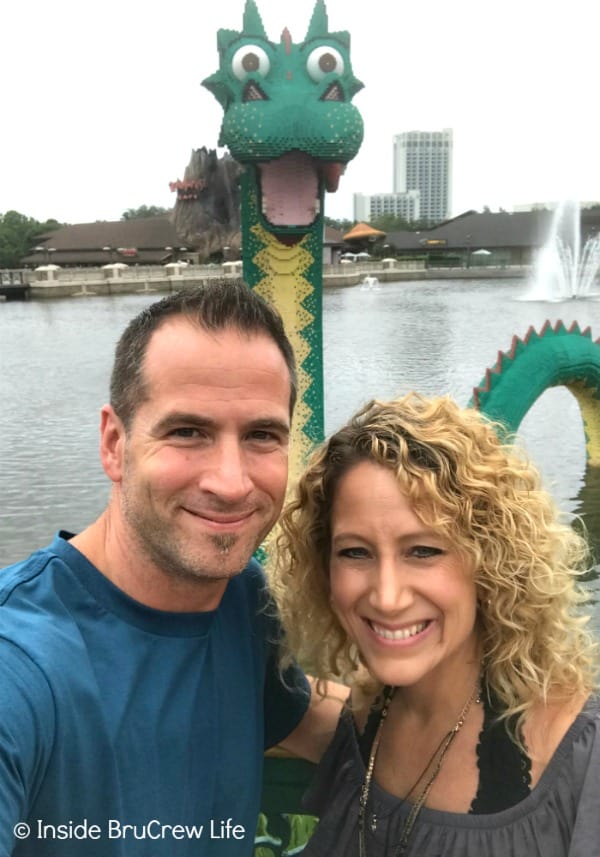 Later that night we headed over to Universal's Citywalk. I have always wanted to try one of the crazy milkshake creations at the Chocolate Emporium.
So we shared one of the extreme coffee shakes. It was absolutely awesome, but I was glad I wasn't drinking it all by myself.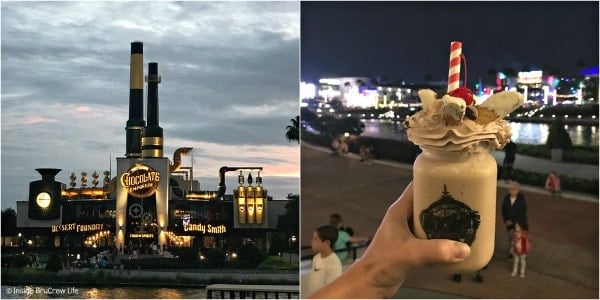 We officially do not have any grade school or middle school students in our home. I'm not quite sure how I feel about that.
There is part of me that is sad to see my babies growing up so fast. But the other part of me is proud of the mini adults they are becoming.
This kiddo worked hard this year in his Digital InfoTech class and passed three of the Microsoft tests that he was given.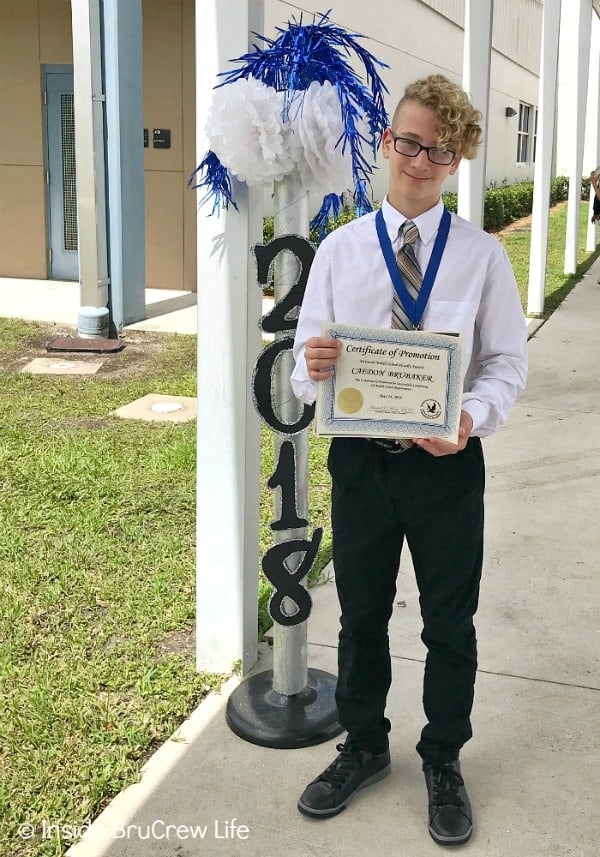 He officially knows way more than I do in Microsoft. Of course, that is hard to know more than me on computer and tech related stuff.
There are some days I wonder how I even manage to share a blog post.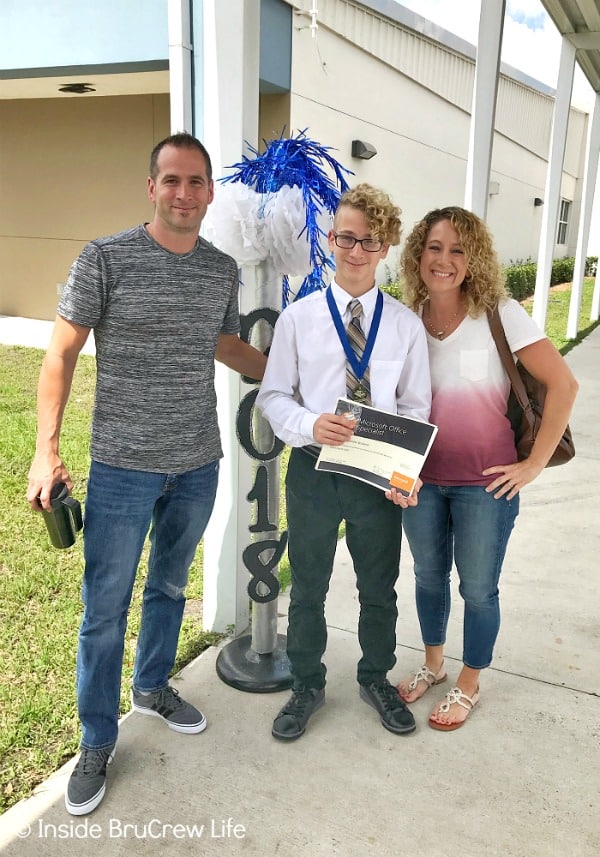 Our family vacation had a little hiccup as the cruise boat that we were supposed to head out on was delayed in port for three days. A few days before we were supposed to leave, we were scrambling to figure out a new vacation plan.
We have always talked about driving the Keys, so we packed up our vehicle and set out for Key West. The weather didn't quite cooperate with us, so we had mostly cloudy rainy days as we drove along all the Keys. So no pretty blue water pictures or stops on the long bridges.
Our first night we stayed in Key Largo and saw a gorgeous sunset from our hotel. The next day we drove the rest of the way to Key West. Of course, we made a few stops along the way for some yummy food. Check out these Fun Things to do While Driving the Florida Keys for more pictures.
We walked Duval Street, ate key lime pie, saw the aquarium, found a fun little nature center in an old fort, and took pictures at the Southern most point. It's easy to see most of the top sights in a short amount of time. I have lots of pictures to put together in another post.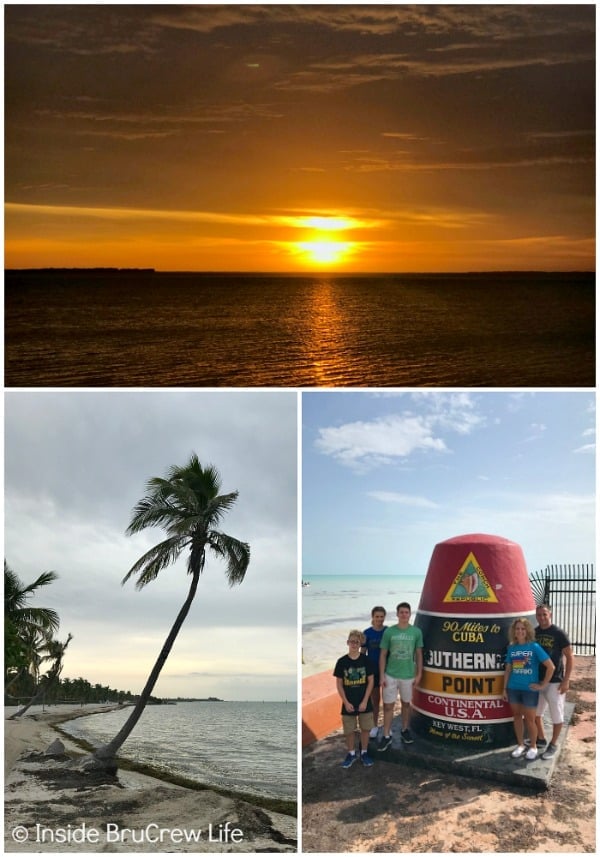 On our way to the Miami cruise port, we made a stop at The Salty Donut. Because donut day is a day that has to be celebrated. Am I right?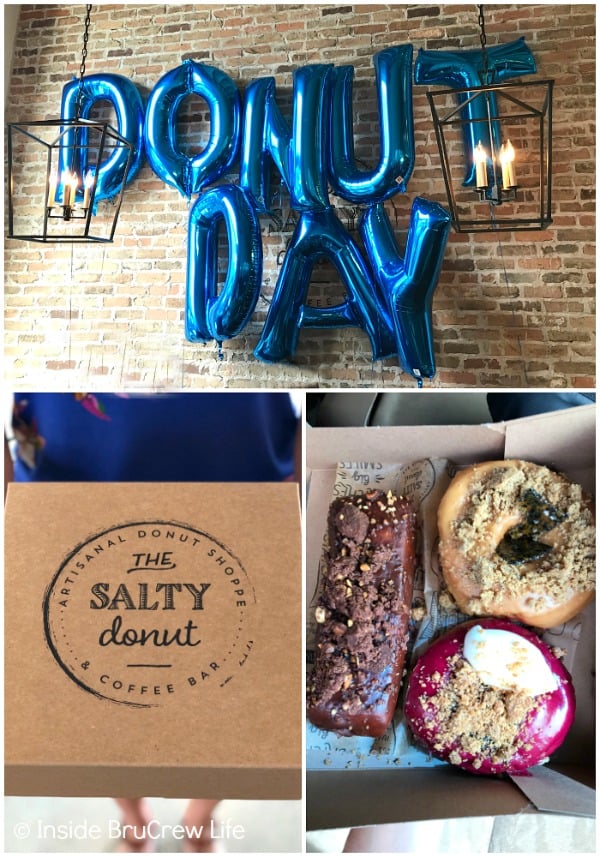 If you ever find yourself in Miami, definitely check it out. It's the cutest little donut shop with the yummiest donut combos.
I seriously contemplated ordering one of each, but I figured that probably wasn't the smartest idea. So we chose the Nutella, a berry crumble, and a coffee tahini to split.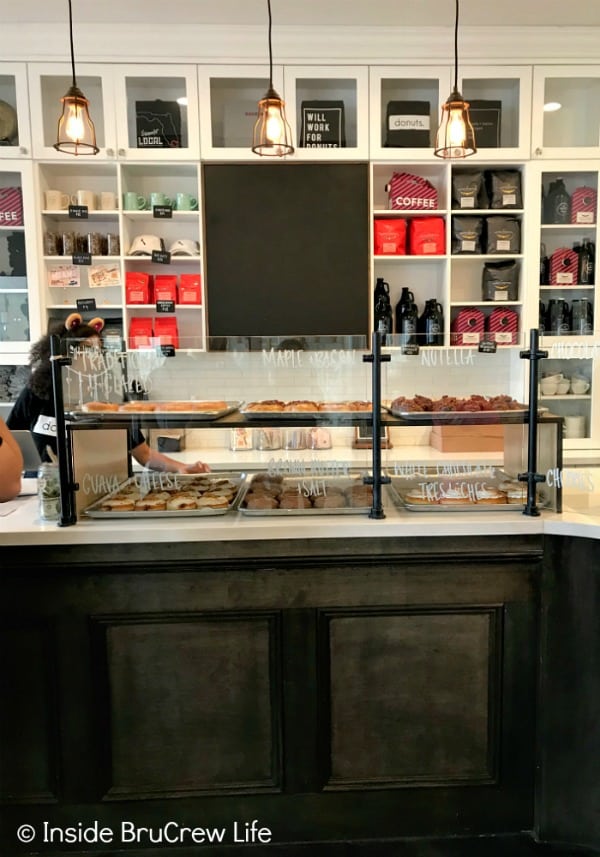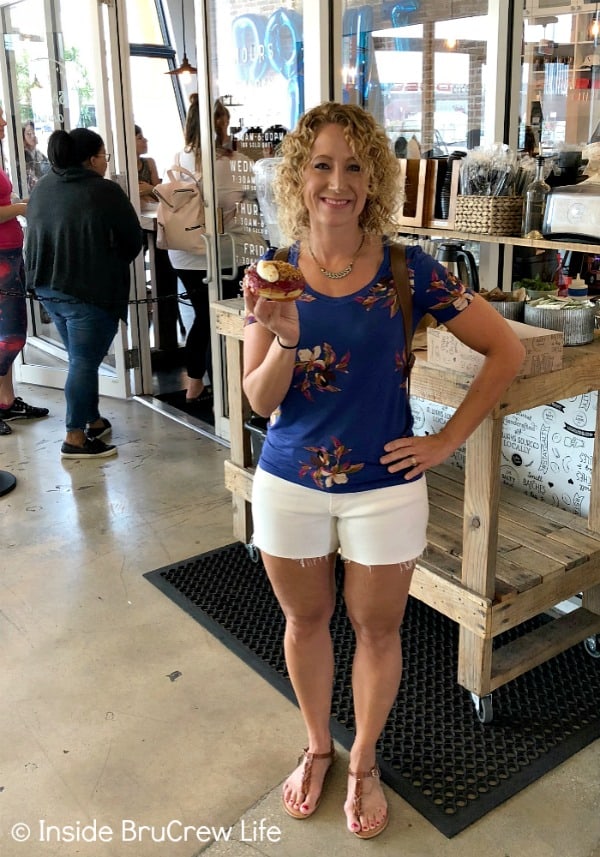 This is the first time we have cruised with Norwegian Cruise Line, and we really enjoyed it. The boat was full of guests, but it never seemed crowded or crazy.
We also were able to book balcony rooms at the last minute. Other cruises we have always been in the middle of the boat with a faux window.
The balcony outside the room made it seem so much bigger. Plus, it was nice to just sit out late at night and enjoy the breeze.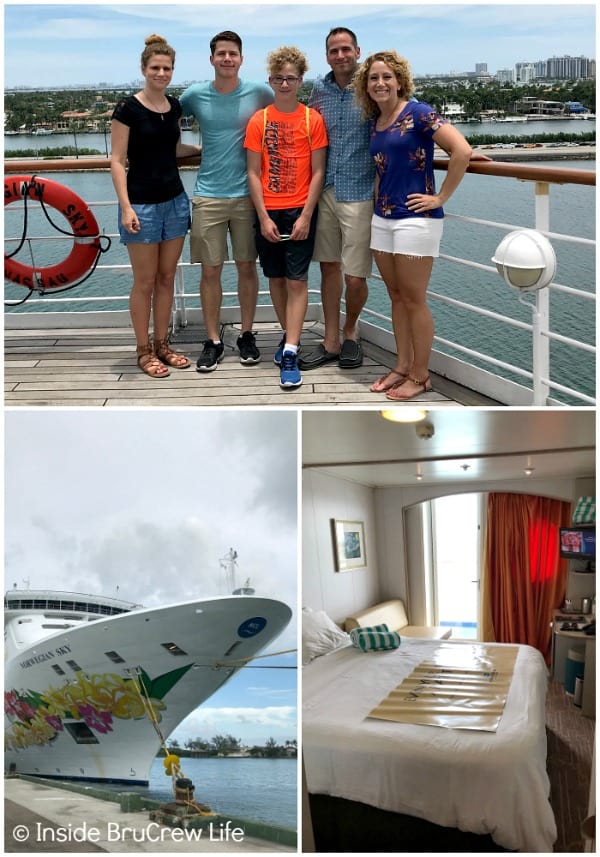 One of our stops was to Great Stirrup Cay for a day of fun in the sun. We rented a cabana, so we could get out of the sun and have drinks and snacks.
It was a beautiful sunny day with gorgeous blue skies and water. Again I took way too many pics, so I'll have to work on getting those edited and shared in another post.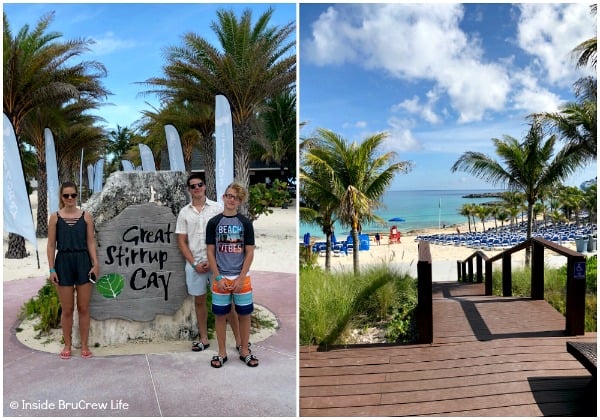 Our next trip was a week in Texas, so that our kids could see their friends. This last move has been really hard for them, and they were missing those connections.
Thank goodness for different coffee shops and free WIFI, so we could get our work done while the kiddos had fun eating snow cones with friends.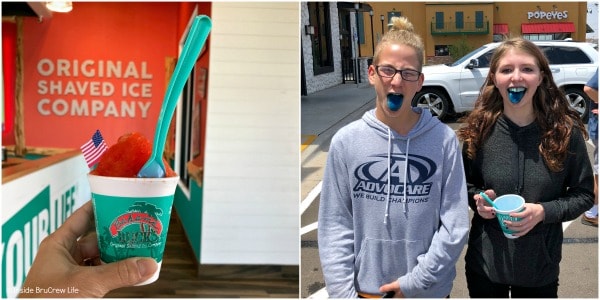 We enjoyed a fun cookout with a group of friends from our old church one night. It was great to get together with everyone and catch up.
And of course, s'mores around the campfire was a must. The dessert blogger in me had to bring new ingredients for a fun new s'mores creation.
Soft chocolate chip cookies and peanut butter cups make the best s'mores, in case you were wondering.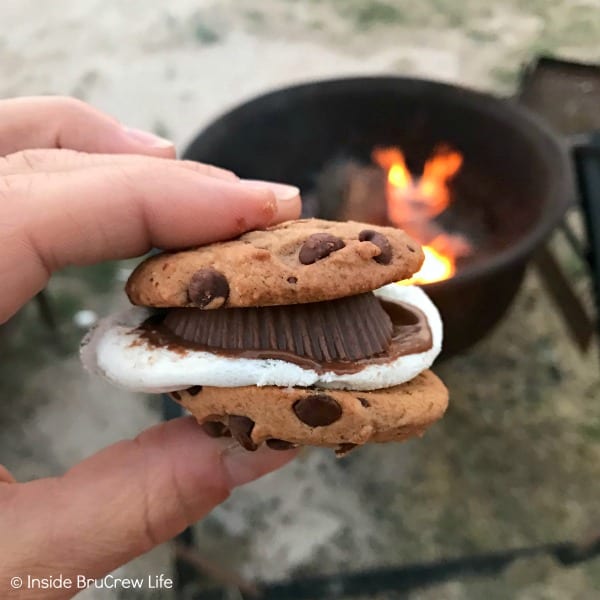 June is birthday month here. Our two oldest celebrate birthdays within a few days of each other. I still can't believe they are getting so old.
A birthday frappe and an ice cream cake were our daughter's request for dessert on her special day.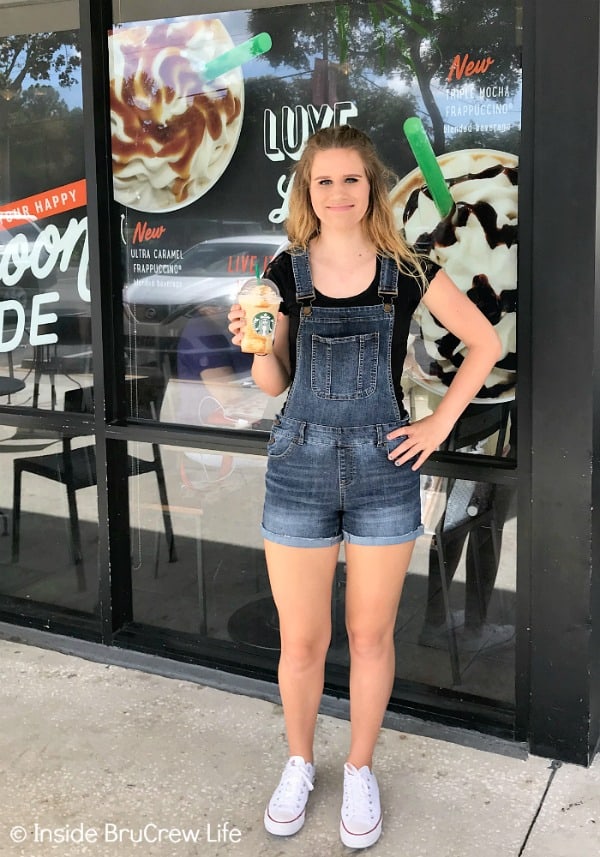 All this guy wanted was a peanut butter Easter egg for his cake. Of course, I couldn't make an egg for a birthday treat because it just didn't seem right. I took the recipe for these Peanut Butter Balls, and shaped it into a "package" shape.
After I got it all covered in chocolate, I drizzled more chocolate on the edges and added Reese's Pieces for a bow.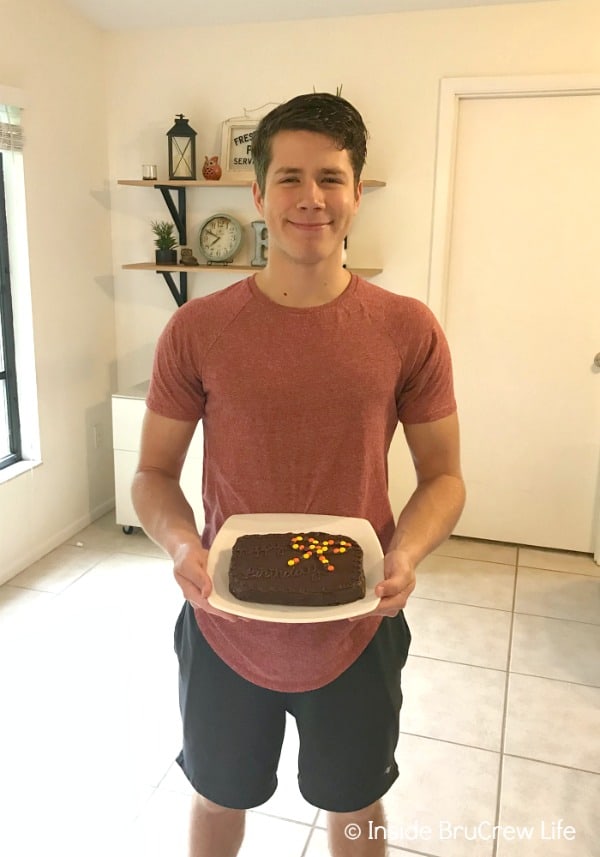 This past Christmas we recreated one of our old photos with the kids. This month I actually got around to collaging it together and sharing it on Father's Day.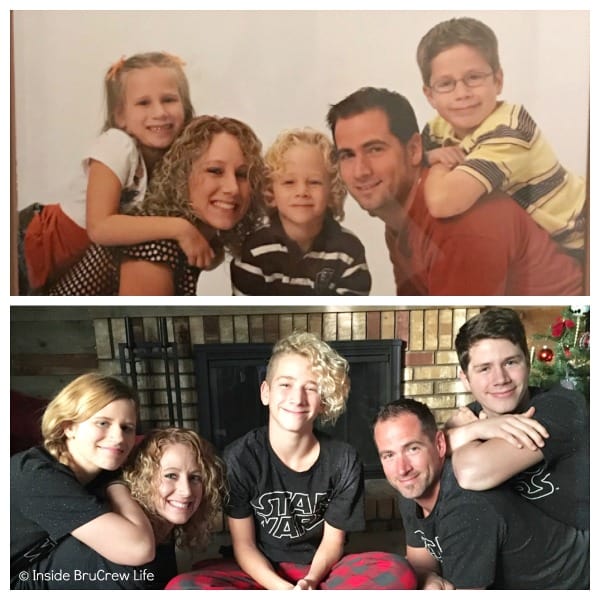 A few weeks ago one of my sisters and her family were passing through Orlando, so we headed up there to see them for two days.
We actually had a different place booked, but when we got there our reservation couldn't be found. It was quite the ordeal getting it all sorted out.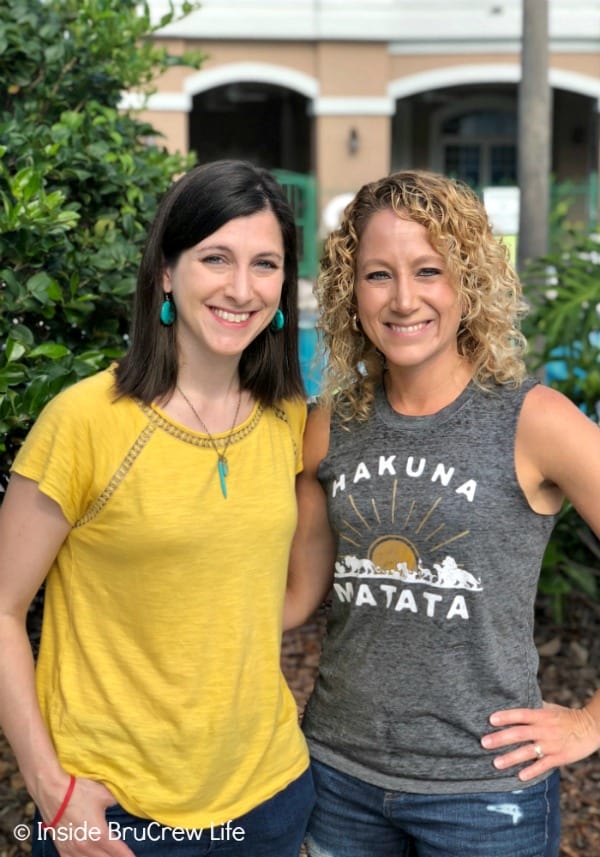 We ended up booking a different place that we liked even better. This one had bigger rooms, more pools, and miniature golf. It's a place we will probably be back to when we stay in Orlando.
The kids were just happy to have a pool to swim in with their cousins.