Can anyone else believe that April is already here and gone? This year is flying by at record speeds. At this pace, Christmas will be here before we know it. I know, I know...bite my tongue!
Our kids keep reminding me that they only have about 20 school days left before summer vacation. Yikes! Time to make a summer plan, so they don't try to be on gaming units and tv's all day long!!!
It's been a while since I have done a top ten post, and I'm thinking about bringing it out of retirement once a month to share some of the fun things we have been up to and some fun finds from the wide world web. If you follow me on Instagram, you probably already saw a few of these.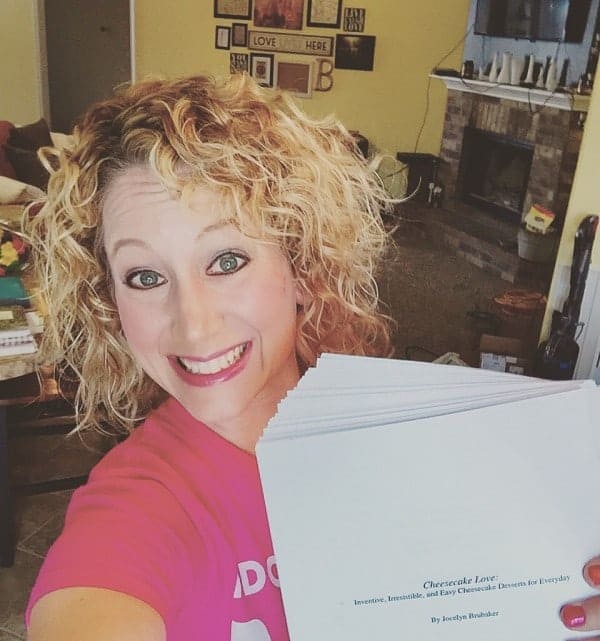 1. One of the biggest and hardest thing I have ever done was to write this cookbook, but this past month I submitted the final draft to my editor. There were so many hours spent in the kitchen and on the computer putting it together. Once it actually comes out, and I see all that hard work in print, it will be all worth it.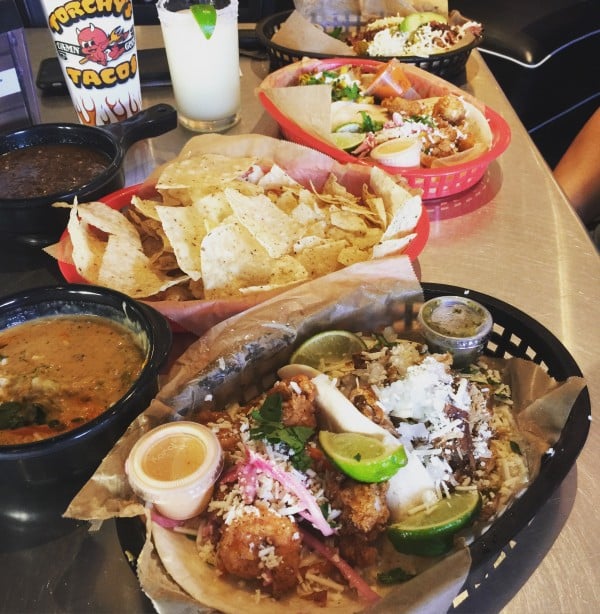 2. Torchy's Tacos has become one of our favorite places to eat. Their tacos and queso dip are out of this world!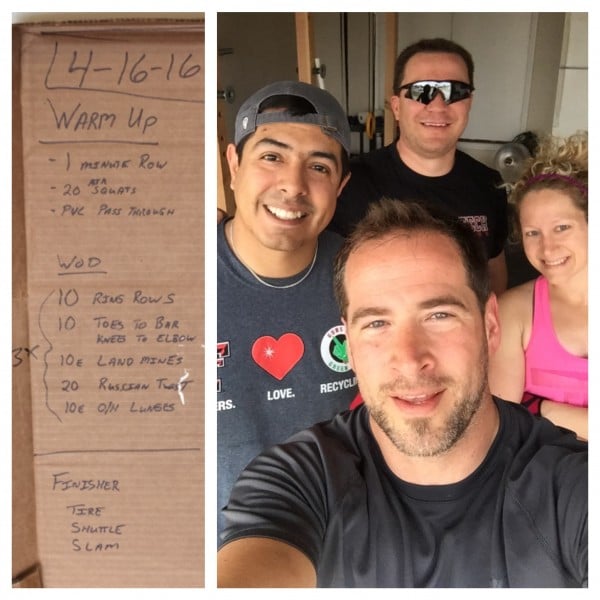 3. Our garage gym is still going strong. We have even "encouraged" some of our friends to come join us on Saturday mornings. They have dubbed our garage the "torture chamber"...aren't they so funny? Bring on the squats and twists...as long as my shorts and jeans keep fitting better!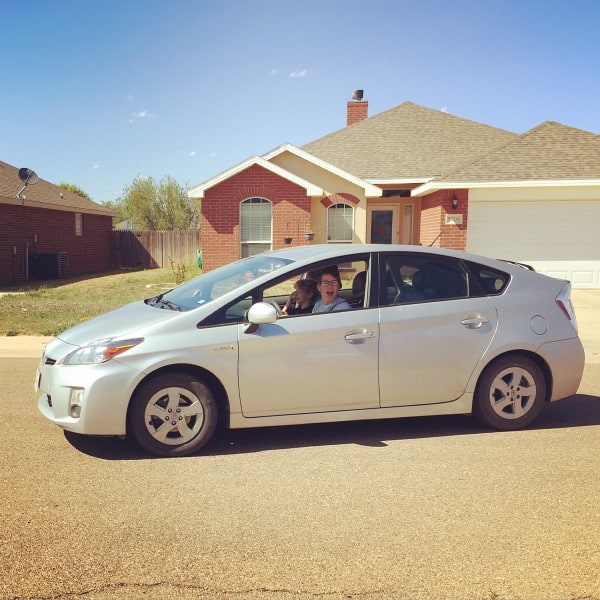 4. Talk about all the emotions! Our oldest got his driver's license this month. One one hand, it is kind of nice having another driver in the house, but on the other hand...how the heck did he get so old so fast? I swear we were just dropping him off at K5, and now he is driving and will be a senior next year!
If anyone needs me, I'll be in the closet curled up with bags of chocolate chips and a jar of Nutella!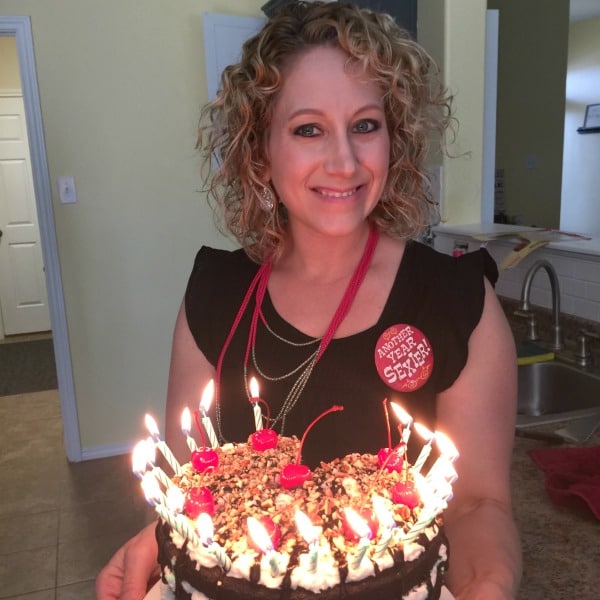 5. This month I celebrated my 40th birthday. It's funny how when you are a kid, you think your parents are ancient at age 40, but I don't feel old and decrepit at all. In fact, working out has me feeling great and in the best shape of my life. Bring it 40!!!
6. How fun is this cute hand drawn bake coloring page from CakeSpy. You can download the black and white version HERE.
7. Yes, times a thousand to this post from Making Life Sweet on sharing how It's Not About Us!!! God is always doing something in our lives, and we need to be open to how He wants us to share our journey with others!
8. I need a pan of these Sugar Cookie Fudge Bars from Wine & Glue. 10 minutes to deliciousness...yes, please!!!
9. These Baked Chicken Chimichangas from The Girl Who Ate Everything need to go on my menu plan right away!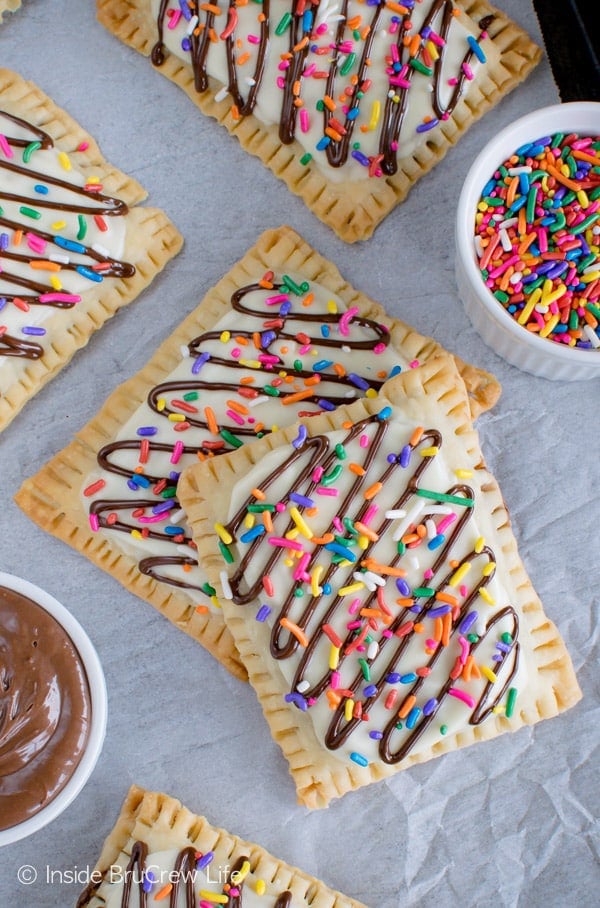 10. I have been trying to go back to some of my old recipes from years ago and do some updating. These Nutella Pop Tarts got a fun make over in our kitchen this month. I love seeing how much my photography has changed over the years! Plus, it's fun to make and eat recipes that I had kind of forgotten about! There are some oldies, but goodies from over the years!
Have a fantastic weekend, friends. We will be spending some time today doing cleaning, probably some baking, and going to dinner with some friends from church. Weekends are always busy, but fun as we spend time together and do life with others!