I just realized that it has been almost an entire year since I have done a random Brucrew Top Ten post. Guys, I am seriously slacking on sharing some of our adventures and fun finds this way. Every month I tell myself that I'm going to write up a post about the past month, and then I never do it.
If you follow us on Instagram, then you have been keeping up with our little tidbits there, so you aren't missing out on anything.
I really do enjoy sharing these little random bits about our life and things that we find while shopping, so hopefully this gets me back into a better routine for sharing. Do you guys like reading about these fun facts? So much has happened in the past few months, so I thought I would share the highlights from the past two months.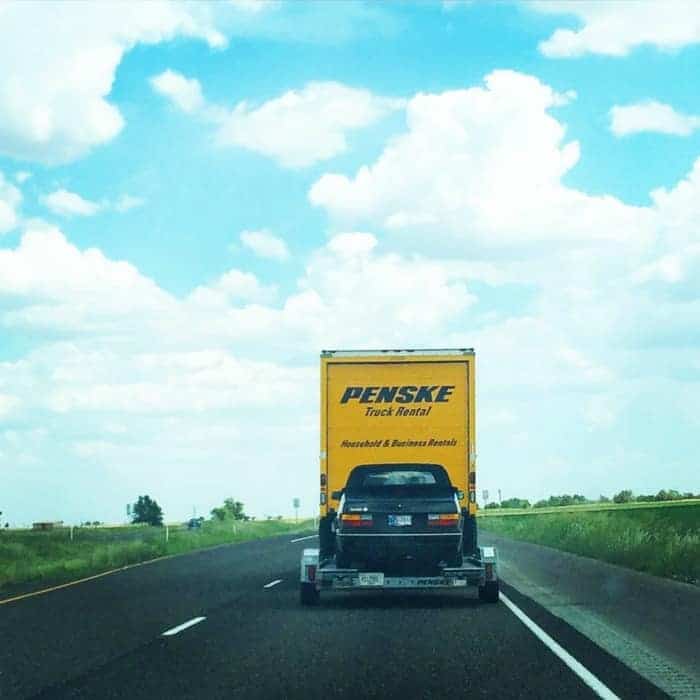 1. Two months ago we packed up all our belongings and said goodbye to west Texas. Things didn't work out with my husband's job, so we decided to move on to another adventure.
We are all unpacked and somewhat settled and enjoying the sunny beaches in west Florida. It's been crazy and a little emotional, but I think it was time for a change.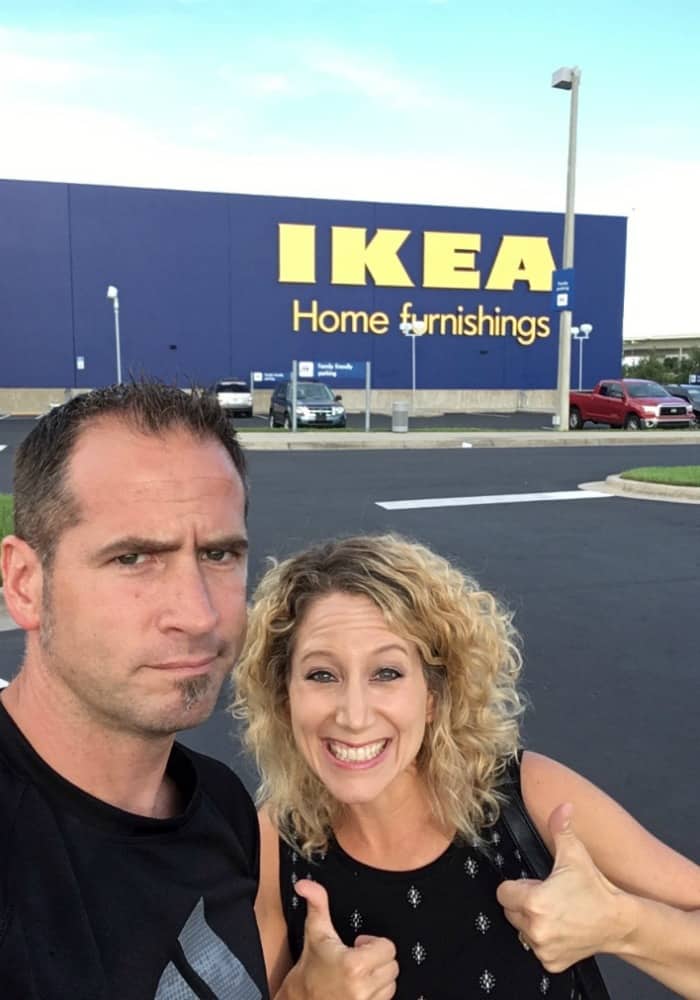 2. And of course, when you move into a new house multiple trips to IKEA are a must. Ok, so maybe my husband doesn't agree with that statement.
But, hey, I have gotten him there 3 or 4 times so far. Hee hee! Gotta love that we are only an hour from this fun shopping center!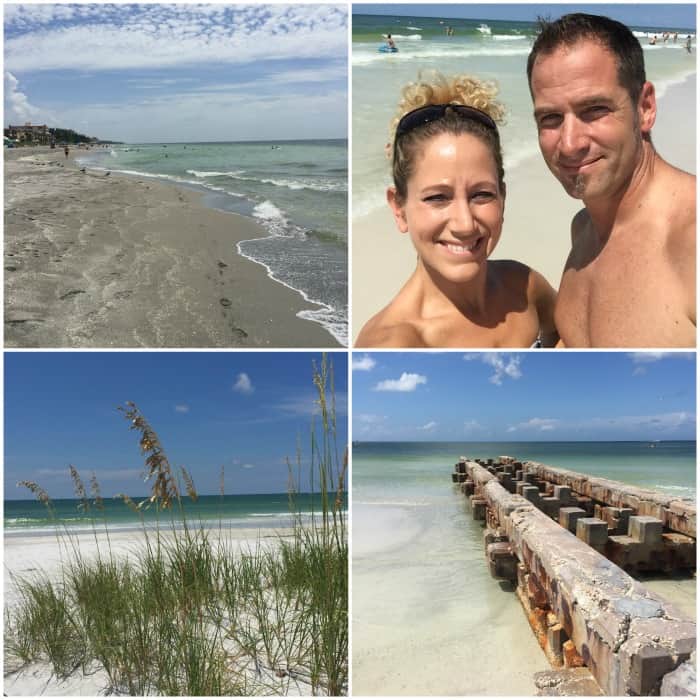 3. The beach is our happy place. We have been to a few different beaches so far this month. I'd say we have adjusted to relaxing in the sun and sand very well.
Last night we took a drive and found a few more beaches that we will have to visit with the kids in the next few weeks.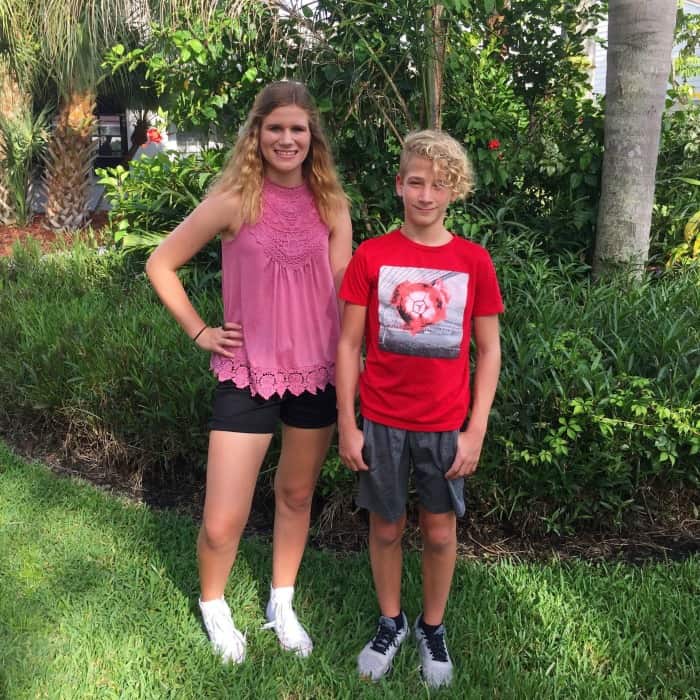 4. These two kiddos have been troopers about moving and starting another school again. I know they are both struggling to find good friends to hang out with and that makes my mom heart sad.
But I also know that it has only been a few months and making friends takes time. This week we are looking at checking out another church. We are praying that we find one with a great youth group to get them plugged into.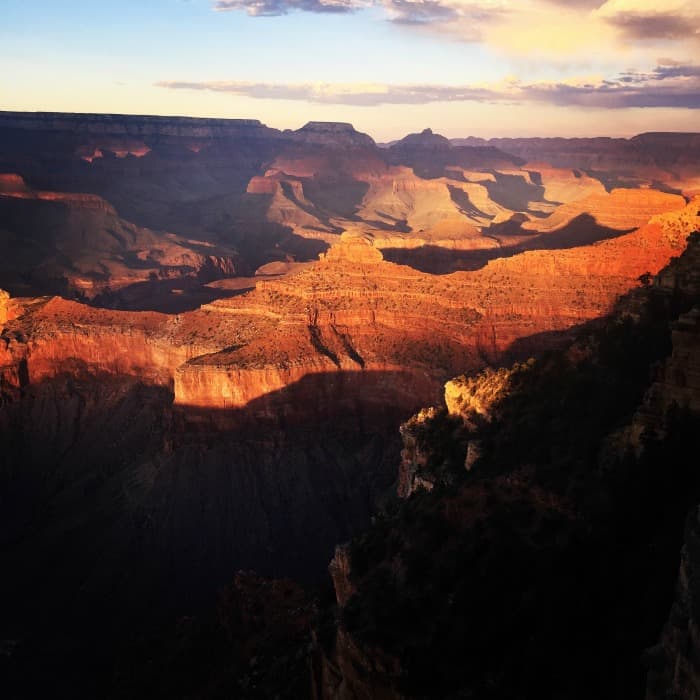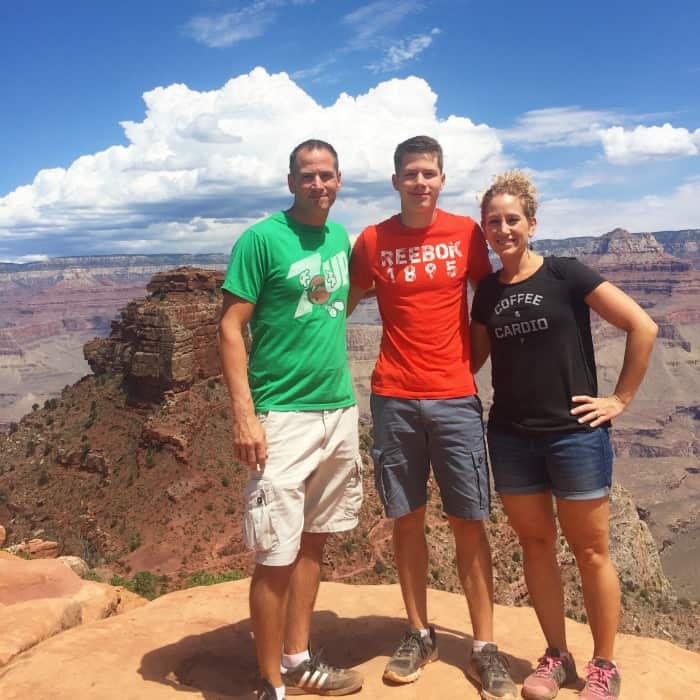 5. Last month we took our oldest to college. On the way, we took a small detour to the Grand Canyon. Holy cow! I can't even begin to tell you how amazing it is. It seriously takes your breath away the first time you step up to the edge.
We went over and watched the sunset the first night, then came back the next morning to do a little bit of hiking. Trust me. Going down is a whole lot easier then coming up. I have lots more pictures to share from this adventure later.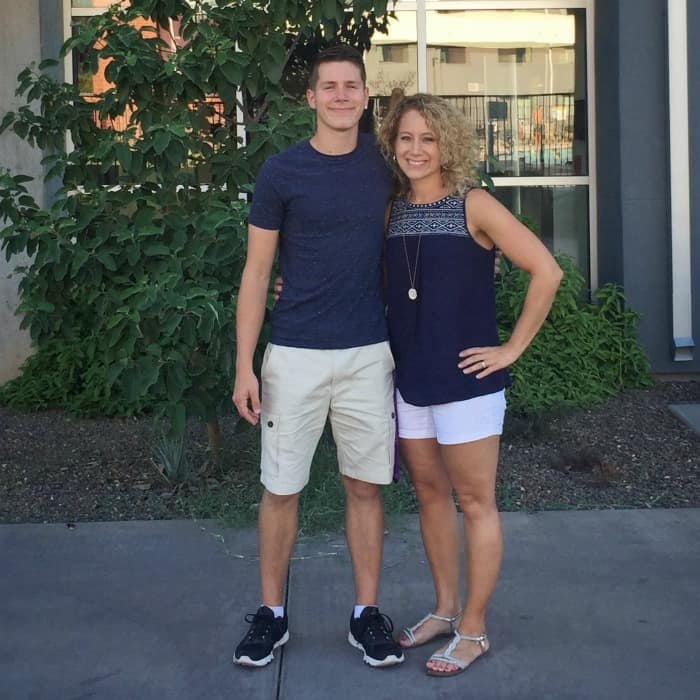 6. Part of my heart got left behind in Arizona. Nothing prepares you for the moment when your kiddos grow up and leave the nest.
Letting Go of this awesome young man was a hard thing for this mama to do. Thank goodness for phone calls and texts to keep us connected across the miles!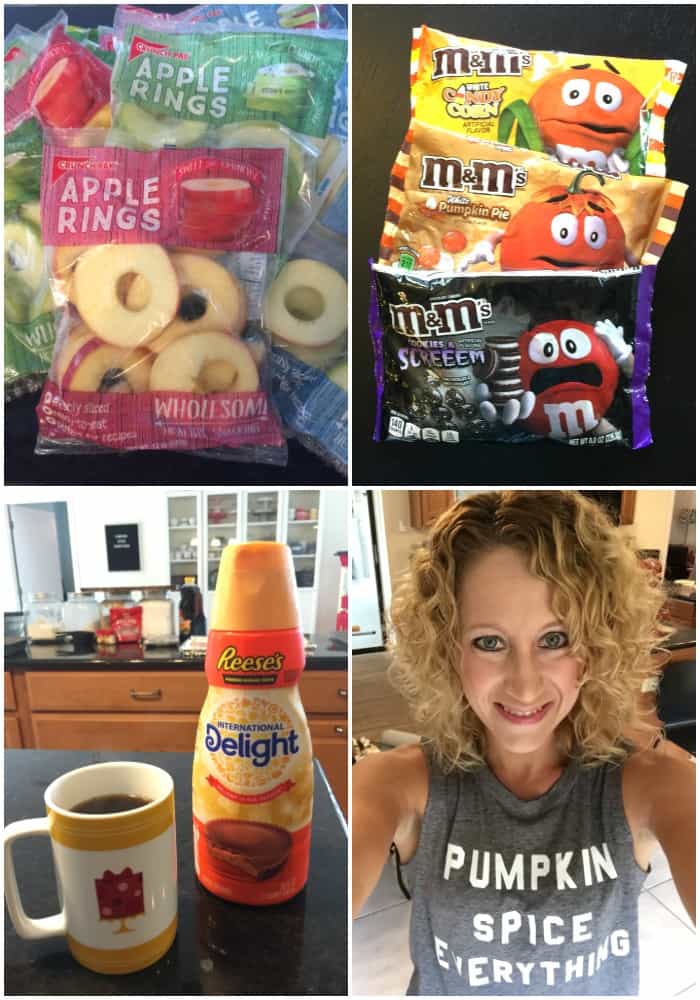 7. I love finding new products in our stores to share with you guys. Crunch Pak came out with apple rings. Next week Aimee from Shugary Sweets and I will be sharing some fun new recipes using these fruit rings. It's going to be applicious!!! Make sure you stop back in for apple week.
I love finding seasonal candies at the store. These three bags of M&M's were a total impulse buy the last time I was at Target. I just can't resist a fun flavored chocolate.
And I finally found this awesome Reese's creamer in my local grocery store. I have been looking for a few weeks now, so I was totally stoked to add it to my coffee.
Target strikes again. This Pumpkin Spice Everything t-shirt had to come home with me. Right now I'm all about adding pumpkin to everything in the kitchen, so it was a must have purchase.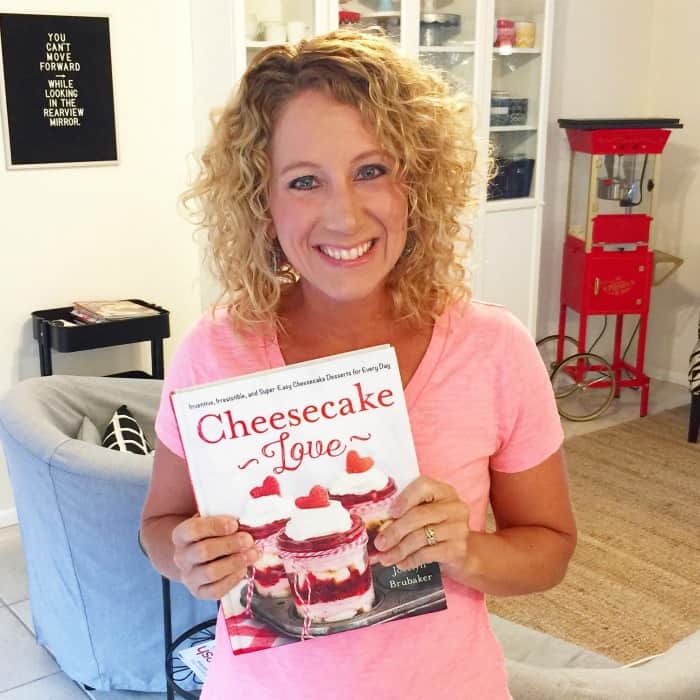 8. Holding your very own cookbook is such an awesome feeling! This month Cheesecake Love came out in stores. I am so excited for everyone to get a copy and cheesecake all the things!!!!
9. I don't really have a reason for this little graphic, other than it makes me laugh every time I see it. You are welcome.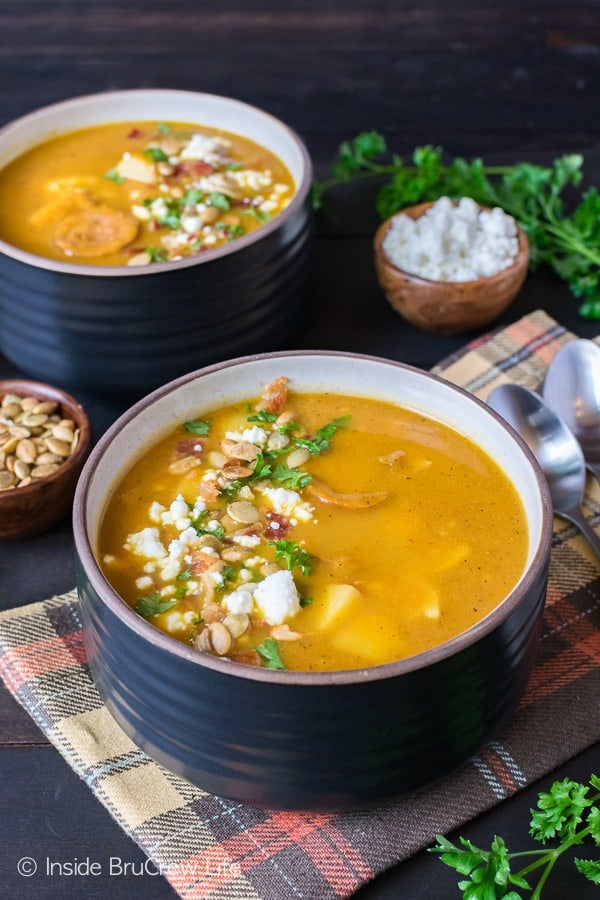 10. I have been trying to make and update some of our older recipes from a few years ago with some new pictures. This Pumpkin Potato Corn Chowder got the special treatment this weekend. Don't you just want to grab a spoon and dive into that hearty bowl of soup? The extra garnishes made it extra yummy this time around.
Have a wonderful week, friends. This week I have a few new recipes to try out, some cleaning projects that need done, and some sunshine to soak up. Life is always busy, but we are enjoying doing life together. And in light of the recent tragedy I will be hugging my family a little bit more and enjoying my time with them even more!
*This post does contain an affiliate link. Thank you for letting us share products with you this way. As always, these do not cost you any extra.