*I have been selected by Kraft Foods to be a spokesperson for VELVEETA Cheesy Skillets. While I have been compensated for my time, my opinions are my own.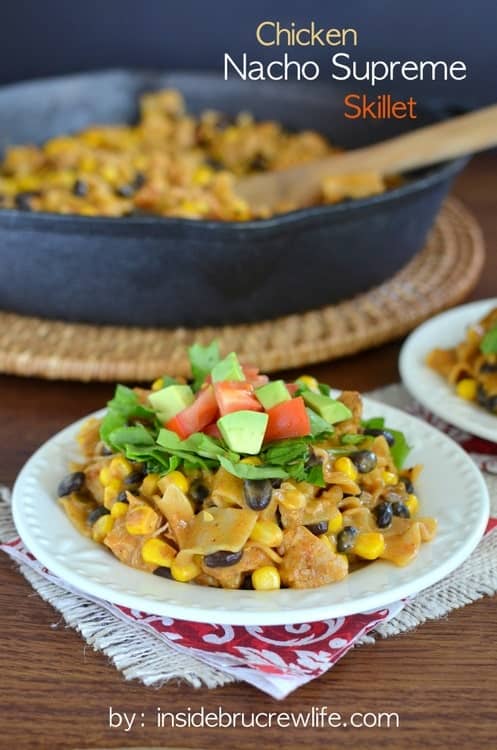 Some of the things I like to look for when shopping in different kitchen stores are fun baking pans. I have started to accumulate quite a collection of different types of pans. There are pans for making donuts, whoopie pies, and cheesecake stored in totes in our basement. Those pans come out every so often when I have a fun baking idea.
On the shelves in my basement are also a few different sizes of skillets. I tend to forget those pans are down there when I make dinner.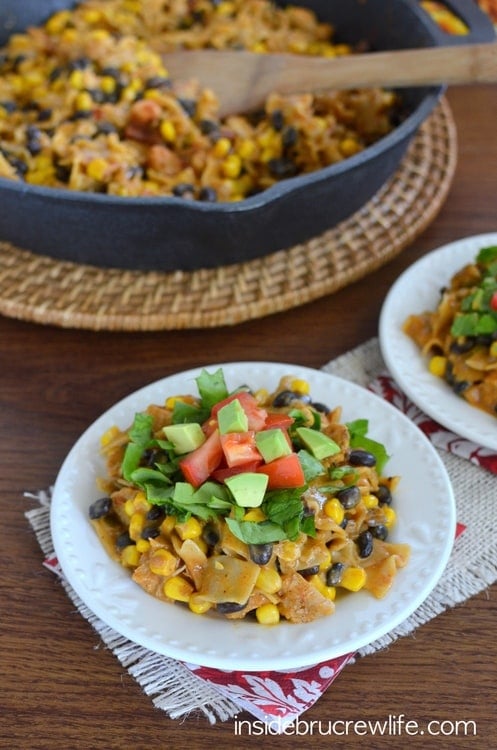 Recently VELVEETA contacted me about trying their new Cheesy Skillet dinners for my family. These are a delicious and easy way to put those unused pans back into play.
Apparently there are quite a few other people out there that have forgotten about their skillets too. VELVEETA noticed that there are thousands of skillets listed for sale on online auction sites. All of their owners have forgotten how to use these skillets for dinner. VELVEETA purchased more than 1,000 skillets and returned them to their owners with a box of VELVEETA Cheesy Skillet. #whatmyskilletisfor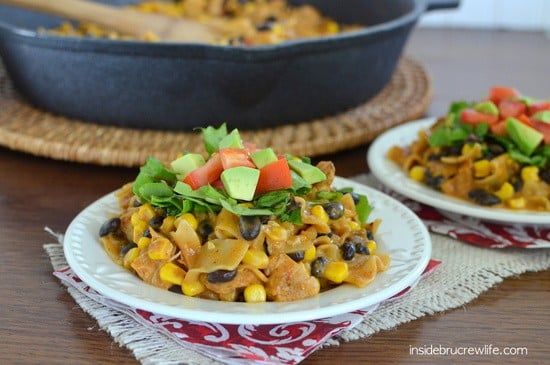 I was very excited to watch for my new skillet and boxes of Cheesy Skillets to arrive. That box was opened immediately, and the first one I noticed was the Nacho Supreme Skillet Dinner staring back at me. I have a slight weakness for any and all things nacho related. A plate of nachos can not be anywhere near me, or I will devour it all.
Seeing that dinner on top was a sign to me that I needed to make this one first for our family.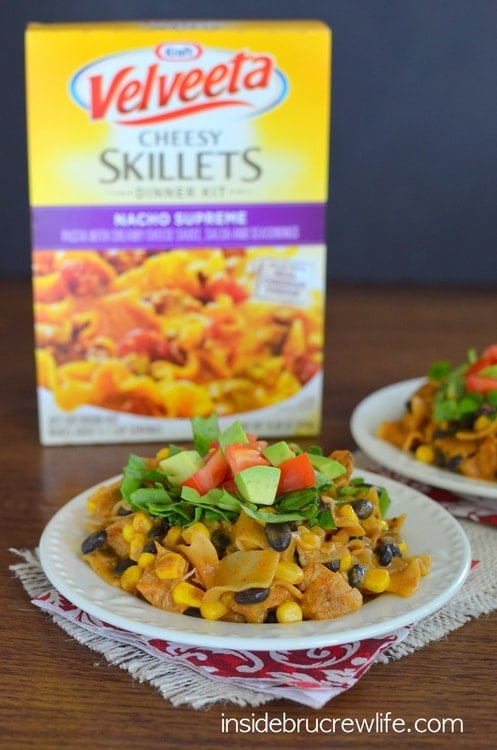 The only thing you need to add to these boxed dinners is the meat. Now the Nacho Supreme does call for ground beef, but chicken nachos happen to be my favorite. So I substituted a pound of chicken for the beef. I love that these dinners are easy to make, and that you can change up the ingredients based on what you like or have on hand.
I cooked the chicken in my skillet and then added the water, noodles, and seasoning and waited for it to come to a boil. After the noodles finished cooking, I also added one can of drained corn and one can of rinsed black beans.
Now it is time to add that Liquid Gold!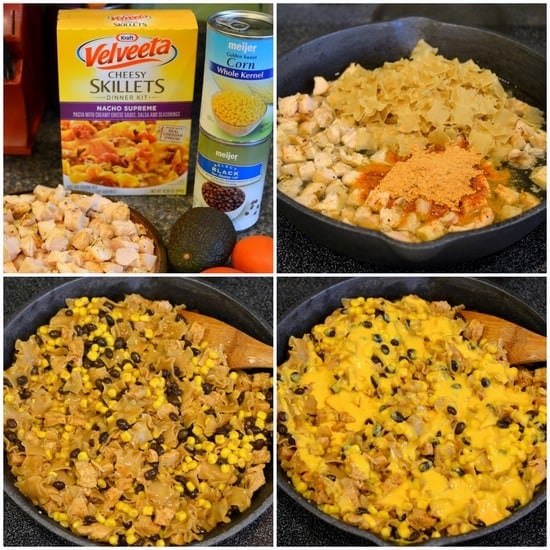 I think stirring in the packet of cheesy goodness was my favorite thing. I mean look at the Liquid Gold covering all the noodles and meat. This is definitely what those unused pans in my basement need.
Now to set the table and add one more nacho inspired topping. I had bowls of chopped lettuce, diced tomatoes, and diced avocados ready for anyone who wanted to take their dinner to another level. This Chicken Nacho Supreme Skillet got thumbs up from everyone around the table. Our skillet will definitely be used again for more meals.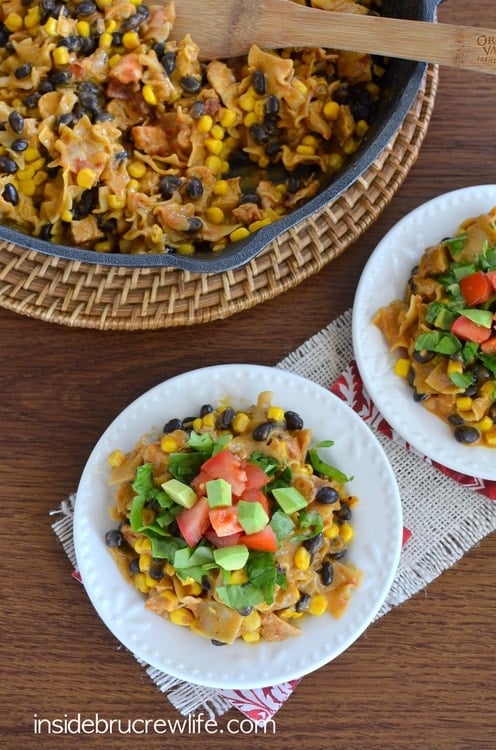 Connect with more with VELVEETA:
Website | Facebook | Twitter
*I was sent a new skillet and boxes of VELVEETA Cheesy Skillets to review. I also was compensated to create a recipe and blog post. All opinions expressed in this post are 100% my own.