These Chicken Bacon Alfredo Lasagna Rolls are a quick and easy way to enjoy lasagna in a hurry. These rolls are great for making up early in the day and baking when everyone is home from school or work.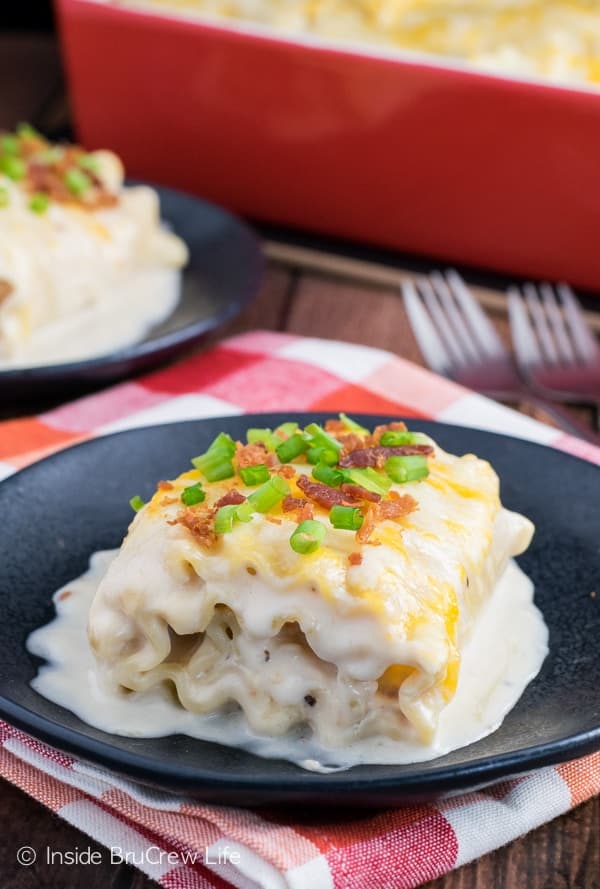 Over the past year I had a set a goal of making more dinner recipes for my family. Oh, I do cook...I just like to bake a whole lot more. But you already kind of figured that out if you have been reading this blog for very long, right?
Brownies, cookies, cakes...those kind of things are where my baking mojo is the happiest.
But those things don't make good dinner food. Or at least that's what the family keeps telling me. I don't know. I'm good with brownies and ice cream as a dinner option. My jeans might not be as happy after a few times though. So, I guess I better get back to thinking up some dinner ideas.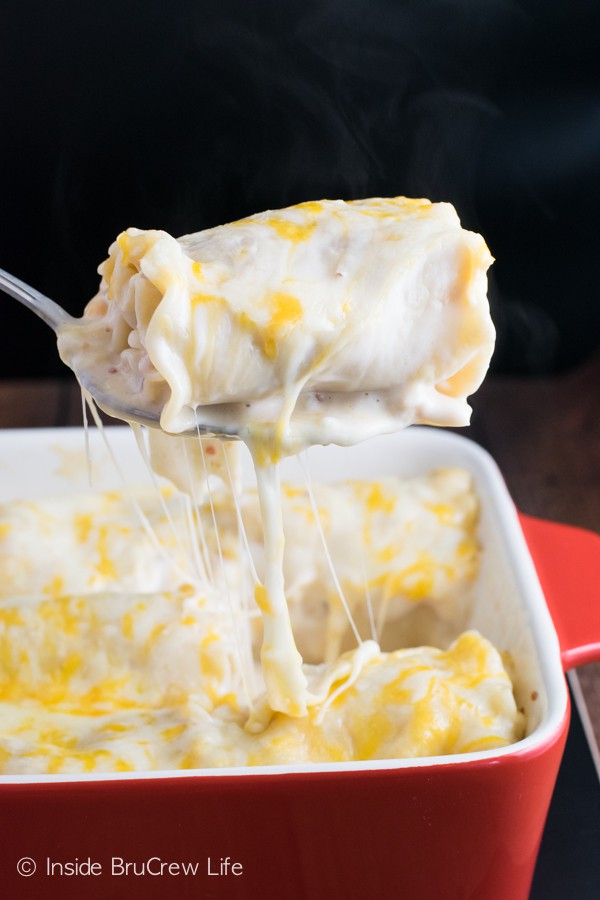 I have found that if we do not plan out a week of meals and shop for those meals, we do not do very well when it comes to dinner time. Most of the time my husband can look in the cupboard and come up with something on the fly, but I haven't gotten there yet. Something about always thinking about sugar hinders my dinner thought process.
Our kids have been getting home late each day from practices or games, and if dinner hasn't been planned ahead of time, we are hitting the restaurants a few times a week because everyone is hungry that very minute.
Eating out is getting a little pricey! It's a good thing we are on the last week of soccer & volleyball practices and games around here. Maybe with everyone on a regular schedule, we will be better about meal planning. Fingers crossed on that one! We need more meals like this chicken supreme pasta bake in our life.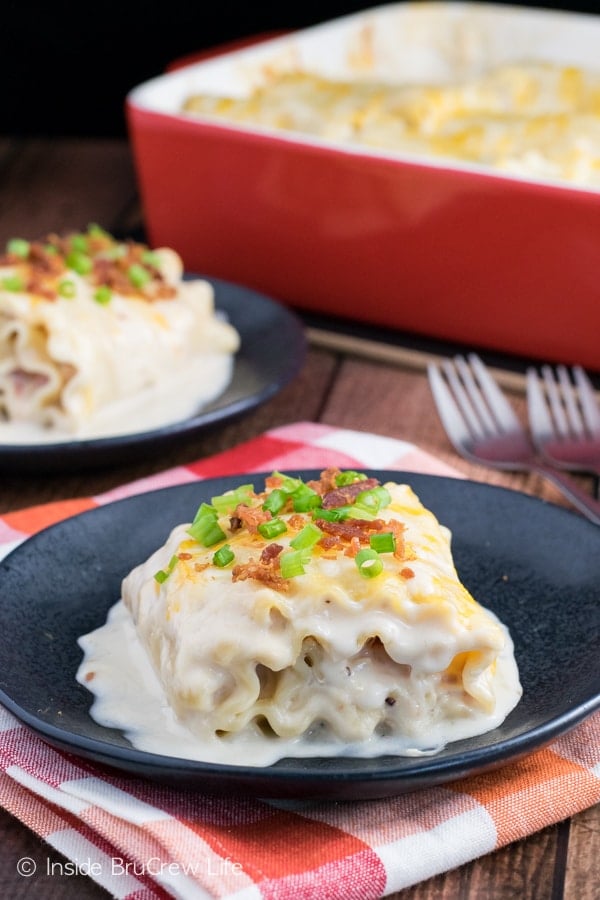 A few weeks ago, I was looking through the real food cupboard because I had a crazy desire to make dinner again. When I get that feeling, I have to jump on it right away before it passes and I feel like making more homemade brownies.
Anyway, I found a box of lasagna noodles hiding in the back. I can't even remember why or when I bought those noodles, but right then and there I decided it was time to jump on the lasagna roll bandwagon. A quick search of the rest of the cupboard and fridge and I found Alfredo sauce, canned tomatoes, chicken, bacon, and a few kinds of cheeses.
These are all things we like, so I combined them and spread the mixture on the cooked noodles, then rolled them up carefully. Cover them in sauce and more cheese and bake until gooey!
The best part is that this is an easy dinner to make ahead of time and have waiting in the refrigerator for when everyone gets home. You can pop it in the oven and bake it quickly while everyone puts away their school stuff and washes up for dinner. (Just remember to add a little bit more time if you are baking it cold.)
Not too shabby for my first time back at dinner prep. I just might keep this dinner thing up yet...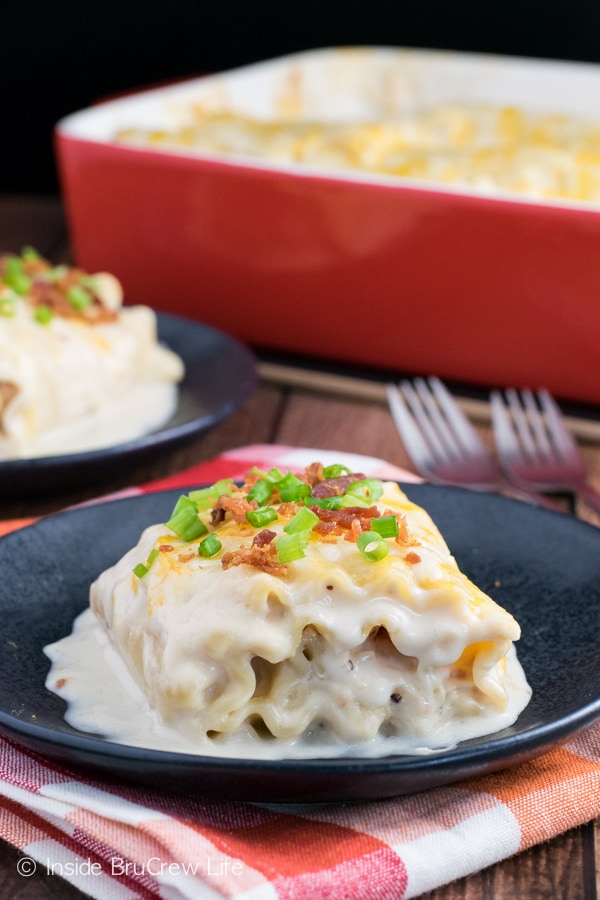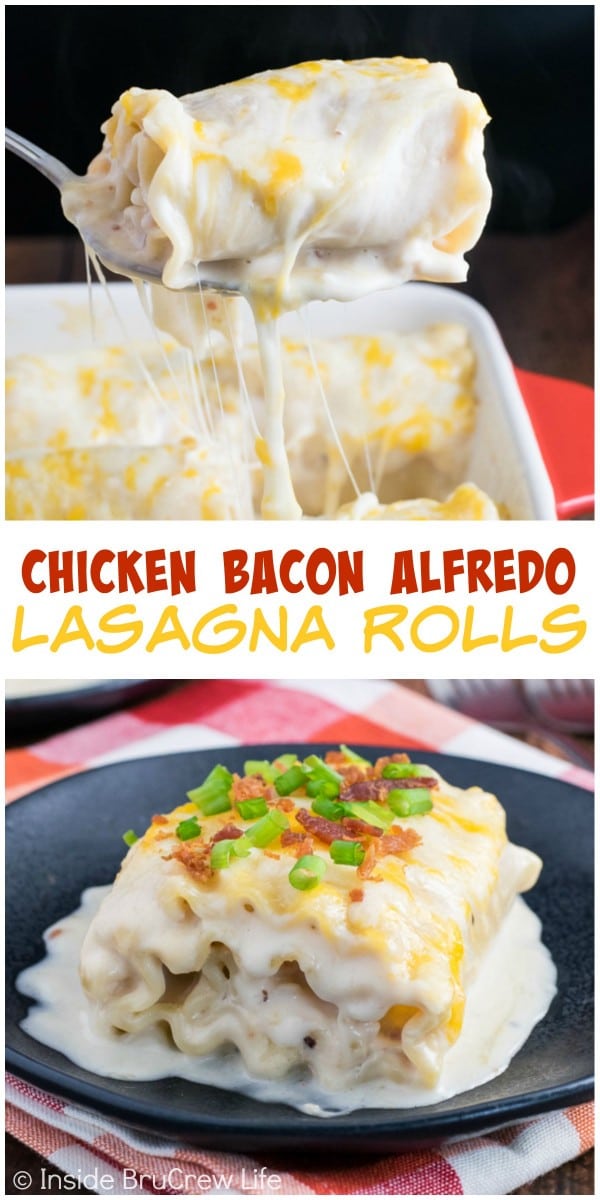 More pasta dinners that our family enjoys: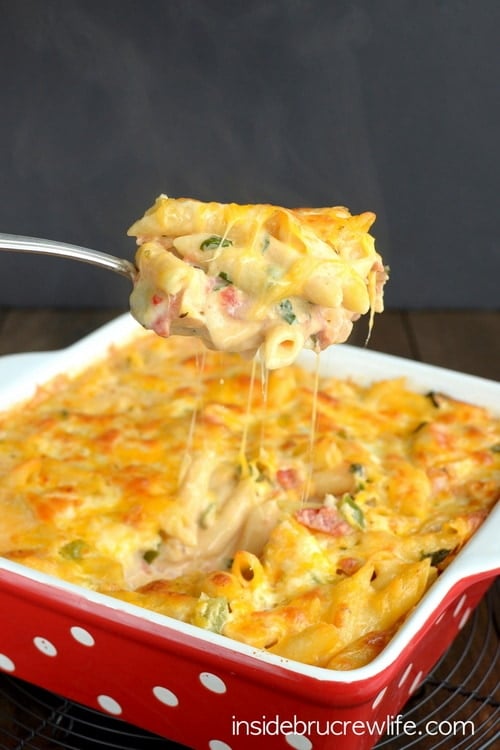 Chicken Bacon Ranch Pasta Bake