Tomatoes and basil give this easy beef pasta a delicious flavor. It is the perfect 20 minute meal you can enjoy any day of the week.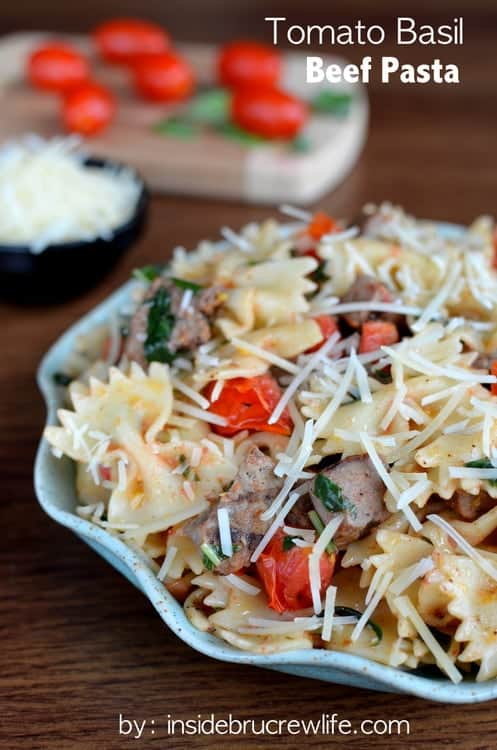 The answer is yes.
What? You weren't going to ask if I was officially obsessed with making pasta dinners?
Well, I will just admit it now before you start wondering. I am officially and totally in love with creating new pasta dinners.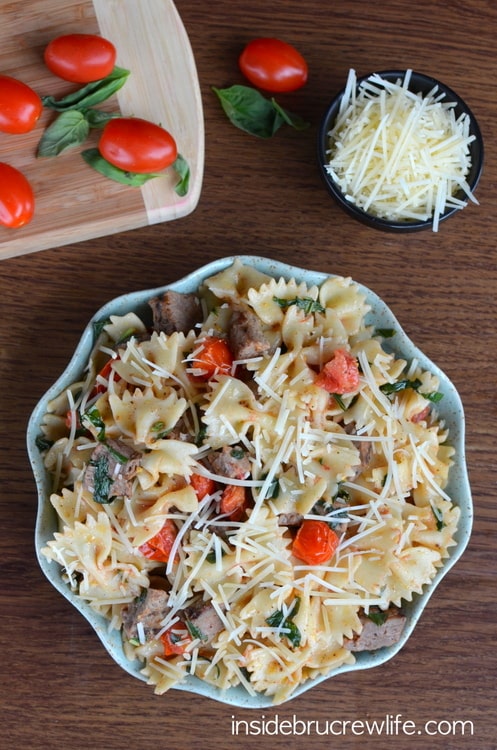 The idea for this pasta came from a magazine I was reading at my son's orthodontist appointment. Now here's the problem. I have absolutely no idea what magazine it was. All I remember is there was a dinner with pan roasted tomatoes and basil.
And the dr.'s office is an hour away, so I can't just pop in one day to see if that magazine is still sitting there. Even if I could...I don't remember what the front cover looked like. So, let's just pretend I came up with this entire meal by myself 🙂
Ok, fine. Let's just talk about something I do remember. And that is just how good this pasta was.
This "sauce" for this dish comes from sautéing the tomatoes and basil in olive oil. Then toss it with already cooked pasta and cooked beef fajita meat. You can buy the meat at Sam's Club, but any pre cooked beef fajita mix from any store would work. Sprinkle the warm pasta with some shredded parmesan cheese before serving.
A dinner that is easy, delicious, and ready in 20 minutes. Perfect for those busy (or lazy) days of summer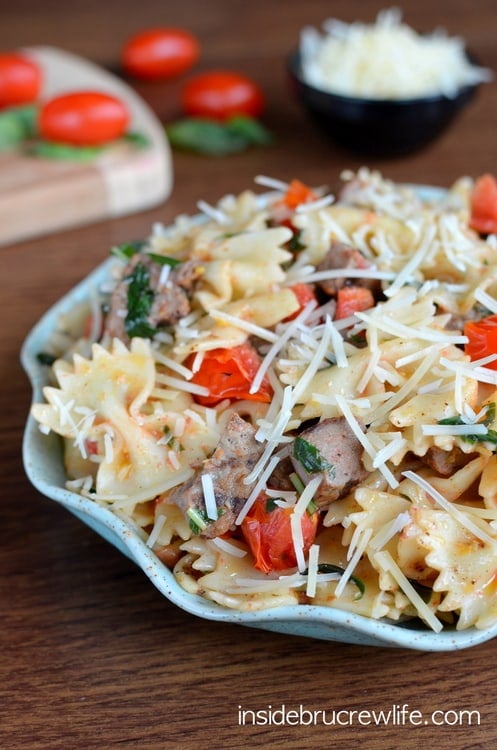 More pasta recipes that get rave reviews in our house: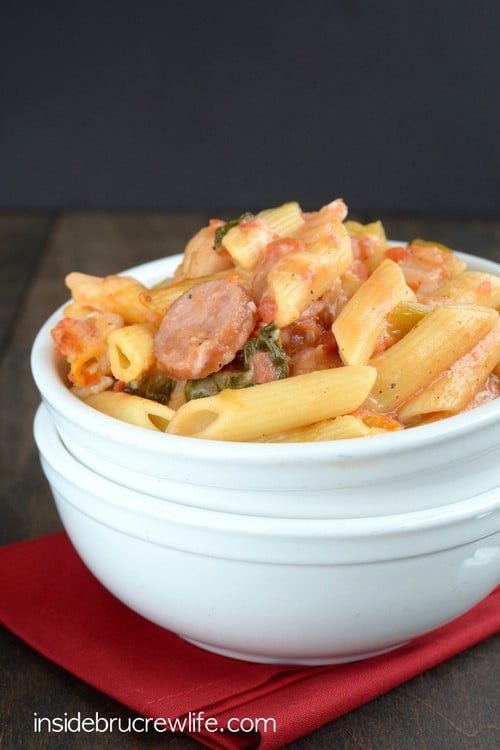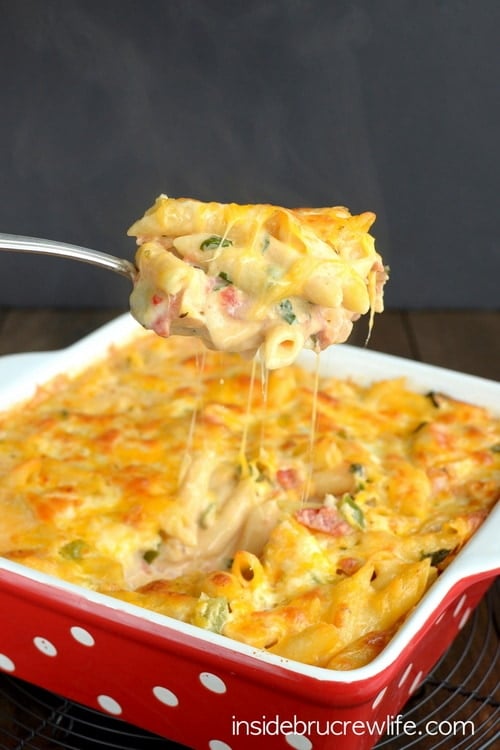 Chicken Bacon Ranch Pasta Bake