These Chipotle BBQ Chicken Sandwiches are a delicious and easy dinner for when you do not want to be in the kitchen for long.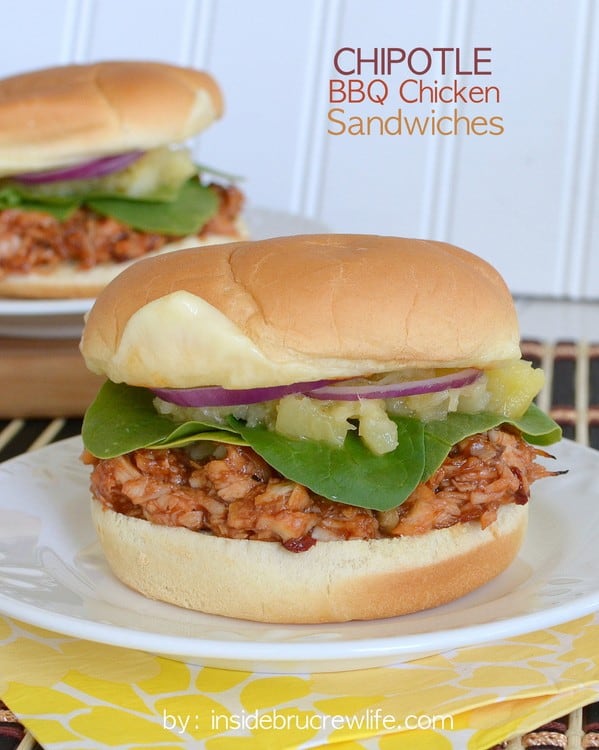 Yesterday we celebrated Father's Day with my husband.
Now, we didn't do anything extra special.
We went to church, had burgers, played ninja, watched tv and ate strawberry pie.
Pretty much a regular day, but it was with the daddy we love,
and that makes it special no matter what!
My husband is the best dad!
He works all day and still comes home and
wants to spend time with our kids.
I know that we irritate him something fierce some days,
but the man just keeps on loving us!
He lets the kids jump all over his back
and lets them try to take him down in ninja games.
He also will bounce on the trampoline whenever...even when he is dead tired.
He is also such a Godly example to our kids (and to me).
I am so thankful our kids have such a wonderful father to watch and imitate.
Thank you sweetheart for showing us what a true man of God is!!!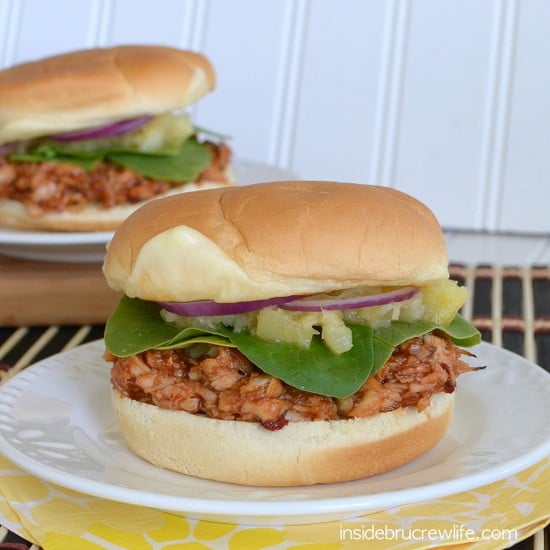 Now since my husband doesn't have a sweet tooth the size of Texas like mine...
I thought I would share a fun Chipotle BBQ chicken sandwich recipe with you today!
We have been adding chipotle to a lot of different things these days...
pizza, pulled pork, pasta, and of course this chicken.
The spicy flavor is so good when mixed with the BBQ sauce...
and you can add as little or as many of the peppers and control the heat.
We tend to like it spicy so I chopped up 3 for this.
The spinach and pineapple will tone down the heat for you!
Here are a few other BBQ and Chipotle recipes that you might like: