Dinner ideas do not come to me very often. I was pretty excited to create these BBQ Chicken & Avocado Quesadillas for my kids the other night.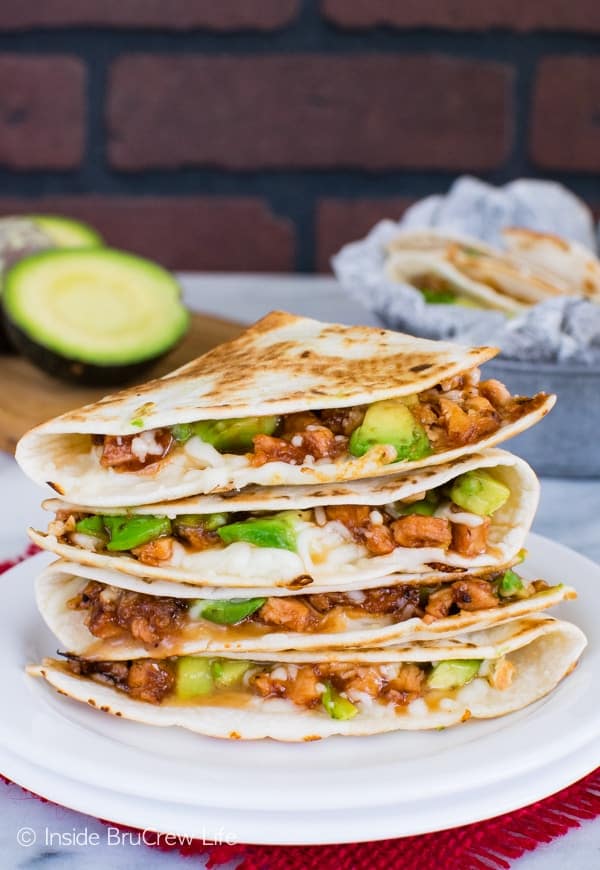 (photos updated June 2016)
In fact, when I have to come up with a dinner idea on the spot, I blank completely.
and good bloggy friends who post yummy dinners.
Plus, dinner is much harder to photograph...
all my natural lighting from my front windows is gone
by the time I have dinner plated up.
Now if you asked me about a dessert recipe...
I could probably rattle off at least 10 decadent options for you.
And I probably have all the ingredients in my pantry to make those dessert right away.
Dessert is so much easier to photograph too.
I'm not sure why my brain doesn't like dinner.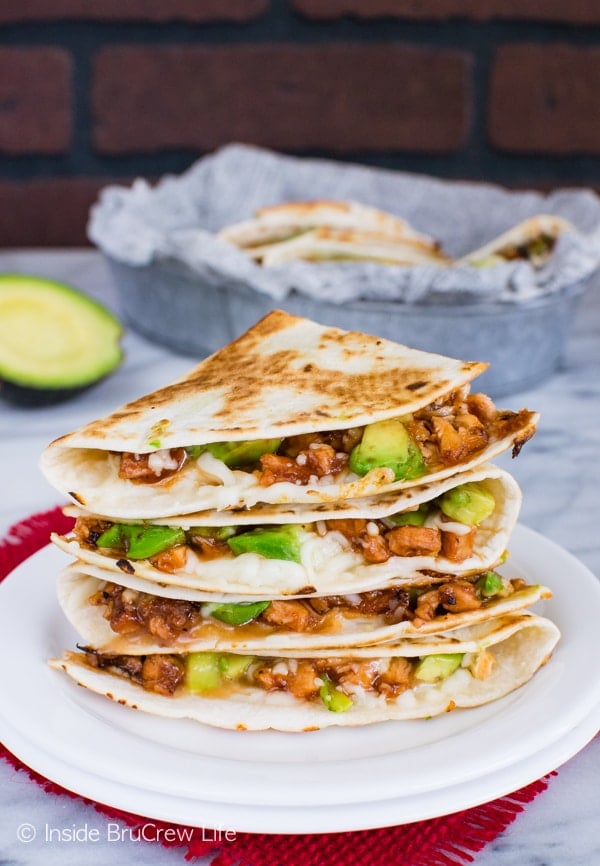 It's a good thing that my kids are very active
because there are some night when the hubby is working long hours,
that we exist on cereal, pancakes, and of course leftovers.
Let's not forget the token chicken nuggets and mac & cheese that happens all the time too.
This easy dinner was based on the leftovers from the other night.
All day I was thinking about the chicken that we had in the fridge.
What could we do with it other than have another salad again???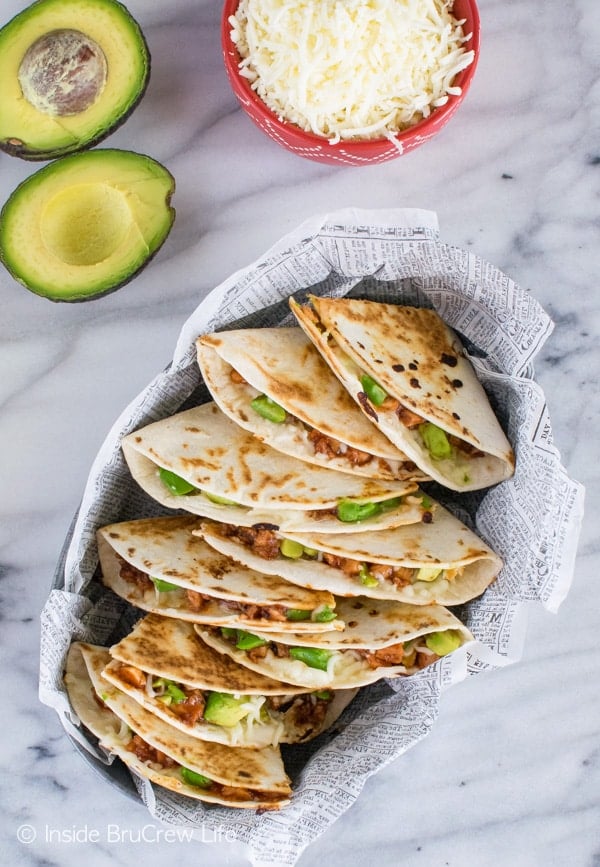 For some odd reason I thought about the avocado sitting on the counter,
and suddenly all I could think about
was putting it in a grilled cheese sandwich or a quesadilla.
And do you know what? Cheese, chicken, and avocados are delicious together.
These BBQ Chicken & Avocado Quesadillas were so good that I just had to share it with you right away.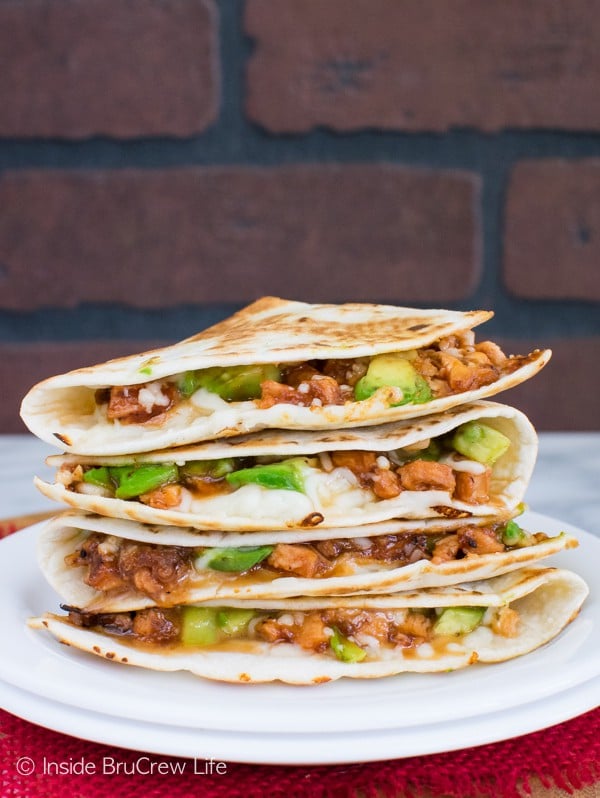 There is still chicken left in the fridge and one more ripe avocado...
can you guess what I am making for lunch again today???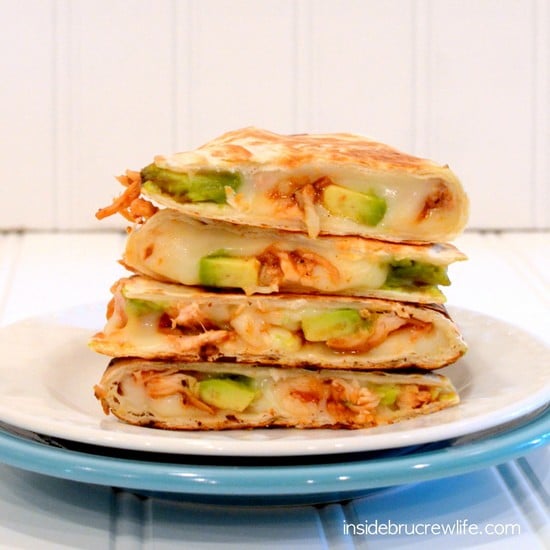 (original photo from May 2012)