Looking for an over the top cupcake for your next party? These
Chocolate Chip Nutella Cheesecake Cupcakes
are the perfect way to go.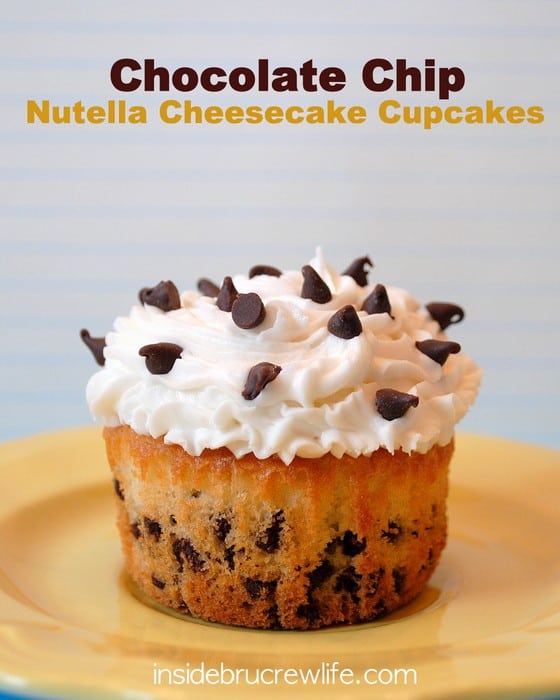 Do you know that automatic car washes are a stressful thing for me?
I had gone 19 years without venturing into one and I would
have been perfectly content to go another 19 years.
But my hubby wanted the van washed and he had to go to work,
so, he sent me on the mission.
Believe me I tried to get out of it...
because the thought of driving up to one and not getting my wheel
in the track was totally freaking me out!!!
I had visions of me totally missing it and then becoming so frustrated
and embarrassed that someone else would have to fix my problem.
And of course then I would never be able to go there again, because
I am sure they take pictures of "crazy" drivers and keep them posted
in their break room just so they can laugh it up during lunchtime!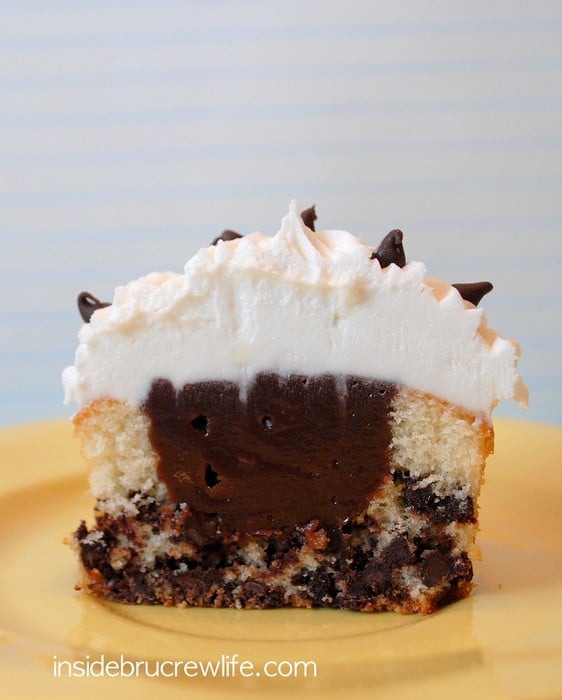 My husband told me to suck it up and use the giant mirror that
is right above the track. He also said if I couldn't do this simple
thing...he was going to revoke my driver's license!
(I'm not 100% sure he was joking!!!)
Anyway, the threat of me being stuck at home forever
was enough to get me moving to the car wash!!!
I mean hello, I need a car to get me to the grocery store
every time I have a crazy need to bake something.
And let's face it...that happens way more than I want to admit:-)
So the kids and I headed out and honest to goodness
I thought my heart was going to pound out of my chest,
but I am so happy to report that no pictures of this crazy
driver will be gracing their break room walls!!!!
I did it!
I actually used the mirror and got my tires
in the track on the first try!
Not sure if I could do it again...
and I have no intention of trying again anytime soon!
I am also pretty sure the threat of no vehicle
and no grocery store shopping
for yummy cupcake ingredients helped me steer so well...
that and a whole lot of prayer before, during, and after.
It would be tragic if I couldn't get things like
cake mixes, chocolate chips, and nutella.
Because then you wouldn't get to look at crazy things like these:-)
And you like it when I bake right???
Just humor me and say Yes!!!