A hidden coconut center and chocolate and caramel drizzles turn this Chocolate Coconut Bundt Cake into the perfect chocolate dessert.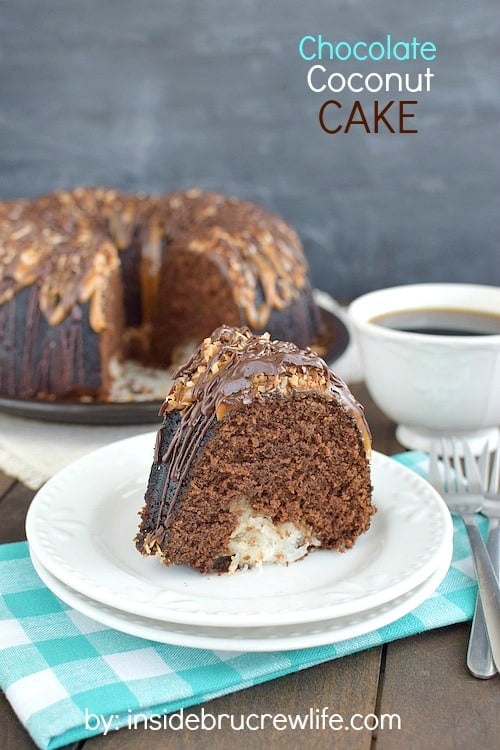 Oh, the weather outside is frightful, but my oven is baking so delightful. I have my temperature cranked to a balmy 78 degrees, my curtains are closed to hide the snow from my eyes, and the coconut treats are baking away.
Coconut tends to make my mind go to the tropics. So, when the weather is downright frigid around here, you will find me in the kitchen surrounded with all sorts of coconut goodies. Sorry kiddos, mama loves her coconut.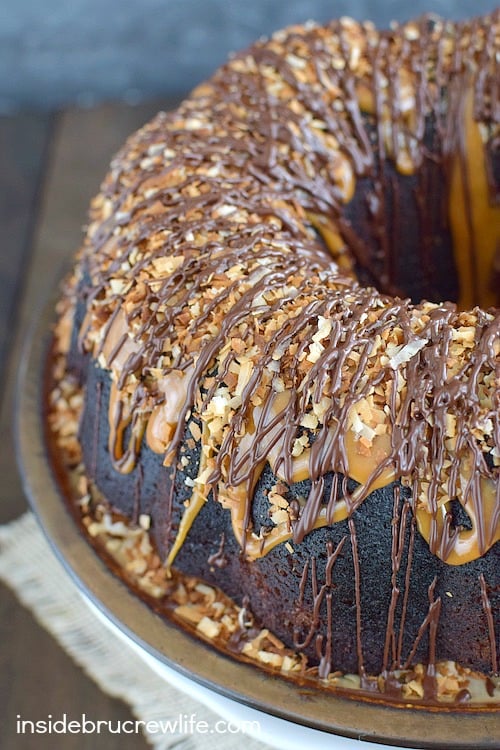 For this chocolate cake recipe, I chose a dark chocolate cake with a hidden tunnel of coconut goodness. The recipe itself looked pretty perfect, so I only made a few minor changes to the cake.
The top needed some fun toppings though.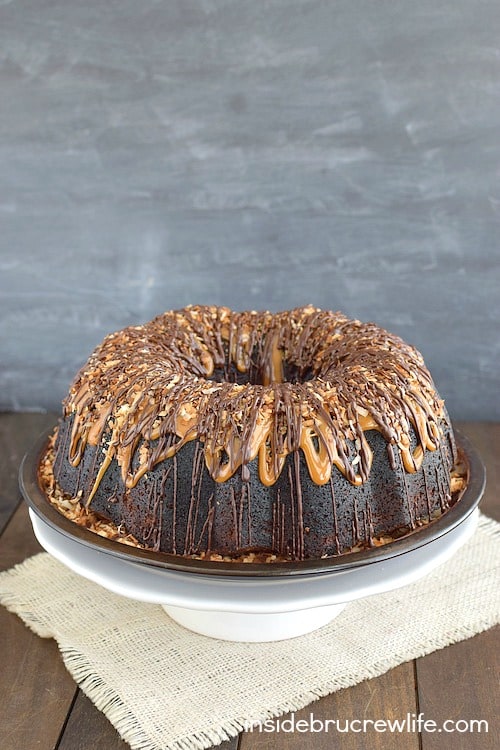 The crazy baker in me had to fix that right away. Since this is prime girl scout cookie time, I decided to give this chocolate coconut cake some Samoa loving.
Caramel, toasted coconut, and chocolate was the perfect "icing" for this delicious cake. I couldn't stop sneaking slices every time I walked through the kitchen.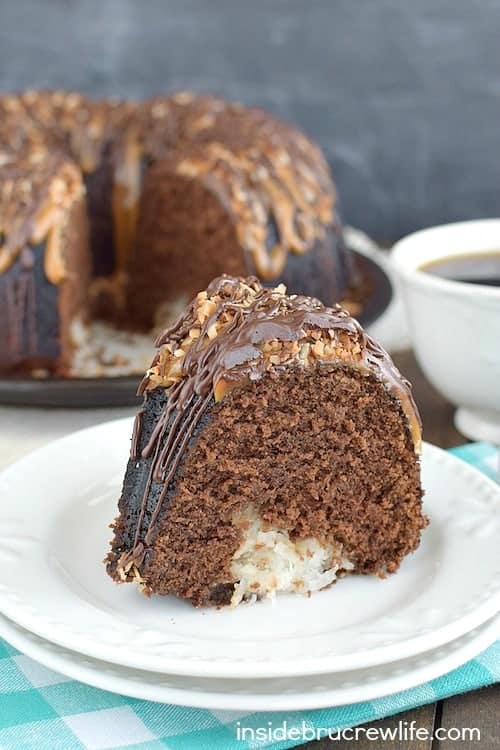 It's a good thing summer is far away, because all this snacking I'm doing is not good for shorts and bathing suits.
I guess there is a good thing to cold weather...all the layers of clothing I can use to hide my cake rolls. LOL!