The holidays call for lots of chocolate and peppermint, especially when it looks like this Chocolate Peppermint Cake. A homemade chocolate cake with a marshmallow frosting and candies will make the holidays sweeter.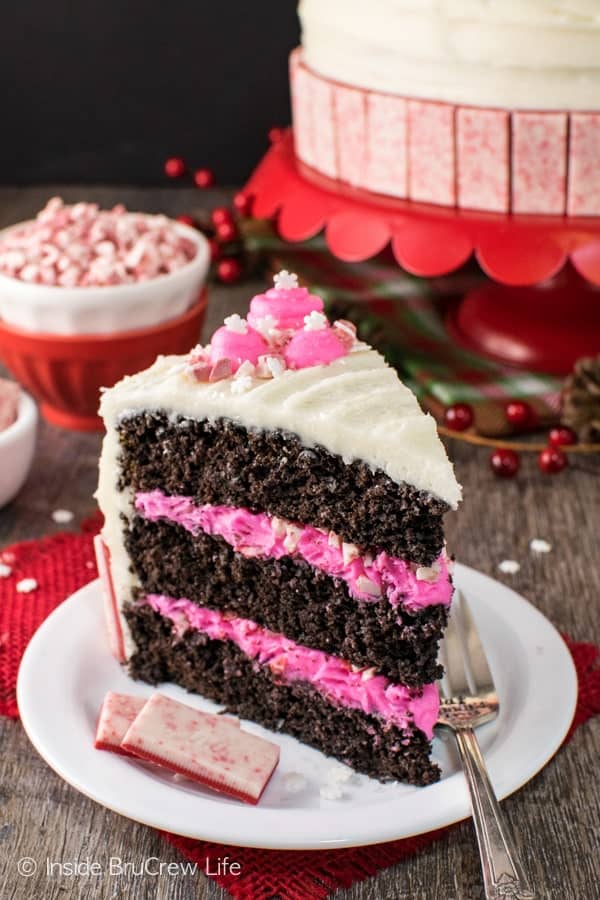 I will never understand people in parking lots. The other day we were out shopping. The parking lots and stores were busy because everyone else was doing last minute Christmas shopping too.
We pulled into one aisle behind another vehicle, when suddenly she stopped to wait for someone putting bags in their car. They had just started to unload the cart, so it was going to be a while. This is the moment when you decide to keep looking for a spot. Or I don't know, maybe park in an open spot farther away.
Since she was still waiting, we went around her and found a spot at the end of another aisle. As we were walking into the store, we looked back. Sure enough, that vehicle was still sitting there waiting.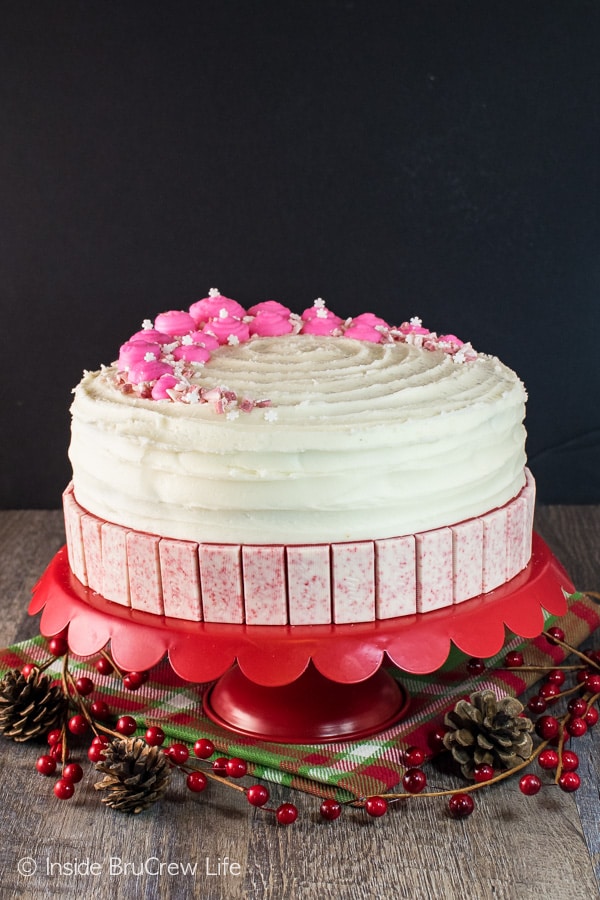 I don't get it. You are getting out of your car to do some walking in the store. Why not just park a few spots away and get a little bit more exercise?
It is the season for all the cookies and fudge. I know I'm guilty of snagging a few extra pieces here and there, so I'm all for a little extra walking. The way I look at it is that if I park farther away, I have permission to eat another slice of cake later. Winning.
Speaking of cake, let's chat about this pretty chocolate peppermint layer cake because I know you are drooling over it.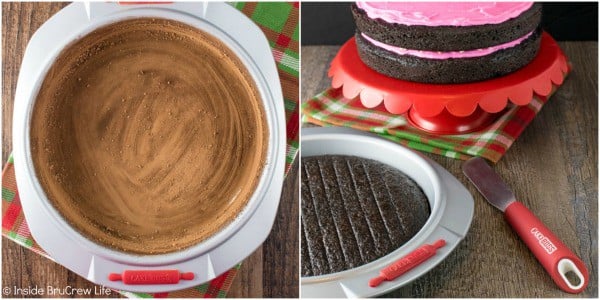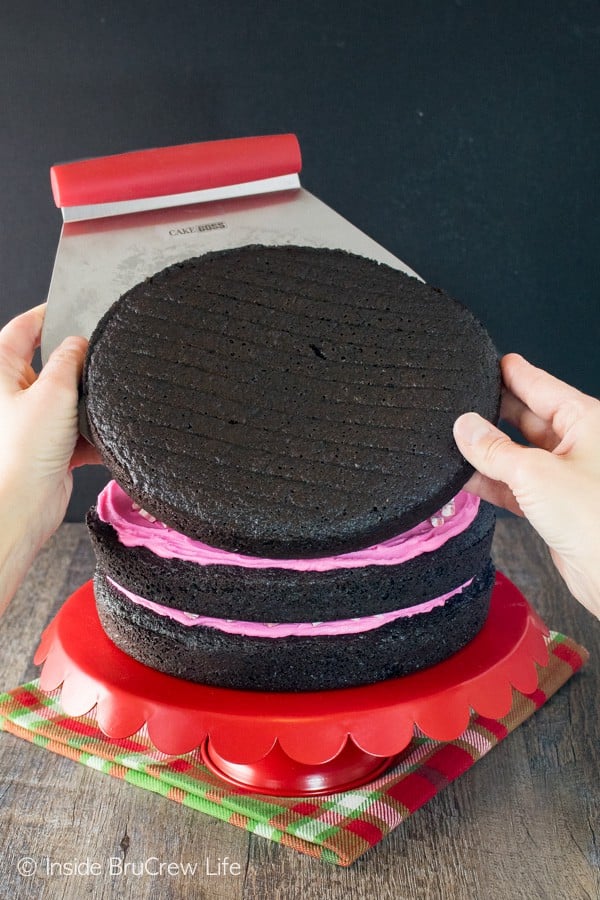 Over the years, I have made my fair share of cakes. There have been plenty of times that I have held my breath as I picked up a cake to place it on top. Thank goodness for layers of frosting that hide cracks, right?
The cake lifter is the perfect tool to use when sliding cake layers in place. The rubberized handle gives you control as you slide the base under cake layers or pies.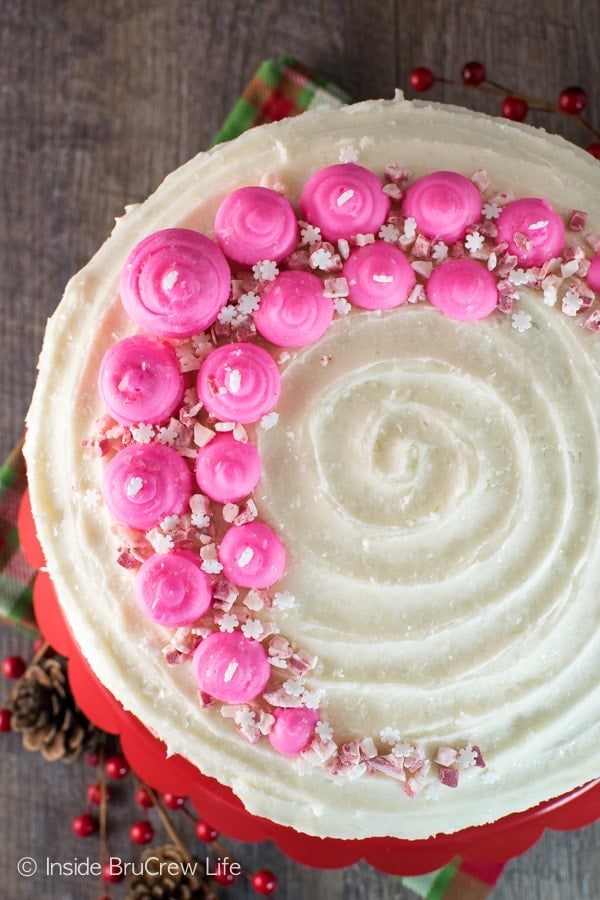 Tips and Tricks
Grease your cake pans, then dust them with cocoa powder because flour will leave a white layer on your finished cake.
Make sure you beat your softened butter and sugar until it is light and fluffy. This will add air to your mixture, so that your cake layers will rise better.
Divide your cake batter evenly into 3 bowls. Each cake layer uses 2 cups of batter.
Cool the cakes in the pan for 10 minutes before flipping them out onto a cooling rack.
Add pink gel color to 2 cups of frosting. Adjust the color to your liking by adding more or less. Set aside a little bit, so that you can decorate the top later.
Layer the cake, pink frosting, and peppermint baking chips. Cover the entire cake with the remaining white frosting.
Use the remaining pink frosting, candies, and sprinkles to add a fun holiday flair to the top of the cake.