Chocolate Pumpkin Cheesecake Cupcakes: chocolate cupcakes with a delicious pumpkin cheesecake center and a cinnamon white chocolate frosting on top. Perfect cupcake for any fall party.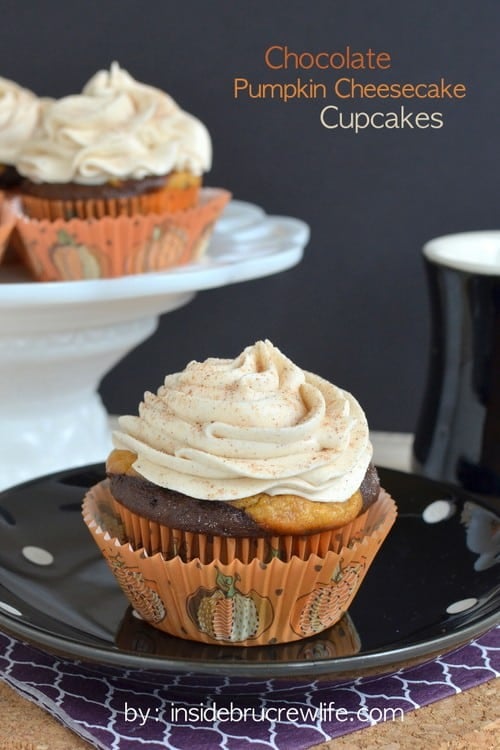 Dear News Crew,
Thank you so much for deciding to visit my house for an interview on neighborhood crime today. I am so glad that I did not shower, was sporting a pony tail and decided to wear barely any makeup. That should be a pretty sight on the evening news tonight. At least I wasn't in pajamas or sweats.
Love,
The Vain Lady Who Hopes No One Recognizes Her
Dear Ankle,
It's time you suck it up and stop hurting. I have given you 4 weeks of rest. In return, you have allowed the brownies and cupcakes to take up residence in places I don't like. I have decided to make you go back to the gym, so don't even try to start hurting again because I'm not listening.
Love, The Exercise Deprived Lady with Cupcake Buns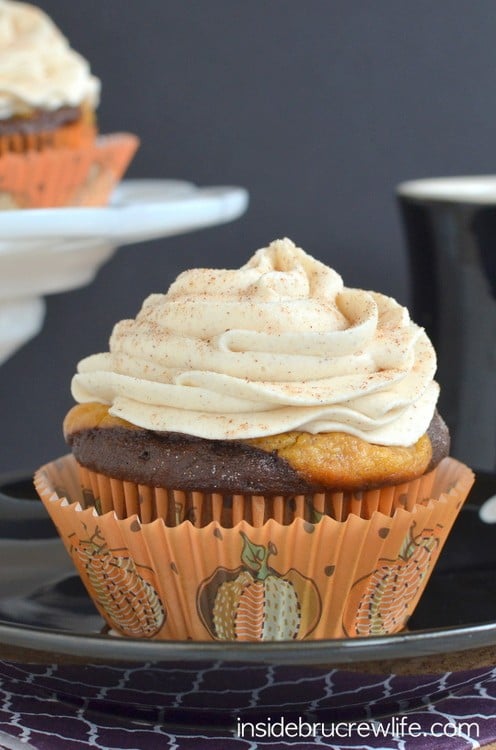 Dear Elliptical,
Why do you always cause me to think about cookies and cupcakes when I visit you? Next time I am there, please make sure to fill my head with visions of salad instead. Thank you for helping me out with this weakness of mine.
Love, The Lady with Cupcake Visions
Dear "Empty Cupboards",
Where did all the food come from? I told my husband we had "nothing" to eat for dinner last night, but he was able to pull a few different cans of vegetables, rice, and V8 out of you for a soup. What gives? I was hoping for pizza or take out. At least the throw together soup was actually pretty good. Next time I will make sure you are really empty before confessing there is nothing in the house.
Love,
The One Who Doesn't Like To Cook
Dear Dog of Mine,
What possessed you to bite our mail lady on the foot? You see her every single day. She is so nice and how do you repay her? By sneaking up on her and sinking your big teeth into her shoe. You are lucky she didn't pull out the can of pepper spray...that would have taught you a lesson. Next time Animal Control probably won't be so nice. How is house arrest going?
Love,
Your Disgruntled Pet Owner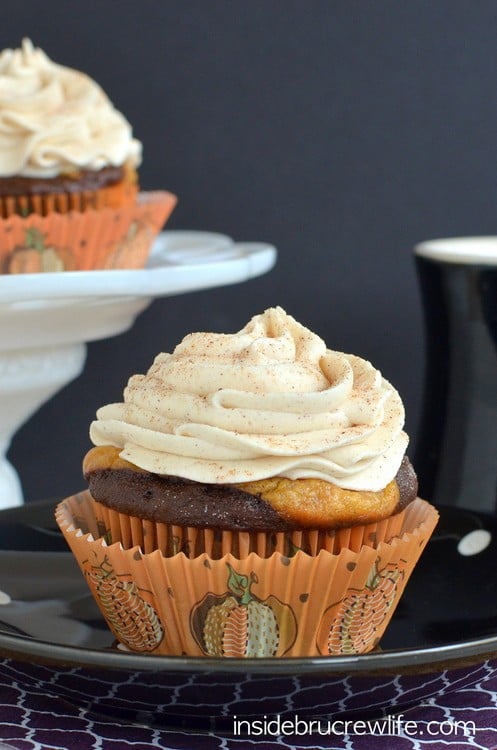 Dear Pumpkin,
I know I said I was kind of over you, but obviously I was wrong.
Thank you for showing me that I can't live through the rest of fall without using your wonderful orange-ness in just about everything I make. You were the perfect compliment to these chocolate pumpkin cheesecake cupcakes.
Thank you for not letting me stop using you to bake with.
Love,
The Orange Obsessed Pumpkin Lover
Chocolate Pumpkin Cheesecake Cupcakes recipe: