Hello from a banana freak.
I can't be the only one out there that likes their bananas to crunch, right?
You know the kind of banana.
Slightly green. Peel hard to get off.
Yup, that is just how I like to eat my bananas.
In cereal, plain, with chocolate...
It just can't
taste
like a banana to me.
Strange. I know.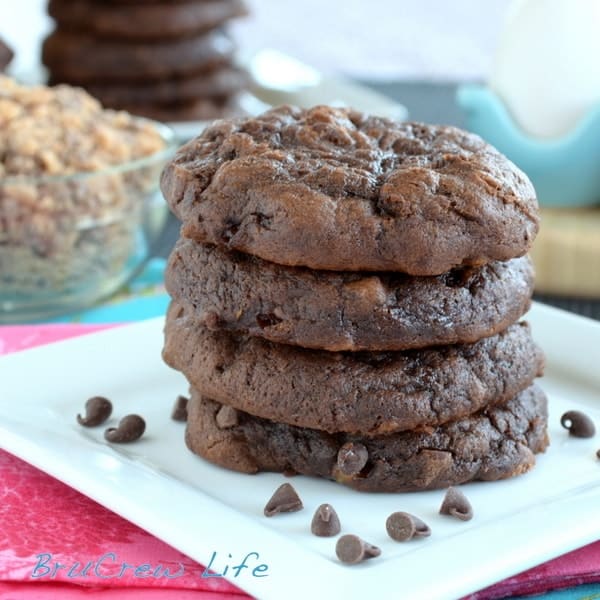 you have to leave them on the counter for a while.
Not a problem for me because as soon as they loose their green hue,
I won't touch them with a ten foot pole.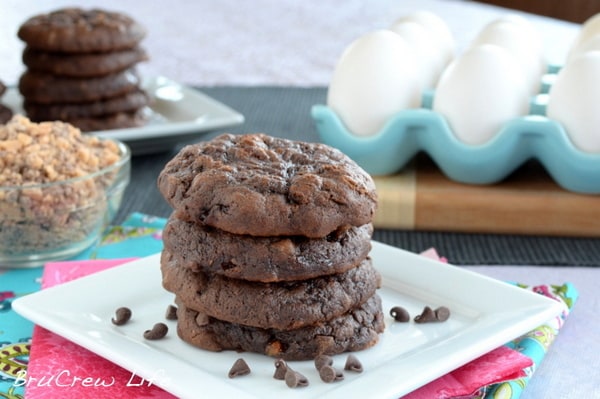 I don't know what to say about these yummy cookies from last week.
Best cookie to date.
Chocolate. Toffee.
Banana bread like texture.
Even better the next day.
Gone.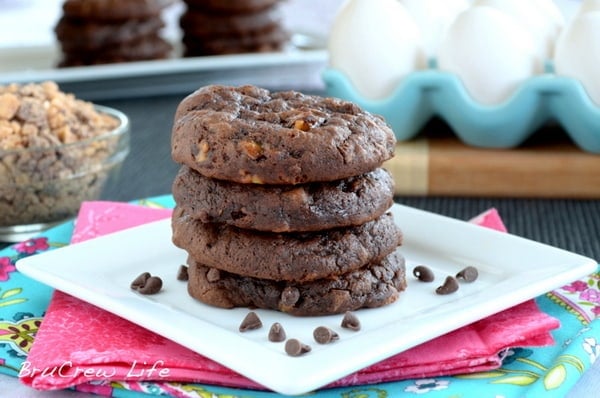 Yea, that just about sums it up.
So get out those fat pants and whip up a batch today.
What are you waiting for?
Your bananas are too green?
Ok, gotcha!
I guess you could always clean...which is how I'm going to spend this day.
Anyone want to do it for me???
I pay really well...in cookies.