Every so often I like to change up our meals around here. This week I wanted to have some citrus fish tacos for dinner.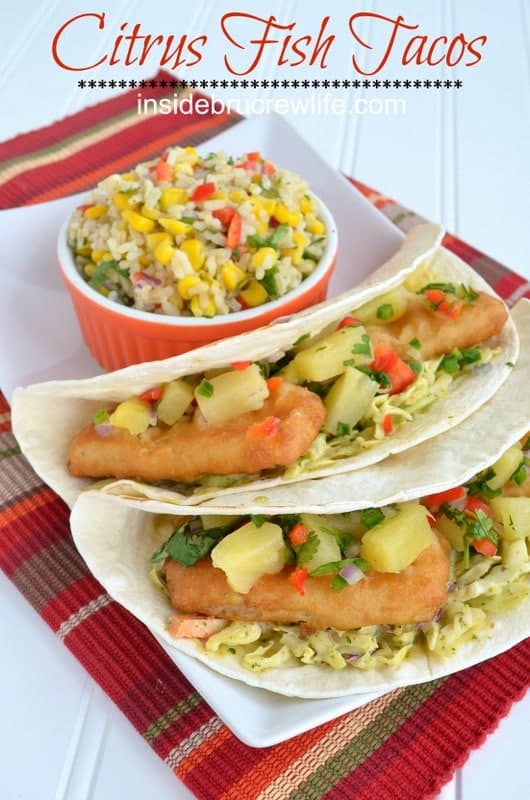 We usually eat chicken or beef in our tacos, so I was excited to try the fish tacos. It was actually our first time having them. We don't usually have fish very often for our meals. Maybe with new recipes like this, we will start incorporating it in our dinner menu more often.
I decided on our side dish and taco toppings and then headed out to the store for all my ingredients.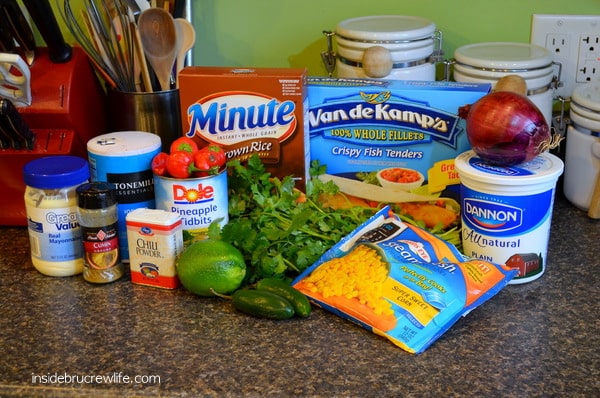 The first thing I did when I got the ingredients home, was to create the fruit salsa. You want to give those flavors time to blend and mix while you prepare the rest of the meal. I chopped up all the veggies at once, setting aside some for the rice I was making a little bit later. Give the salsa ingredients a little stir and put the bowl in the refrigerator until later.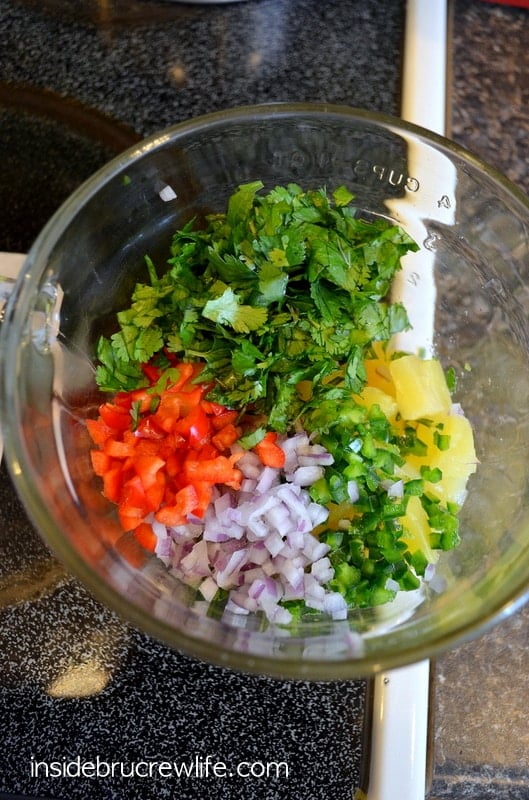 The next thing I make up is the cole slaw sauce. I like to throw all the ingredients into my food processor. In two minutes, you have a fresh sauce with great flavor. Toss in the bagged cole slaw and into the refrigerator it goes.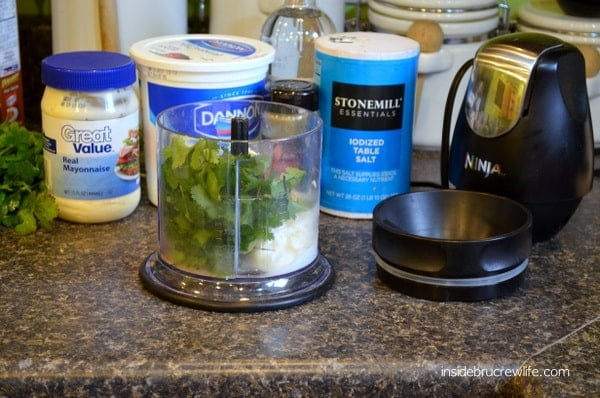 Now the fish goes into the oven, and I can concentrate on making some rice. By choosing the 10 minute rice, I can have the rice put together and finished while the fish is cooking.
All that is left to do is to set the table and to plate the tacos. The fruit salsa was the perfect addition to our citrus fish tacos. We loved how all the citrus flavors went so well with the fish and the veggie rice.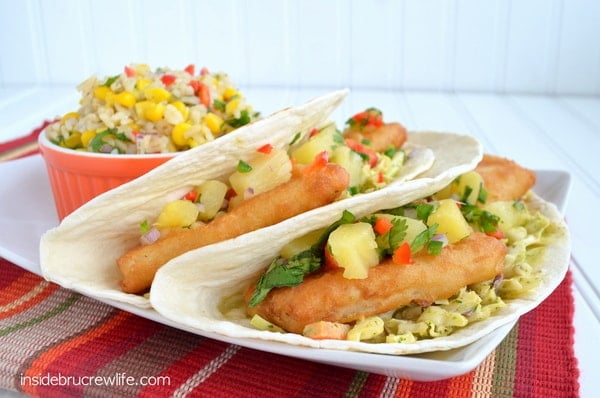 It is nice to have a dinner recipe on hand that can be made in a short amount of time. I love a meal that is quick to prepare and gives you restaurant flavor.