Thank you Pillsbury for inspiring me to come up with these fun Coconut Cream Cookie Cups.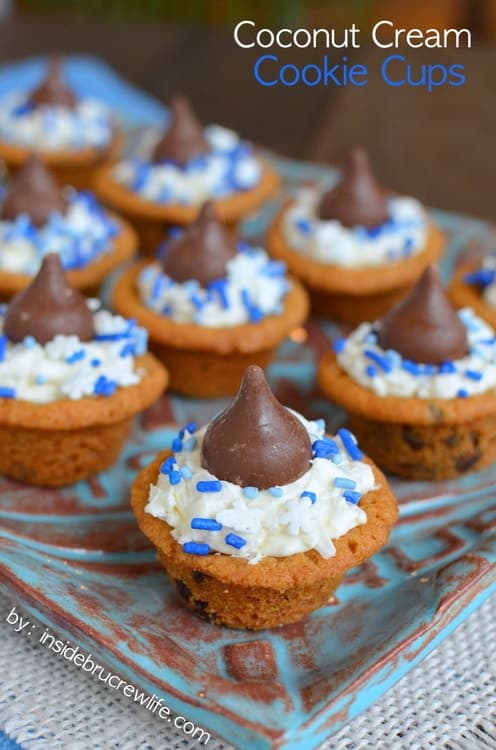 A few weeks ago I had the amazing opportunity to visit the Pillsbury kitchens as part of their Pillsbury Bloggers Holiday Event. You can imagine how excited I was to get that email. It was a blogger's dream come true to be invited. It was an action packed day and a half, and I was so excited to spend it with a great group of blogging friends.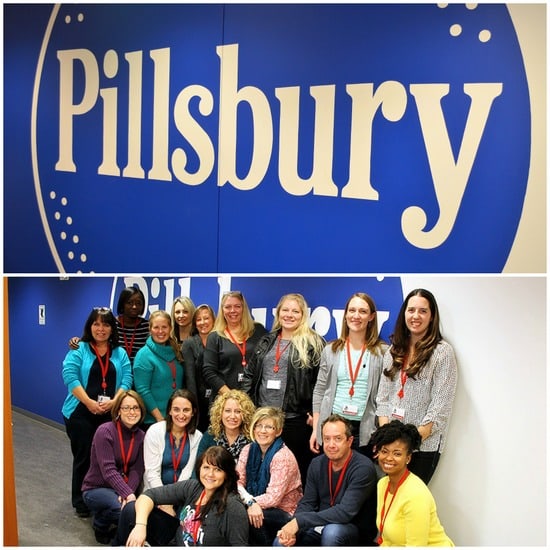 Our first night we had dinner together and just chatted and got to know each other better. It is amazing how well everyone got along.
The next morning we started with breakfast, and then we split into 2 groups for the day. My group headed for the photography studio first. We met with a food stylist who gave us some great tips to think about when plating our food. A few of the tips I took home were to show texture in your food, show heights and horizon lines when plating food, and that your food should be the star of your photos, not the props. Then we got to watch a few of the photographers shoot some food shots. Oh, and we also got to take a peek into their prop room. Can I just tell you I was in prop heaven there? Every single color and size plate you can imagine was in there. There were rows and rows of plates, linens, and backgrounds. It was incredible!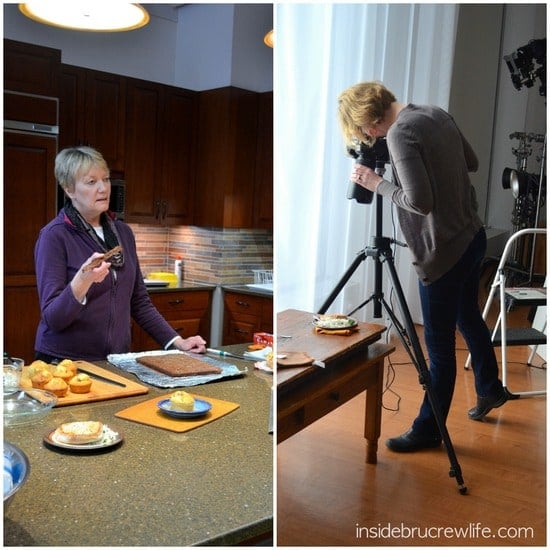 After lunch my group headed to the Pillsbury kitchens to bake up a storm. What an incredible kitchen to be able to bake in. We had a team of Pillsbury bakers waiting on us. They were there ready to help us and to bring us whatever we needed. It was so nice to bake in a relaxed atmosphere with Christmas music in the background. And not having to do our own dishes was a special treat. We were definitely spoiled there.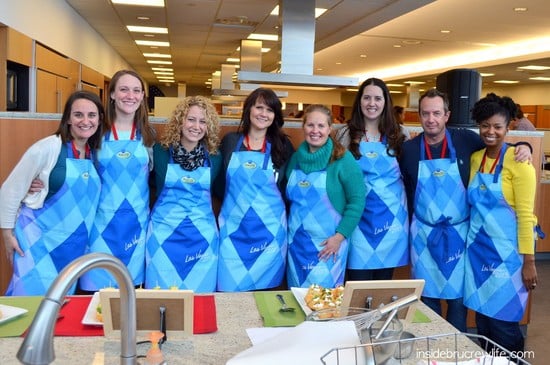 After baking some appetizers and these Gingerbread-Turtle Thumbprint Cookies, we were instructed to create our own cookie creations using anything from this table and anything that they had in their refrigerators.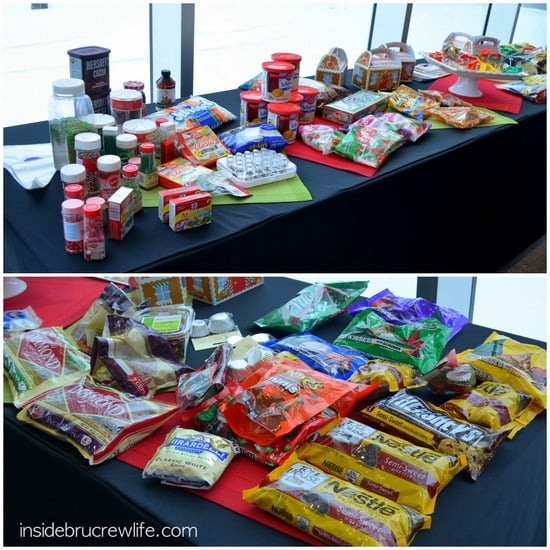 I had so many ideas running through my head as I stared at the inspiration table. After much thought though, I decided to create these Coconut Cream Cookie Cups. What an amazing experience to be able to create and bake in the Pillsbury kitchen. It was an experience I won't ever forget.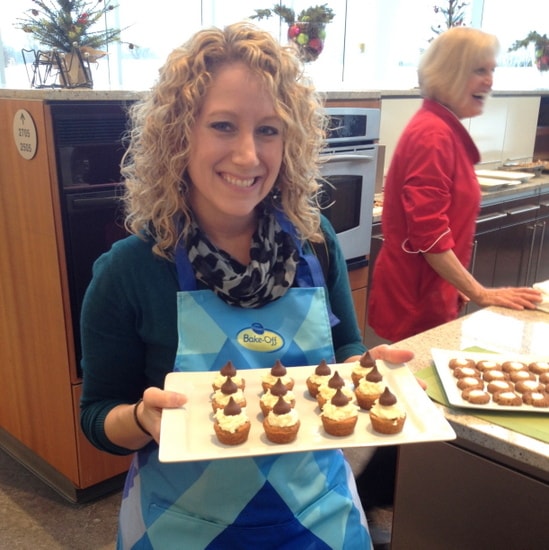 I love how easy these cookie cups are to make. I used the Pillsbury ready to bake cookie dough. It is already packaged into cookie balls, so all I did to it was to roll them into a ball before putting them into mini muffin tins. Make sure to spray the tins with a non stick spray, so that the cookie cups come out in one piece after baking.
As soon as the cookies are finished baking, use the end of knife or spoon to push in the centers while they are still hot. This will be for the no bake coconut filling to go in.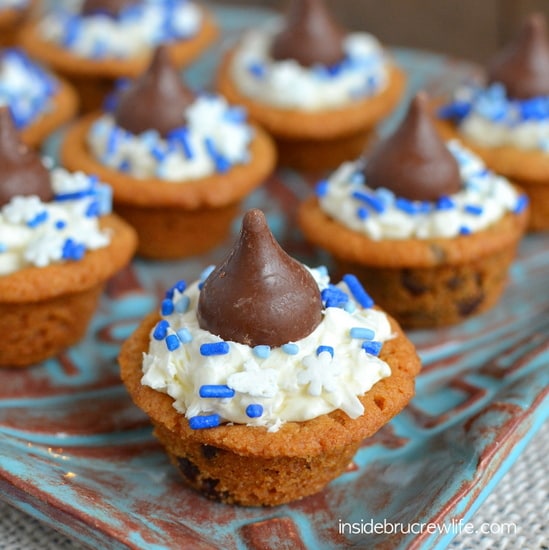 While the cookie cups are cooling, mix together the filling ingredients. Cream cheese, melted chocolate chips, and Cool Whip is a great no bake mousse to fill any cake or cookie with. Adding coconut gives it a fun tropical flair.
Every winter I get the urge to bake everything with coconut. It makes me feel like summer is coming faster if I bake coconut treats.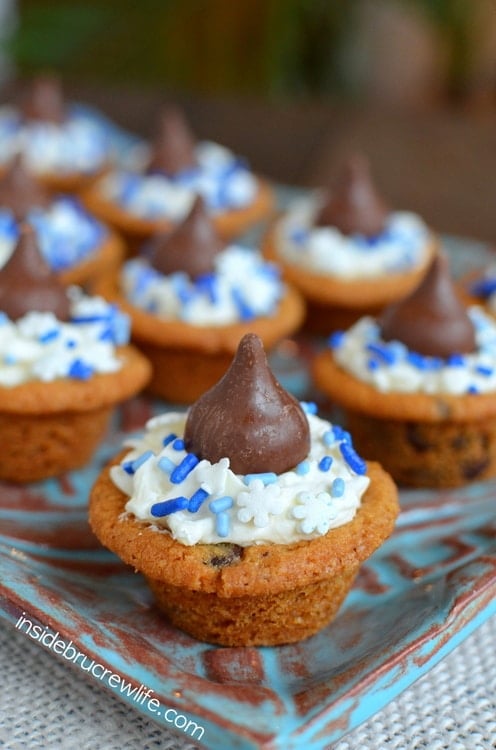 Stay up to date on all the BruCrew baking here:
FACEBOOK | PINTEREST | GOOGLE+ | TWITTER | INSTAGRAM | BLOGLOVIN
*Pillsbury provided me with a paid trip to the Pillsbury kitchens to be part of the Pillsbury Holiday Bloggers Event. All opinions expressed in this post are 100% my own.