These soft Gingerbread Pudding Cookies are a fun cookie to add to holiday cookie trays! Soft cookies loaded with cinnamon and white chips won't last long!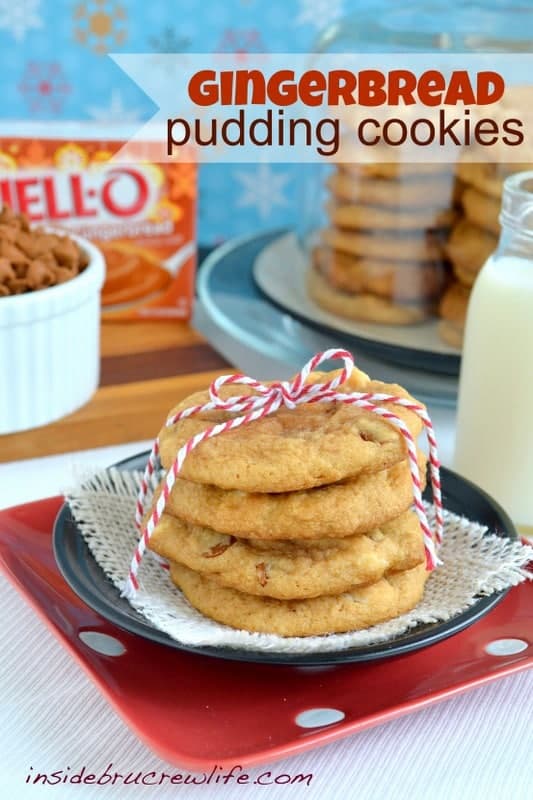 A few weeks ago I participated in a Cookie Week with Nikki from Chef in Training. These gingerbread pudding cookies are what I brought to share on her blog.
I had to share them with you here too. They were absolutely delicious and disappeared so fast from my cookie jar. You can see my original post here.
This time of year I like to bake lots and lots of cookies. Well, really I like to bake cookies anytime of the year.
But at least during the holidays, people don't look at you funny when you bake 12 different kinds in one month.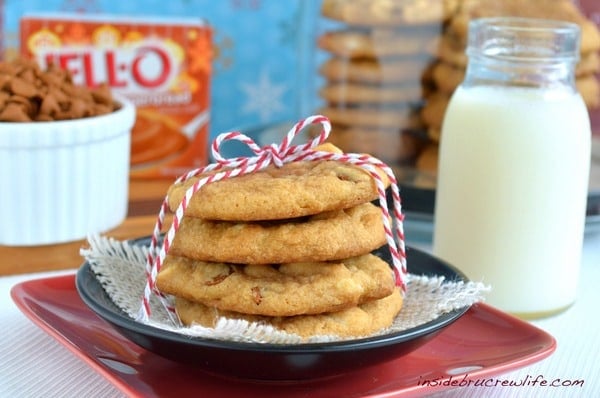 It's no surprise around here that I adore making pudding cookies. They have quickly become my favorite go to cookie.
It all began with these Peanut Butter Pudding Cookies and now I just can't stop.
So when I found Gingerbread pudding at the store, I just had to make cookies again with some cinnamon and white chocolate chips...because that combo totally says Christmas to me.
I found the gingerbread pudding and the cinnamon chips at Walmart on a holiday stand.
Pudding in a cookie makes them so soft and chewy. They are the best right out of the oven when the center is still slightly underdone.
After they sit for a few minutes the centers will set up and leave them all chewy and delicious. These ones have just a slight hint of gingerbread...enough to say bring on the holidays!!!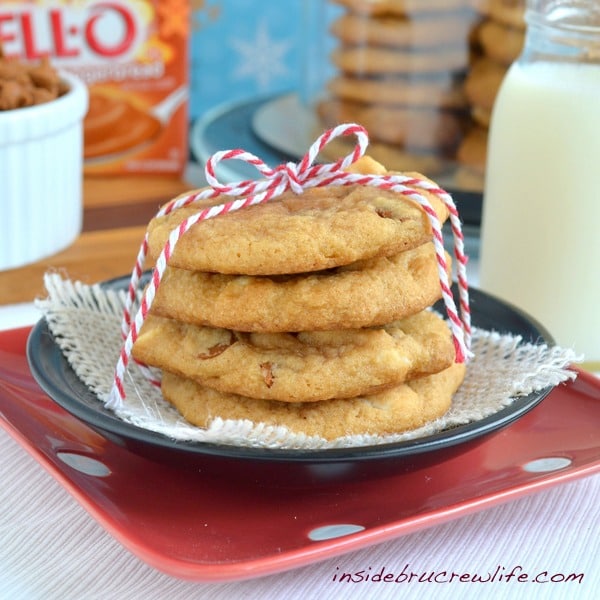 Want to make some more fun pudding cookies?
Here are a few other fun versions I have made.
Try subbing out the pudding mix I used with YOUR favorite flavor!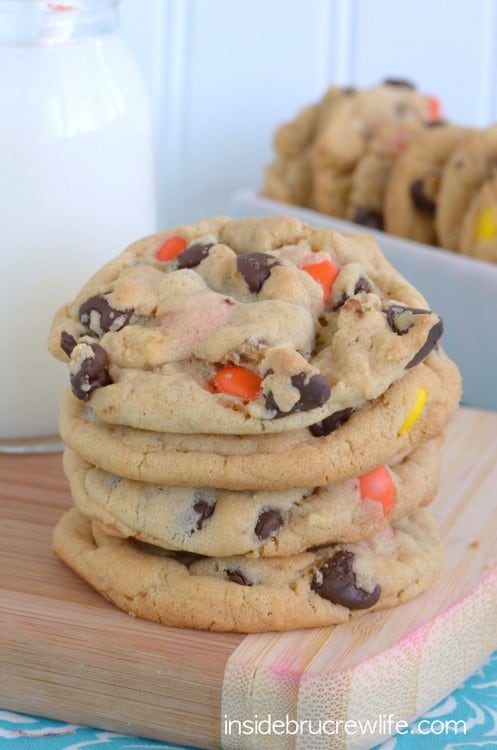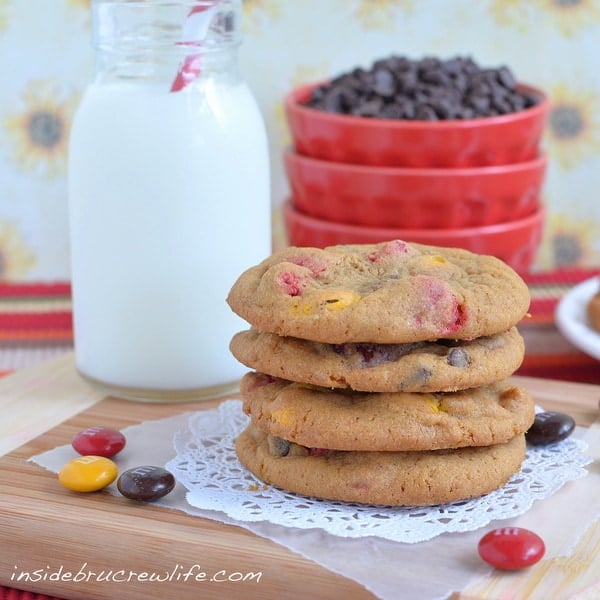 M&M Pumpkin Pudding Cookies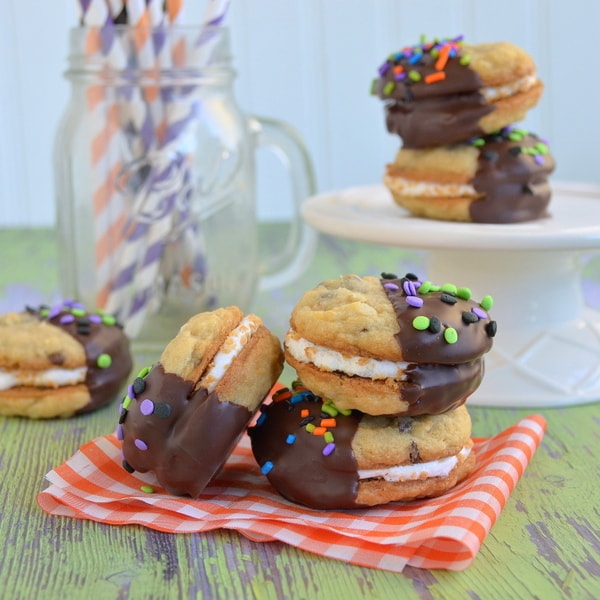 Coconut S'mores Pudding Sandwiches