Sometimes you just have to do something that is you...
because no one else is like you.
And that is a good thing.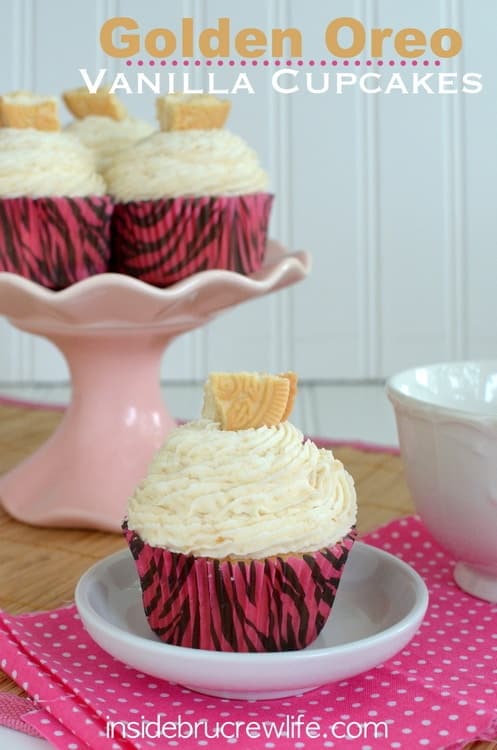 Want to know something?
I get grief for all the craziness that comes out of my kitchen.
People say things like "Oh that is just Jocelyn" while rolling their eyes
or the best one...
"Don't you ever just make plain stuff?"
I like to make fun desserts!
Why? Because that is me.
Sure I can make a plain vanilla cupcake...but why?
Honestly it isn't in me to be plain.
Every part of me screams be different and
don't conform to the norm.
It's why I like to wear funky shoes and carry fun purses.
Different, crazy, wonky...that's me only in a very quiet form.
With my baking I am always thinking outside the box...
or inside the cupcake 🙂
So even a request for plain vanilla gets to be dressed up.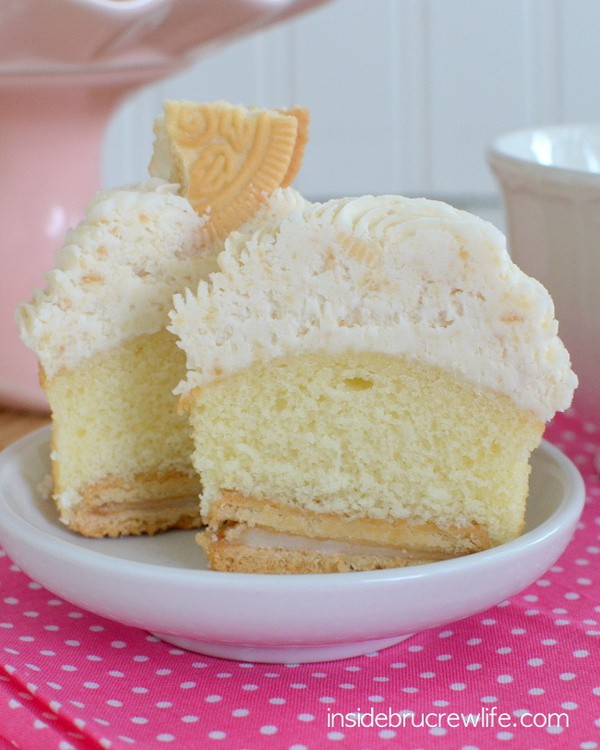 Now let me preface this by saying,
the family that ordered all the cupcakes a few weeks ago
knows my dessert fetish.
They wanted a fun vanilla with no chocolate in sight.
If someone else wanted a very plain vanilla,
I would most definitely make them exactly what they wanted.
But lucky for me...I had cupcake permission to get jiggy.
So how does one go about making a plain vanilla...fun?
You head to the store and wander the cookie and candy aisles
until something jumps off the shelf and into your cart.
Sadly that really does happen to me 🙂
As soon as I saw the golden Oreos I knew we had a winner.
A hidden cookie surprise for the bottom...
and vanilla cookies and cream frosting.
Plain with just a little bit of an edge.
The only thing that would have made this just a little bit better...
sprinkles. How on earth did I manage to forget the sprinkles?
If you try this, please remember to sprinkle more fun on top!!!
Or don't if that is how your baking heart is leading you.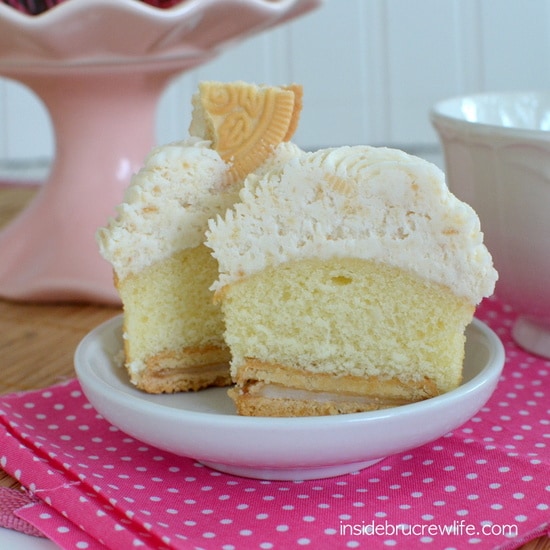 I have finally learned after a few years of comments and looks
to just smile and be proud of my outside of the box creations.
Dr. Suess said it best..."There is no one alive that is you-er than you."
Just have fun and be you!
Wear those zebra shoes with a hot pink scarf.
Bling out your neck with a few layered fun necklaces.
Bake up crazy and wild desserts.
Do it because you can!