We put together this Holiday Gift Ideas for the Whole Family of things that we have and love or things that we would like to purchase soon. All of these items would make great gifts for the favorite people in your family.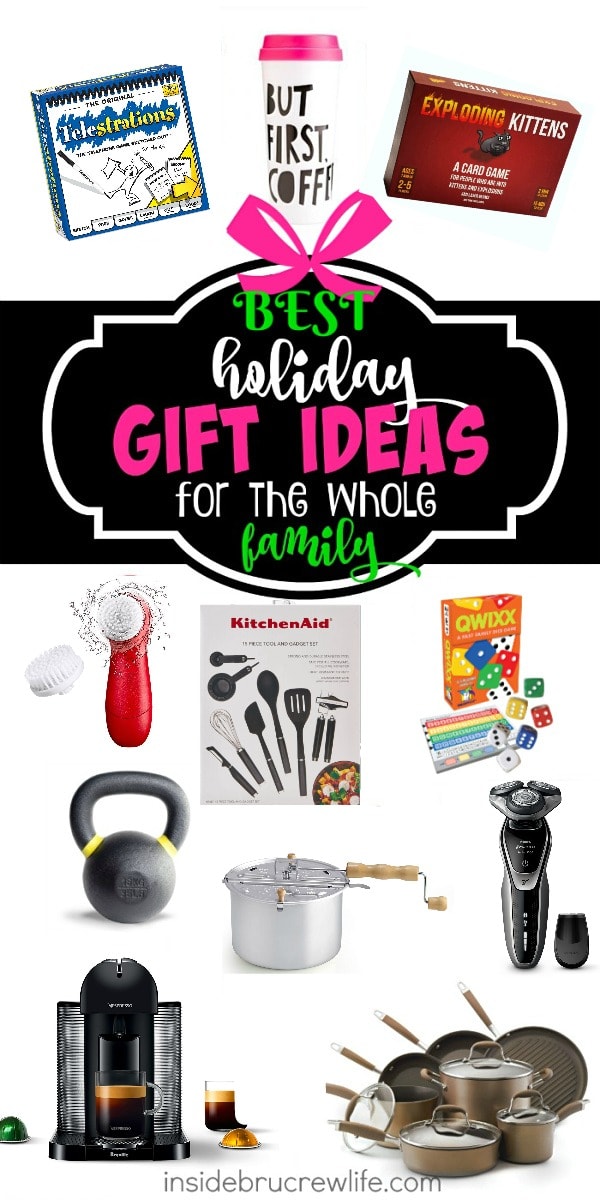 Can you even believe that the week of Thanksgiving is almost over? This year is flying by. We spent the past few days relaxing at home with just our little family. It has been nice to do nothing but play games and hang out together.
Now it is time to pull out the Christmas decorations and start dreaming of all the fun gifts that we want...to buy for others, of course. I love finding a bargain in the stores and hunting down the perfect gift, but over the years I have also come to love online shopping.
It's kind of nice sitting on the couch in my comfy pants with a cup of coffee while doing some shopping.
The links to these items are through Amazon, which if you have Prime means those items will get to you speedy fast leaving you more time to sit around eating Eggnog Sugar Cookie Bars and sipping Nutella Hot Chocolate.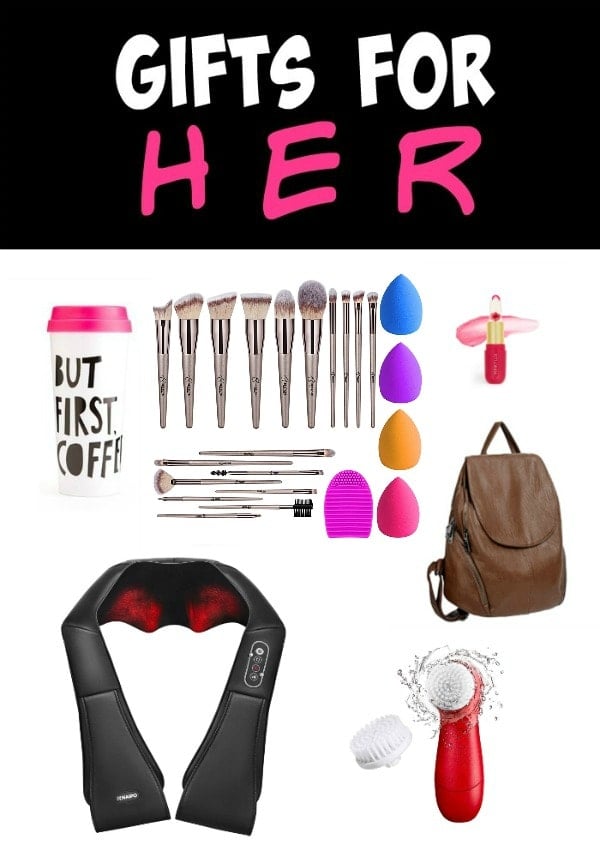 Coffee Mug - How fun is this mug? It's perfect for filling up in the morning before you getting going for the day. It's definitely on my wish list.
Make Up Brushes - My daughter has been asking for a new set of make up brushes this year. This set comes with 18 brushes, 4 sponges, and a cleaner.
Winky Lux Lipstick - Find your own shade of pink with this pretty lipstick. The gloss reacts with your natural PH making the perfect shade for any of your looks.
Face Brush - The soft brush on this face cleanser works better than just scrubbing with your hands. It comes with two brush heads.
Back and Neck Massager - We use this massager all the time. It's great for working out knots after a workout or a day of computer work.
Brown Backpack Purse - I bought this bag earlier this year and I love it. The cute backpack purse is roomy, made of soft synthetic leather, and goes with every outfit.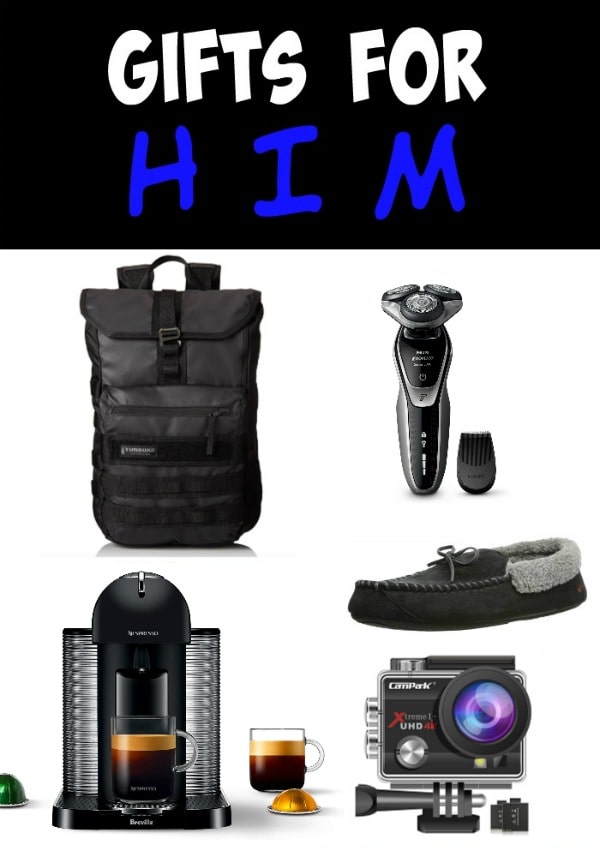 Timbuk2 Backpack - Both my husband and my son have this waterproof backpack. The laptop compartment will hold a 15" computer. It's a great bag for school or traveling.
Campark Action Camera - We bought a few of these little cameras to take on a cruise with us. They work great underwater, and the price makes it easier to buy a few for kids to use too.
Nespresso - We have this coffee maker, and we absolutely love it. It makes great espressos and latte.
Norelco Electric Shaver - Give your man the option to shave wet or dry with this shaver. It also has a power boost to get through tough patches of hair.
Slippers - After a long hard day at work, it's nice to slip out of shoes and into a soft pair of slippers. Or if you work from home, it is nice to have slippers to keep your feet warm and cozy.
Exploding Kittens - this fun card game is one that our whole family loves to play. You can play different cards to attack other players, peek at the deck, or relocate cards, but don't flip up an exploding kitten or the game is over for you.
Balderdash - pick from 4 different categories and try to convince the other players that your answer is the right one. This game results in our entire family laughing at each other's answers.
Battleship - our youngest loves to play games, so he and I always play quick games of battleship for some quality time together. It's always fun to come up with new strategies for guessing where the boats are hidden.
Quixx - this quick playing dice game is easy to play and there are always twists and turns to the game. Our entire family enjoys playing this game. It's a great game to take with you when you go out to eat. It's easy to play while you are waiting for your food to be made and brought to the table.
Telestrations - this outrageous and fun game gives players a chance to show off their drawing and guessing talents. Be prepared for lots of laughter and giggles!
Grand Prix - strategically play your cards to move your car around the board without pushing your opponents ahead of you
Ticket to Ride - the object of this game is to obtain different cards that can be used to build train tracks across the board in order to reach your destination city
Catan - build roads and settlements in order to gain the most resources. Trade cards based on what you need to build new settlements.
Pit - this crazy fast paced card game will have everyone yelling for the cards that they need to trade in order to gain all of one kind. It's wild and crazy but so much fun when you have a big group.
Whirly Pop Popcorn Popper - Our kids love having popcorn to munch on for movie night. We have had this particular popper for a few years now and still love how easy it is to make.
Popcorn Seeds - Keep a big supply of popcorn seeds on hand for those movie and game nights.
Striped Popcorn Tub - Any tub will do for holding the finished popcorn, but there is something so fun about eating it out of a striped bucket. It also makes a great gift if you fill it with all the movie night supplies.
Popcorn Seasonings - everyone can choose their favorite flavor to sprinkle on their bucket of popcorn
Harry Potter - The Complete Set - enjoy the complete story as Harry grows up at Hogwarts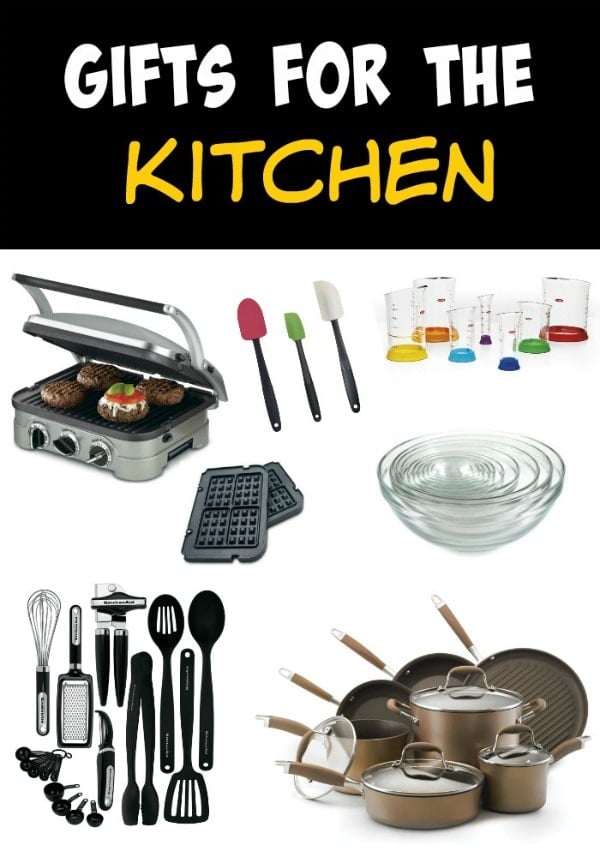 OXO Nesting Measuring Cups - I have this set of measuring cups in my cupboard, and I love them. The funnel spout on each one makes them great for pouring. They stack together so they do not take up much room in the cupboard too.
Cuisinart 5-in-1 Griddler - We use this appliance quite often. The different plates make it easy to make grilled cheese, quesadillas, sausages, hot dogs, pancakes, and waffles.
Anolon Cookware Set - My pans are ready to be replaced very soon. I am impressed with the nonstick surface of these pans. Food will not stick, and it makes it easy to clean up. I also love that these pans can go from the stove top into the oven.
Nesting Mixing Bowls - Having a variety of mixing bowls is great when you are prepping dinner or desserts. I just got a set like this and it has been nice having enough bowls to measure out everything before hand if needed.
Kitchen Utensils - We love kitchen tools, so having a variety of different ones is handy when making dinner. This set is made from durable plastic and can be used in all cookware.
Spatulas - The most used tool in our kitchen is probably the spatulas. I use them for everything when I am baking. You can never have enough in my opinion.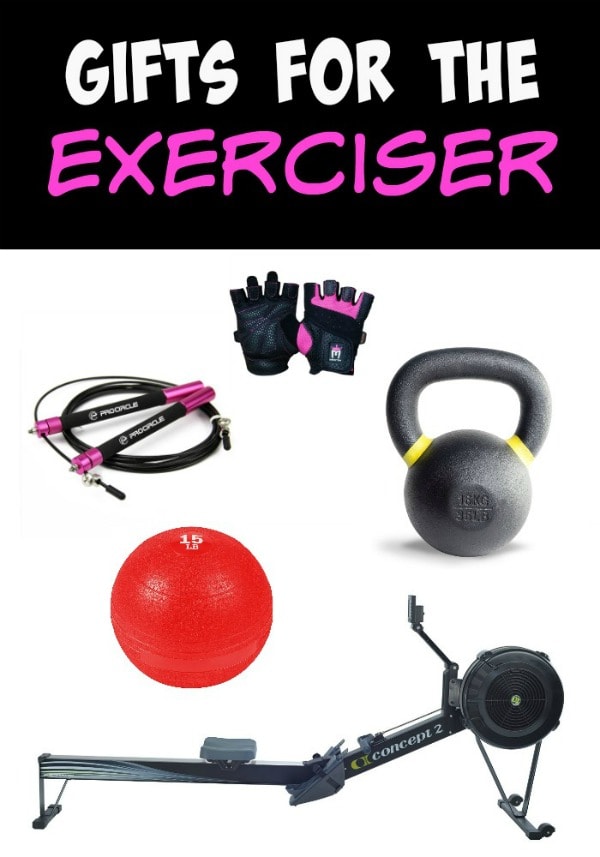 Kettlebell - We have a couple of kettle bells in our gym, and they are great for doing overhead swings and squats with. They are small enough that you can have them in any size home.
Workout Gloves - I'm a weanie when it comes to working out. My hands get callouses from all the bar work, so I bought gloves to help protect my hands.
Jump Rope - This is a great fitness tool. It is small and portable, so you can take it anywhere with you.
Rower - This rower was the first major purchase we made for our home gym. It is a high quality machine that gets a lot of use here. Rowers provide an overall body workout. It is easy on your joints and strengthens your core.
Slam Ball - Don't want to take your aggression out on your family members? The slam ball is a great way to throw things around while getting fit doing it. The sand filled bags are built to absorb the hits and not roll away. You can incorporate slams and body twists with these balls.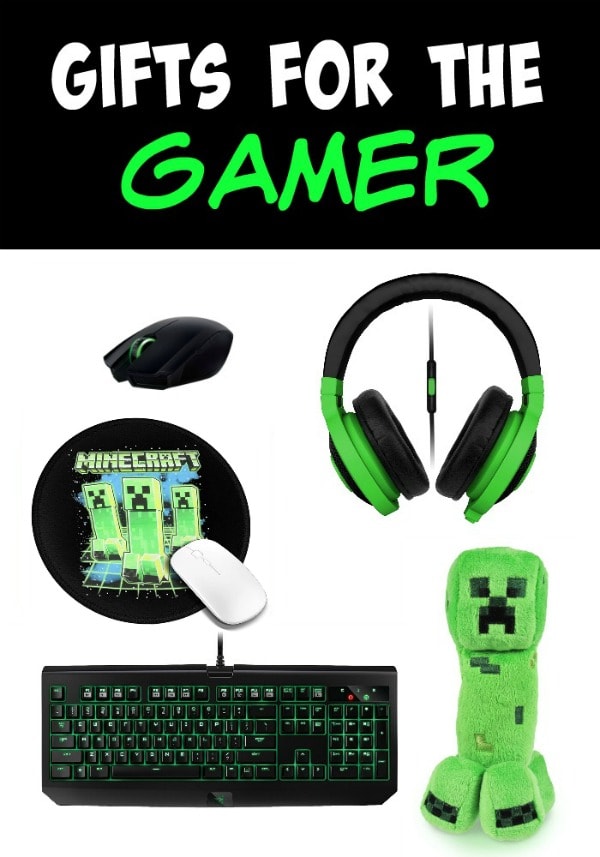 Razer Headphones - Our son has these bright green headphones for his computer. They have a built in mic, so he loves being able to talk to his friends while they play games online.
Razer Keyboard - This keyboard is on my son's wish list this year. The keys are programmable with backlit options creating a personalized gaming experience.
Creeper Plush Toy - Mine craft lovers will enjoy this soft plush toy. It's the perfect size to add to the top of your gamer's stocking.
Razer Gaming Mouse - This gaming mouse has the option to be used wired or wireless. You can set it to create your own color patterns.
Mouse Pad - This fun Minecraft mouse pad makes your mouse move easier and adds style to your gaming station.
I just want you to know that I am so thankful for each and every one of you that reads this blog. It still amazes me and gives me chills when I get comments and emails from readers who have made and loved a recipe. You guys are the best! It makes creating new recipes so much more enjoyable and fun!
Have a wonderful weekend of shopping or hiding in your home away from the crowds. Whatever you choose, have fun with your family while doing it. I think our family is heading out early to share some coffee and Black Friday fun! Yikes...I hope the crowds aren't too bad.
*Inside BruCrew Life is a participant in the Amazon Services LLC Associate Program. We may receive a small percentage from sales made through these links with no added cost to you. Thank you for helping to support us and for letting us continue to provide free recipes for you.