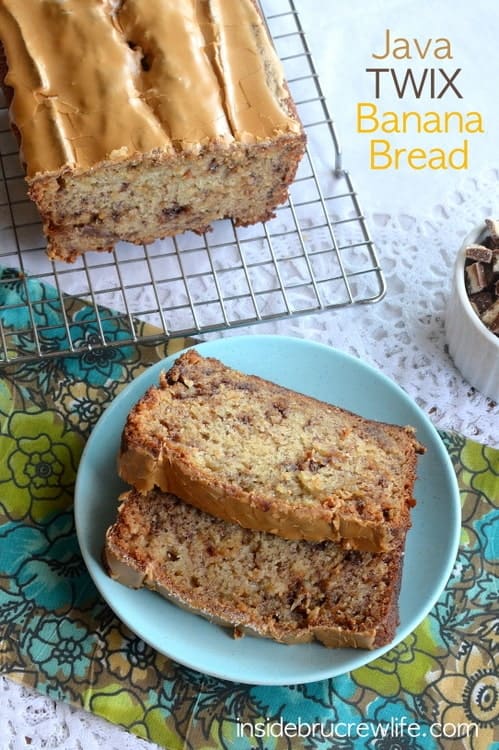 Well, winter found us. Our nice mild 50 degree January has ended. It is a lovely shade of white outside and temperatures (at the moment) are registering about 15 degrees.
Honestly, I had my fingers crossed that winter was going to forget about us this year. My kids told me that was mean!
Call me crazy but the older I get, the less I like winter time. Something about being thoroughly chilled. I have to admit it is pretty to look at though...as long as I can stay inside and look at it through my windows.
Thank goodness for remote starts. Technology is a wonderful thing isn't it?
I also don't like that my oldest is almost a teenager...until it snows. Then I am happy he is old enough to do the work outside.
I'm happy just staying warm inside and baking up a crazy yummy treat for him to devour when he comes in.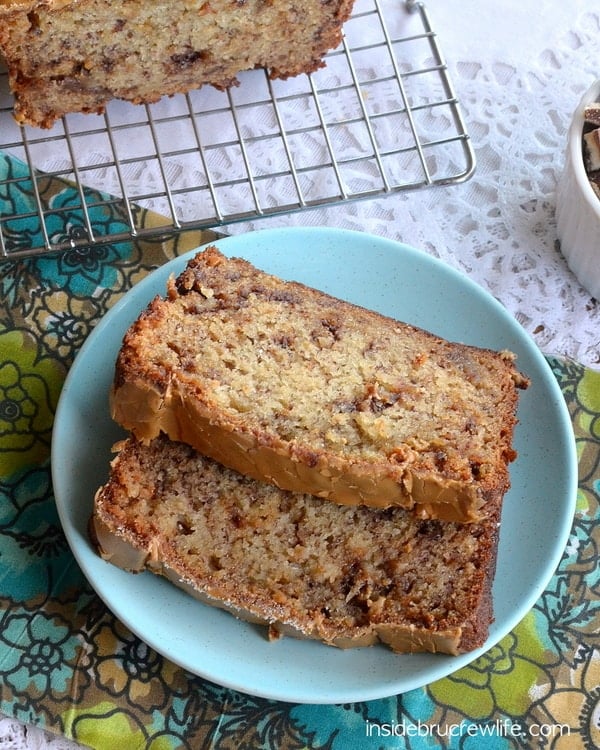 I'm thinking this crazy jazzed up banana bread and some warm mochas will be the perfect thing for after he gets done with shoveling the snow today!!!!
If winter hasn't found you yet, I highly recommend getting to the store as fast as you can for a bag of twix and a bunch of spotty bananas.
Trust me...you won't regret it.