This Chocolate Cookies and Cream Banana Bread is a pretty decadent way to start out the day. But we are not complaining.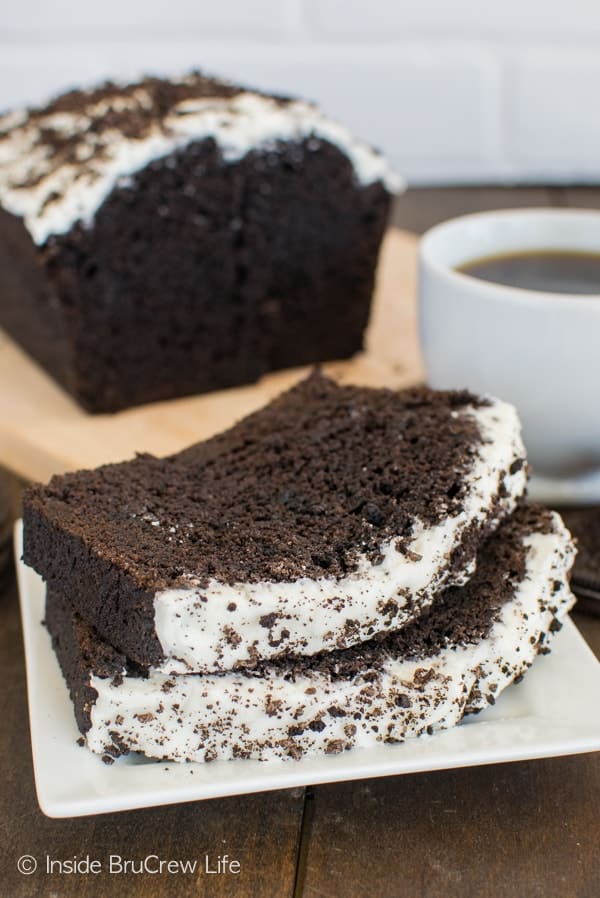 You would think I would have learned by now that my family is pretty much over that yellow fruit. Yet, every single time I go to the grocery store, I pick up another bunch of green bananas. I still enjoy crunching on the tasty fruit in the afternoon.
And yes, I do mean crunching because I only eat them when they are still green and crunch like an apple. I'm strange like that. After they turn yellow, I won't touch them with a ten-foot pole.
So unless my hubby eats them for his breakfast, those bananas sit there until they are a nice shade of brown and black. Then I'm all about finding ways to bake with them. These banana nut cinnamon rolls always get my kids to eat those bananas, so I should make those more often. But since I am done baking up a cheesecake storm around here, I have plenty of open packages of cookies and crackers that need to be used up.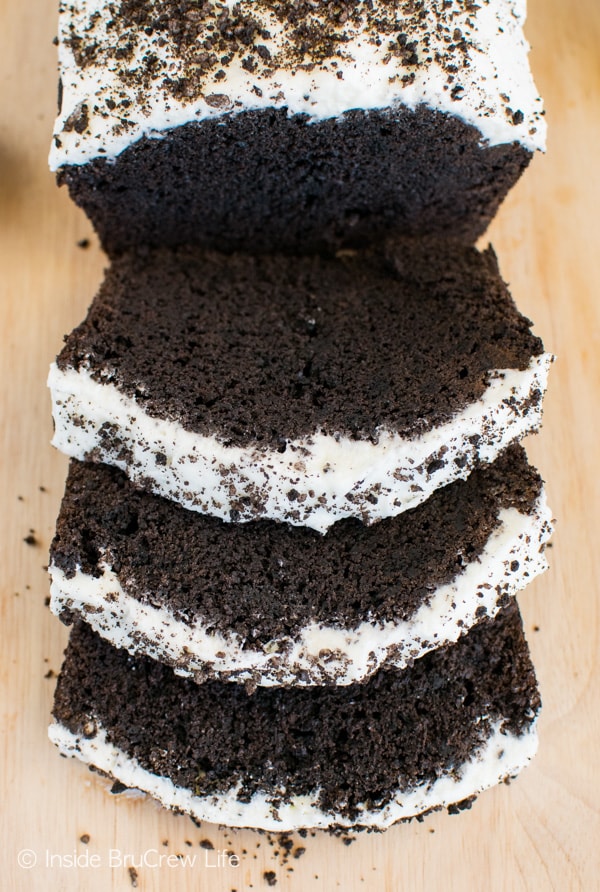 Yes, I could just pack them in school lunches, but what fun is that?!?!?! So, the other day those ripe bananas had a date with the open package of Oreo cookies in my kitchen. I took this chocolate mocha chip banana bread and gave it a fun twist. Eating cookies for breakfast just got acceptable, peeps!
You should have seen the look on our kid's faces when they came home from school and saw this beauty sitting on the counter! Forget waiting for breakfast because everyone wanted to dive in right away.
I mean chocolate banana bread filled with cookie chunks AND topped with a creamy frosting & more cookies? You can see why we all had to have some right away.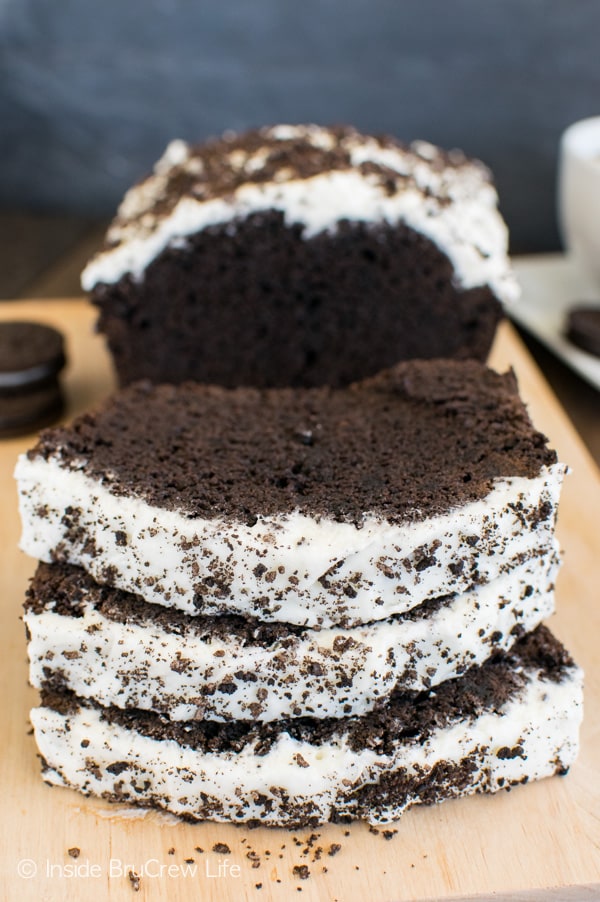 I do suggest a big glass of milk or coffee to go along side the bread. It's rich and delicious! I am pretty excited that there is another bunch of bananas on my counter. Since they are still yellow, I'll be impatiently waiting for them to ripen, so I can make more chocolate cookies and cream banana bread!
Well, unless I get a different recipe idea in the meantime…
Make sure to visit Food Fanatic to print the chocolate cookies and cream banana bread recipe.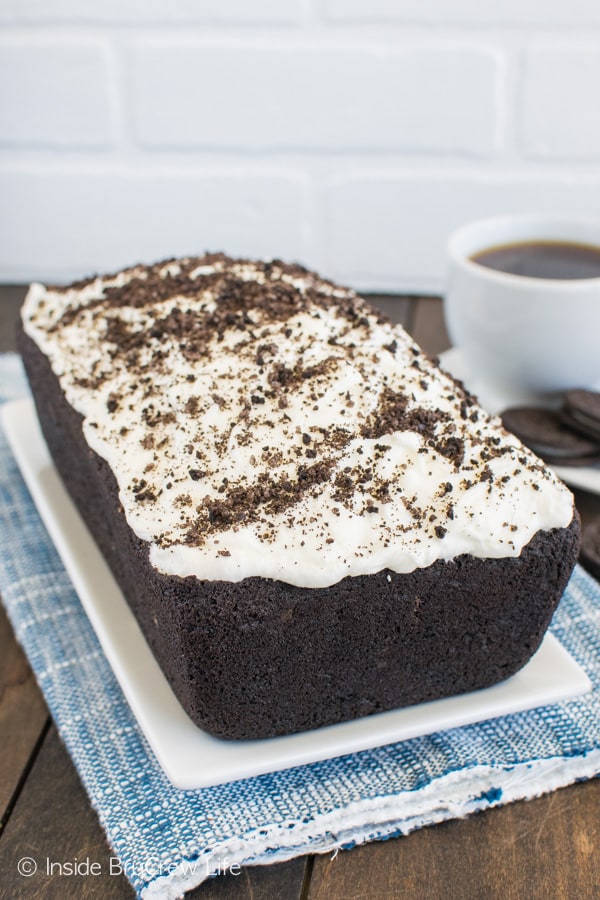 More breakfast recipes that we enjoy making and eating: