These Lemon Cheesecake Rolls are a delicious sweet roll to share for breakfast or brunch. They are easy to make and can be on the table in under 45 minutes.
*I am partnering with Lucky Leaf to bring you a delicious pie filling recipe.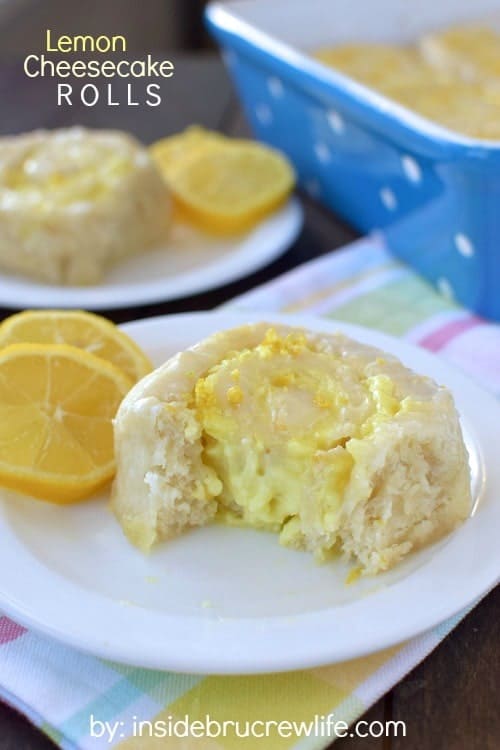 Spring has finally sprung in our area. The weather has been cool, warm, rainy, and then sunny. And that was all just in one week's time. We have been so excited to be outside enjoying the fresh air after being inside for so many months while it was cold. Our kids have been on the trampoline every single day bouncing like crazies, and I see many more days of us enjoying our deck and trampoline in the next few months.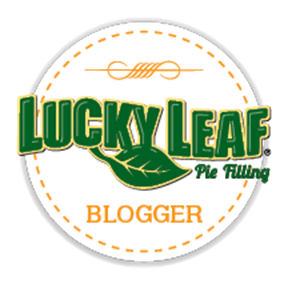 I am super excited to announce that I am partnering with Lucky Leaf® as one of their ambassadors this spring. I absolutely love working with brands and companies that I love and enjoy using in our kitchen. Lucky Leaf pie fillings do not contain high fructose syrup in their fruit packed fillings.
These fillings are so versatile, and I love that I can use them in a variety of recipes. Or eat them by the spoonfuls if I'm being honest with you.
When I received a box of pie fillings, I was so excited to get baking. The first pie filling that I wanted to use was the lemon. When spring hits, my taste buds automatically want all things citrus.
One of my favorite things to make for my family are easy, no yeast cinnamon rolls, so I decided to tweak these Oreo Truffle Cinnamon Rolls using pie filling and cream cheese. Yes, I am all about adding cheesecake to all the things....even breakfast!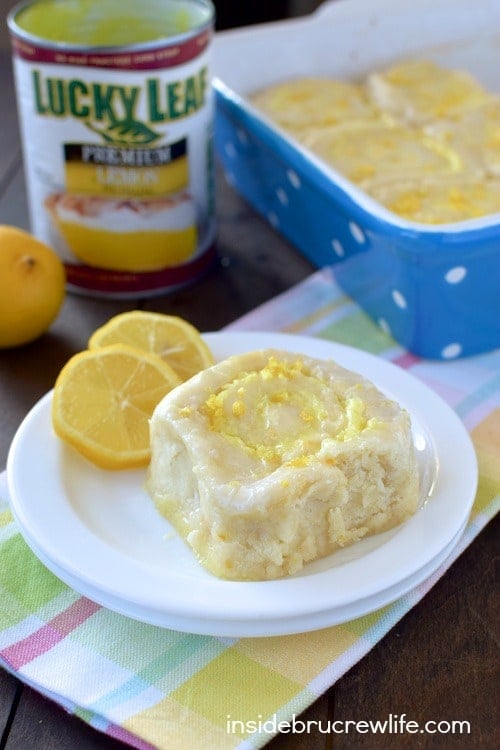 I started by mixing up the sweet dough with lemon zest added to it. My hands and kitchen smelled so lemony fresh as I was working on these.
Before spreading the dough out, I stirred together a can of lemon pie filling and some softened cream cheese. No extra sugar is needed in this filling because the pie filling added just enough sweet and tart to it.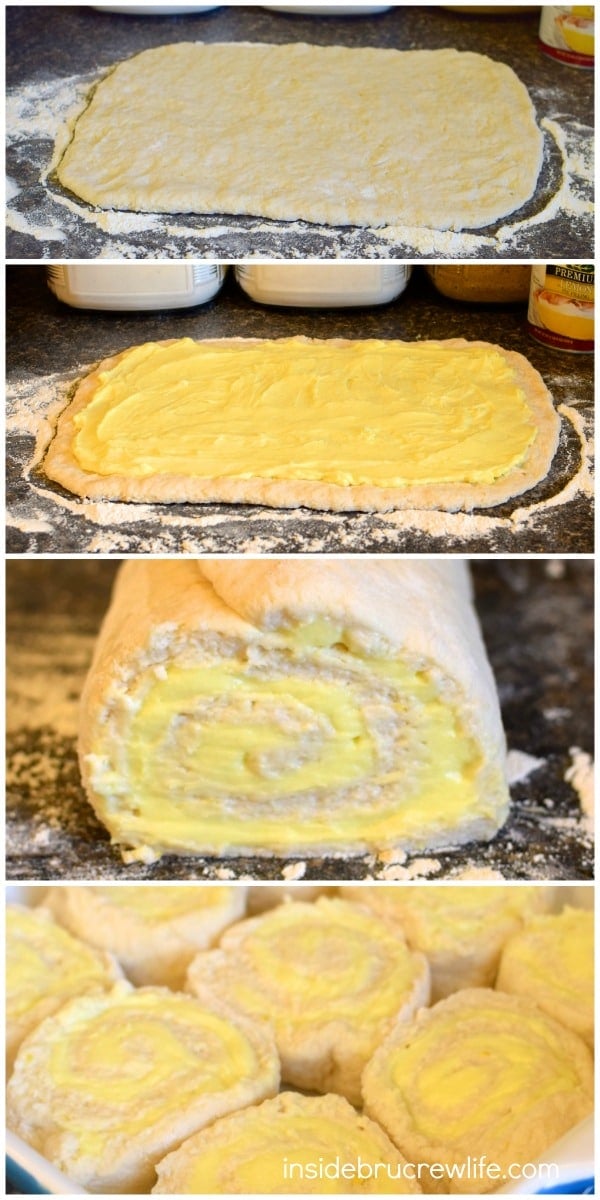 Use your hands to spread the dough out into a 10x14 rectangle. I usually keep a measuring tape in one of my drawers for things like this. Make sure to keep a thin layer of flour between the dough and the counter and on your fingers as you press it out.
Then spread the lemon filling over the dough leaving about an inch around the border. Gently roll the dough up and cut it into 9 even slices.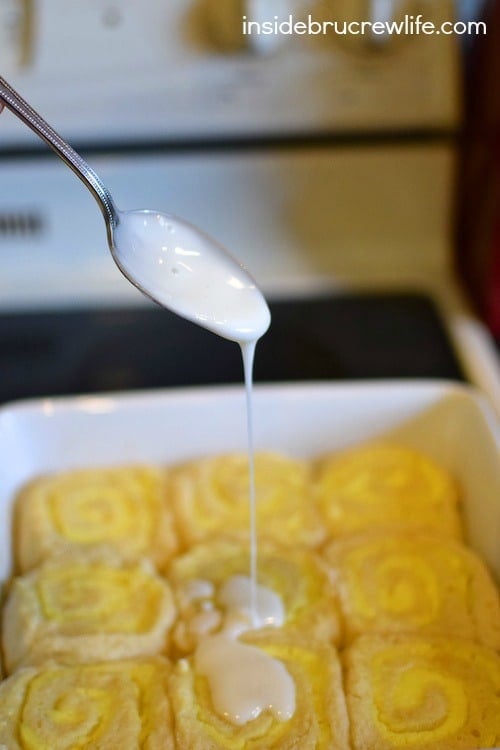 Place the rolls into a buttered dish and bake for 22-24 minutes, then remove and drizzle the lemon glaze on top while everything is warm. It will melt and soak into every part of the rolls.
I seriously couldn't wait to dive into one of these rolls.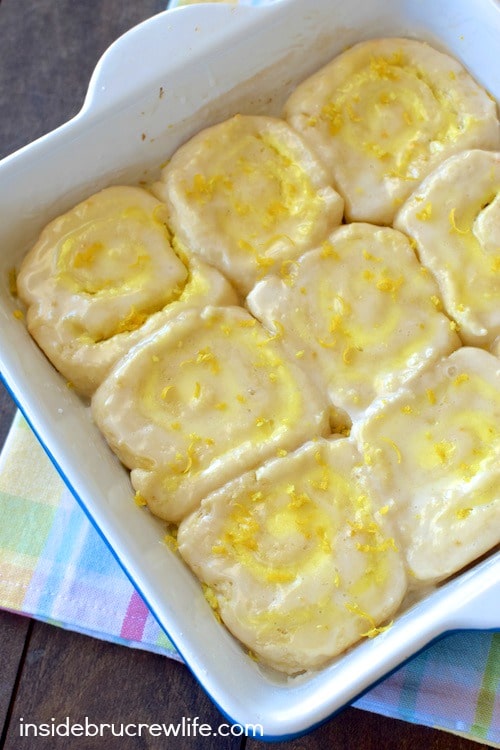 The sweet dough filled with lemon cheesecake and topped with lemon glaze was absolutely delicious. These would be the perfect breakfast or brunch treat.
And I just love how bright and cheery these rolls came out because they remind me of spring and all those bright flowers that will be popping up soon in my flower beds.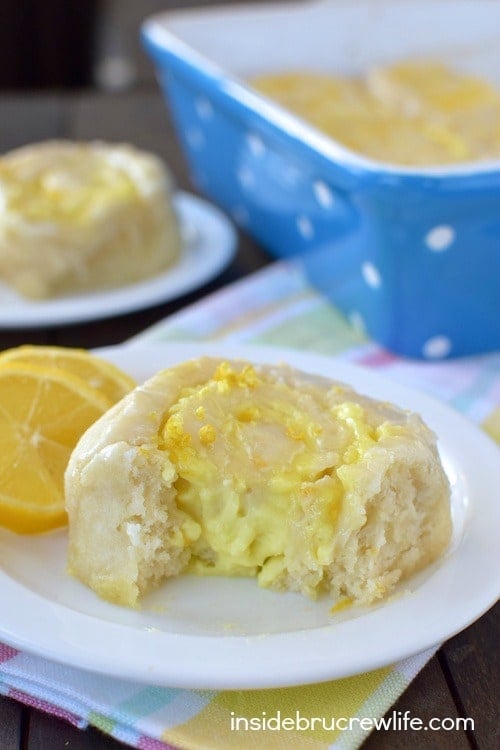 Connect more with Lucky Leaf®:
Twitter | Facebook | Pinterest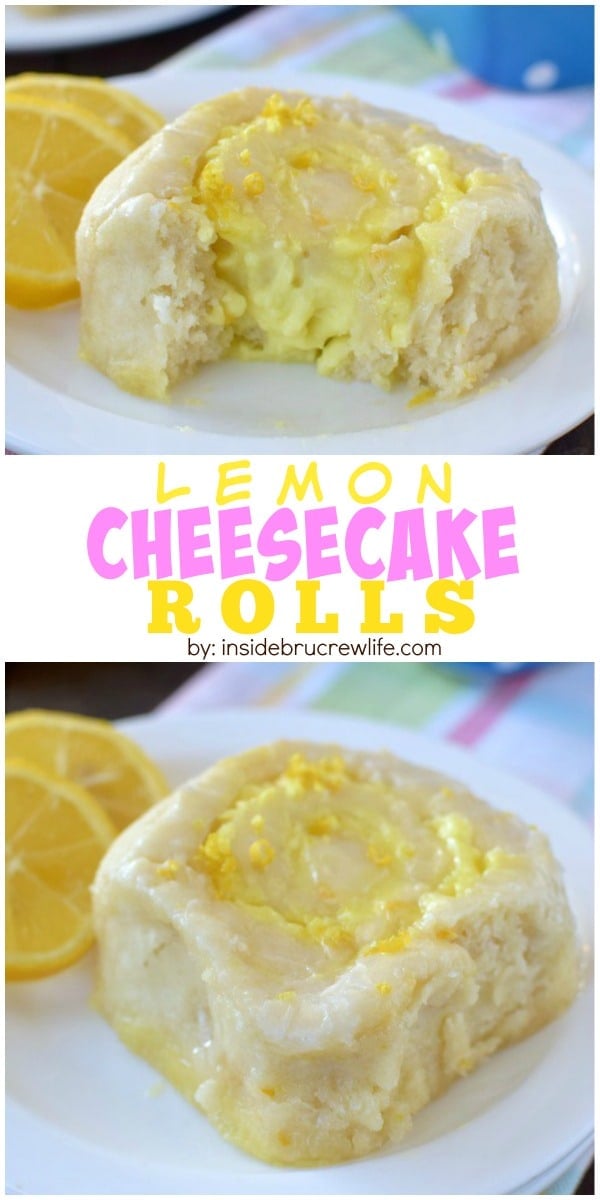 *This recipe was sponsored by Lucky Leaf. All opinions expressed are 100% my own. Thank you for letting me share products and brands I use and love. See my disclosure policy for more information.*