I don't know about you, but I love to wear hats in the cold weather. Curly hair does limit what types of hats I can wear though. Most times I end up with bad hat hair for the rest of the day...but the cute hats are so worth it.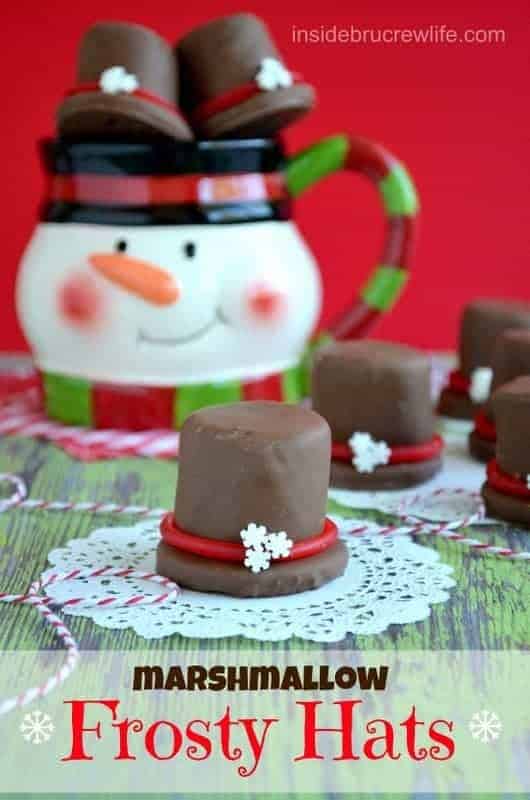 The other day I was looking at my snowman collection...it multiplies every winter. I have tall ones, fat ones, funny ones...you get the point. Anyway, they are all wearing some sort of hat. And because I love cute hats, I had the fun idea to create a cute winter hat snack for my kids to take to their Christmas parties next week.
Turns out lots of people have had this same brilliant idea according to my best friend Google...
...so much for a great, new idea, but I went ahead and made them anyway. They turned out super cute and fashionable, I think.
I like to wear earrings, a bracelet, or a cute necklace almost every day. Especially if I am leaving my house to do my shopping...and when I say shopping, I really mean go buy chocolate chips and cake mixes. Fancy I know.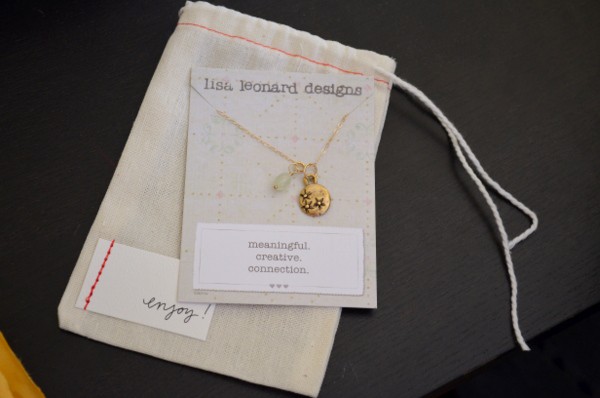 I received this absolutely adorable gold wild flower necklace a few weeks ago. Look at the cute muslin bag it came in. I couldn't wait to wear it, so I may have gone shopping for cookies and marshmallows right away. Not that I needed more baking supplies...
I just wanted to wear my cute new necklace to the store.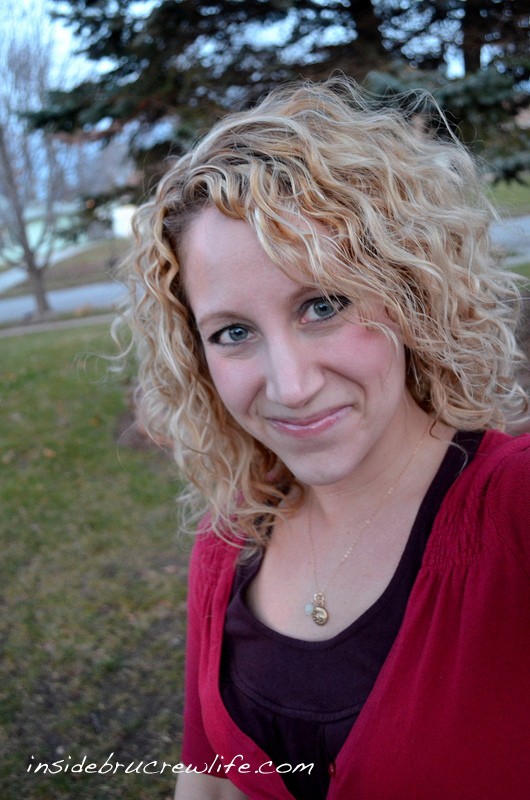 I also wore it as I dipped the cookies and marshmallows yesterday. Who says you can't be cute and dressed up to make sweets?
These snowman hats were so easy to put together. Drop it in the chocolate, spoon chocolate over the top, lift out, and then let set. Time to go admire the cute necklace while the chocolate is setting.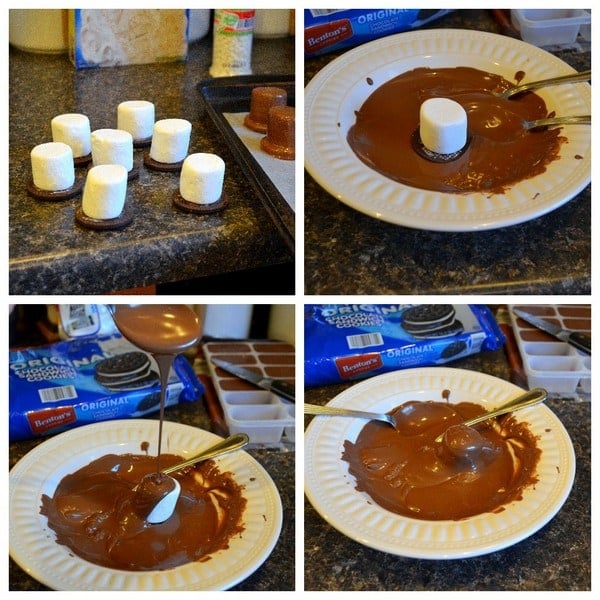 Seriously though, these were the easiest treat to put together. I made 12 in less than 20 minutes, even with melting and setting the chocolate. My 2 younger kids were so impressed with these when they got home from school. Don't you love when your kids think you are the coolest mom EVER!
The teenager...not so much. He is a hard one to impress lately. I guess once you turn 13, your mom making edible snowman hats for your snack, just isn't the coolest thing in the world. Man, when did he get so old?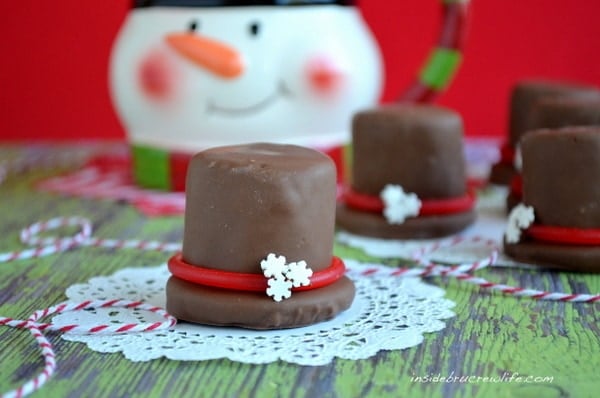 I better get started on something to up my cool factor with the teenager...make him popular at lunch time. Because I don't see him taking these cute hats any time soon. Maybe he would like a pan of these Oreo Marshmallow Brownies instead. Keep your fingers crossed that it works.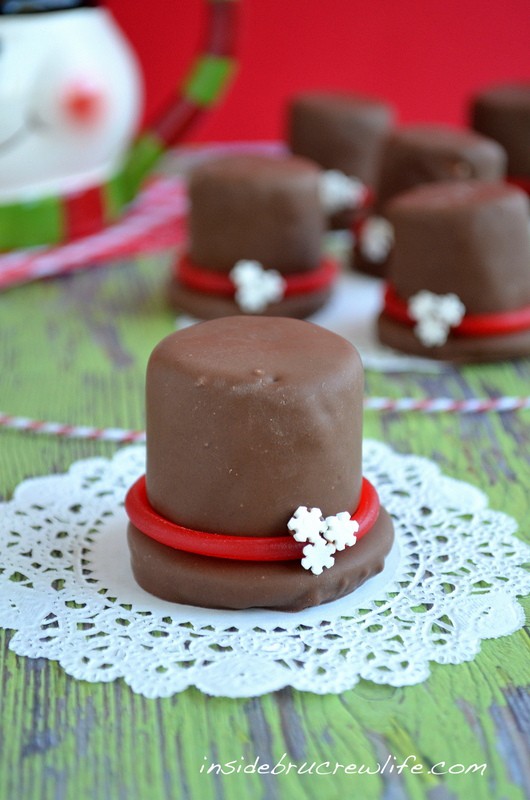 ...at least my little ones still like cutesy chocolates! Now I just need to get started on about 48 more of these hats...what was I thinking?
Little Debbie snacks are perfectly acceptable school snacks, right? Did I really just say that??? Who am I?
It must have been the necklace talking!